Controlar a mente cansa
English version at the end
Olá! Hoje eu faço a minha primeira postagem aqui na tribo, diretamente sobre a ideia de usarmos o nosso cérebro. Eu achei sem querer essa tribo por uma postagem do @vempromundo e os conteúdos genais desde sempre de @wiseagent. Quero poder trazer minhas reflexões e textos nesse sentido. Pois é um estilo que eu adoro escrever.
Mas para começar, eu quero trazer um texto que eu já escrevi alguns anos atrás e que eu já havia postado em meu blog. Como eu não sei se posso ser acusado de plágio de algo meu próprio hahaha, eu irei deixar o texto Cotado na versão Português.
Uma boa leitura e fiquem a vontades para dar sua opinião.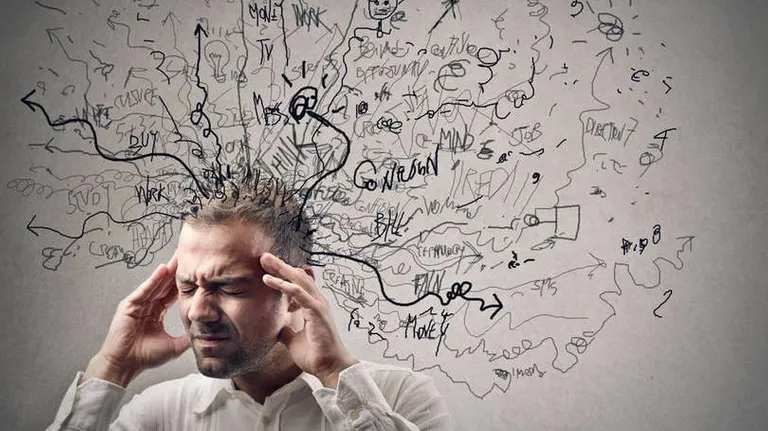 Fonte
Controlar a mente é cansativo, não é fácil e não é para os "fracos". Controlar a mente é estar todo tempo sabendo o que está pensando, como está agindo, o que está falando, que tipo de informação está ouvindo e quais delas serão importantes dar atenção e guardar para não se afetar erradamente na sequência de sua vida. Controlar a mente não é aceitar o que as pessoas falam aos montes ou o que nos passam como verdades. Não digo ser ignorante. Mas digo em questão de ter autoconhecimento.
Controlar a mente é sempre estar se atualizando, é sempre estar buscando viver em auto desempenho, viver no "auge".
Eu não consigo achar (e eu posso estar errado nisso), que quem defende com "unhas e dentes" algum tipo de partido político ou político em si, sem conhecer todo o restante ou analisar o cenário, que essa pessoa consiga controlar sua mente. Não acredito nas pessoas que defendem sua religião com a única e mais certa e que somente ela é dona da verdade a respeito de tudo, não acredito que está pessoa tenha controle de si mesma. Além de outros casos, mas quis pegar esses exemplos que são mais chatos mesmo e "polêmicos". Sabe por que não acredito? Porque elas deixam ser controlas por um "líder" e muitas vezes um falso líder que sabe controlar sua mente...
Controlar a mente cansa e então por isso muitos deixam que os outros as controlem. Seguem a risca sem questionar o porque fazem isso na vida toda. Nem olham ao redor, apenas aceitam e seguem... São controladas e não fazem esforço, porque controlar a mente cansa.
É por isso que vemos uma manada votando sem questionar devido alguns "mimos". Por isso vemos milhares de pessoas seguindo pastores e dando "dinheiro" facilmente a eles por temor ao pecado ou seja o que for que eles inventam. Porque essas pessoas brincam com os sonhos e a fé das pessoas... E como a pessoa não se esforça controlar sua mente, é facilmente controlada por elas.
Não estou dizendo que de tudo isso é errado. Doar seu dinheiro de coração, vindo de dentro de você não tem problema algum. Não tem problema algum você seguir sua fé, sua igreja, assim como ter seu partido político, seus políticos. Mas que antes de chegar nessa conclusão, saber se não esta sendo controlado ou está sabendo se controlar... Se não está sendo influenciado por outras pessoas a fazer o que você faz sem notar... É analisar tudo e depois de tudo, seguir e tentar trilhar o caminho escolhido, mas controlar a mente cansa, porque todo momento são novas informações, novos dados para checar e ver se o que está fazendo é realmente o certo, é realmente verdade...
É viver também em alta performance. É ser o melhor no seu trabalho, na sua parte profissional, na sua área de estudo e seja qual for ela, em seu jogo. É sempre buscar superar seu limite, para cada vez melhorar seu crescimento pessoal e de forma que use isso para o bem é claro...
Por isso, e exatamente disso as pessoas deixam que outras as controlem, escolhem algo e apenas seguem, sem fazer esforço para que possam usar seu tempo que sobra para outros assuntos, outros fins que também irão controlar sua mente e ditar o que deve ou não fazer a vida toda!
---
English version
Hi! Today I make my first post here in the tribe, directly about the idea of ​​using our brain. I accidentally found this tribe by a post from @vempromundo and the genial content from @wiseagent since always. I want to be able to bring my reflections and texts in this direction. Because it's a style that I love to write.
But to start, I want to bring a text that I already wrote a few years ago and that I had already posted on my blog. As I don't know if I can be accused of plagiarizing something of my own hahaha, I will leave the Quoted text in the Portuguese version.
Have a good reading and feel free to give your opinion.
Controlling the mind is tiring, it is not easy and it is not for the "weak". To control the mind is to be constantly aware of what you are thinking, how you are acting, what you are talking about, what kind of information you are hearing and which ones will be important to pay attention to and keep in order not to be affected wrongly in the course of your life. Controlling the mind is not accepting what people say in droves or what they tell us as truths. I don't claim to be ignorant. But I say in a matter of having self-knowledge.
Controlling the mind is always being updated, it is always trying to live in self-performance, to live in the "peak".
I can't think (and I may be wrong about that), that whoever defends with "tooth and nail" some kind of political or political party itself, without knowing everything else or analyzing the scenario, that this person can control his mind. I do not believe in people who defend their religion as the only and most certain and that only they own the truth about everything, I do not believe that this person is in control of himself. In addition to other cases, but I wanted to take those examples that are even more boring and "controversial". Do you know why I don't believe? Because they let themselves be controlled by a "leader" and often a false leader who knows how to control his mind ...
Controlling the mind gets tired and so many people let others control it. They follow the streak without questioning why they do it all their lives. They don't even look around, they just accept and follow ... They are controlled and make no effort, because controlling the mind gets tired.
That is why we see a herd voting without question due to some "treats". That is why we see thousands of people easily following pastors and giving "money" to them out of fear of sin or whatever they invent. Because these people play with people's dreams and faith ... And since the person does not try to control his mind, it is easily controlled by them.
I am not saying that all of this is wrong. Donating your money from the heart, coming from inside you has no problem. There is no problem with you following your faith, your church, as well as having your political party, your politicians. But before reaching that conclusion, know if you are not being controlled or know how to control yourself ... If you are not being influenced by other people to do what you do without noticing ... It is to analyze everything and, after all, to follow and trying to follow the chosen path, but controlling the mind gets tired, because every moment is new information, new data to check and see if what you are doing is really right, it is really true ...
It is also living in high performance. It means being the best in your job, in your professional part, in your area of ​​study and whatever it is, in your game. It is always seeking to overcome your limit, to improve your personal growth each time and of course to use it for good, of course ...
For this reason, and exactly that, people let others control them, choose something and just follow, without making an effort so that they can use their spare time for other matters, other purposes that will also control their mind and dictate what they should and shouldn't do a lifetime!
---
Posted via proofofbrain.io
---
---