Avengers - Alone Against AIM.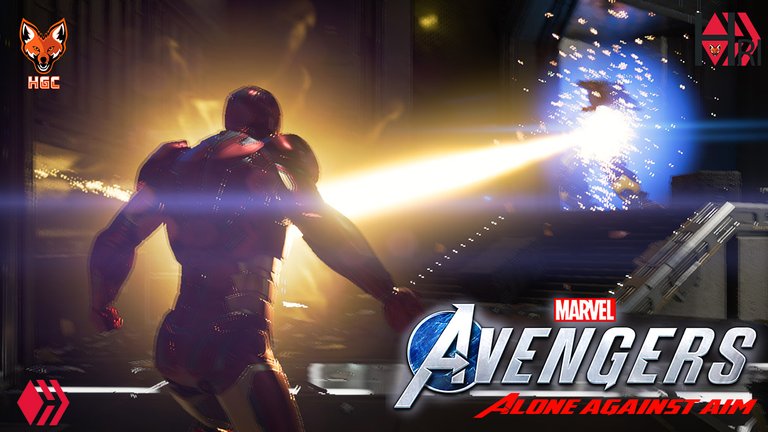 About the game:
Its an action-adventure, beat 'em up game developed by Crystal Dynamics and published by Square Enix Europe at 4 September 2020 for PS4, Stadia, Windows, Xbox One and later it was published for PS5, Xbox Series X/S at 18 March 2021. It has two modes for playing- single player and multiplayer.
BEHOLD!!!
I'm about to talk about the another mission of Avengers and this missions is called Alone Against AIM.
This mission starts right from where the previous mission (Armor Chase) ended.
My Gameplay on YouTube.

I published the gameplay on YouTube that you can watch from here.
Alone Against AIM
AIM is conducting dangerous experiments with Tony's Arc Reactor Technology in a laboratory in Manhattan. To get the Chimera's engine back online, Tony must infiltrate the lab and steal the necessary component.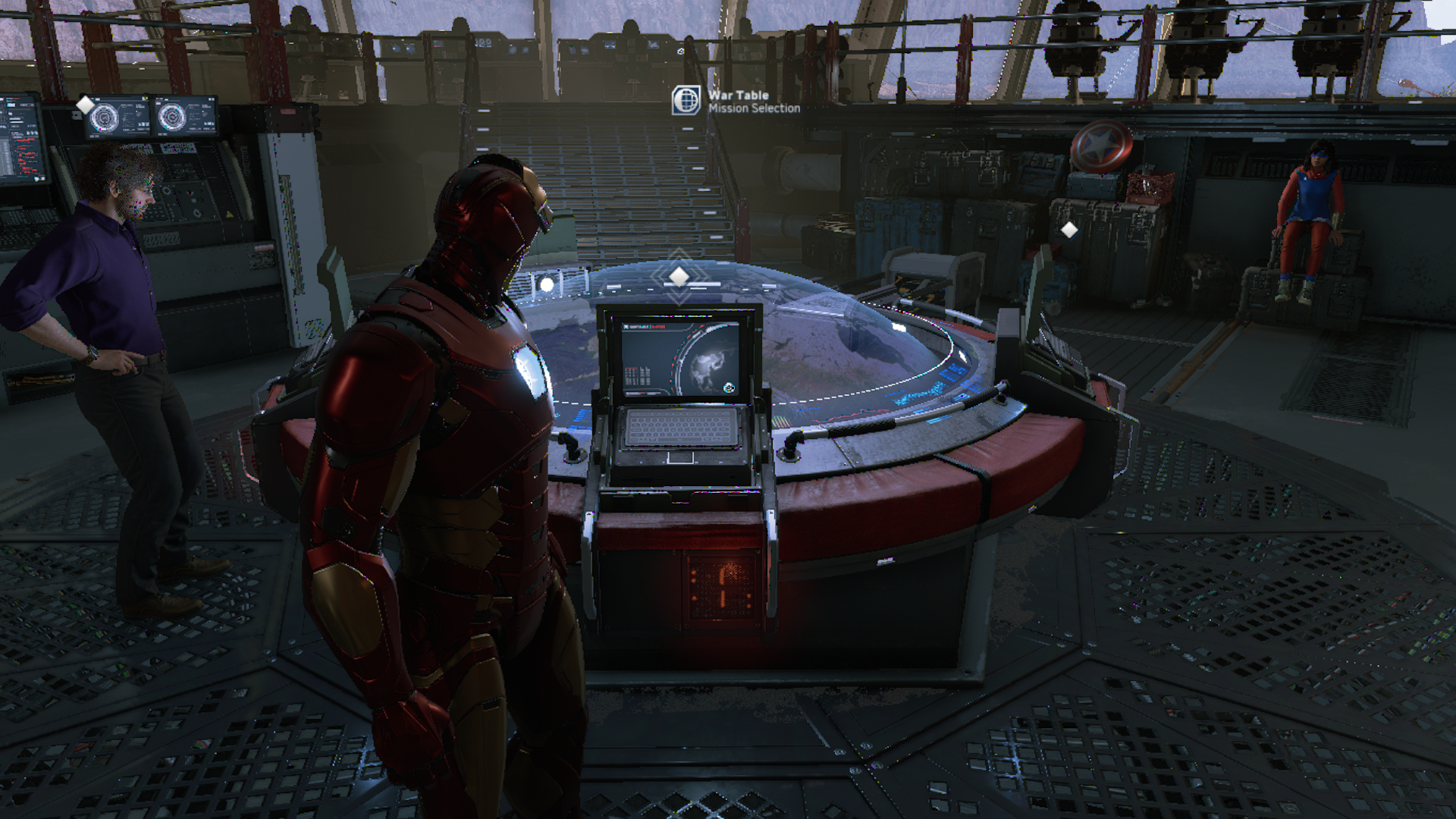 After the Armor Chase, Tony has equipped a good red suit and now he looks more like Iron Man. So, after meeting some stuffs in the Chimera, I needed to go to the War Table as Iron Man to start a new a mission.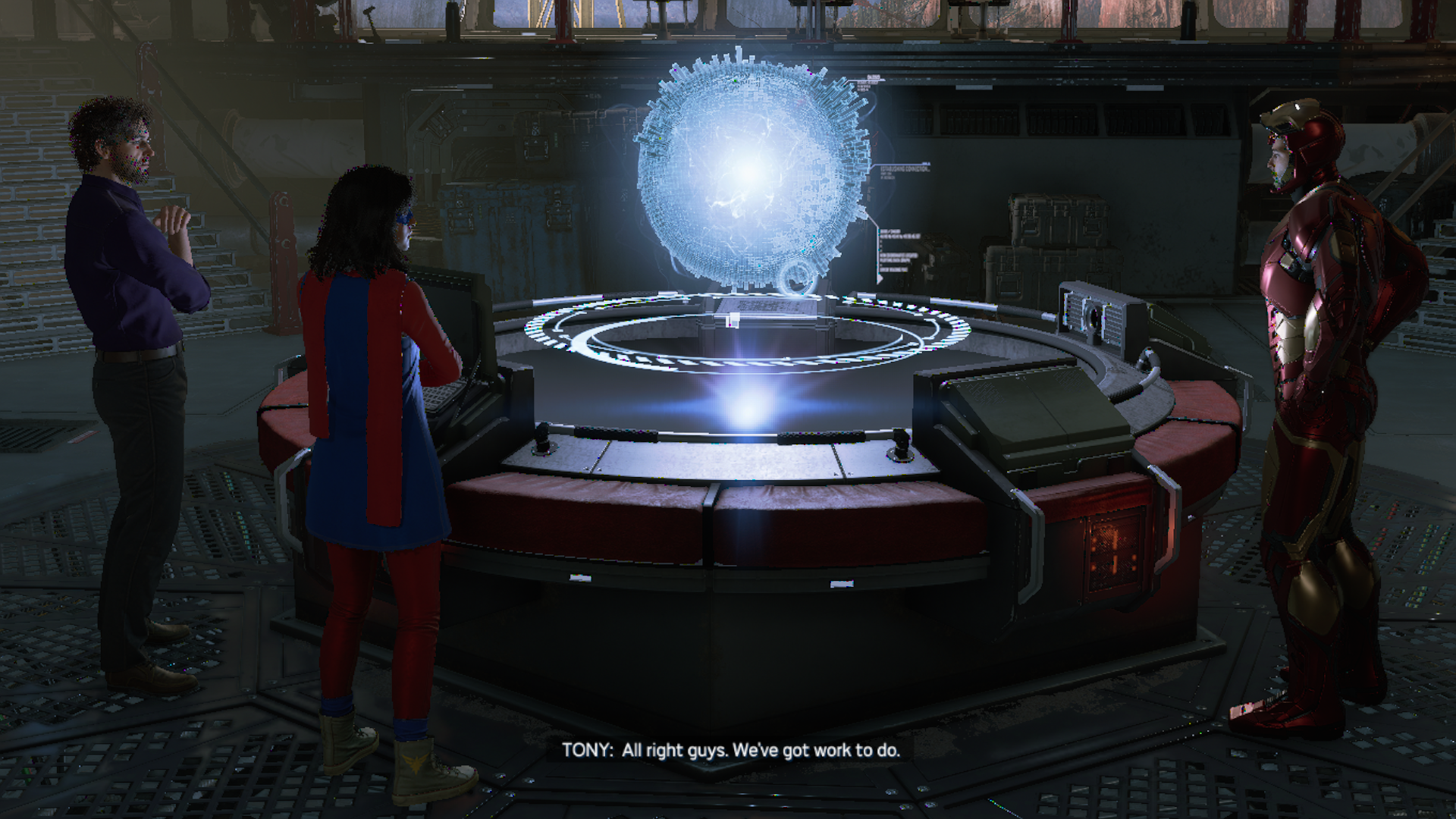 From the War Table, I could see a total of eight missions that I could interact with but I need to interact one by one and I've selected this single player campaign where I needed to play only as Iron Man and no more heroes will be joining this mission.
Then the Quinjet takes Iron Man to Manhattan when Bruce and Kamala was sent out somewhere to get some initiator cores and maybe I'll play those missions next.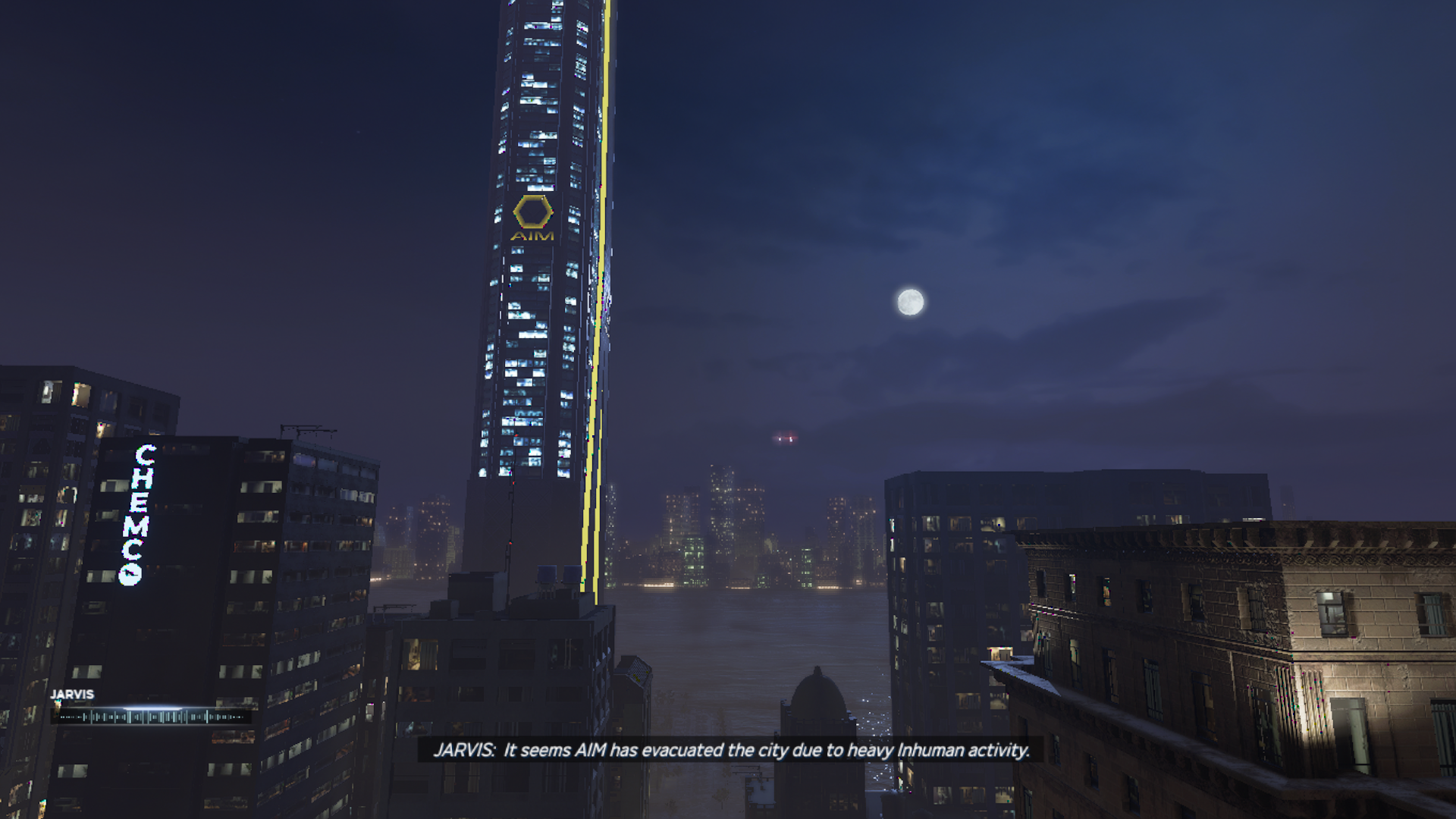 It looks like AIM has took over Stark tower and now the tower is named after AIM. Jarvis was thinking that AIM has evacuated the city due to heavy inhuman activity.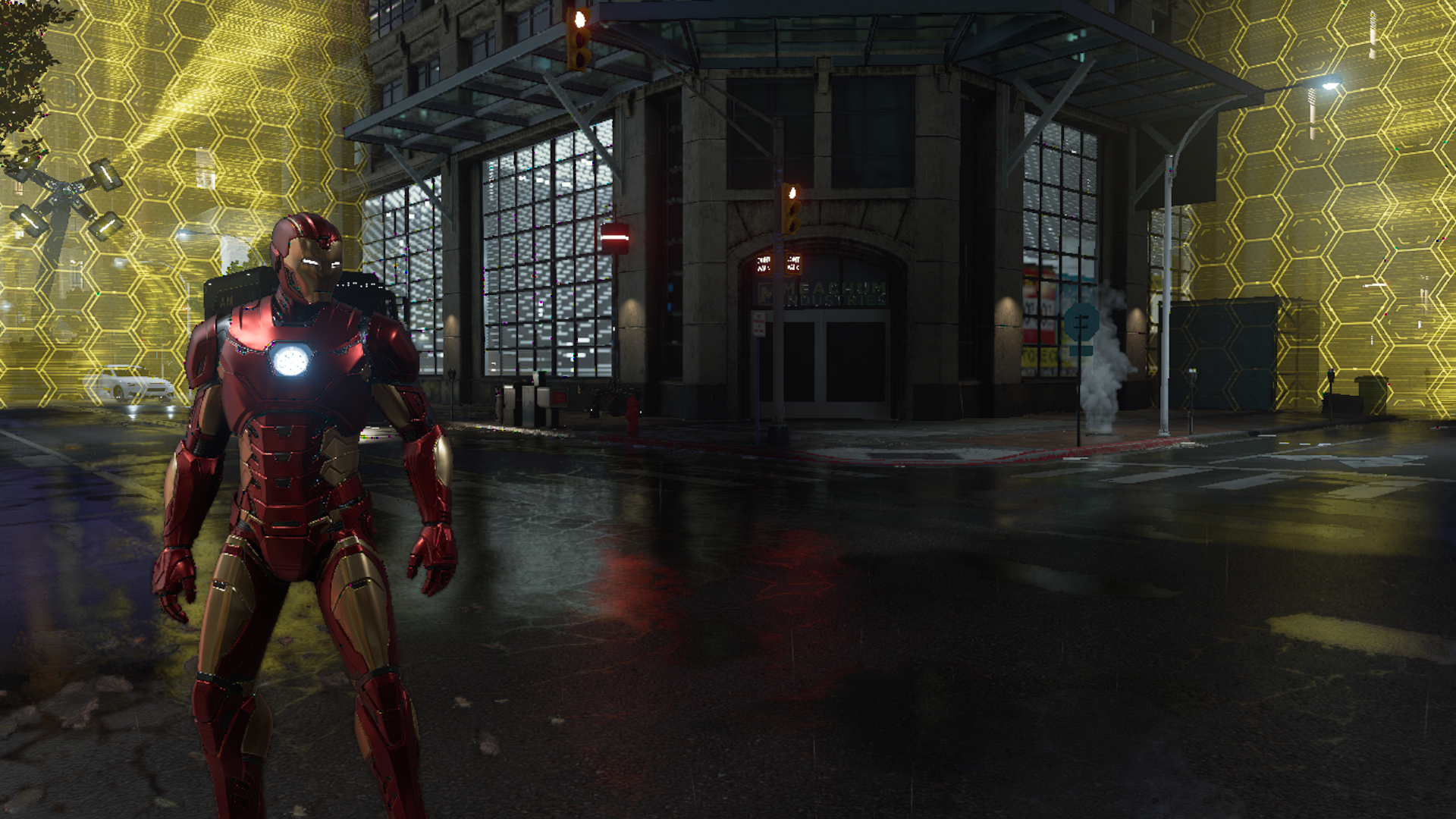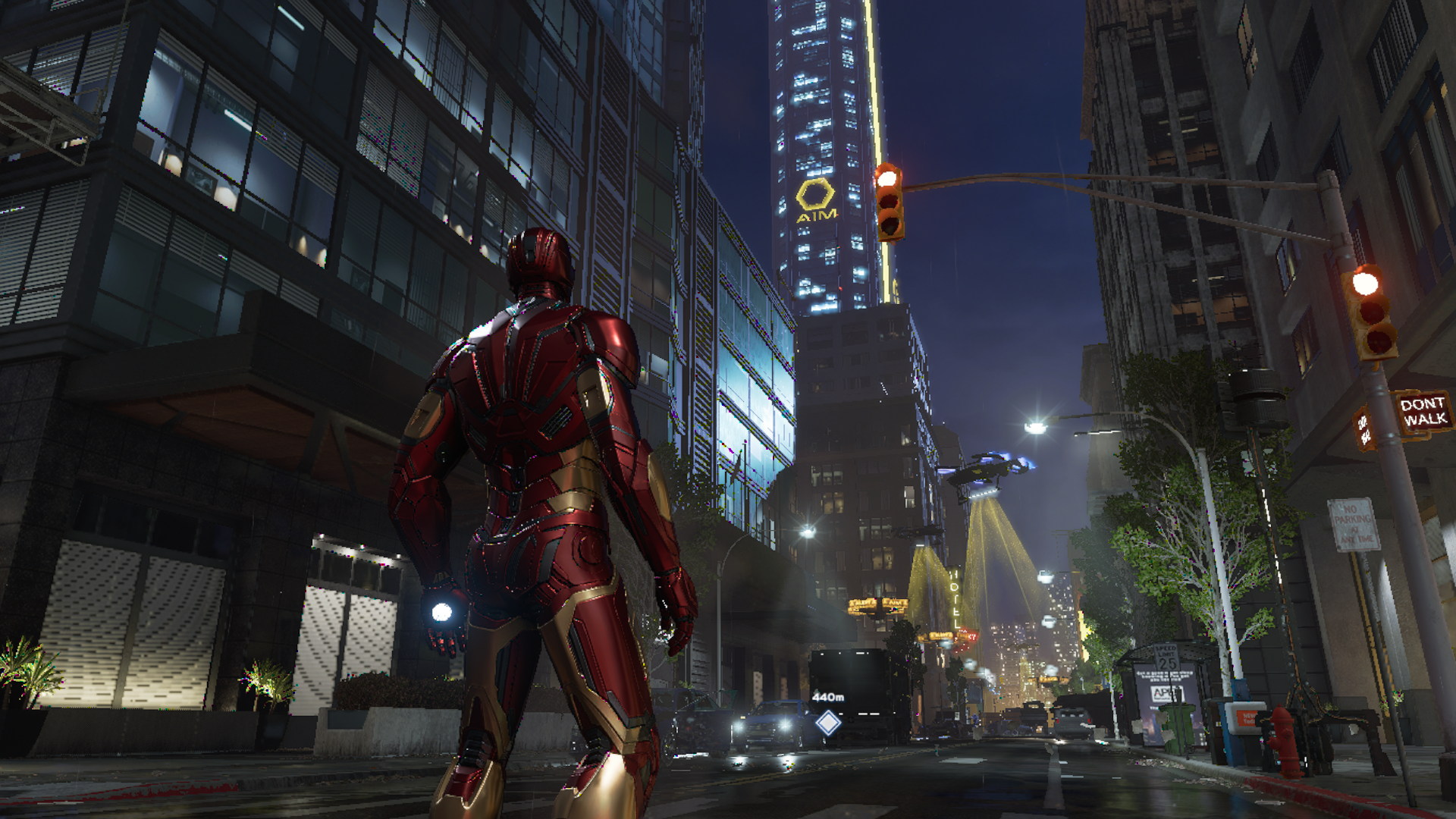 The city was well guarded with shields and AIM bots all around. I need to reach the location and Jarvis is gonna be helping me with showing the path.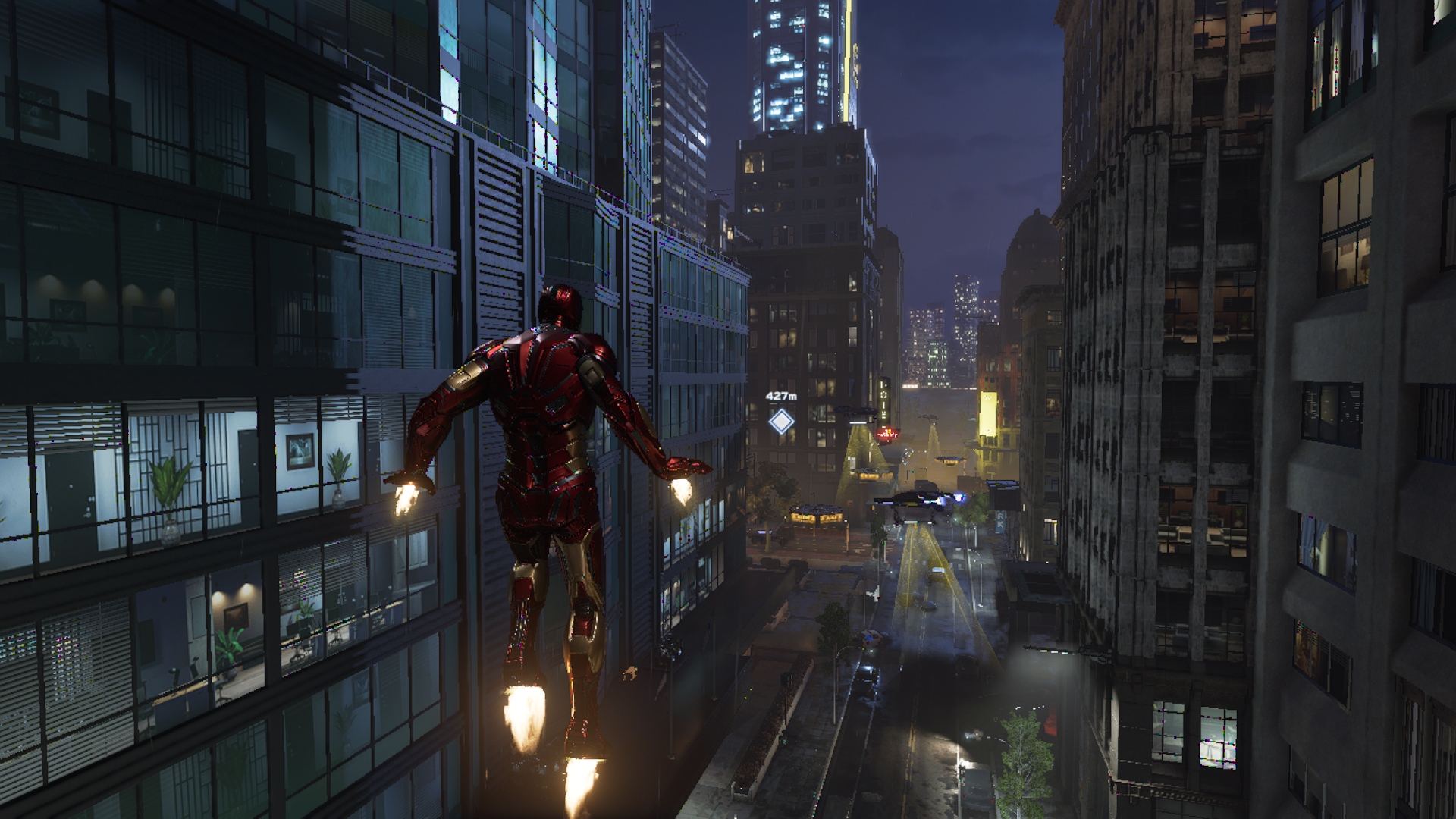 I was excited flying as Iron Man with this cool suit and I tried to see how much upwards I can go and I'm really disappointed about that as the game allows me to fly in a limited zone. It's like I'm playing an open world game where everything is not open. Well, I'm not sure if its an open world game or not, but the gameplay is telling me its not an open world game.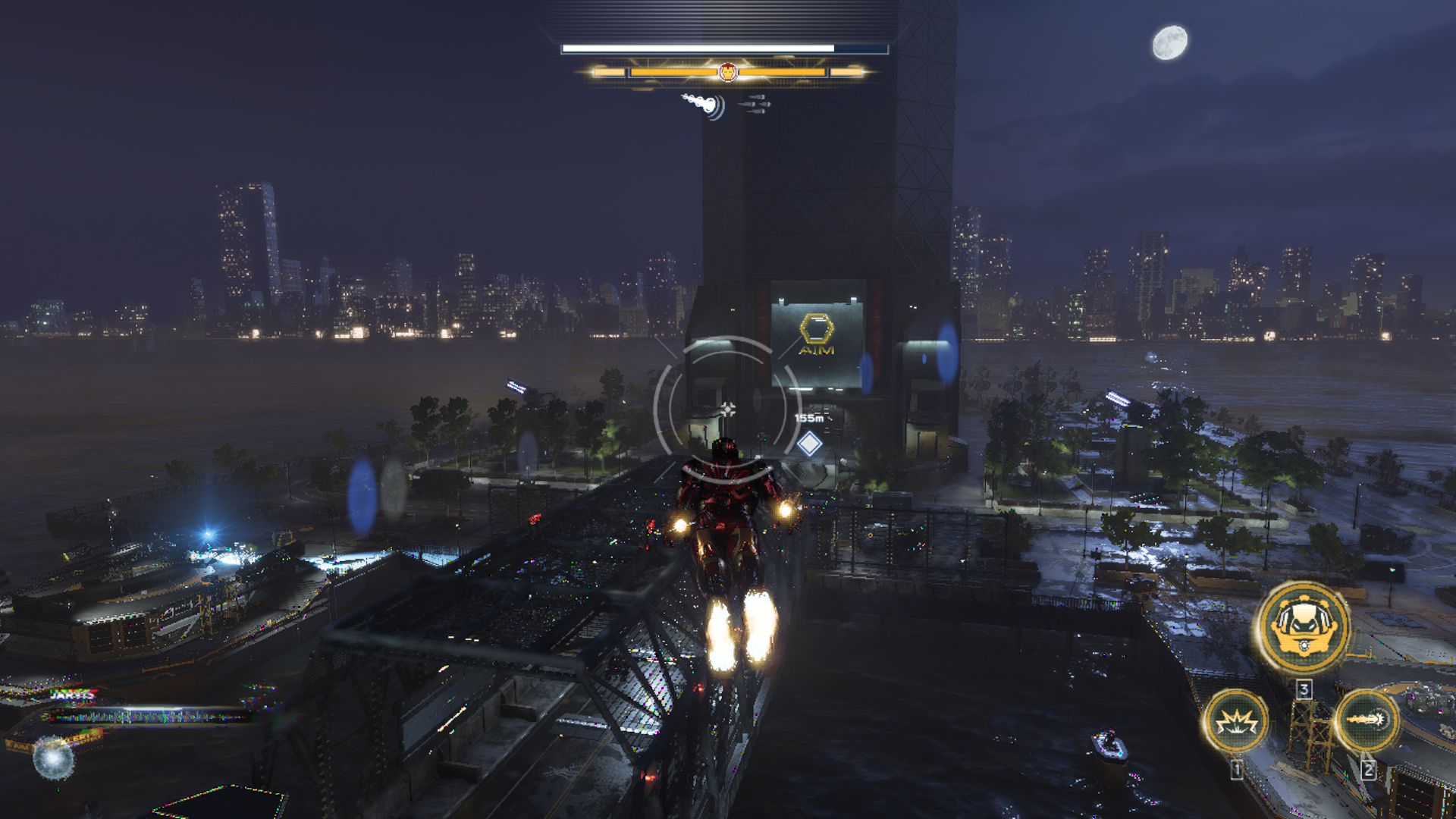 There were a lot of obstacles on the way, so I tried to take a shortcut on air but the enemies tried to stop me still. I kind of tried to ignore all those enemies on the ground until I was hit and fell on the ground. The automatic shooters were so powerful that Iron Man fell on the ground getting a single hit.
There, I took a different strategy as I was not keeping up with the shooters at once, I shot them down one by one while evading their attacks.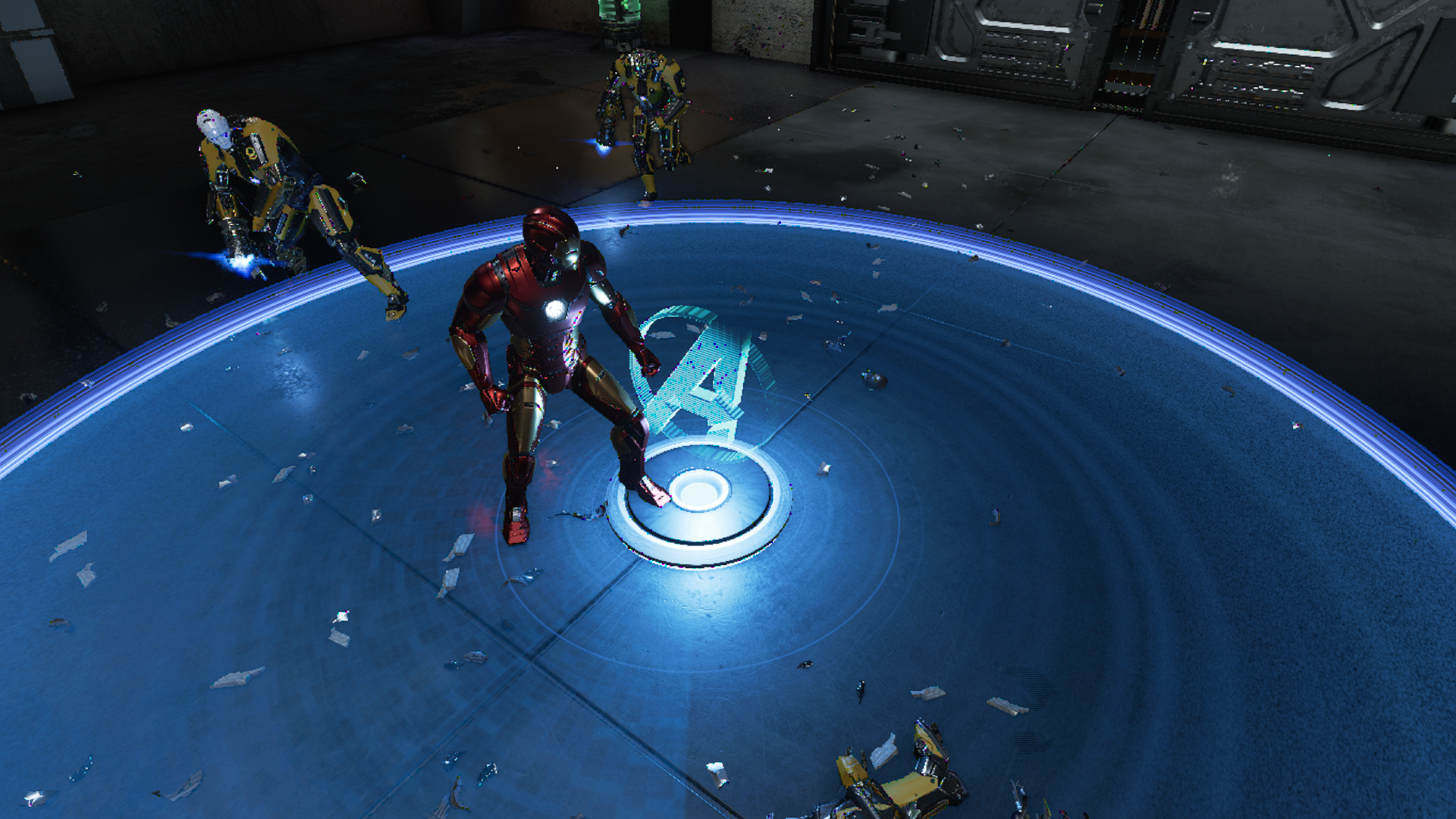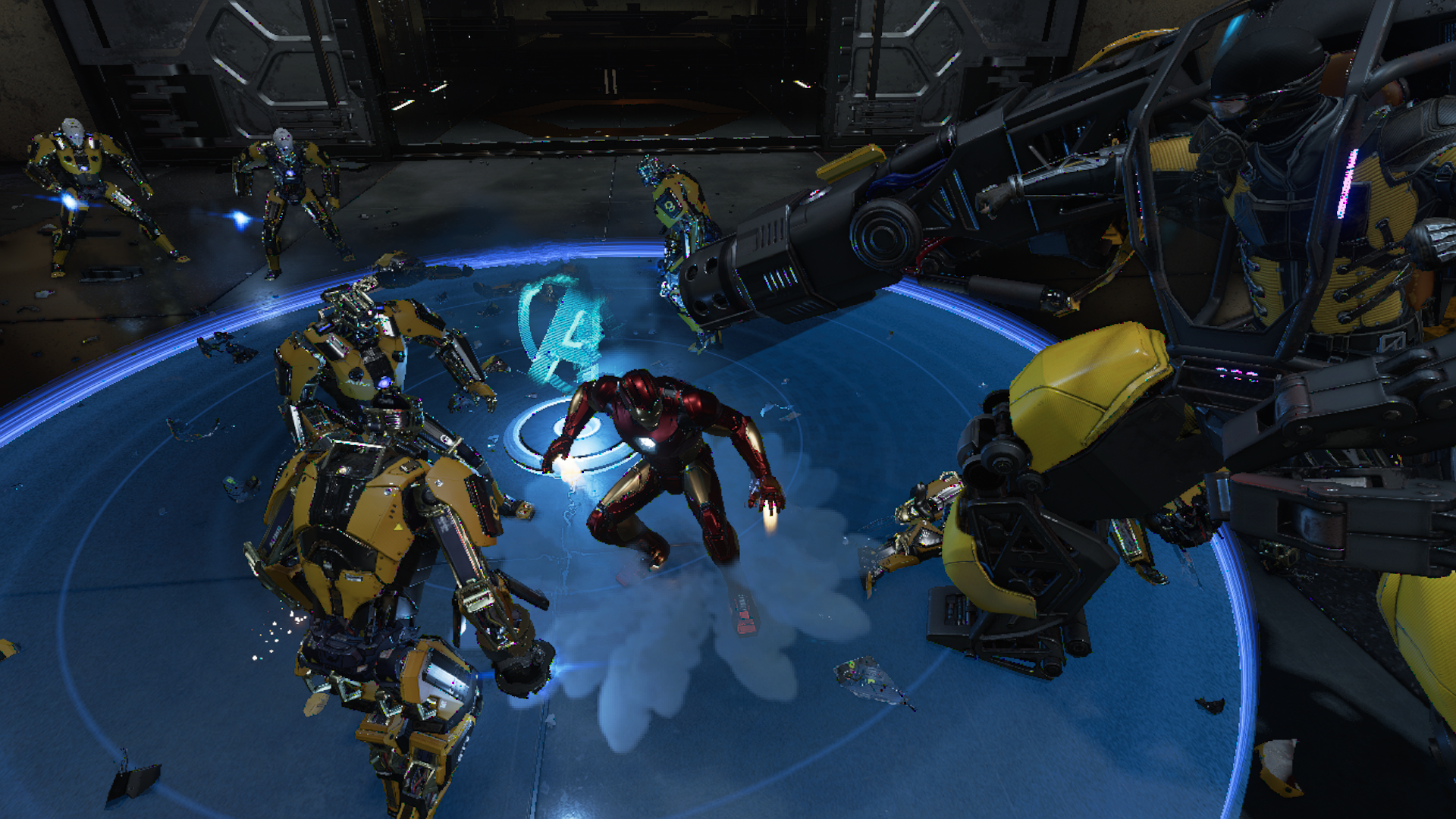 After locating the AIM facility, I had to secure the asset by getting Jarvis in range of their pop up access junction (that blue circle where I was fighting) for long enough and Jarvis will get us in.
It was really a hard job as AIM bots and cyber peoples kept coming after me. I kept evading their attacks holding the ground tried to stay inside the pop up access junction.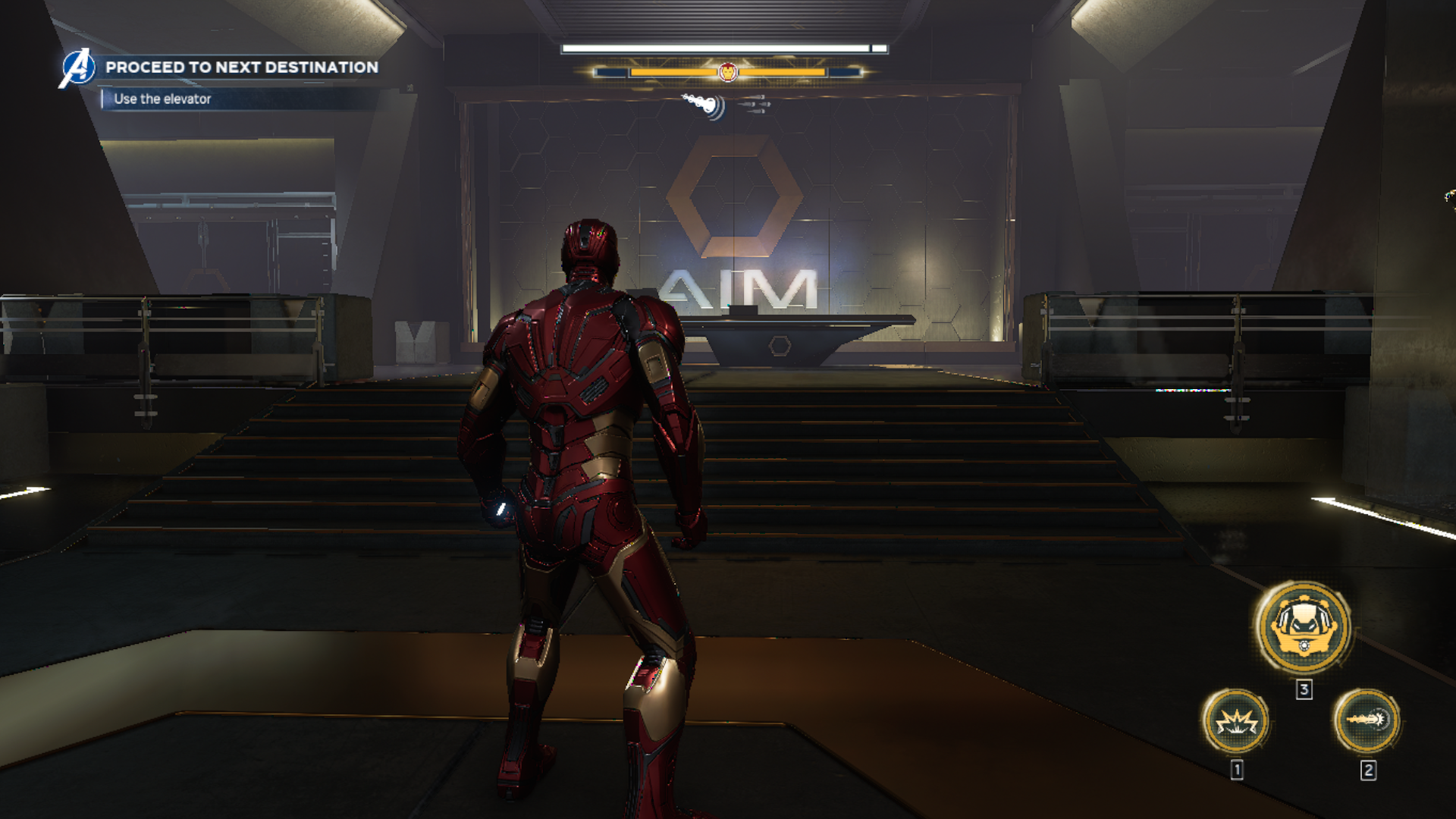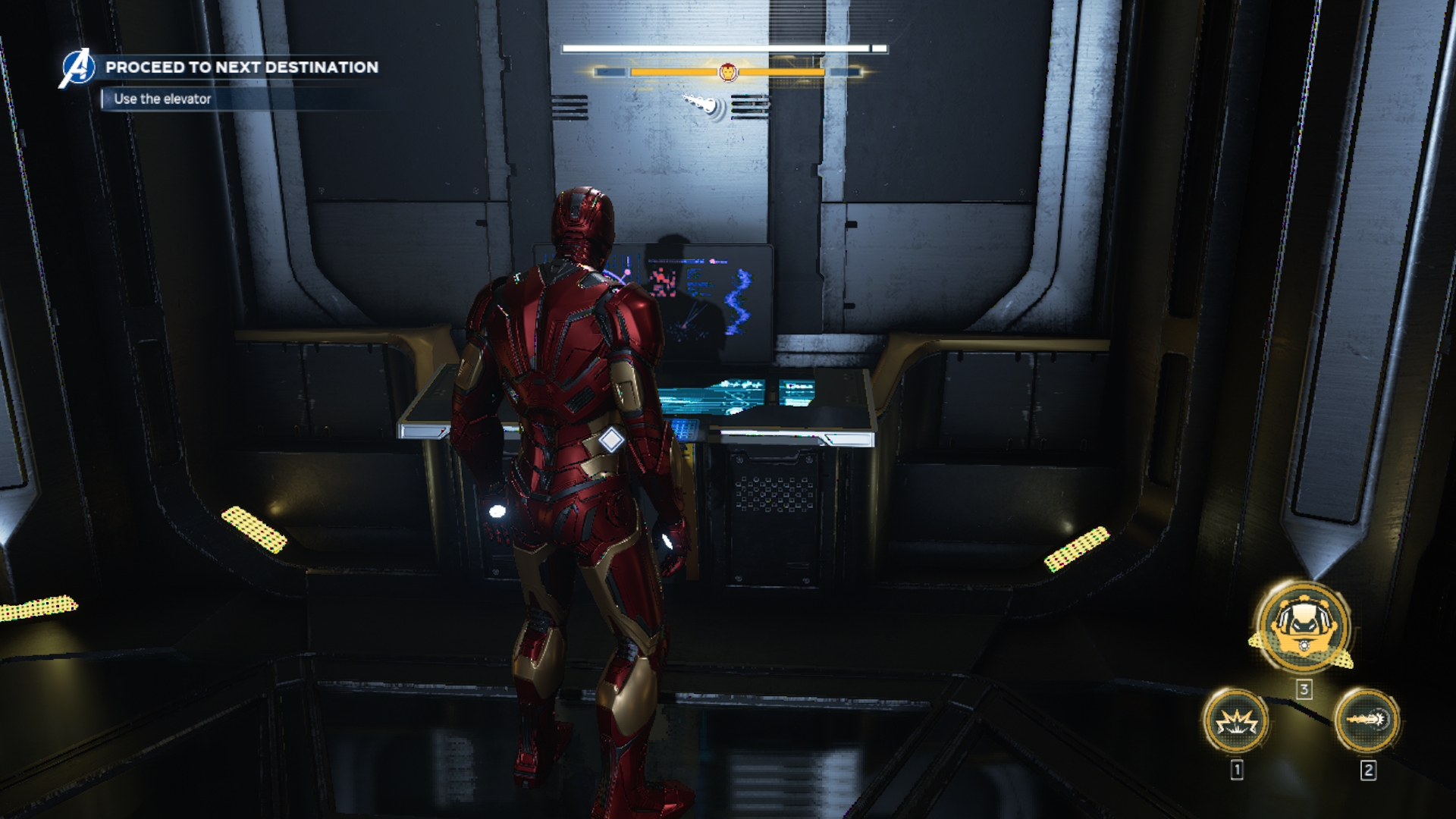 At last, I was succeeded and we got us inside the AIM facility and now to proceed to the next destination, I needed to use the elevator.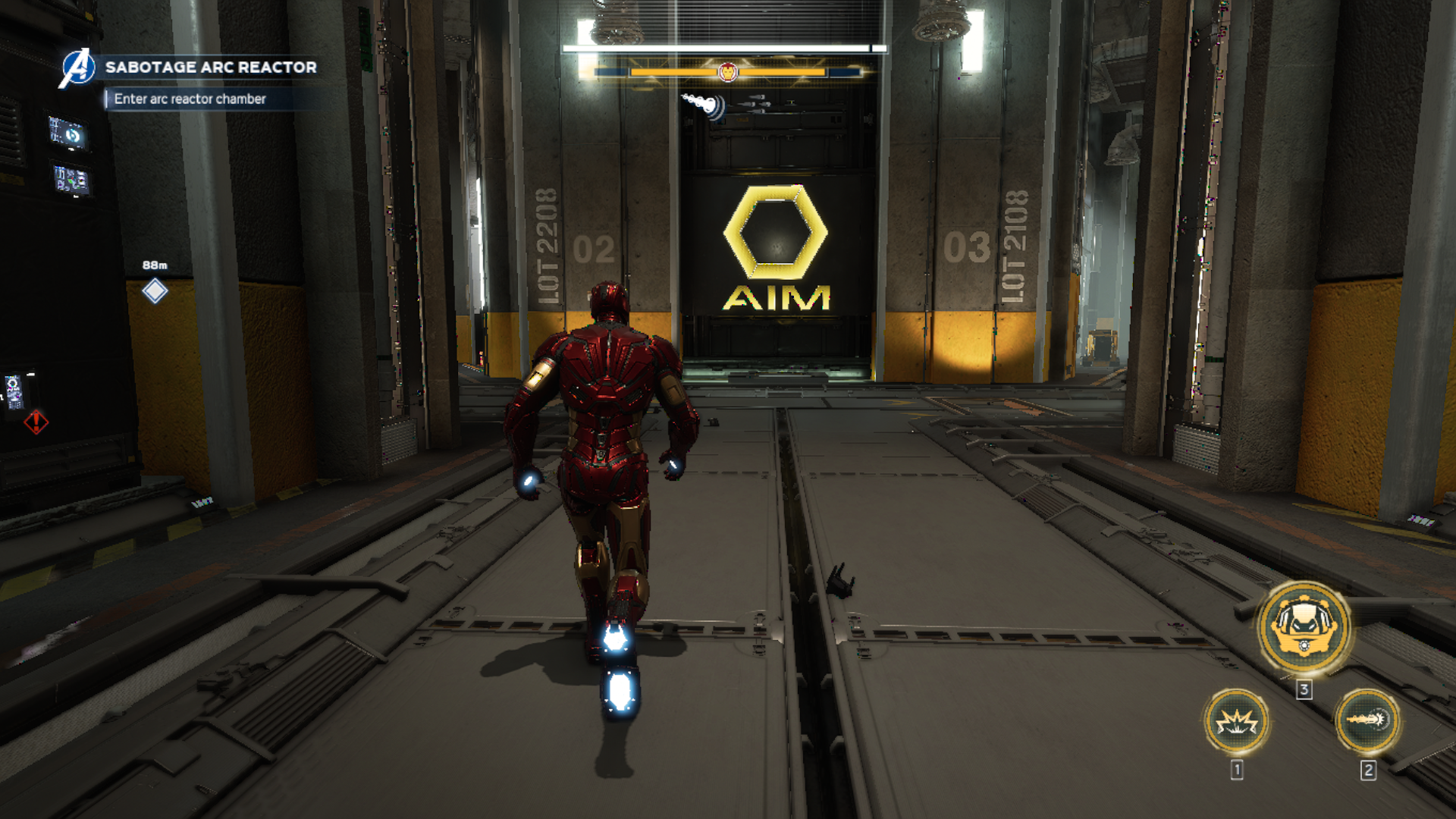 The elevator took me to the level where the arc reactor chamber was. Now I need to sabotage the arc reactor after entering the chamber.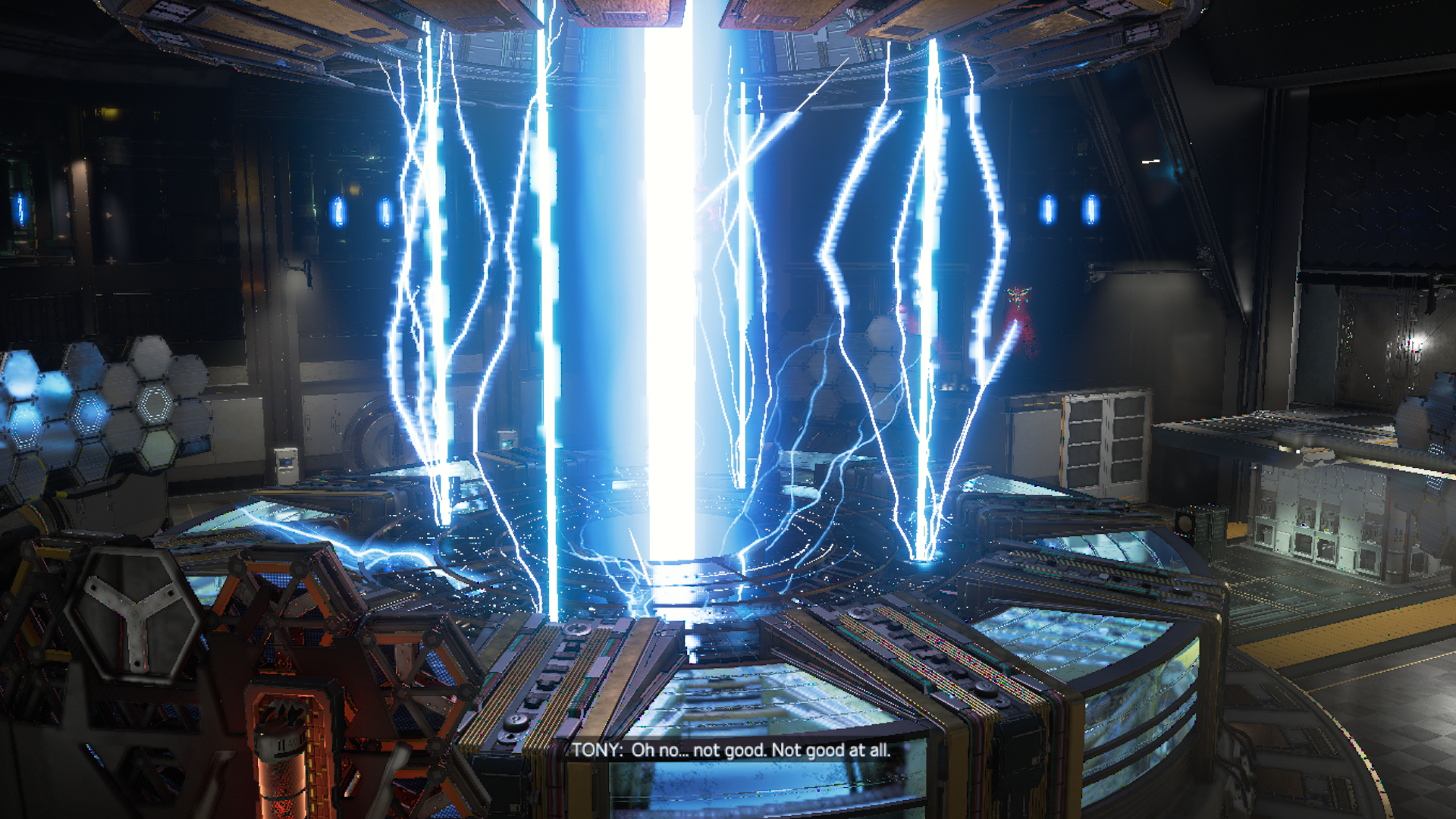 AIM was using the arc reactor facility of Tony but its giant in size so Tony understood its not good at all.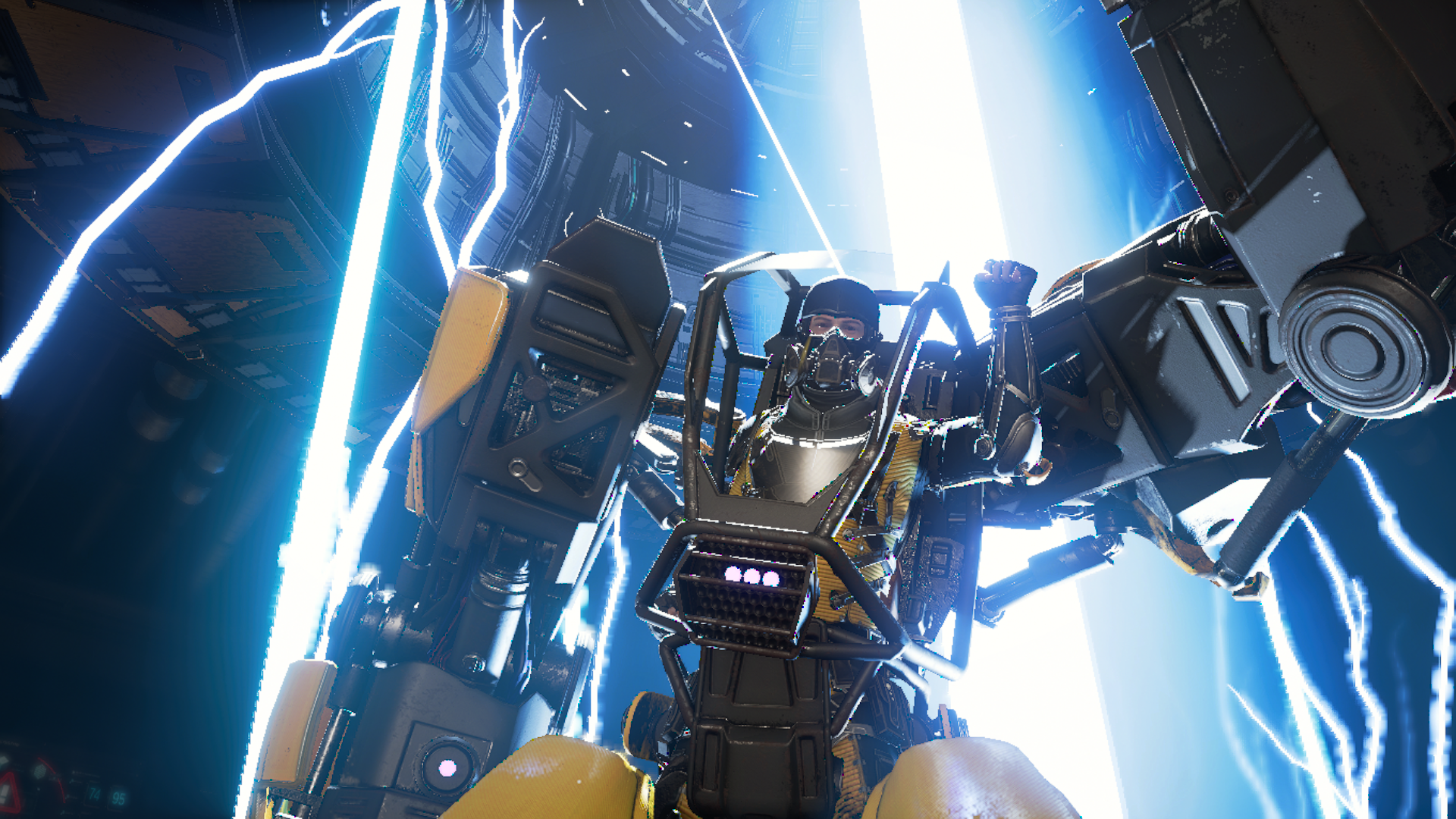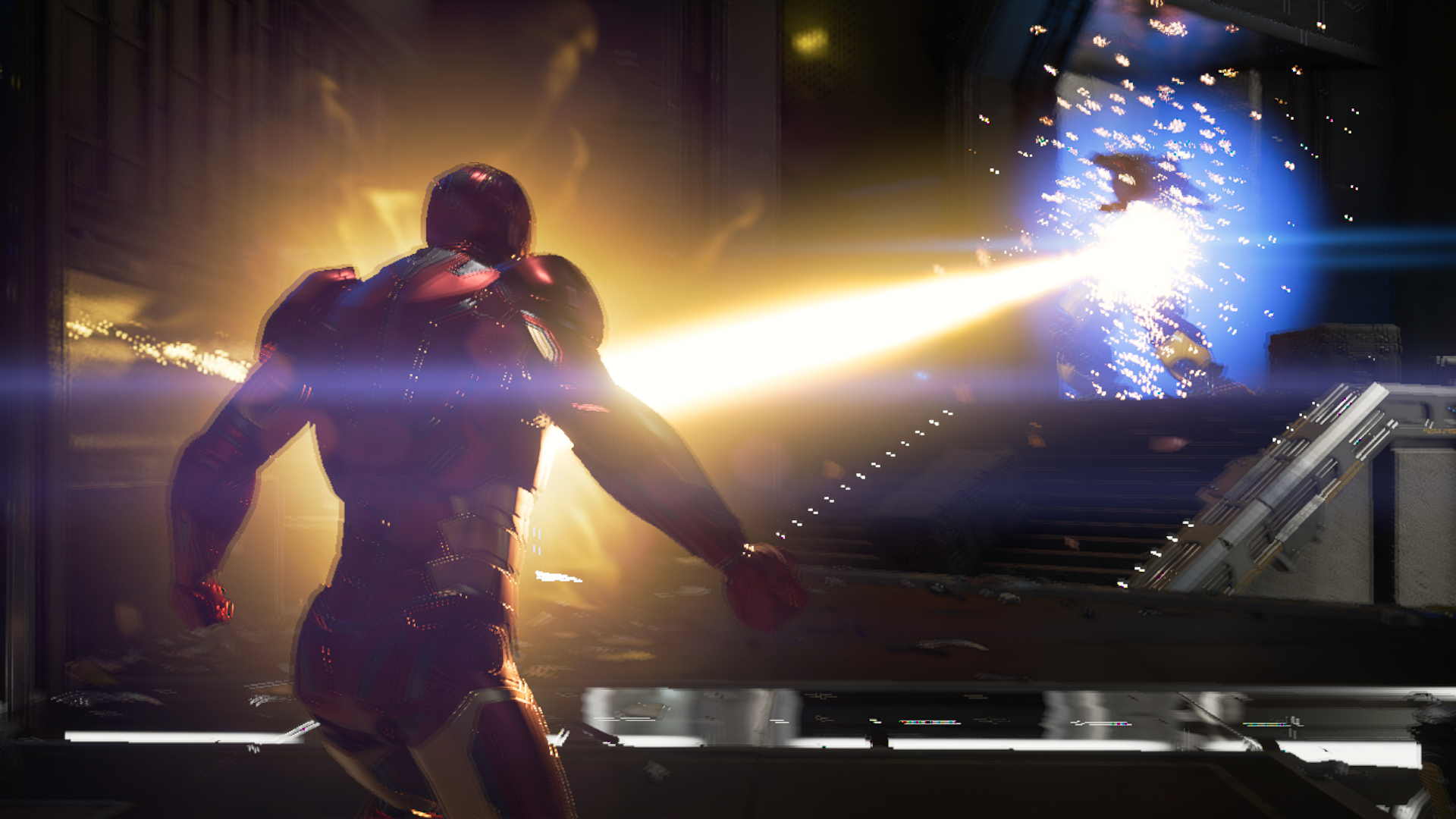 There came a human using a cyber body like we saw in Avatar movie, I hope Marvel hasn't copied the idea from Avatar.
Well the place was full of enemies and I needed to destroy all arc reactor cores while the enemies will try to stop me. I started the fight attacking that big man and I used the special ability of Iron Man.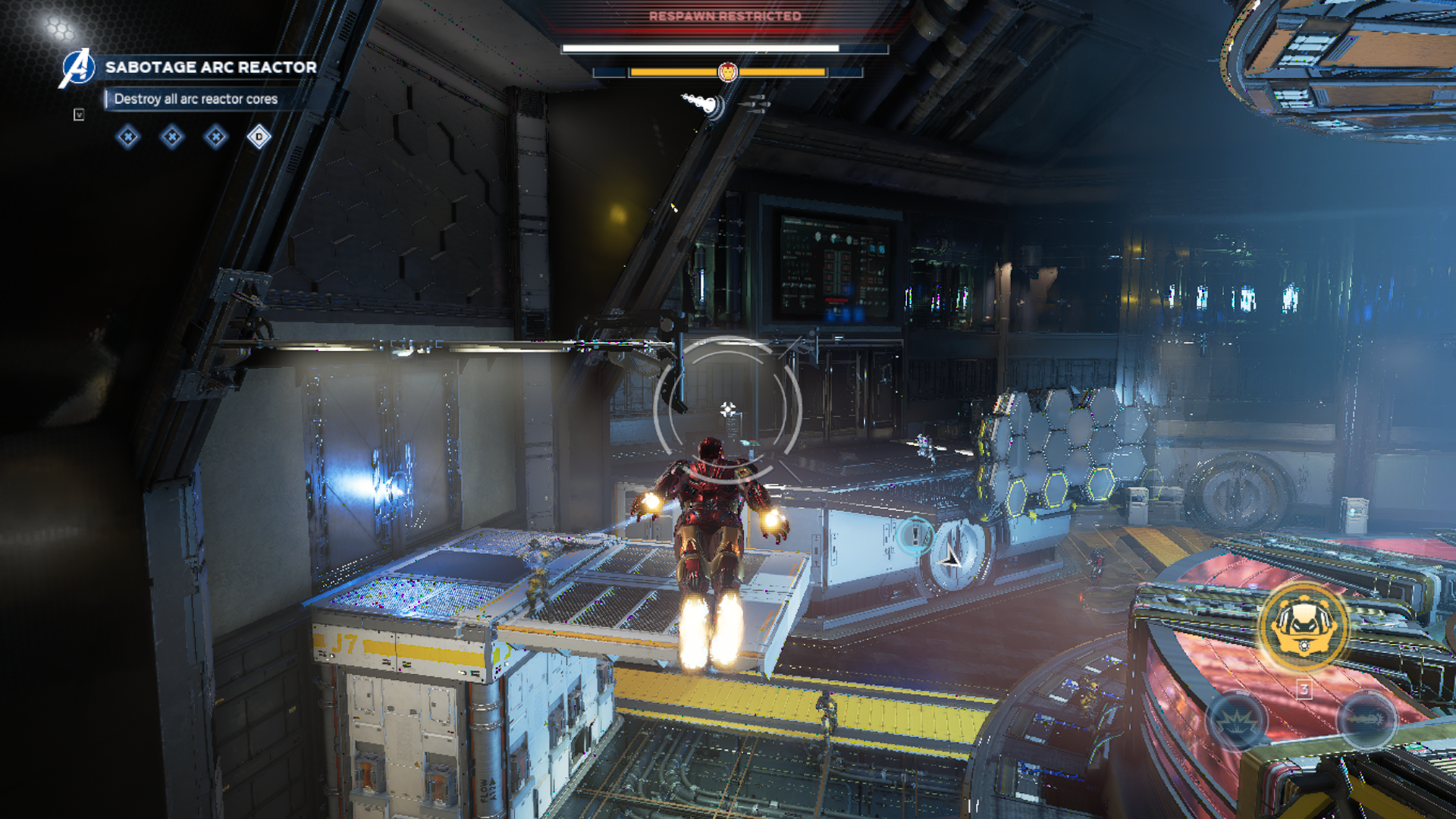 Then I started destroying the arc reactor cores and it seemed too hard for me, I think I needed to play easy mode and I may change the difficulty next time I play as I like to enjoy the story more than action.
Well I was defeated once in this room (twice in total mission) and I kept evading enemies attacks at the second try as all I knew was that I need to destroy those cores.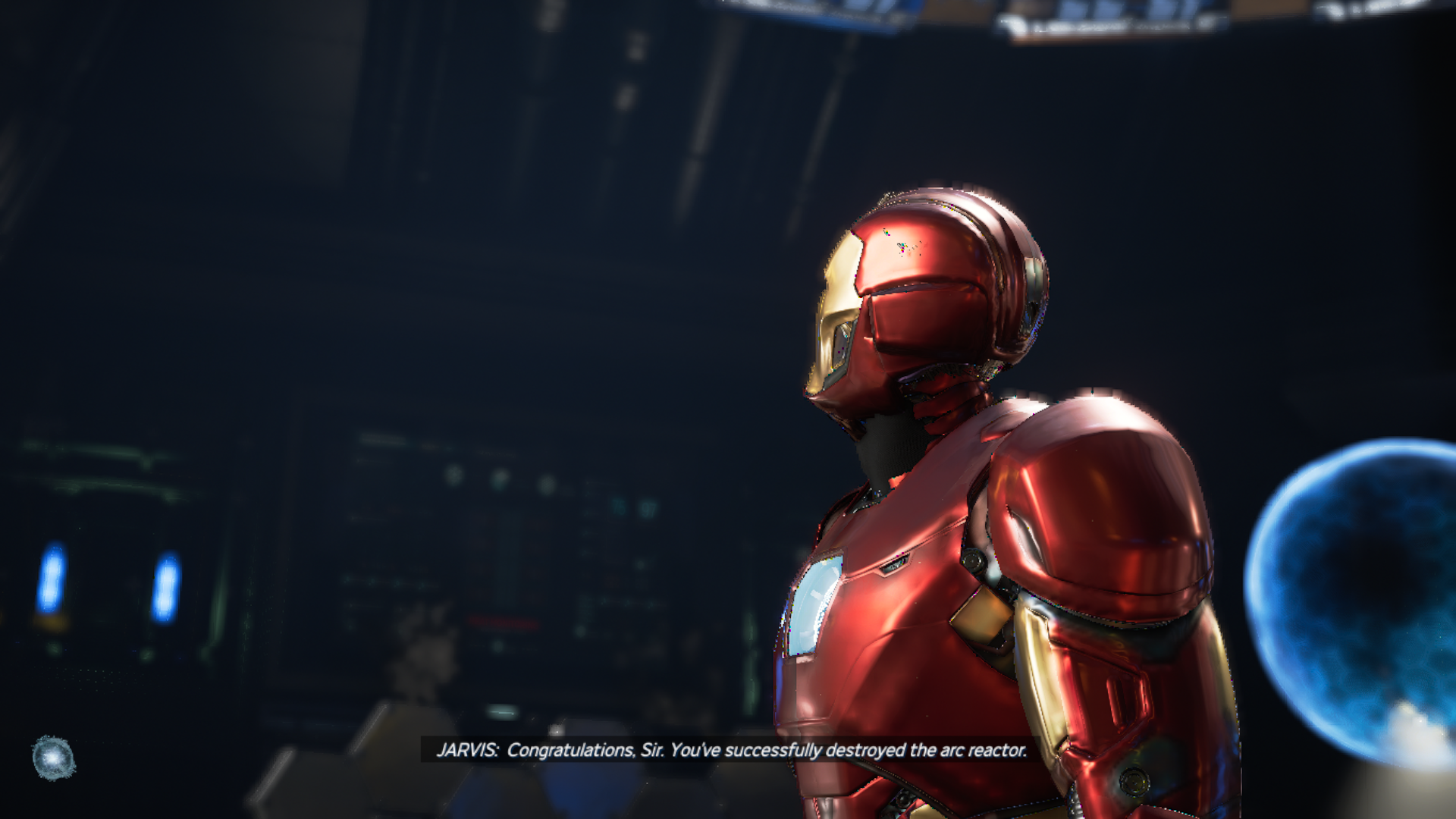 And at last I DID IT. Jarvis congratulated me for my work or congratulated Tony in there, lol.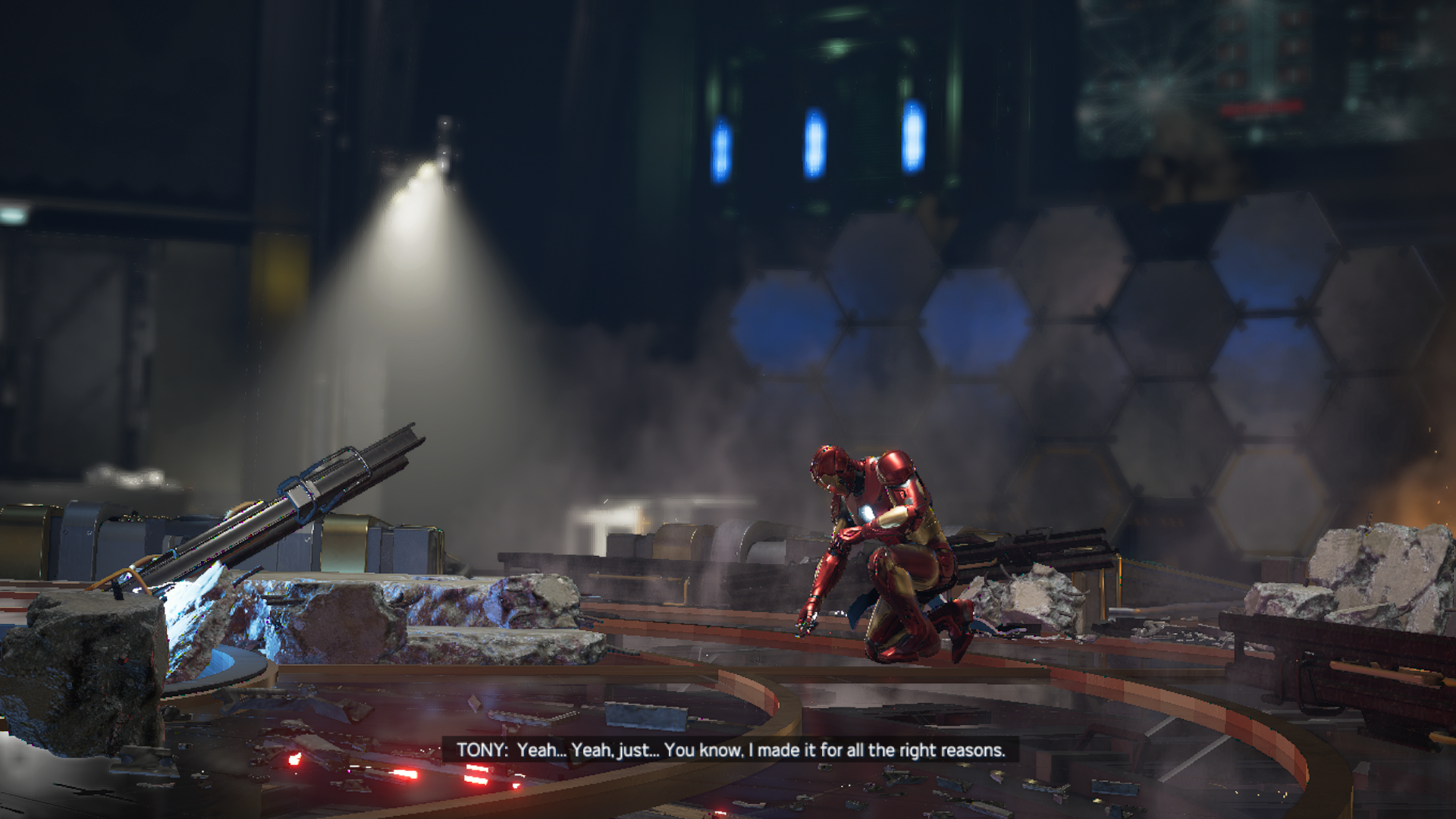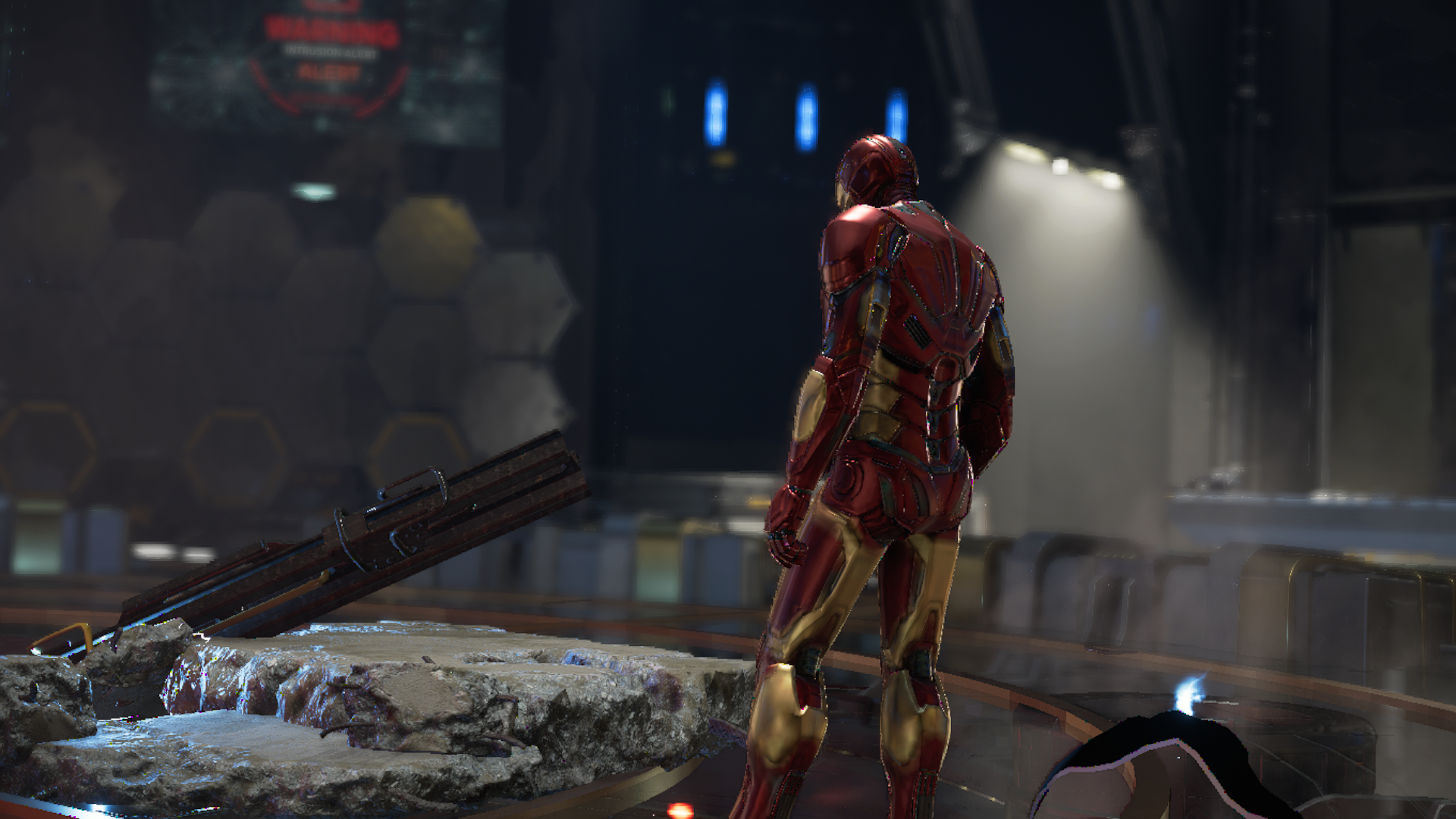 Tony was thinking of salvaging anything from there and then get out of this place and now Tony understood that he can't control what others does with his tech but he can't pretend like its out of his hands either.
It's all that I wish to talk about today. I'll come talk about the next mission very soon.
Thanks for reading. If you like my post, please follow, comment and upvote me.
All the in-game screenshots are taken by me and Avengers Logo Source.
---
---