Ori and the Blind Forest - Hollow Grove.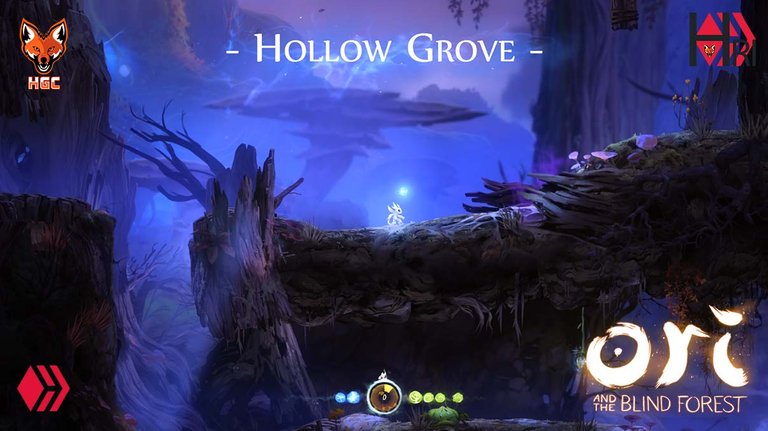 I'm about to talk about another chapter of Ori and the Blind Forest and this chapter is called Hollow Grove.
My Gameplay on YouTube.

I published the gameplay on YouTube that you can watch from here.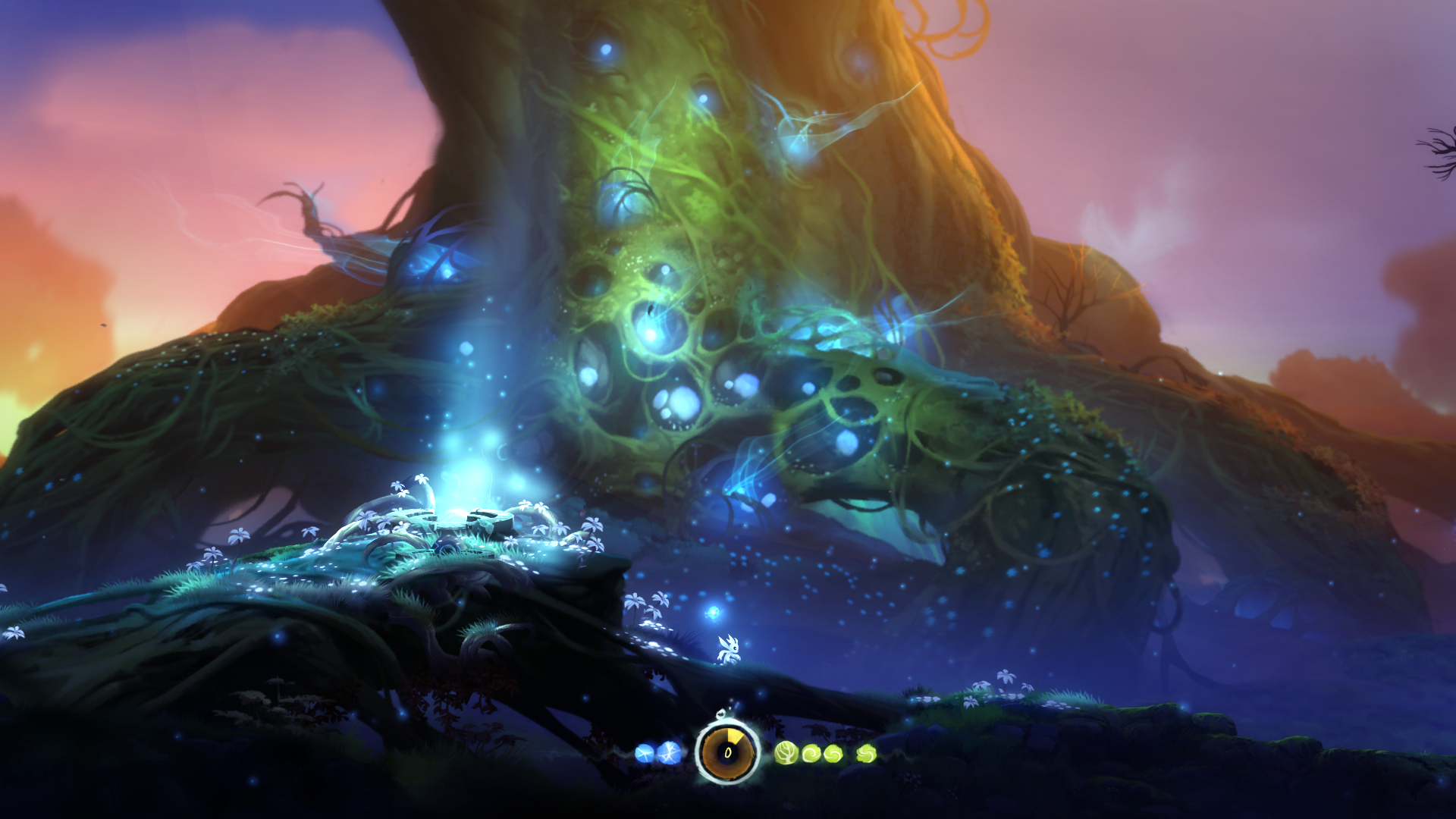 This chapter starts from the place where I left Ori last time and now I'm going to discover cooler things as Ori.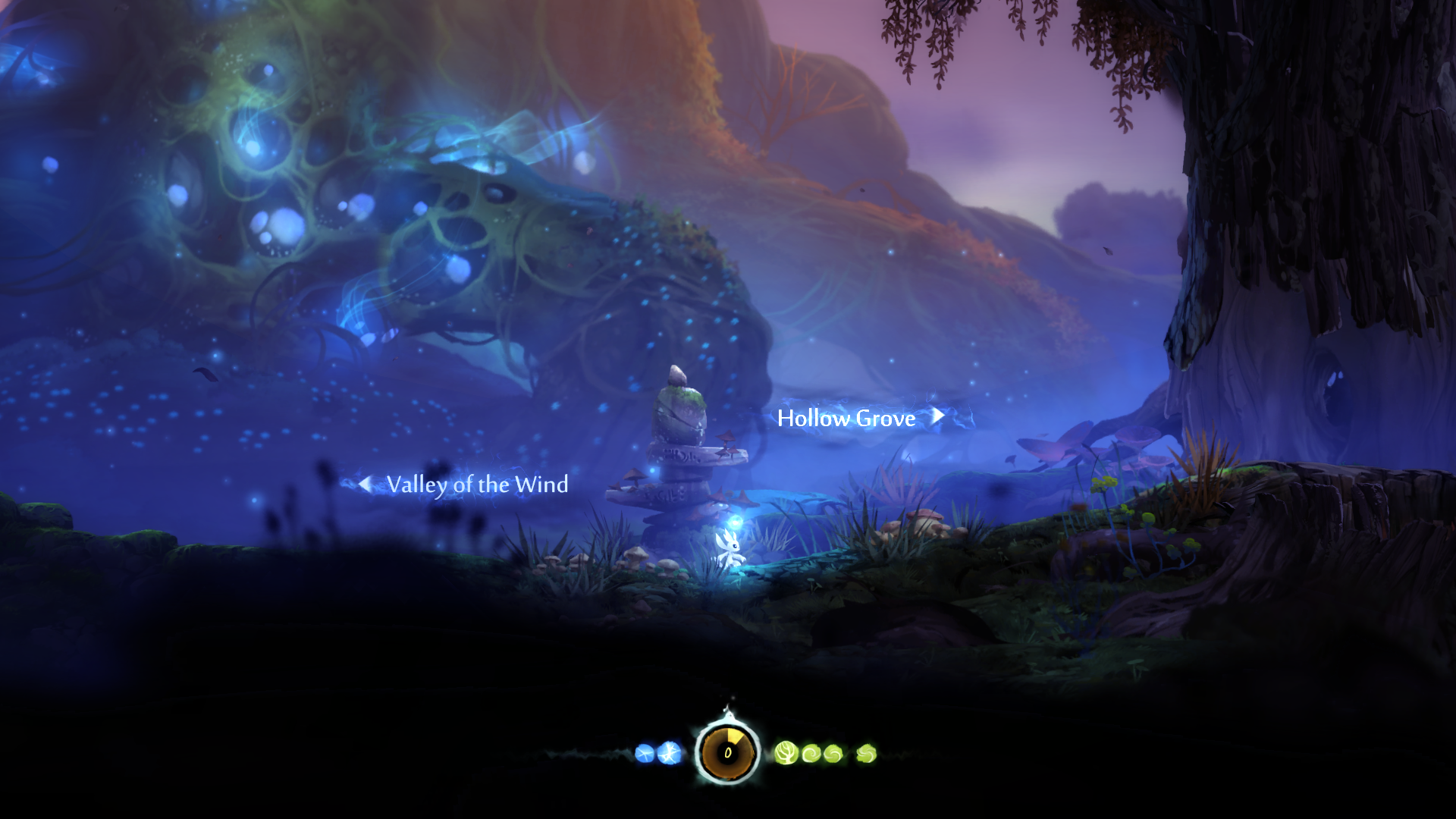 From Valley of the Wind, I was about to move towards Hollow Grove where a new and more dangerous journey starts.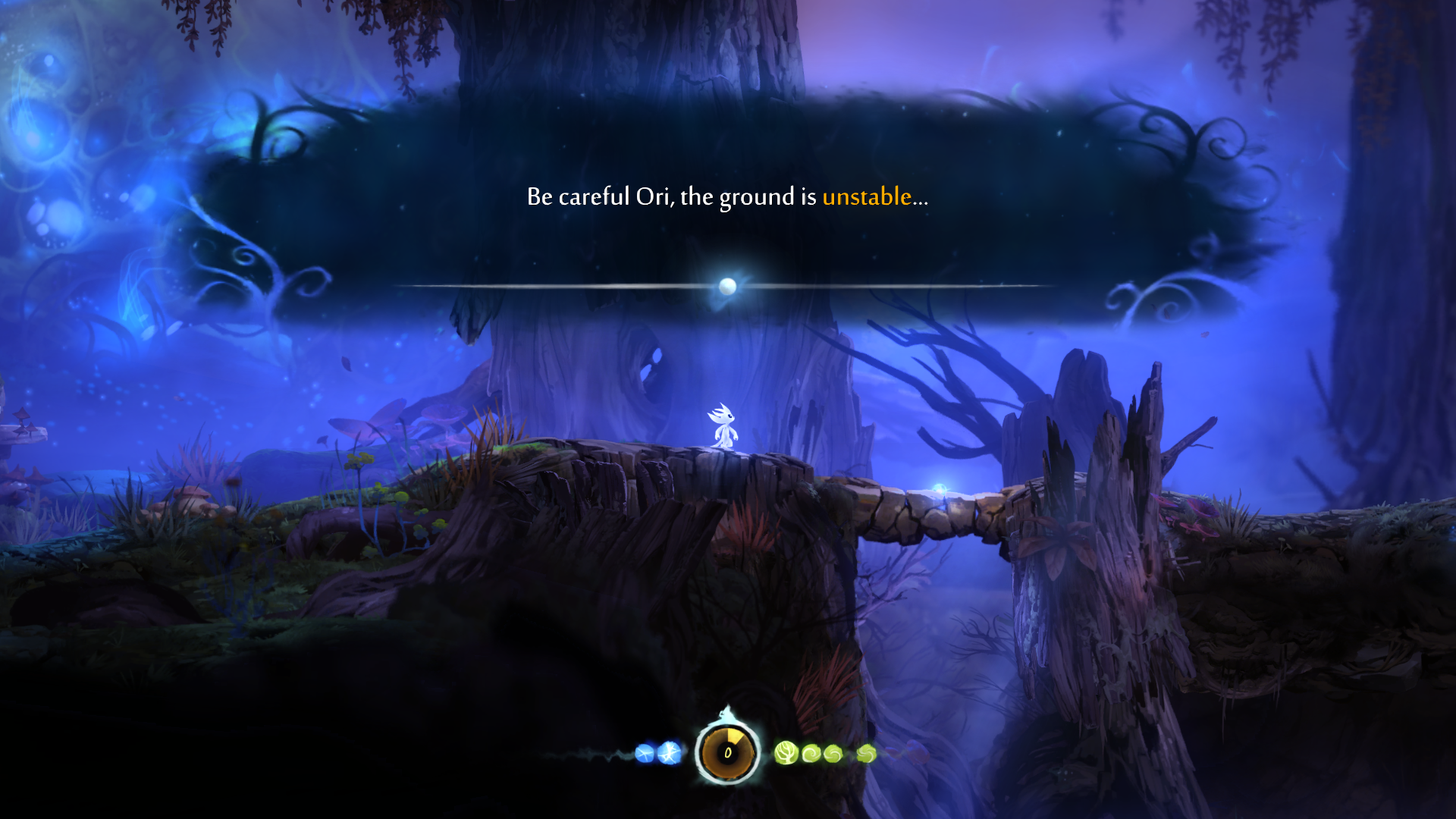 I've discovered unstable grounds looks like bridges but they can be destroyed by enemy attacks although they don't break just because Ori walks on them.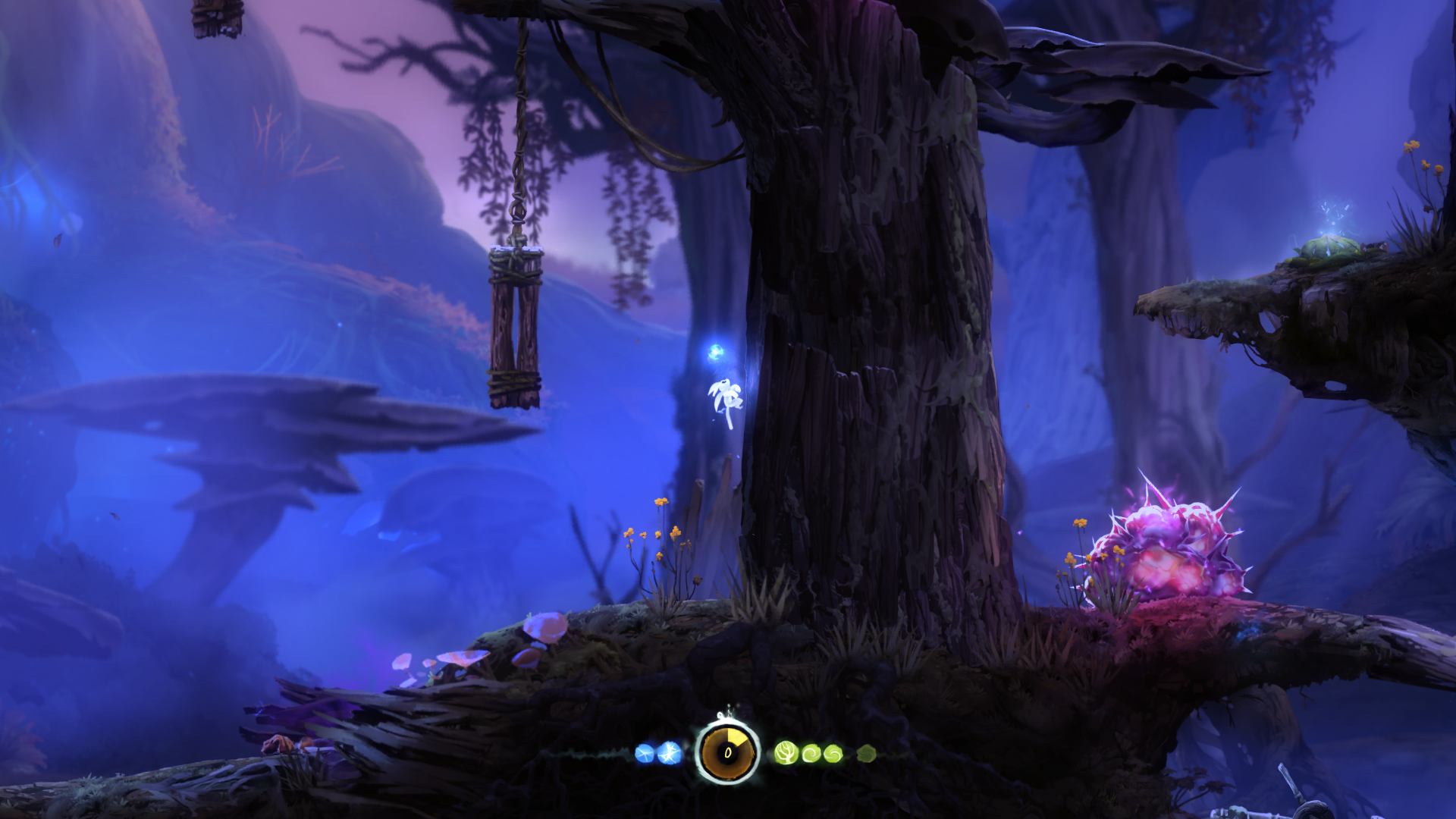 There are bigger explosives on the way that expands into smaller one that moves when its tiniest and they explodes when they comes contact to Ori so I'm gonna need to stay away from them. And there's that log which was at a little upper side and I needed to lower it down so I can go to the other side and I need to look for a switch for that.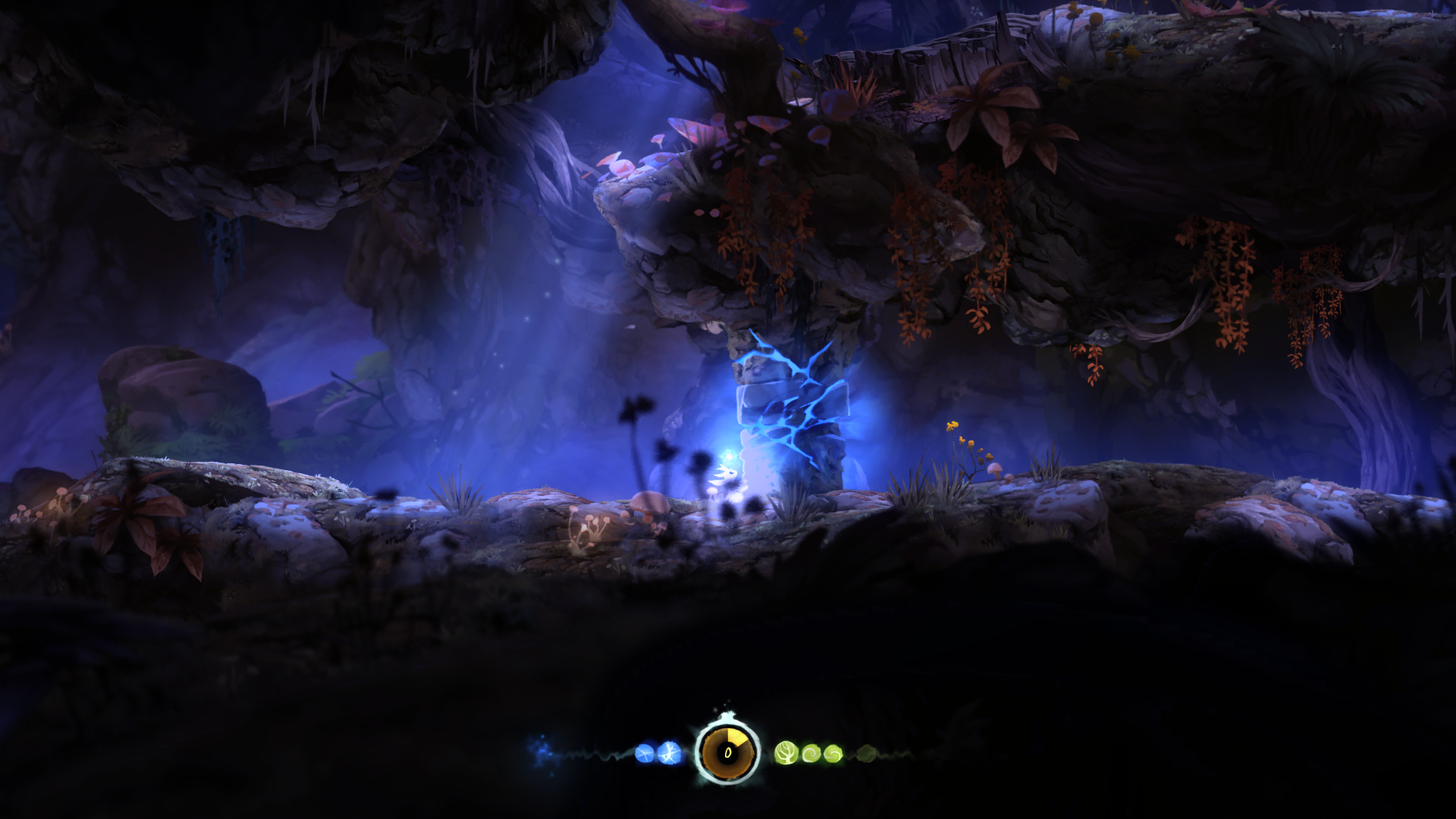 Here I've found a gate made of rocks and I can't break it (can't until now).
Then I've found a spirit tree where a spirit named Ano died which was strong and courageous and he was able to focus our light.
After interacting with this spirit tree, I've learned charge flame that's far more powerful than my previous attack but it needs energy.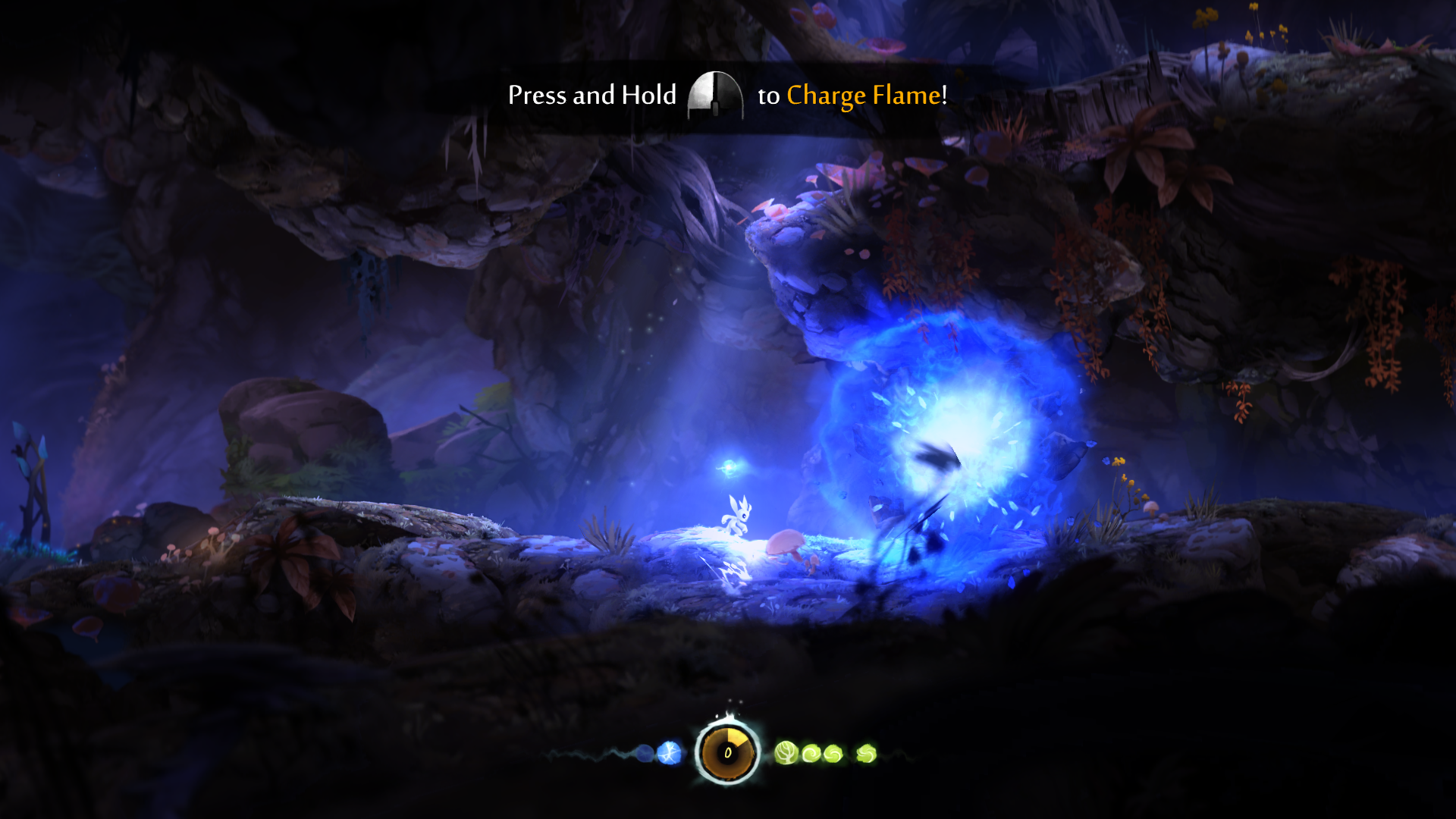 And using the charge flame, I could destroy the gate made of rocks. And then I've found a large spirit light container and spirit light has been added to my ability points.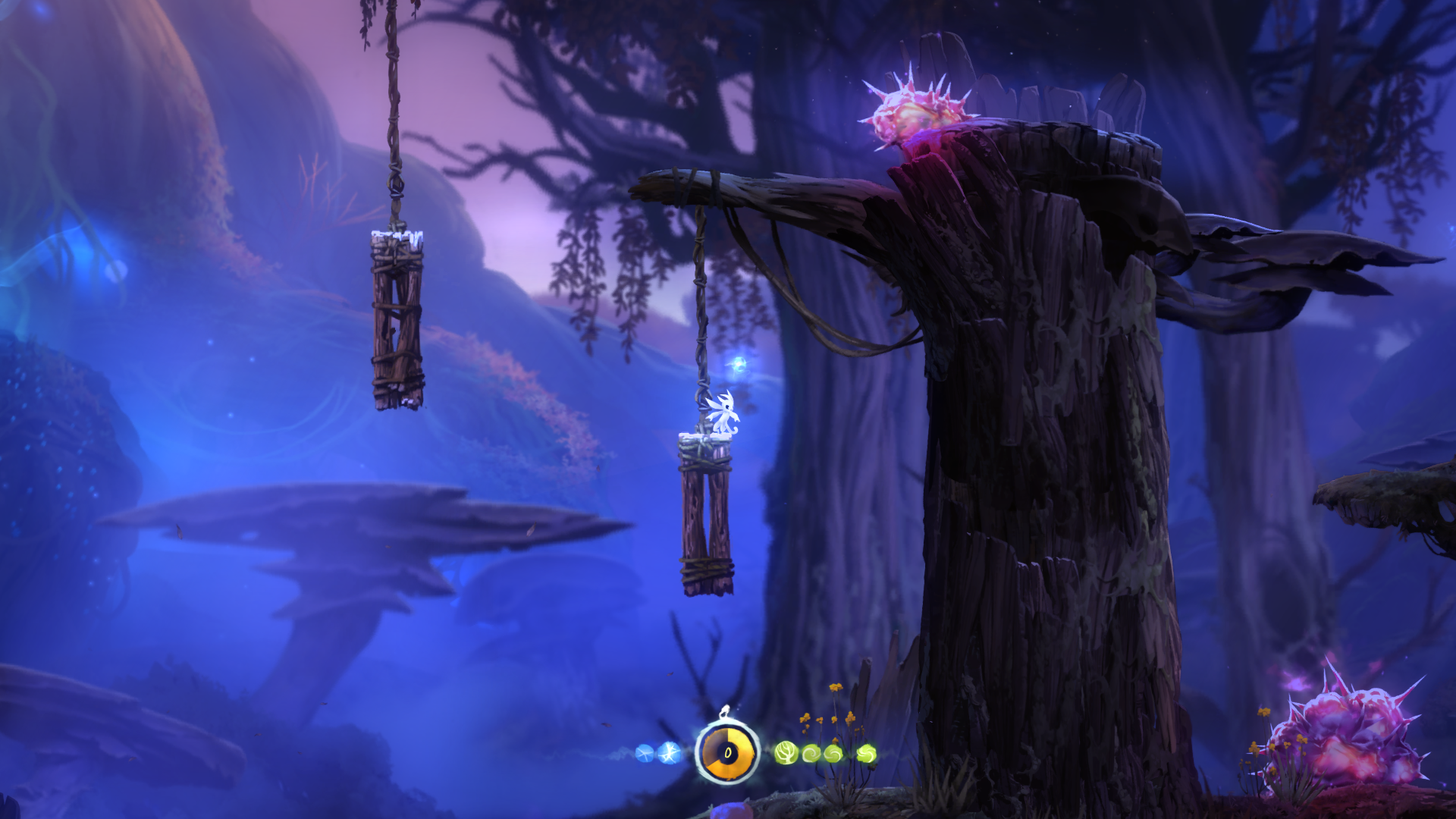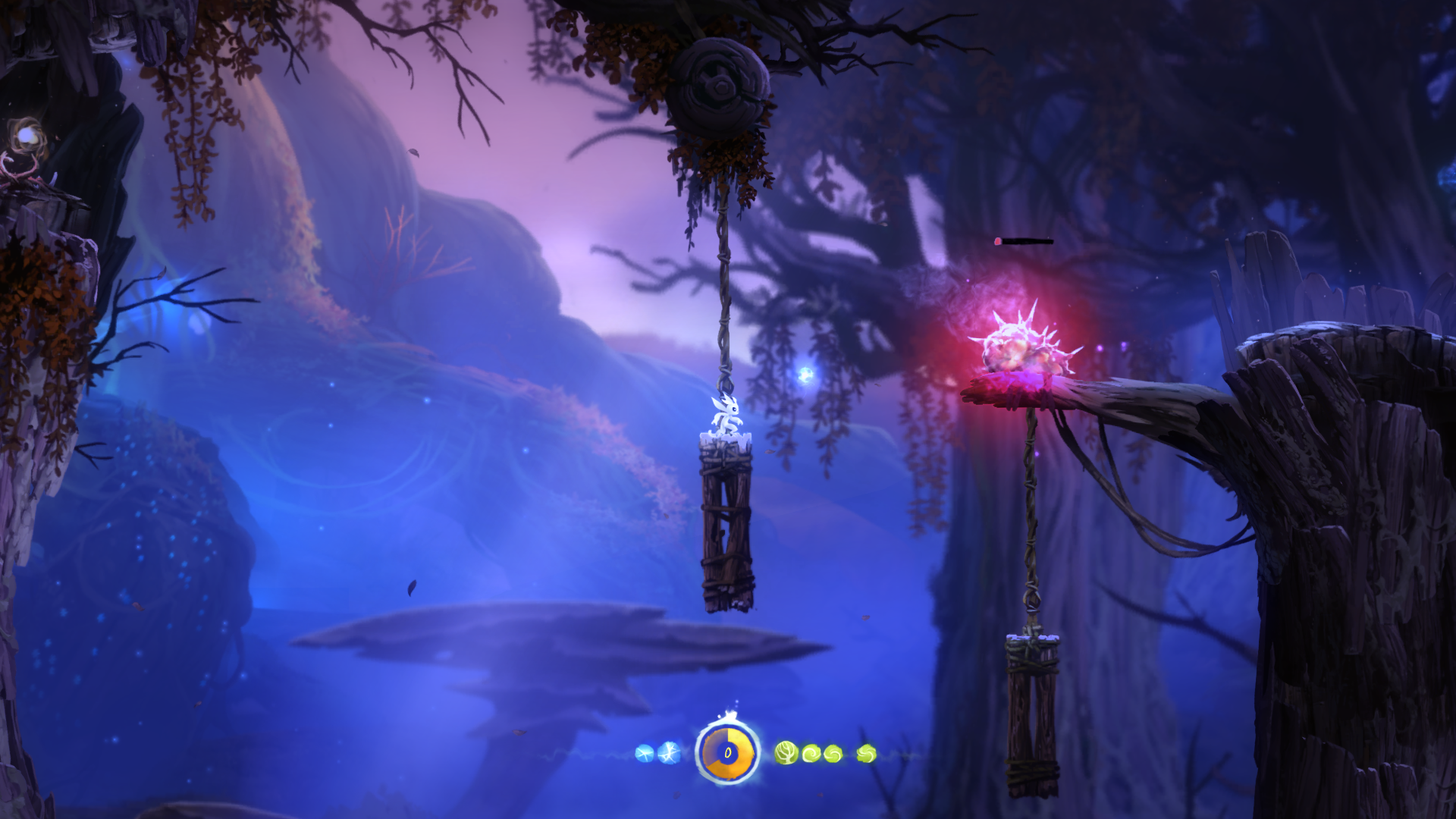 Then I've found a switch/lever that I used to lower that log and I got to go to the other side of the big tree although I had to destroy that creature on the way.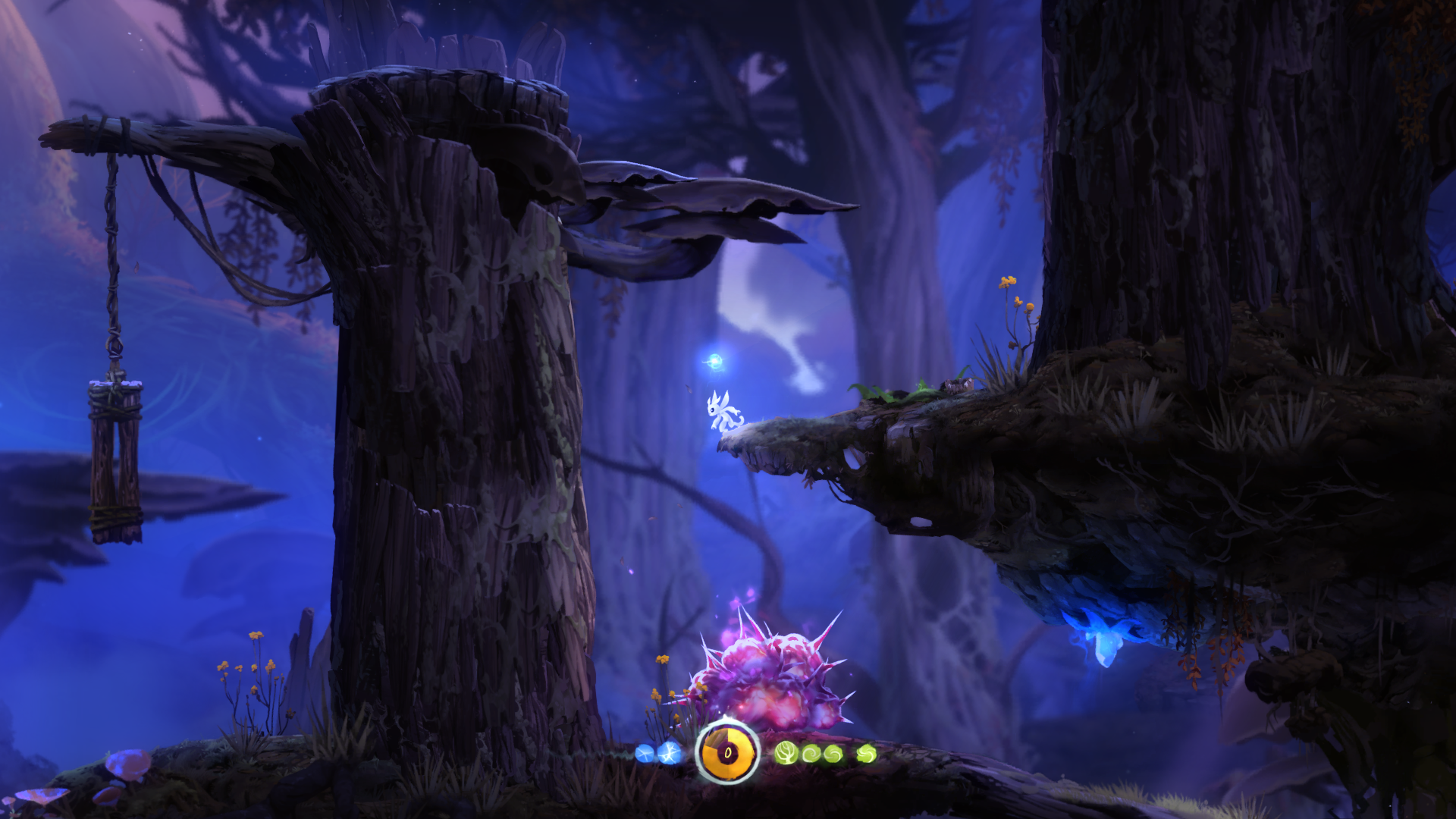 And here I was on the other side of the tree and that big explosive needed to be destroyed before I move forward and I did that using the charge flame.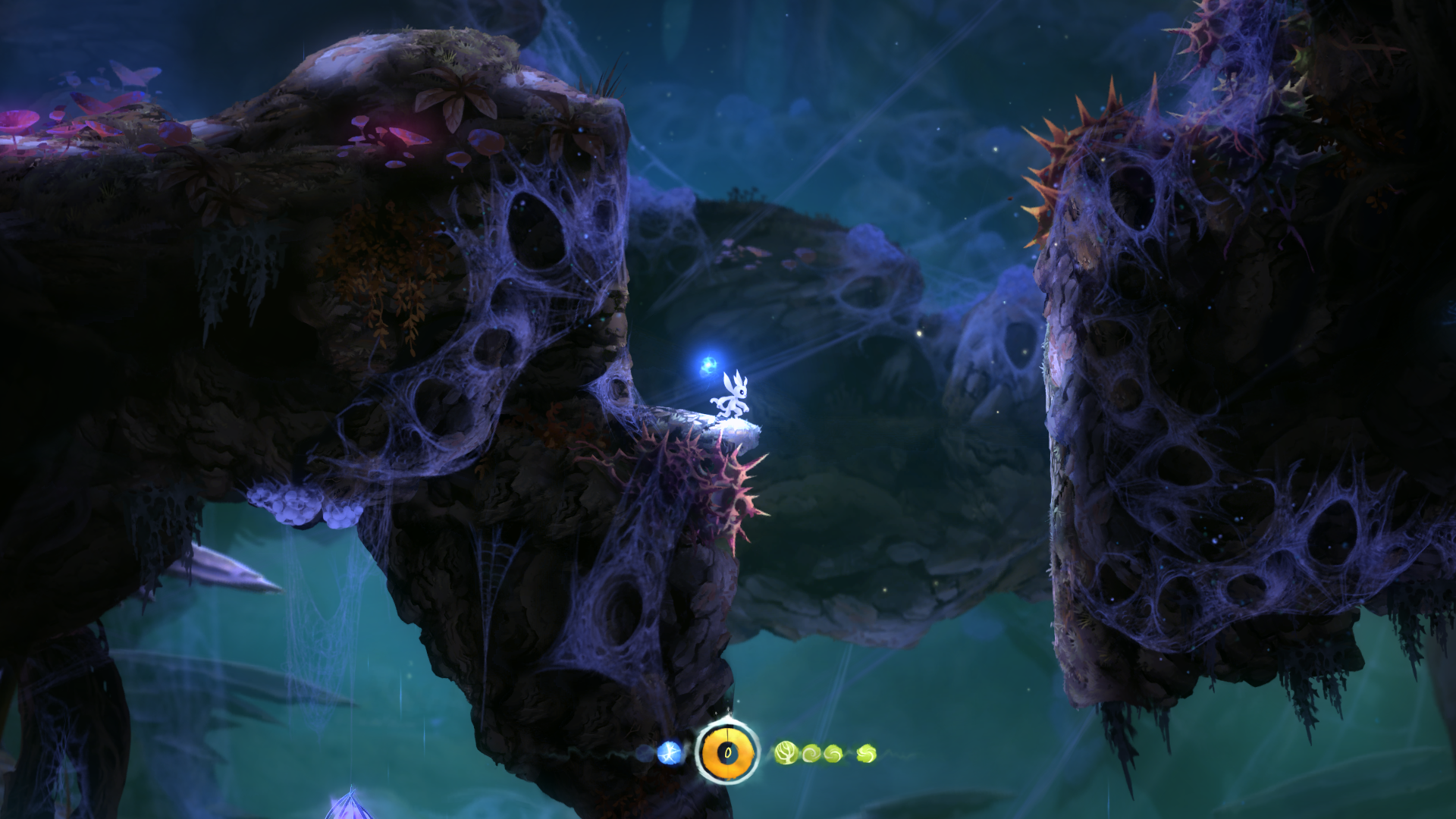 Moving further, I've found this big things covered with spider webs and I thought something dangerous is gonna come out of it.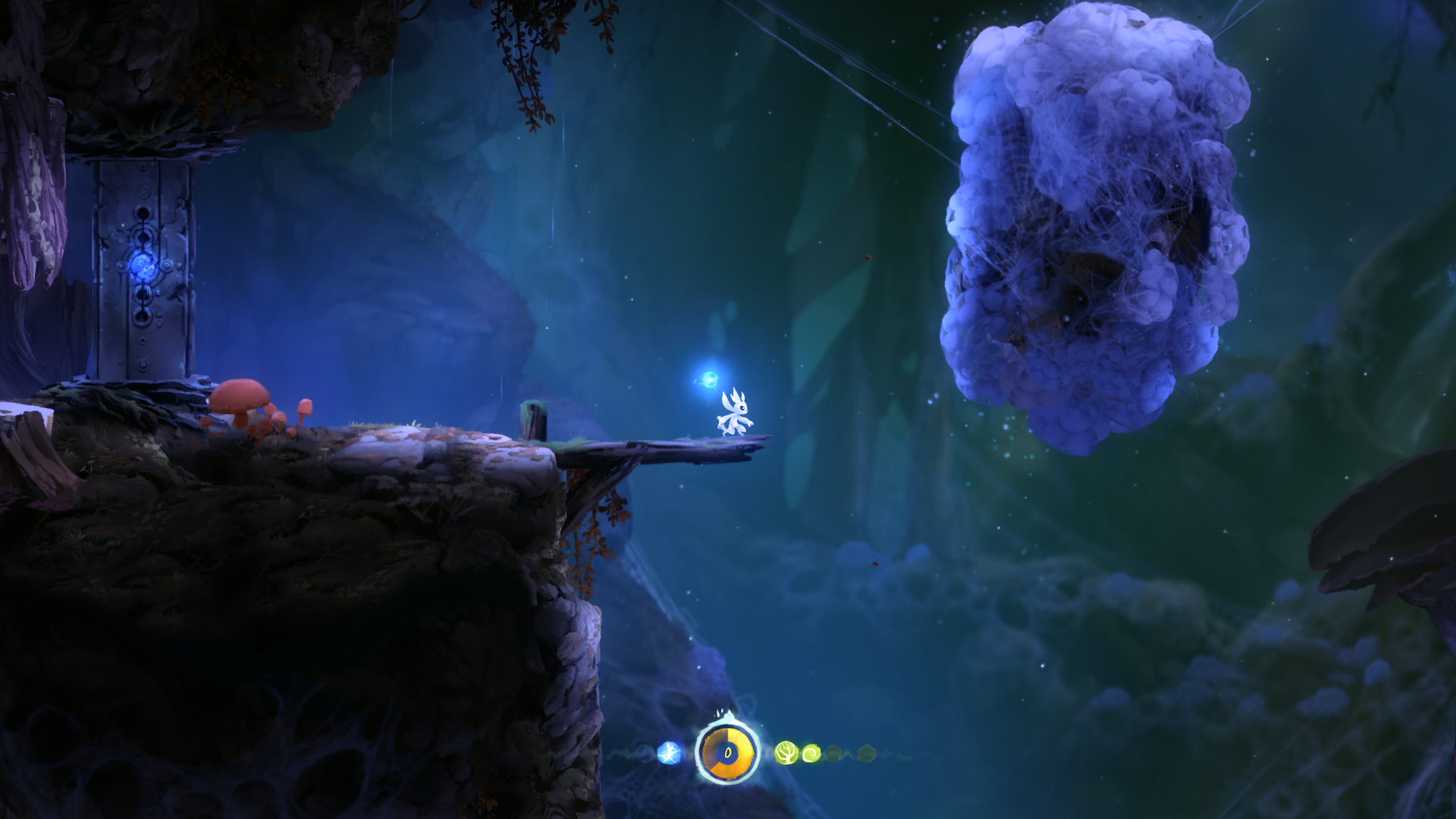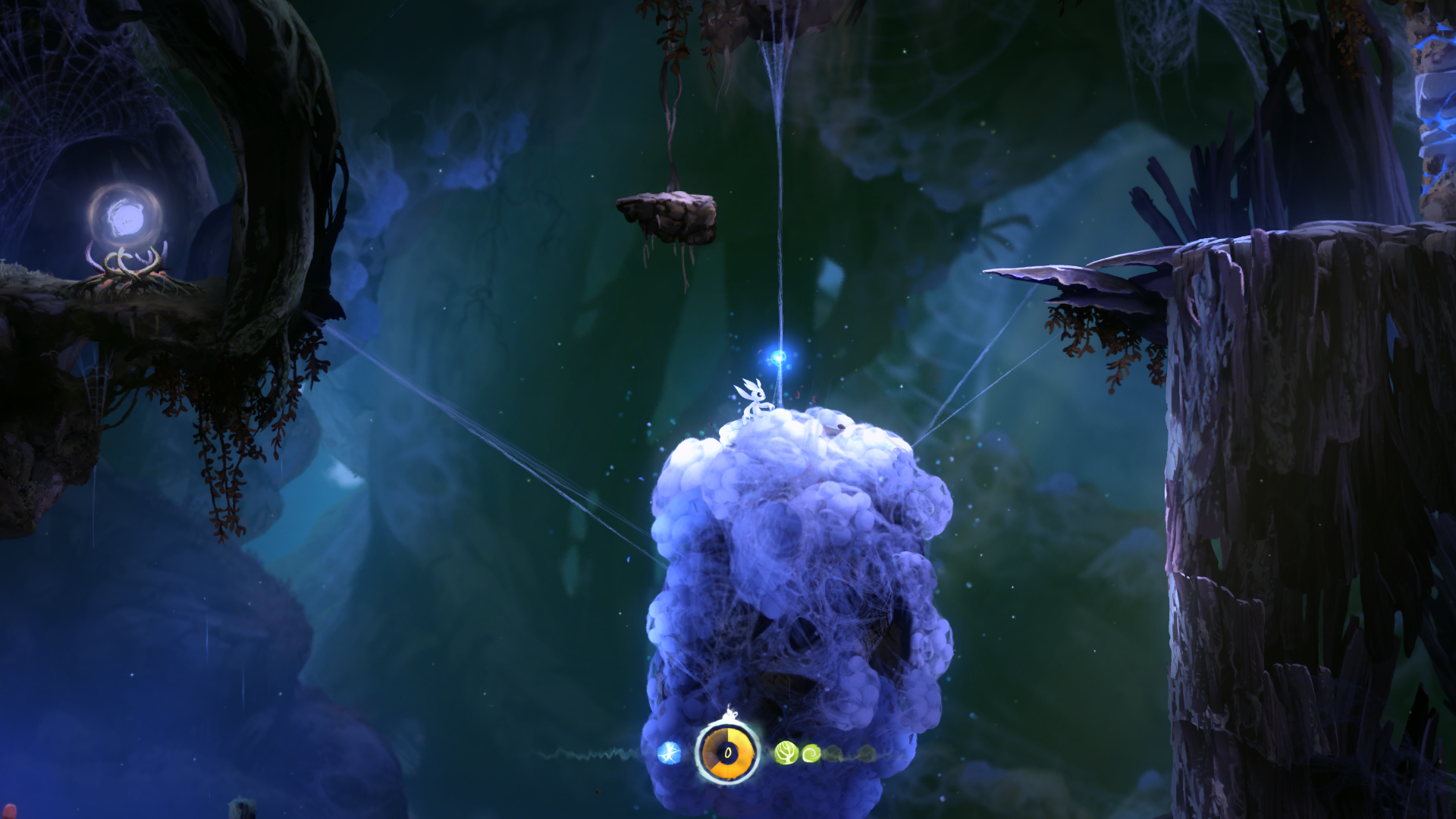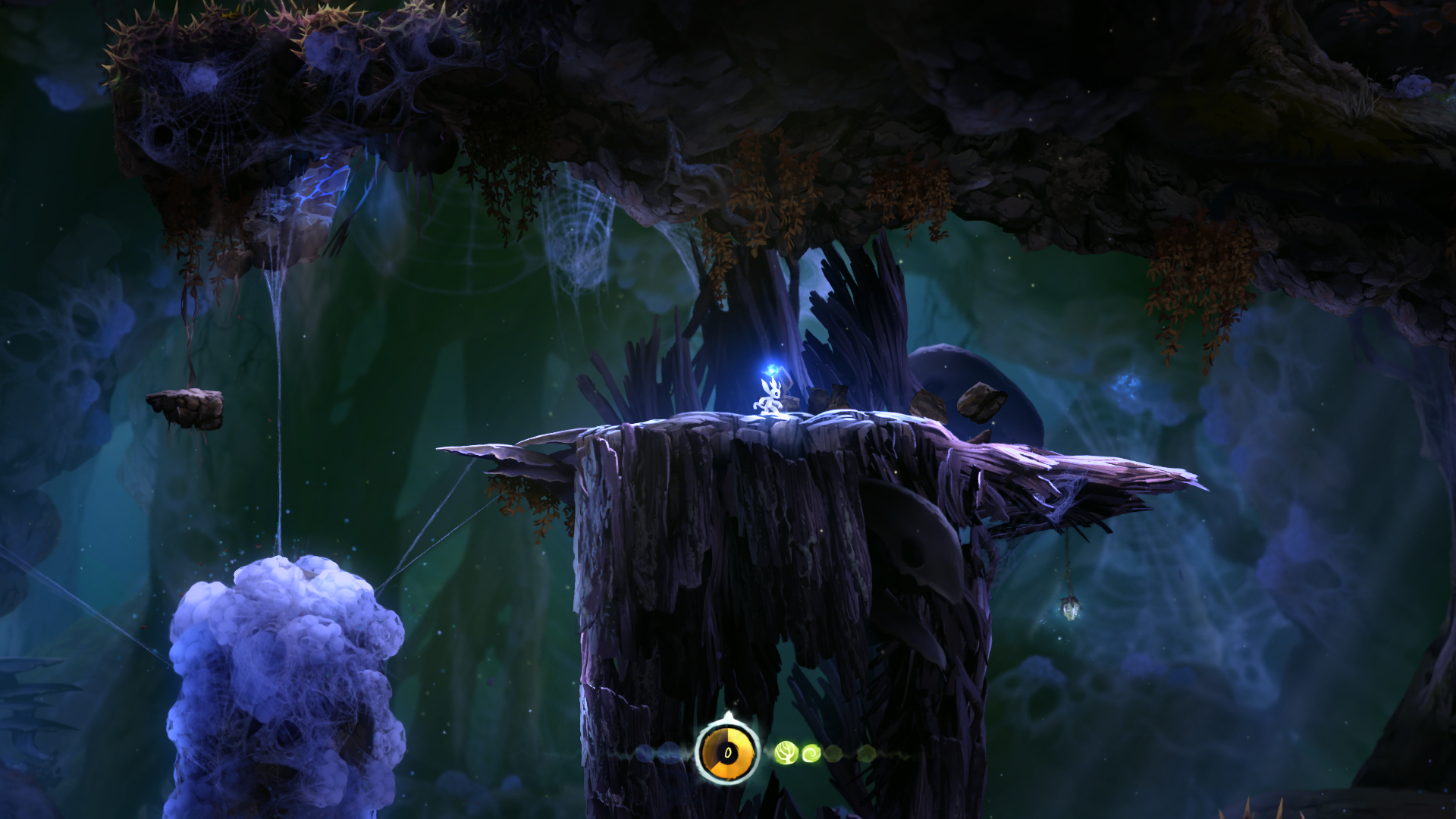 But later I understood that it was for me to use as a support and I used it as a supportive ground while I tried to move forward.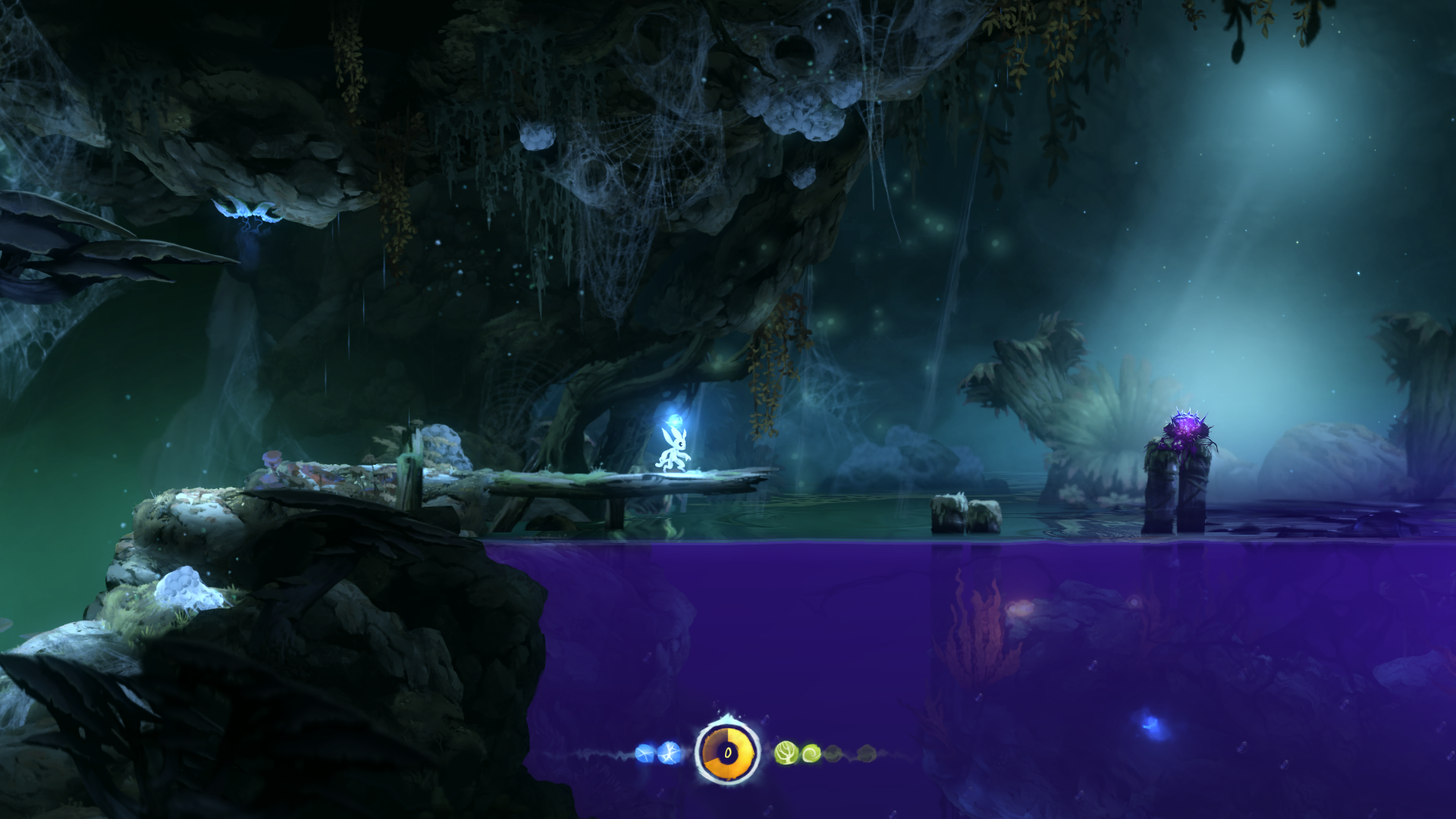 I needed to pass this poisonous river without touching it and I thought I had to go the other way but after not finding an alternative way, I went for it and it was not as hard as it looked to pass.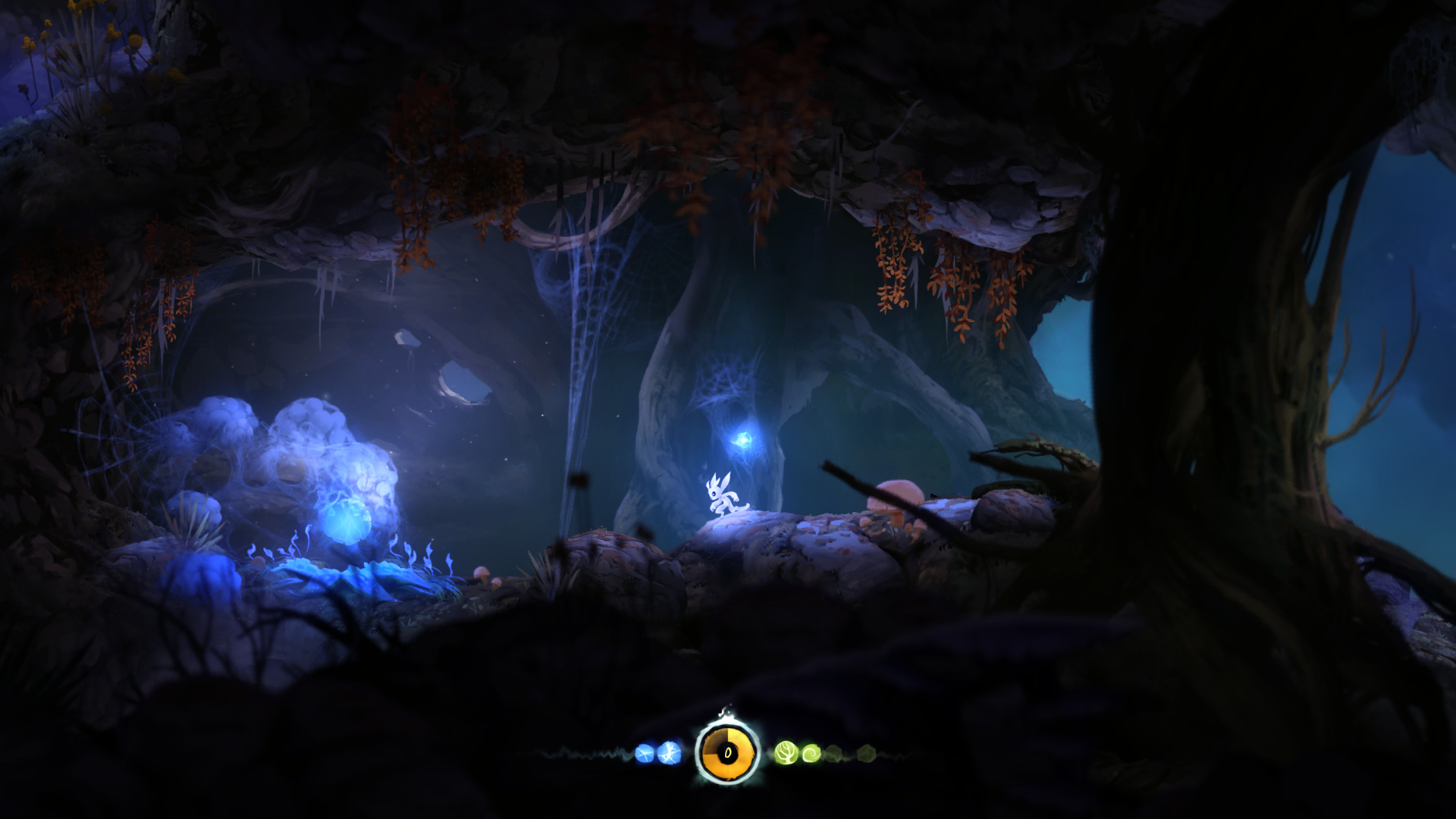 Then I've found an energy cell on the way and now I can collect and use more Energy and I shouldn't forget that I can use energy to create a soul link and save my game anytime and anywhere I want.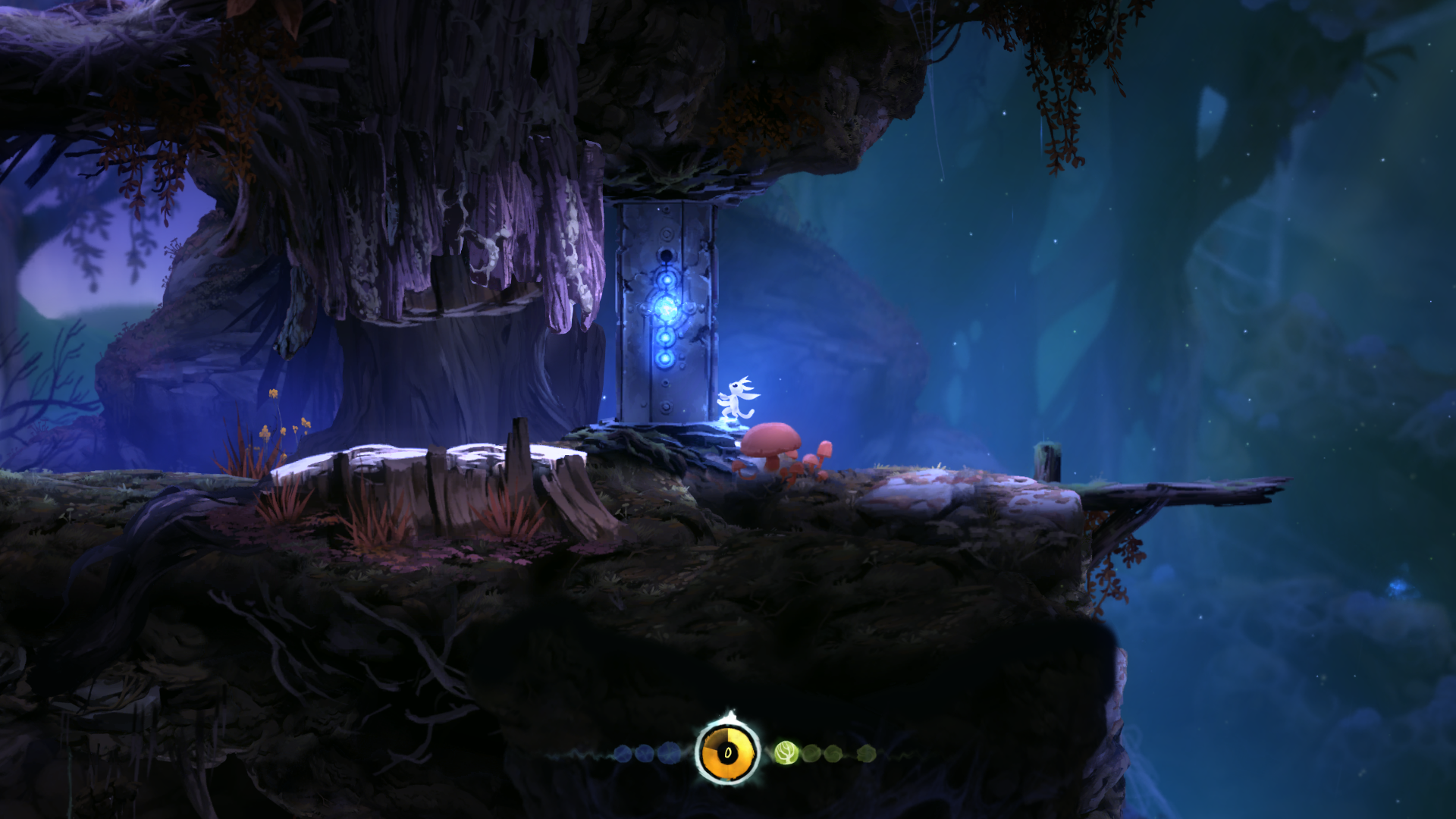 And I've found this energy door that I needed to open but it asks for five energy at once and Ori can carry only 3 energies at once. So it looks I need to find more energy containers first and then I can open this energy door.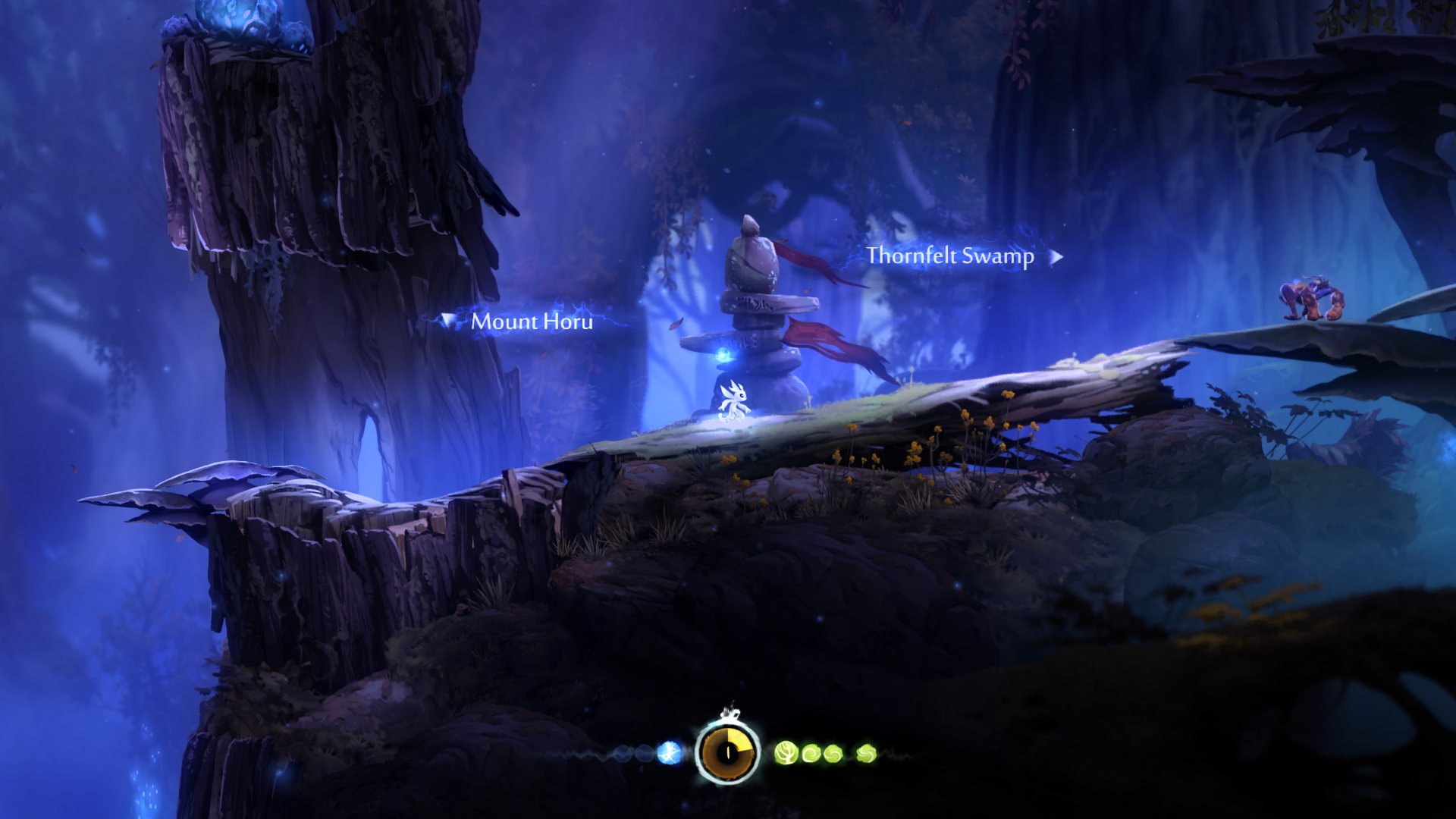 I kept moving forward and found this place that shows path towards Mount Horu (to downwards at the left side) and Thornfelt Swamp to the right side. I kept moving to the right side towards Thornfelt Swamp.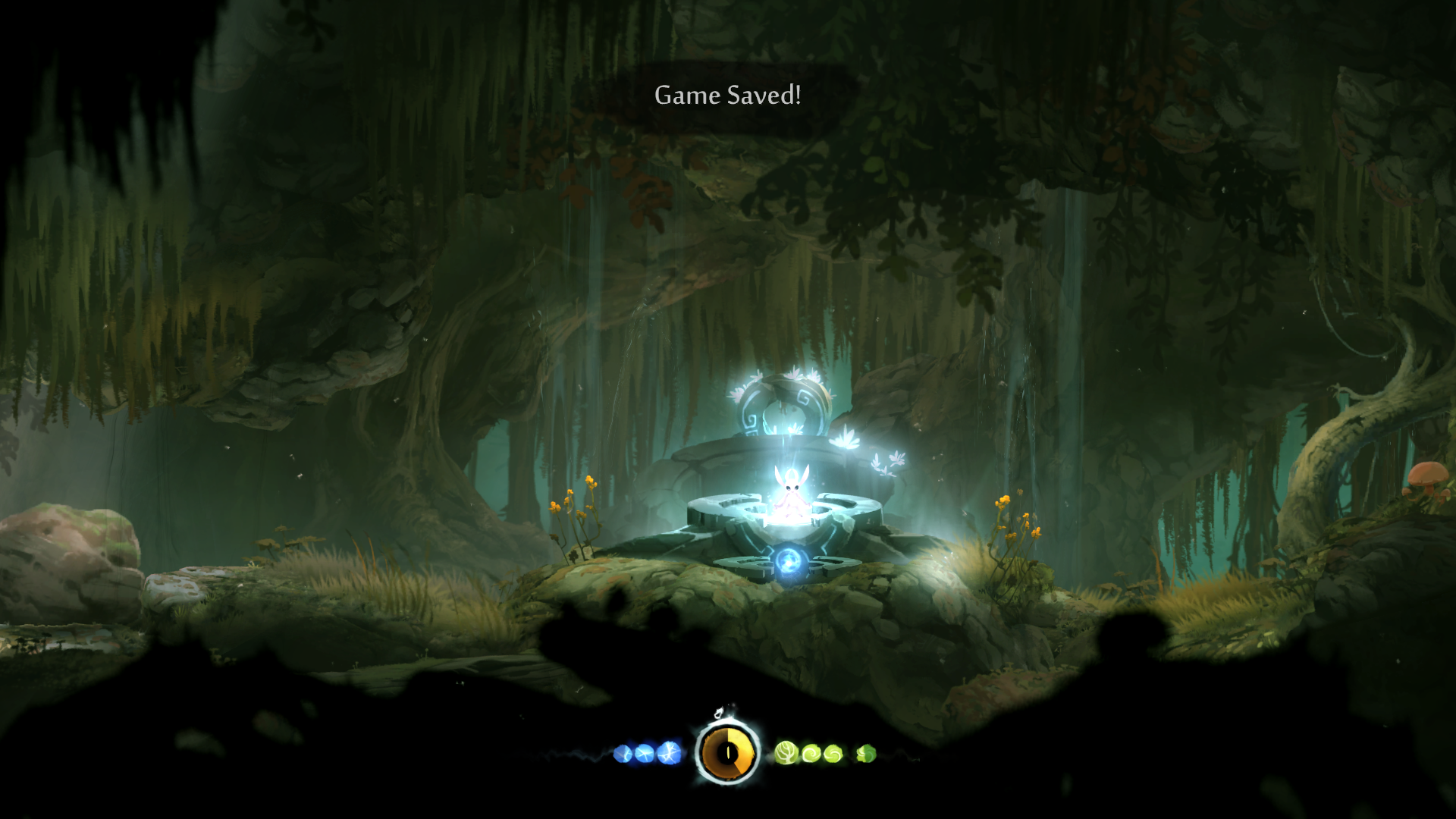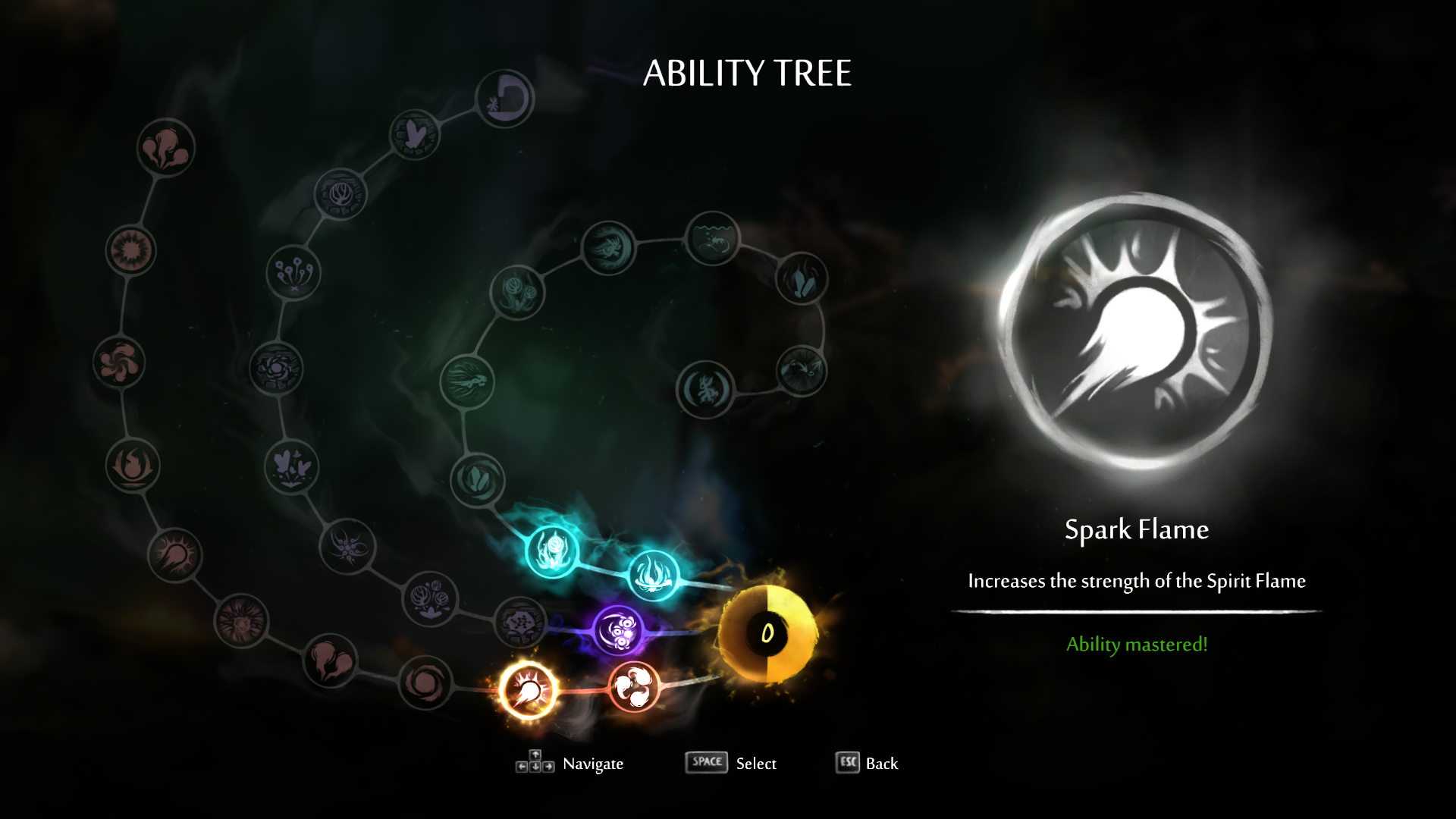 At this time, I saved the game so I don't need to play from long back if anything goes sideways and then I used my ability points and mastered new abilities.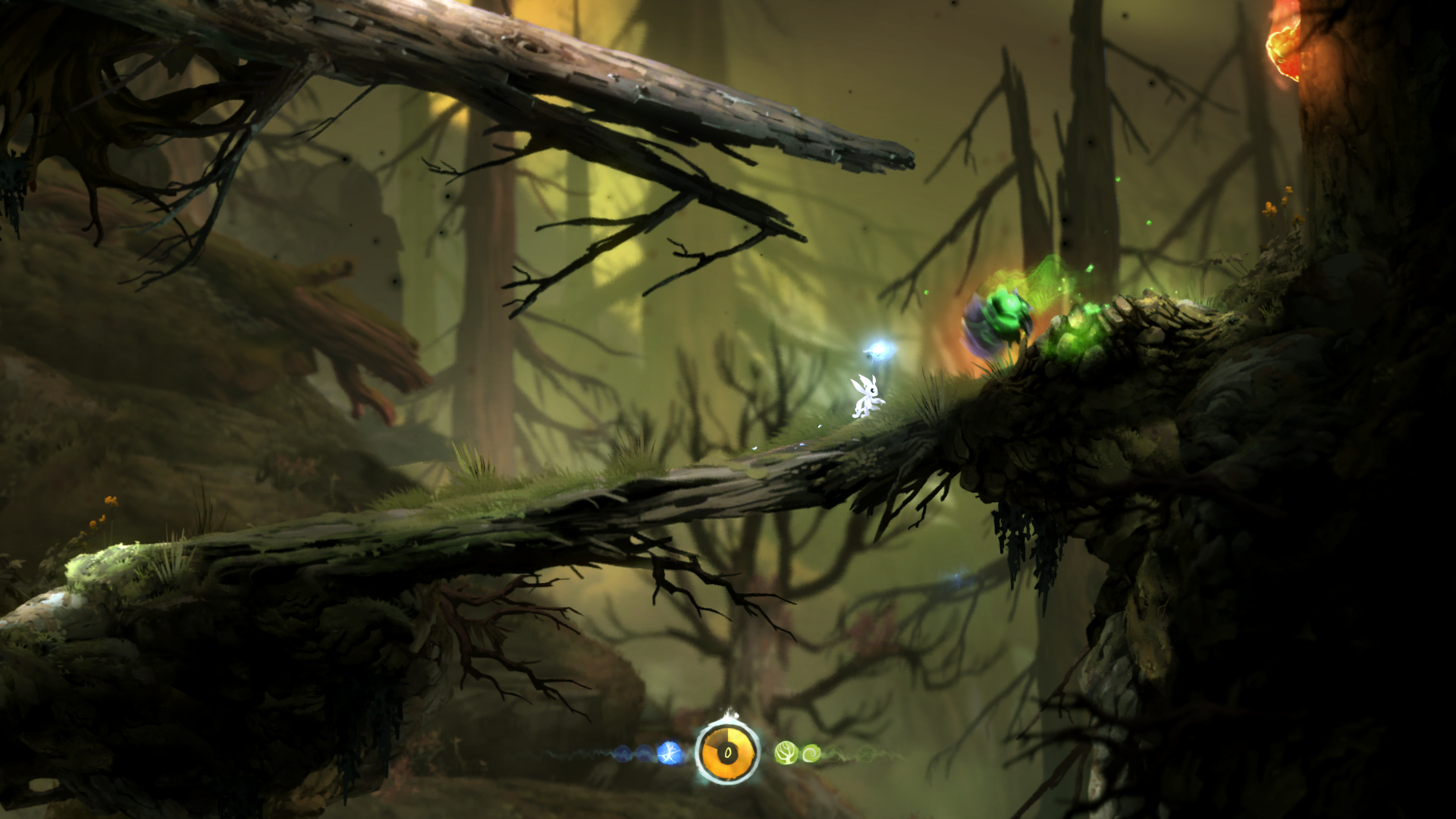 Now I've found this new creature that starts rolling towards me as soon as it sees me and it explodes when it hits something. It was hard to pass this creature and move forward.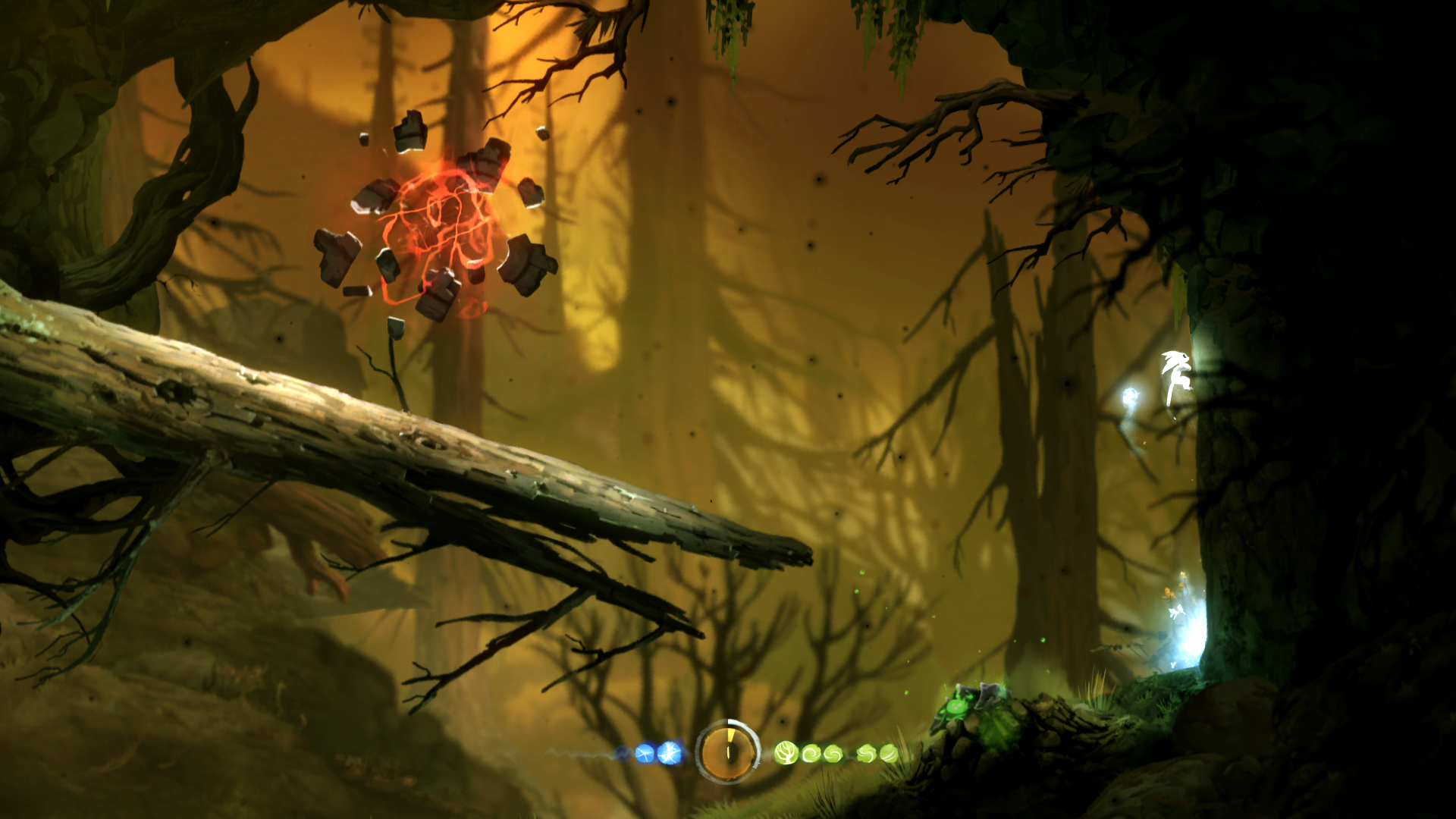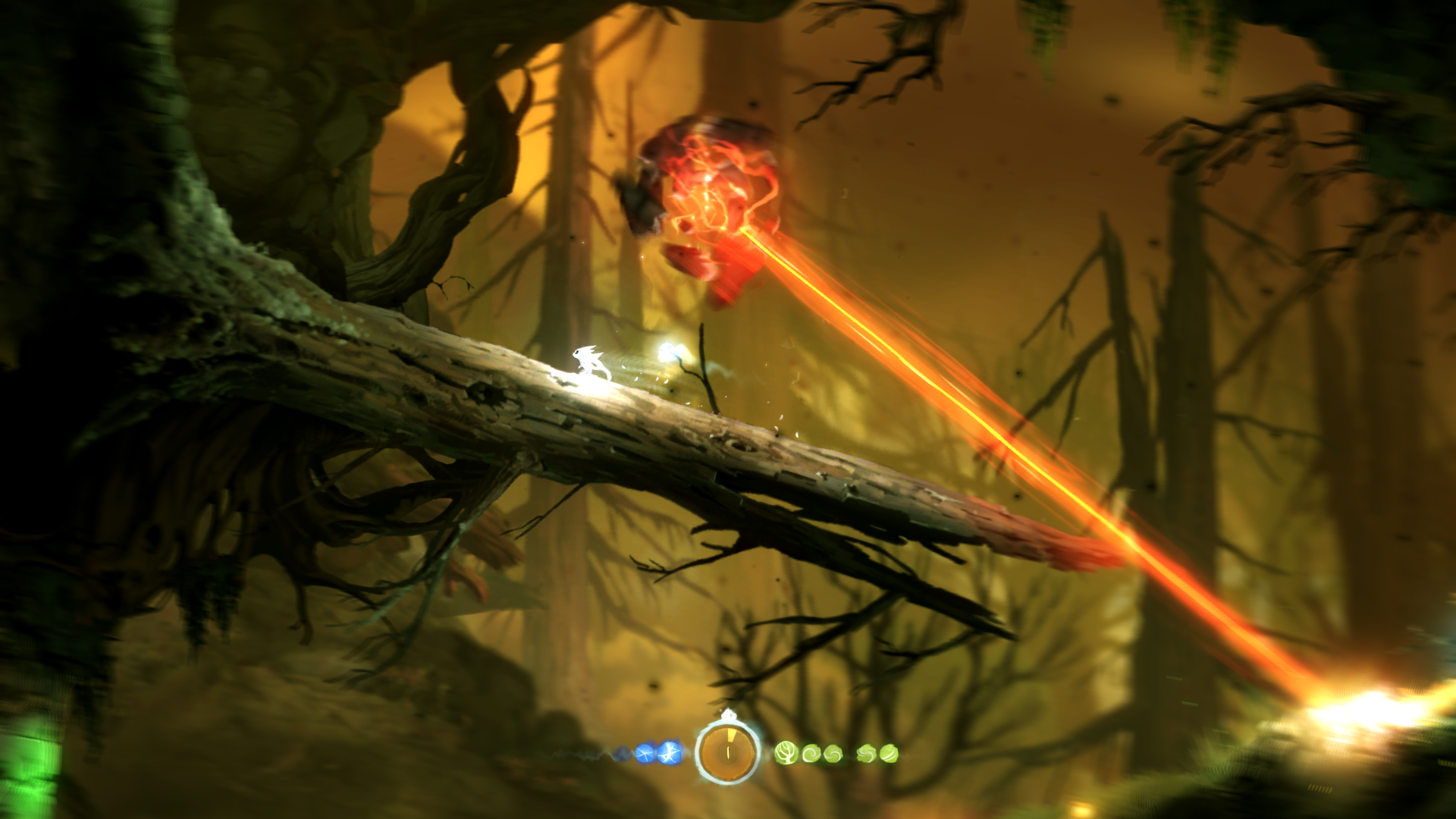 And then I've found this thing that looks like a piece of energy covered by some pieces of rocks and keeps shooting me something like sun rays. If this ray touches me then I'm done for. It kept killing me and I kept moving forward and at last I could move forward.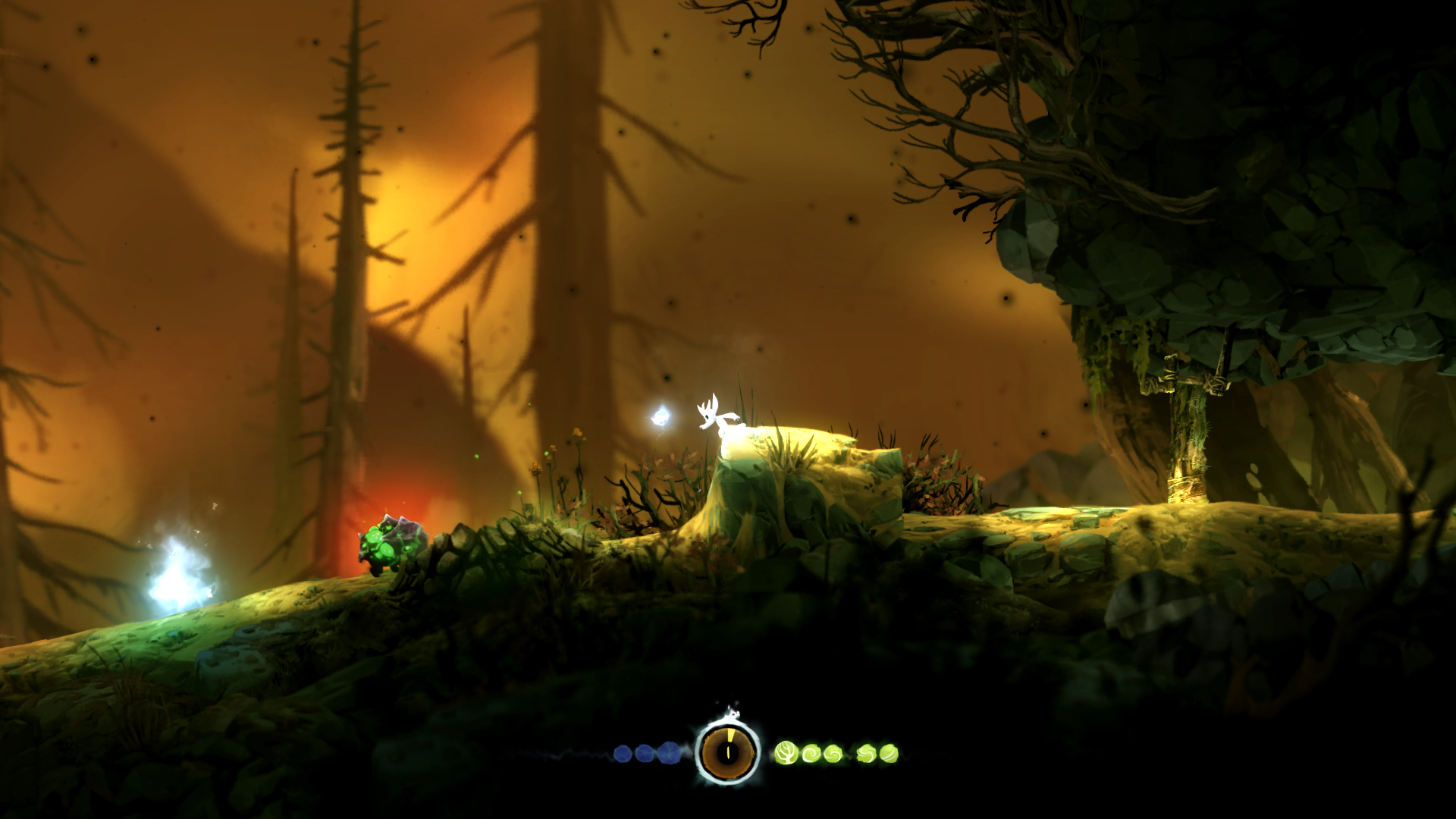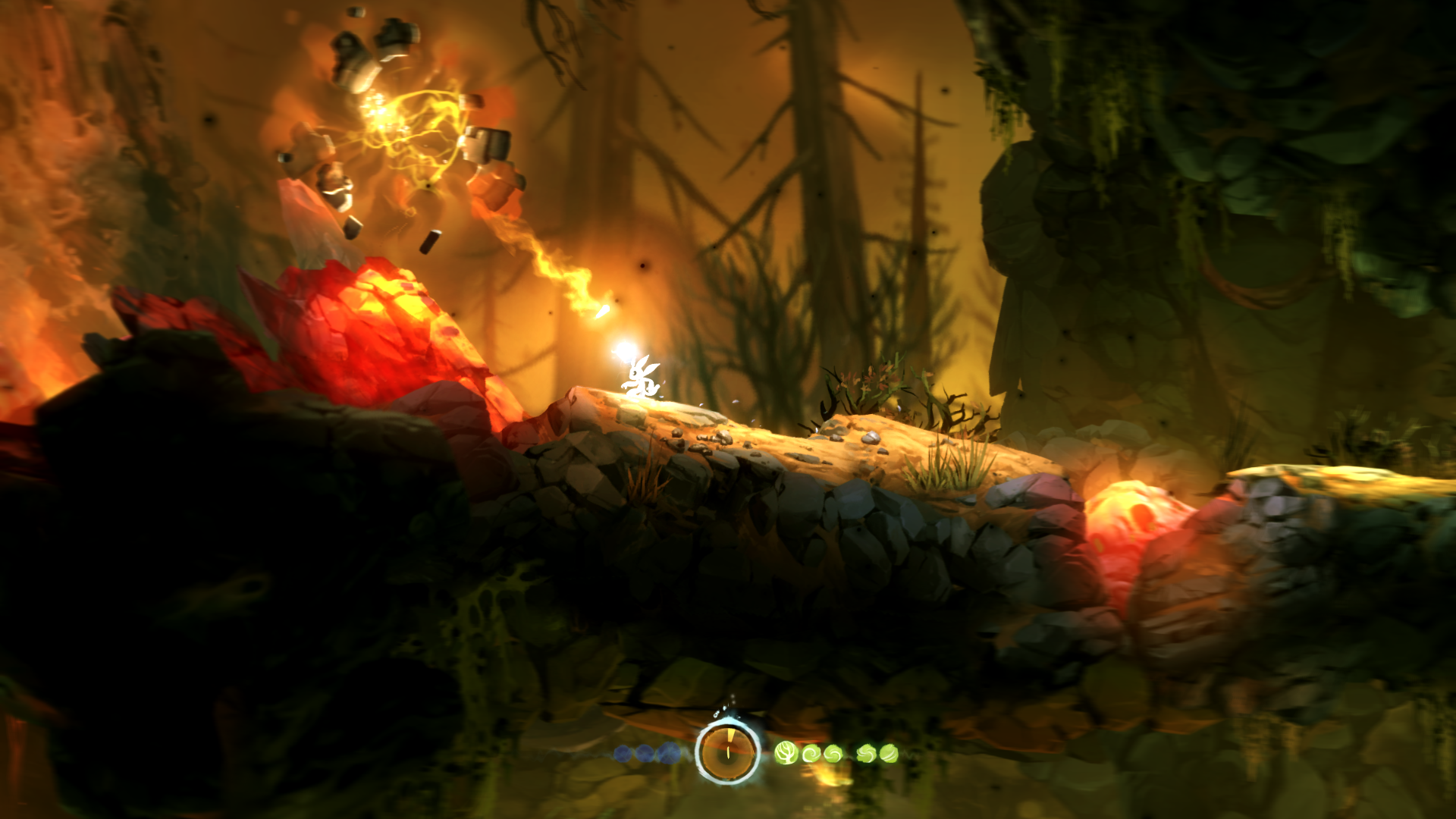 And I've found another same thing and this looked like the end of this world which I can't pass no matter what happens. That thing keeps shooting me and if I can dodge the ray and I try to move forward to the left side, I dies anyway touching that hot lava or I don't know what that is for sure.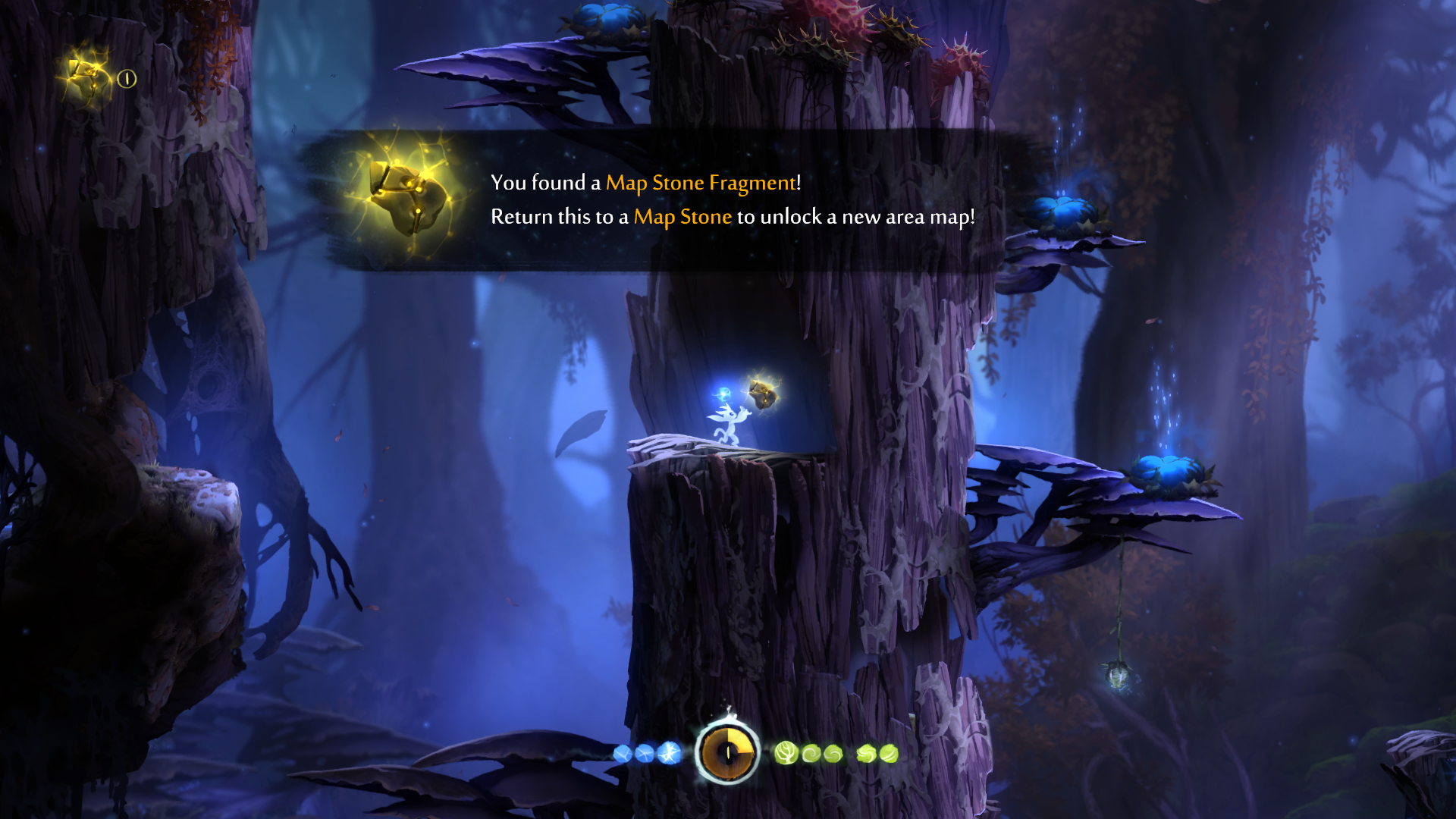 So I started running backwards and I've found this Map Stone Fragment.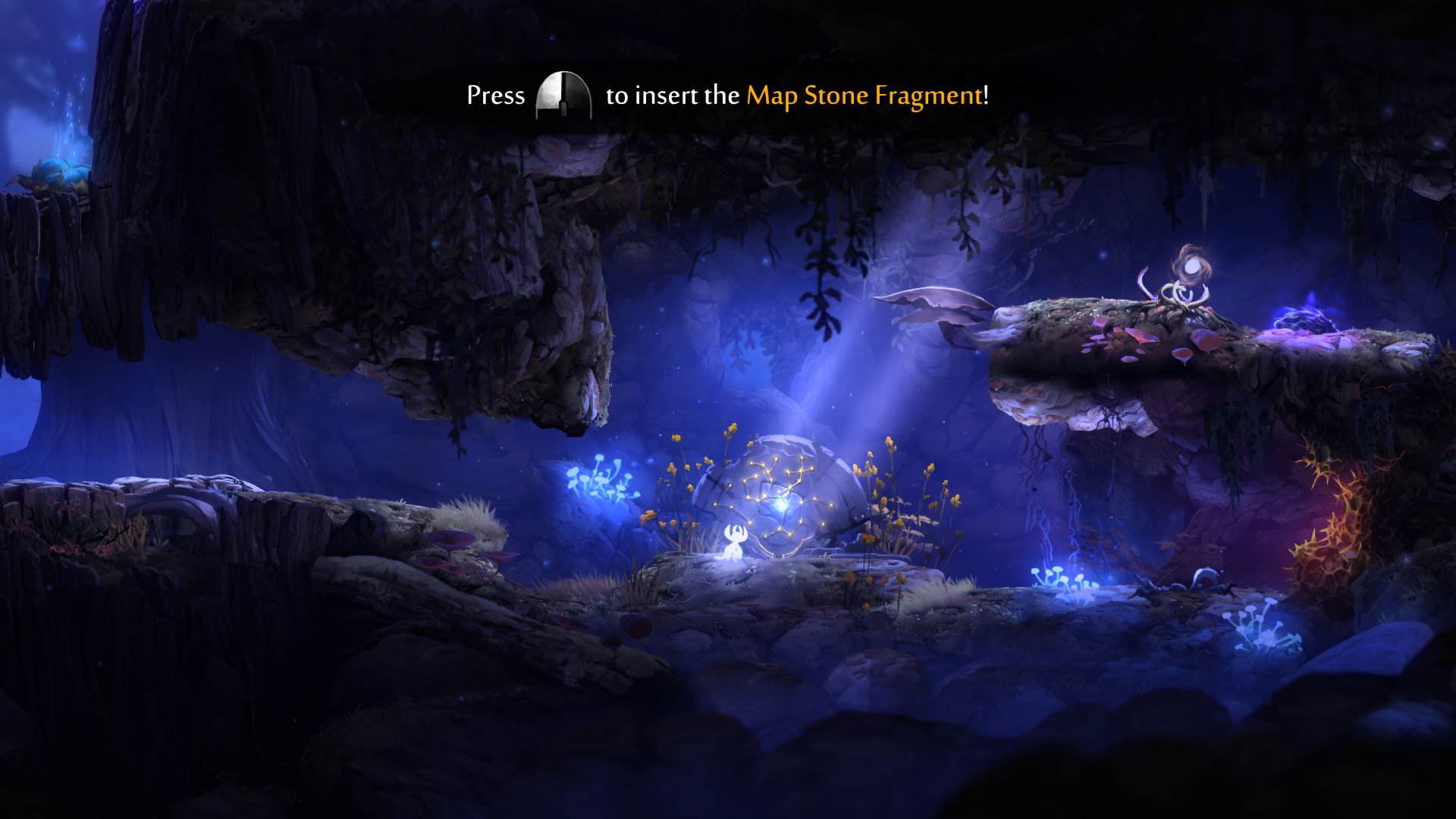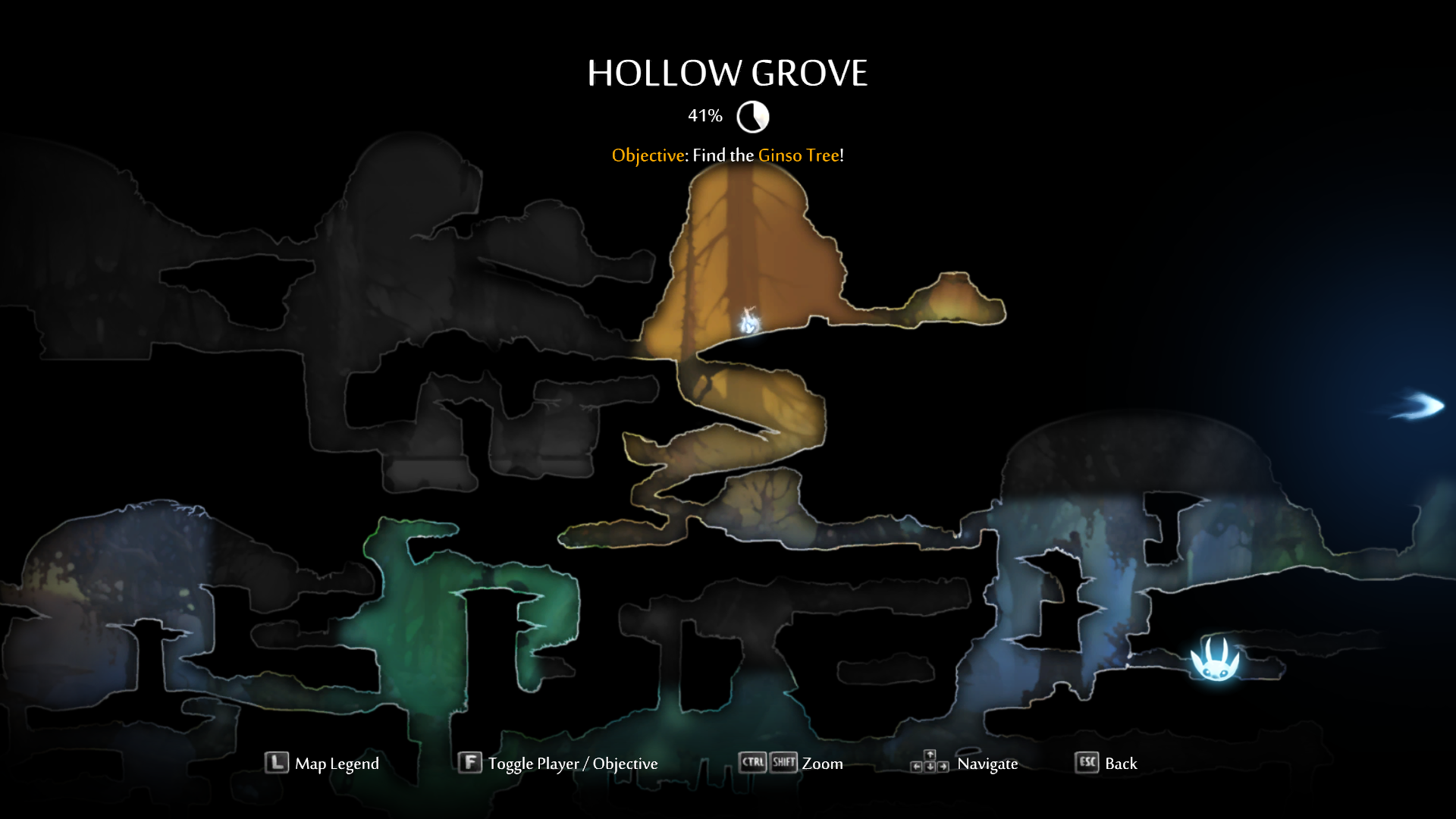 And after inserting the map stone fragment inside the map stone, the map got expanded.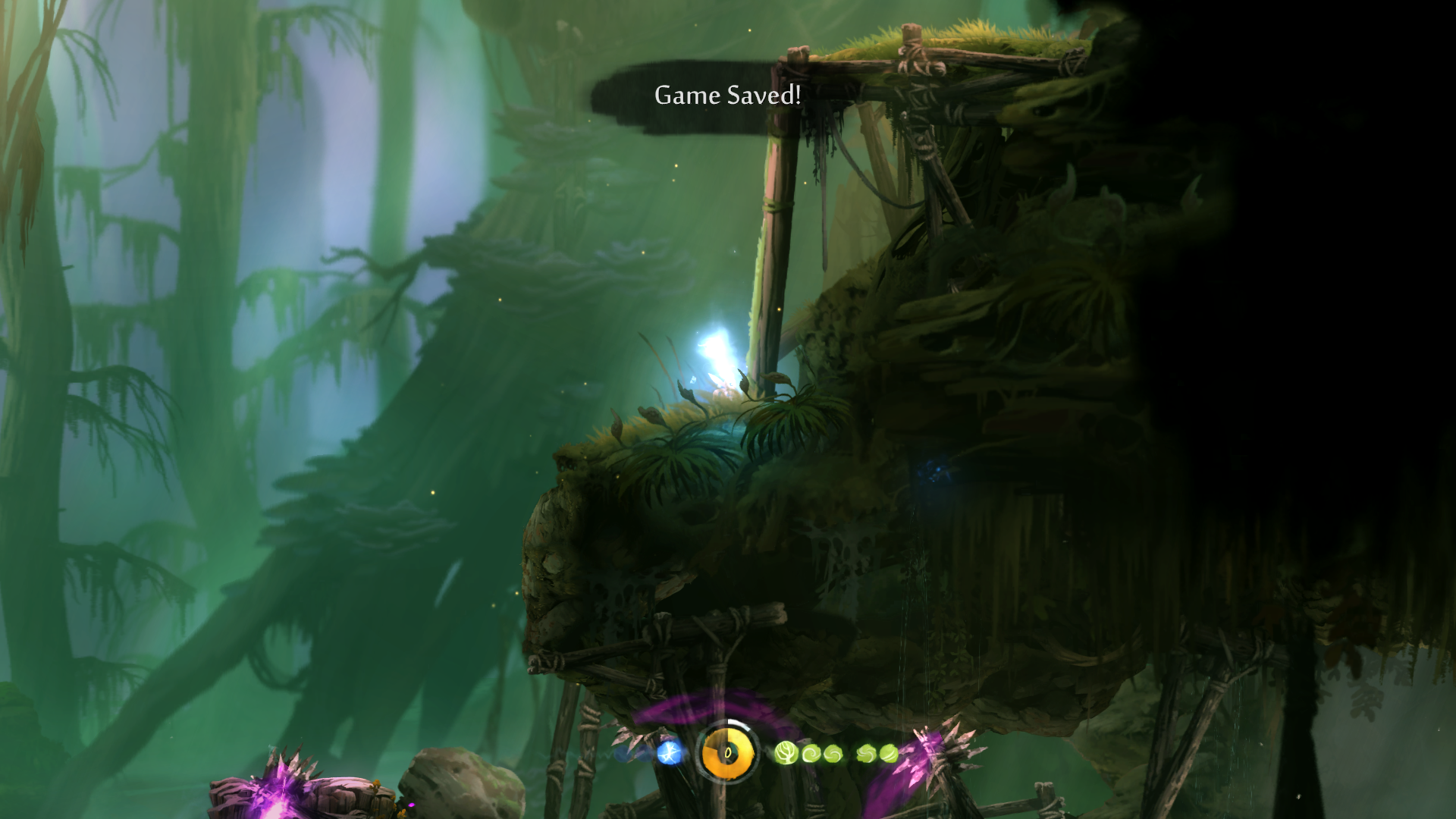 With so much hardship, I went to this place and I almost ran throughout the whole map cause e I though maybe I can't climb upto that place.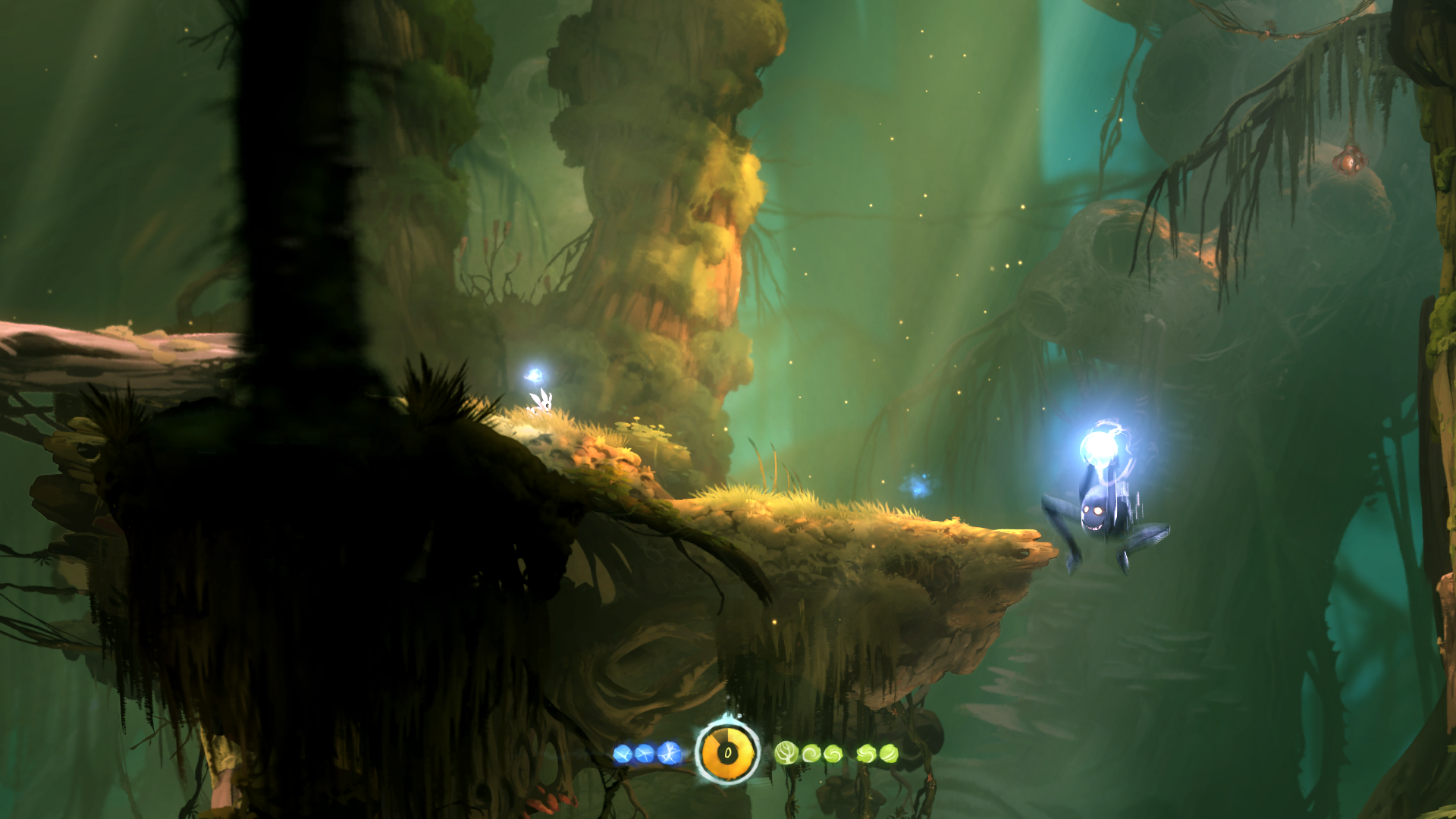 While Ori bought light and hope to the forest, a creature named Gumon from the Forlorn Ruins stole water vein. Now my new objective says to regain the water vein because without the water vein, the Ginso Tree is closed shut.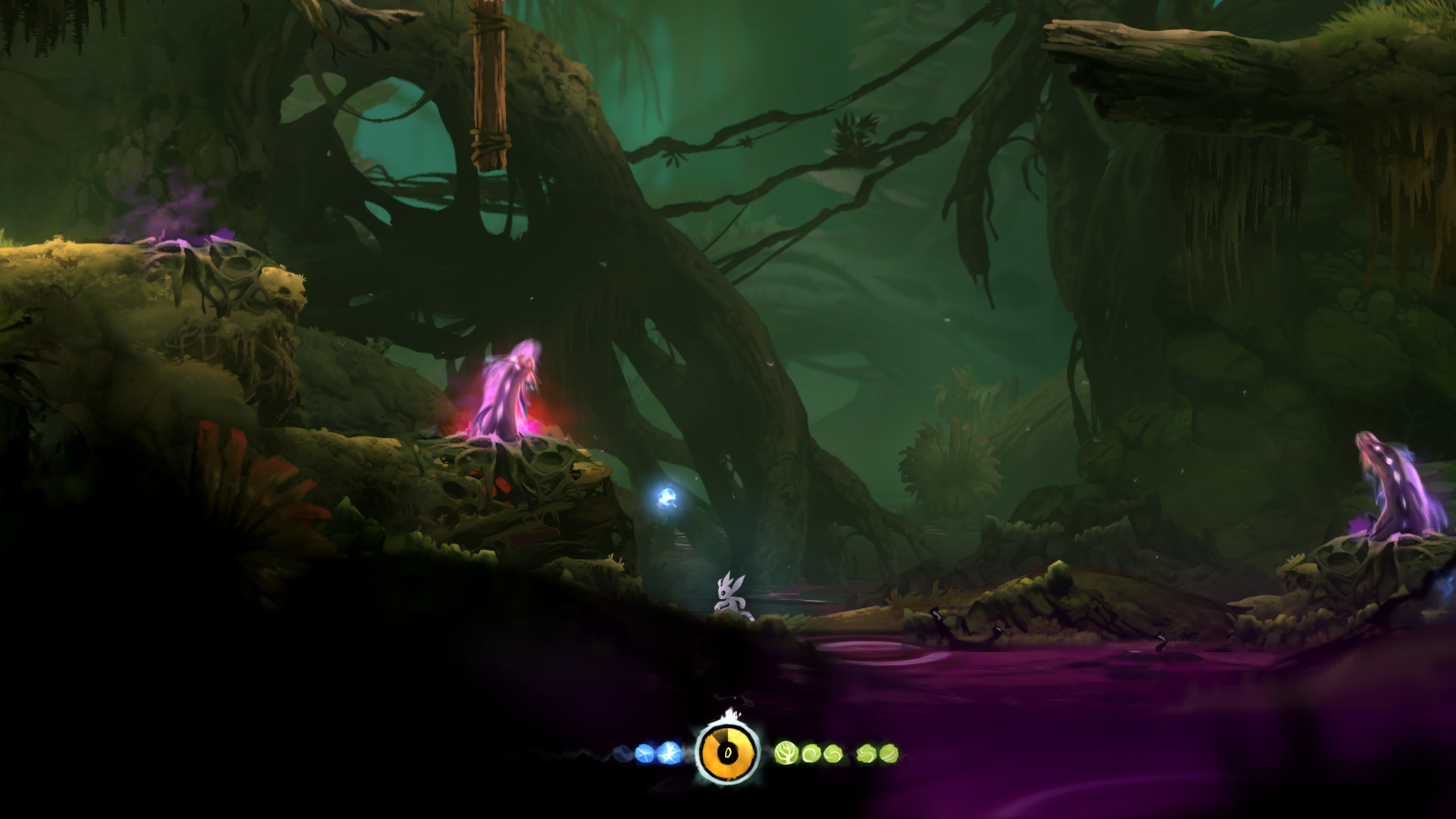 Now my new journey starts to follow the creature to regain the water vein and to doing so, I met new dangerous creatures that were attacking me.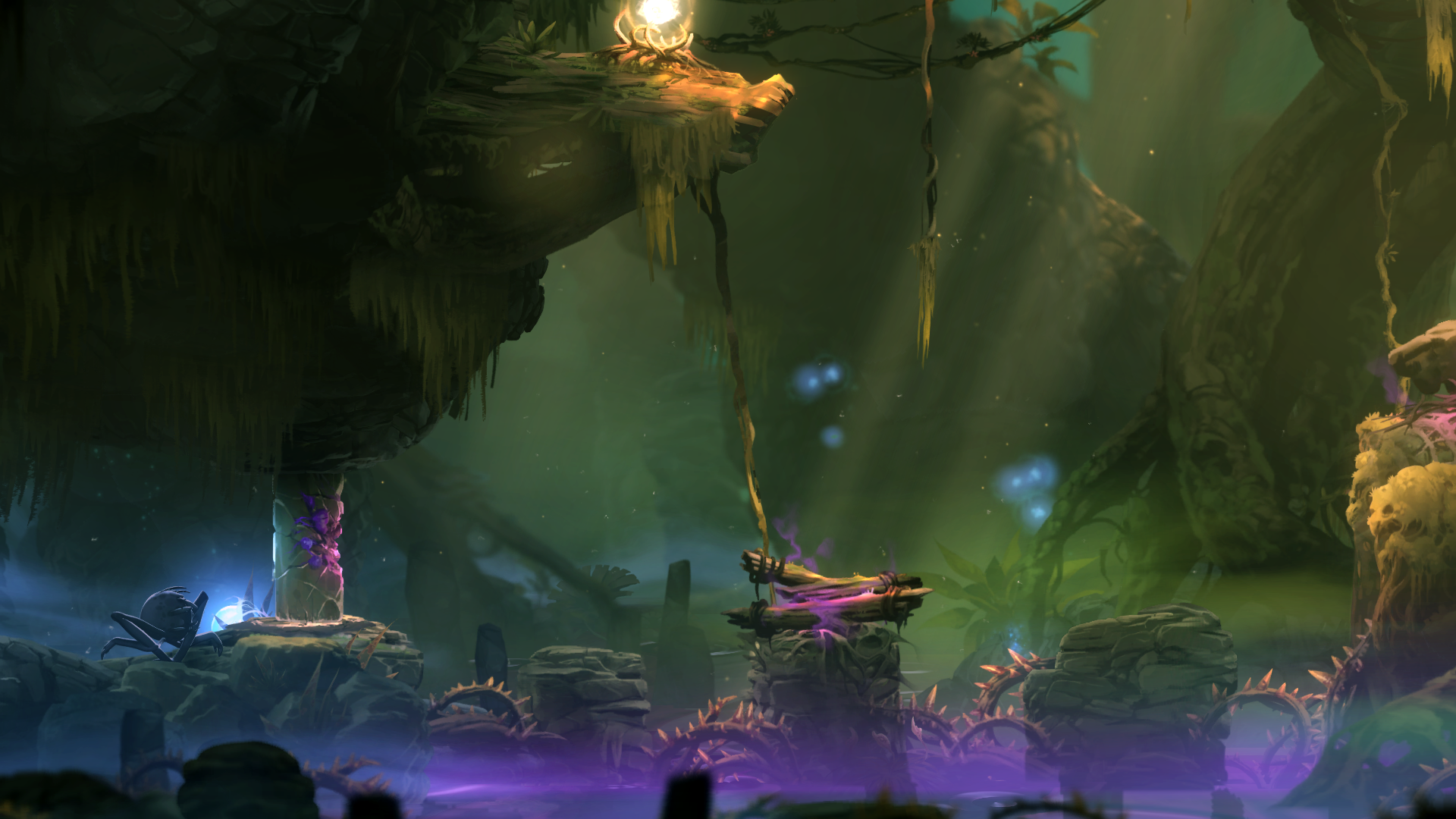 And I had to implement those attacks to open my ways forwards. The explosives that comes out of those creatures helped me find my path and also broke that stone gate for me. And Hollow Grove ends here as a new Chapter starts right after this moment and I stopped the long play as well.
So, It's all that I wish to talk about today. I'll come talk about another very soon and Spirit Caverns is next.
Thanks for reading. If you like my post, please follow, comment and upvote me.
All the in-game screenshots are taken by me.
---
---