Me Linh Coffee Garden-Coffee shop with the best view in Da Lat City
Hello, Cinnamon Cup Coffee!
Today I continue to introduce to you a coffee shop in Da Lat city, which is Me Linh Coffee Garden. The bar address is located in Group 20, Hamlet 4, Ta Nung Commune, Da Lat City, Lam Dong. Because this place is located on the outskirts of the city, you can enjoy the cool and fresh atmosphere, fewer cars, houses or cages like the places in the city center when you come here. From the city center, it takes you almost 1 hour to ride a motorbike with a distance of nearly 20km, because this road is a quiet winding pass so you have to drive very carefully. On this street, there are many famous places that you can also visit and have fun such as Cam Ly waterfall, Hoa Van Thanh Village tourist area, Dalat Fairytale Land amusement park, Dalat Highlands Ecotourism Park...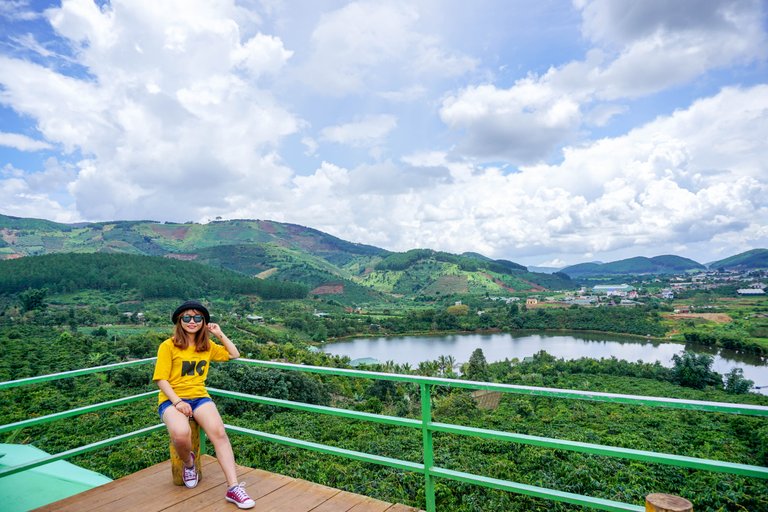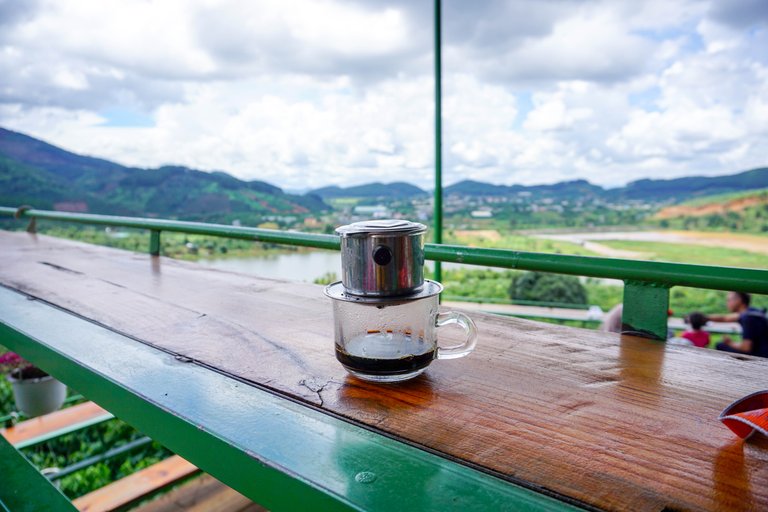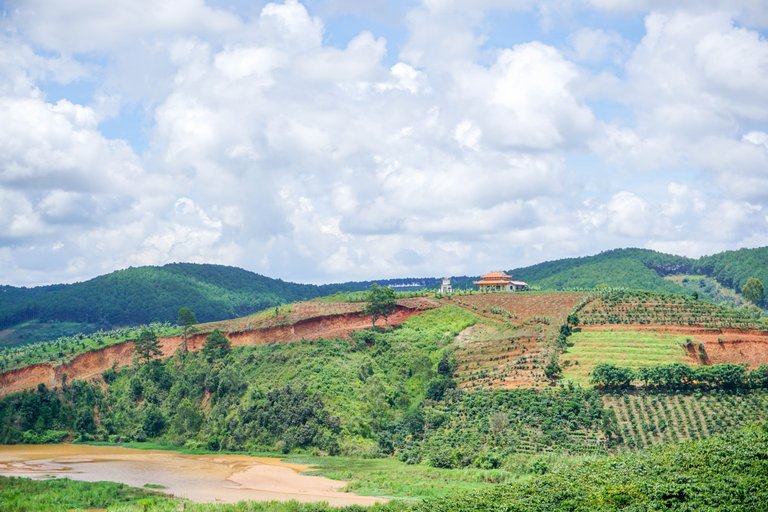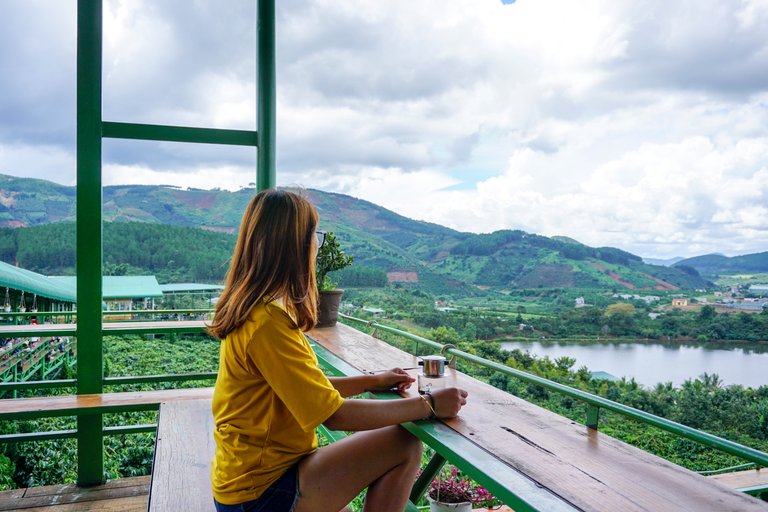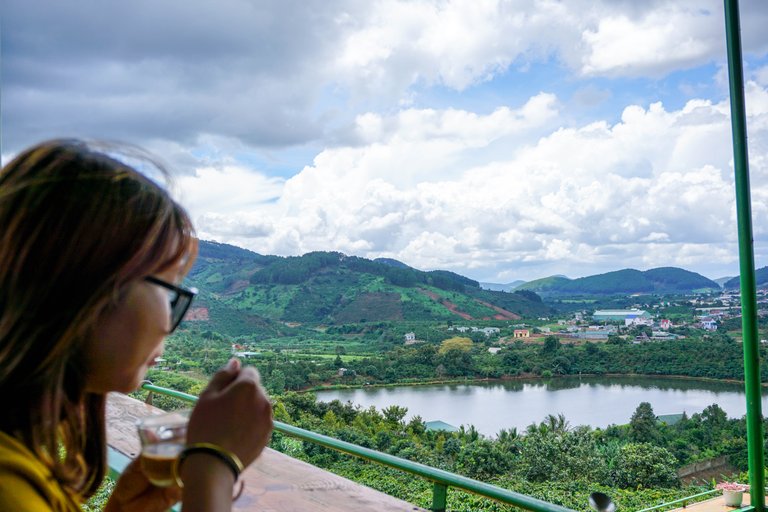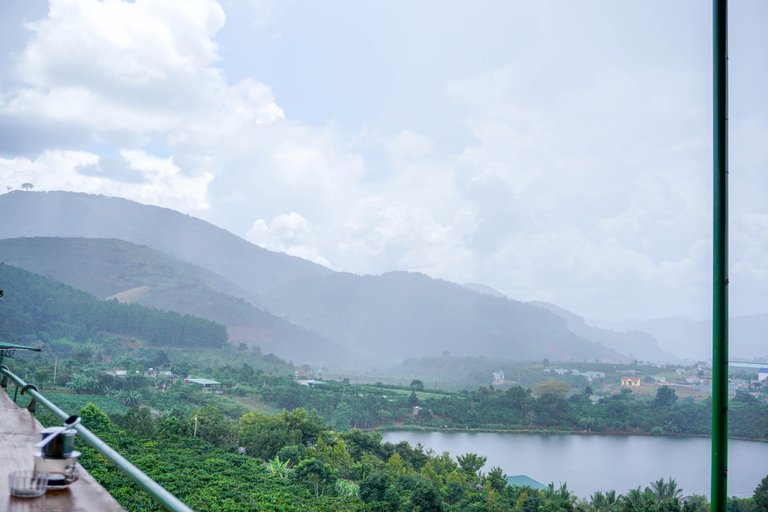 Me Linh Coffee Garden is a large campus on the hillside, surrounded by a coffee garden, which is planted and harvested to create products for tourists. In front of you will be a picture of a hill covered with green canvas, below there is a large lake, serving to irrigate coffee here. This place includes the model: coffee, check-in, display products, souvenir stalls, and especially below is the farm with the model of raising ferrets to produce specialties that only in the high land is Chon coffee. There is also a food service with specialties such as Com Lam and grilled chicken and even a costume rental service so you can take the best photos. And when you come to Me Linh Coffee Garden, you will experience all the services here with the most attentive service.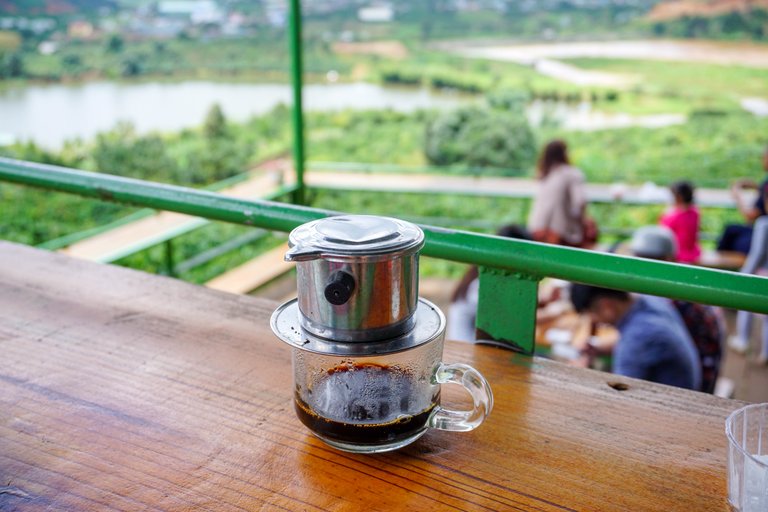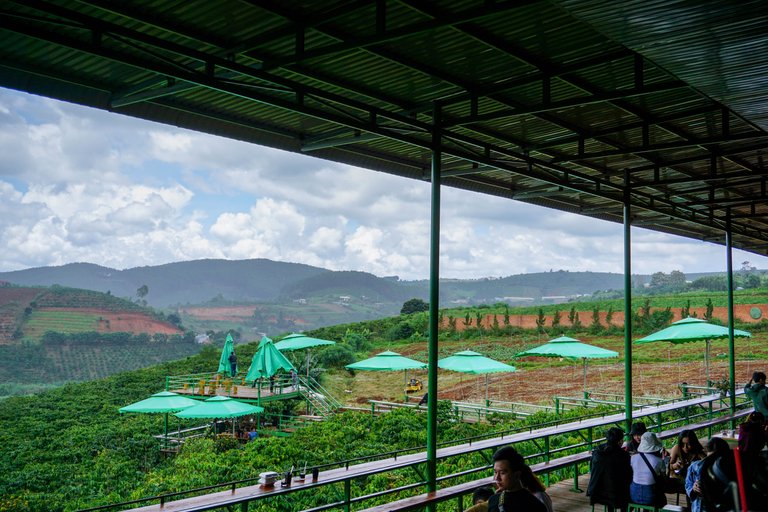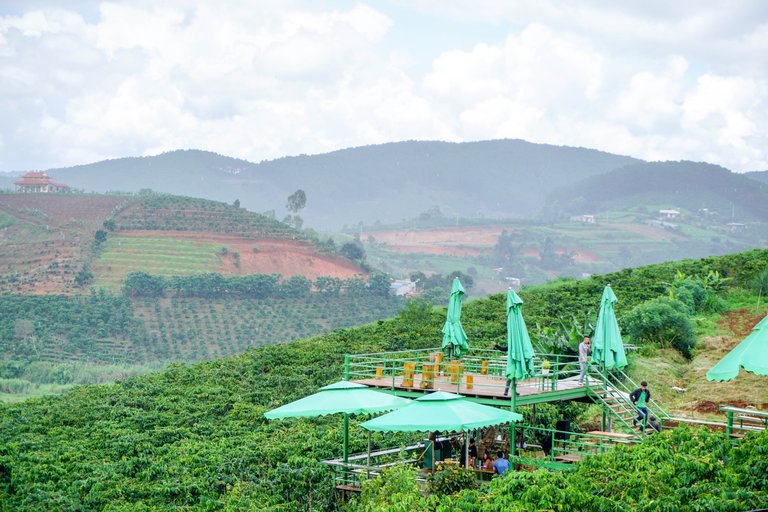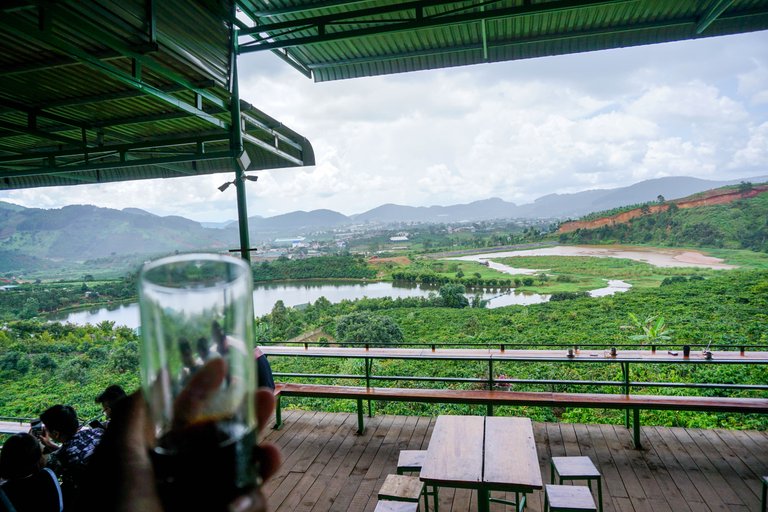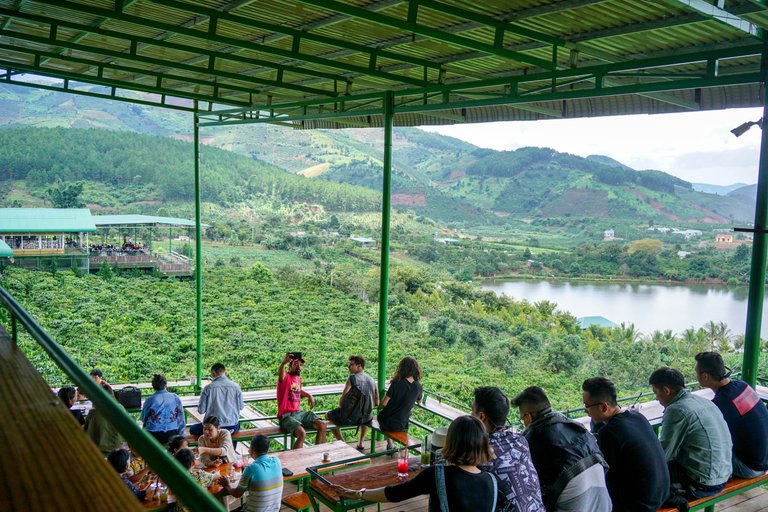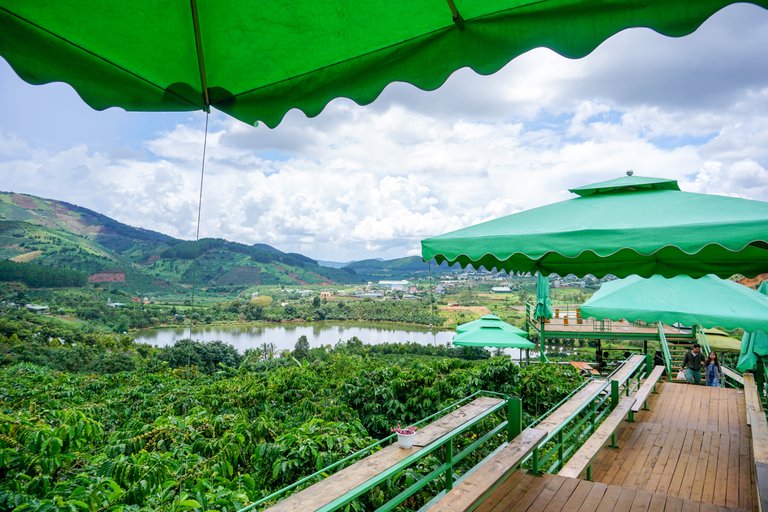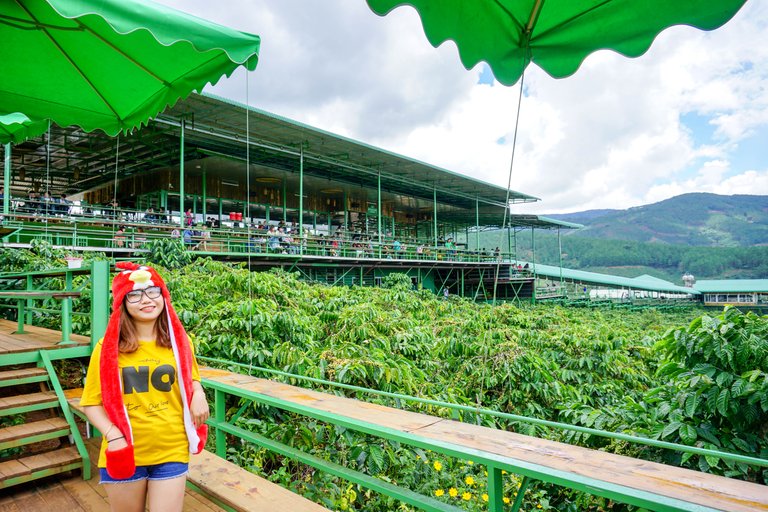 With open space, visitors will enjoy flowers with nature, and this place is always crowded, but you don't have to worry about the seating problem, because the inside of the bar is very large, there is also outdoor space. Me Linh Coffee Garden sometimes has an acoustic singing event, creating a feeling of pleasure and immersing in nature. Me Linh Coffee Garden is one of the most famous coffee shops when you come to Da Lat city, it attracts quite a lot of visitors, not only young people like us but also older people, and foreign visitors. They come here to enjoy specialties, enjoy the view of the mountains and hills together, and especially you will see the sudden rain, the heavy rains come and go quickly.
Let's enjoy the green space with me look at the mountains, hills, and lakes, and enjoy a delicious coffee at Me Linh Coffee Garden.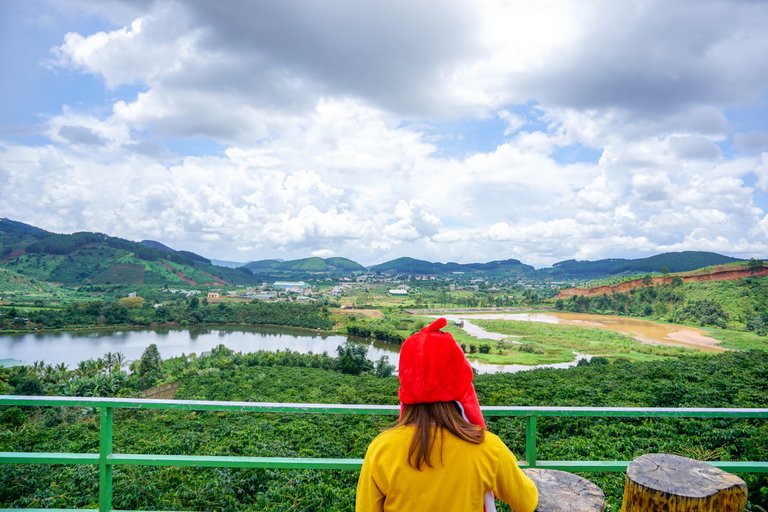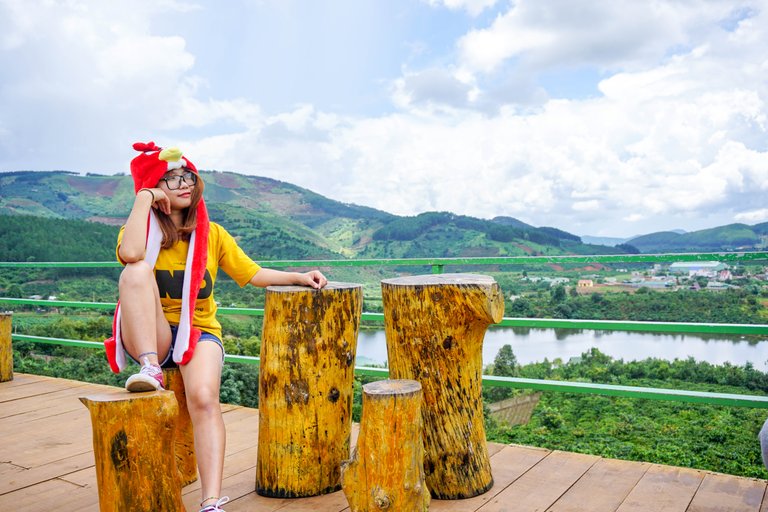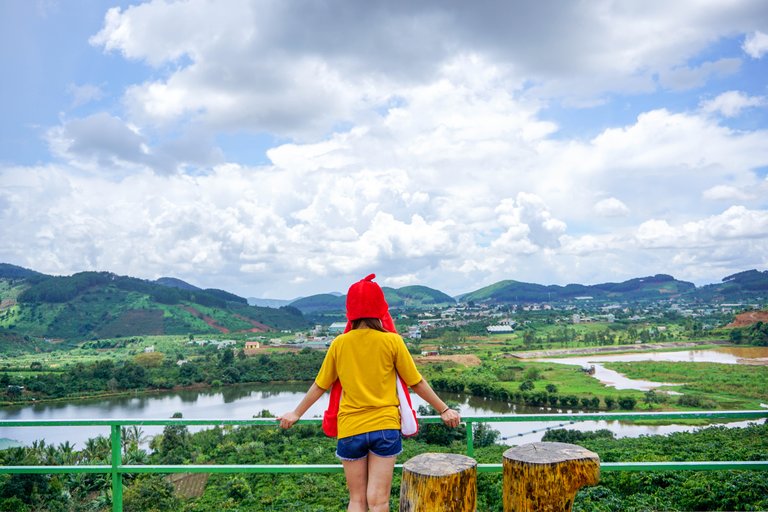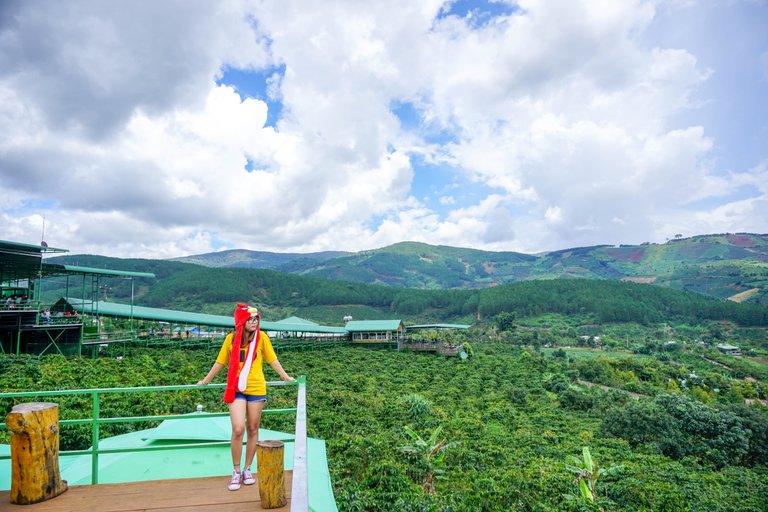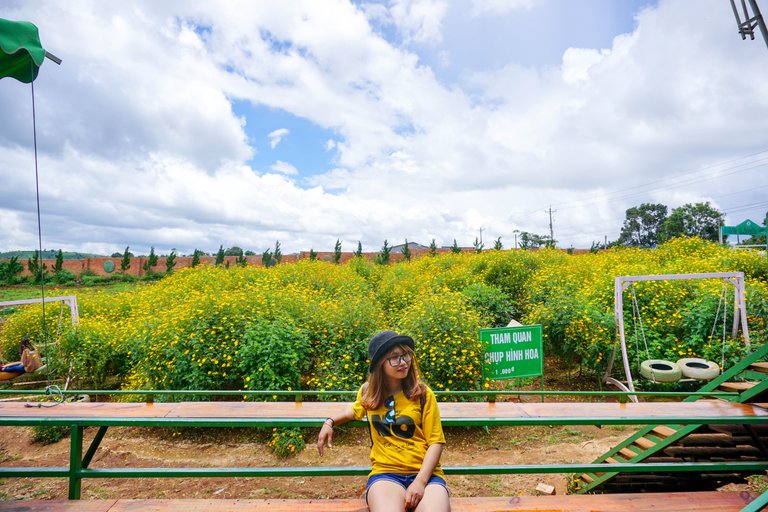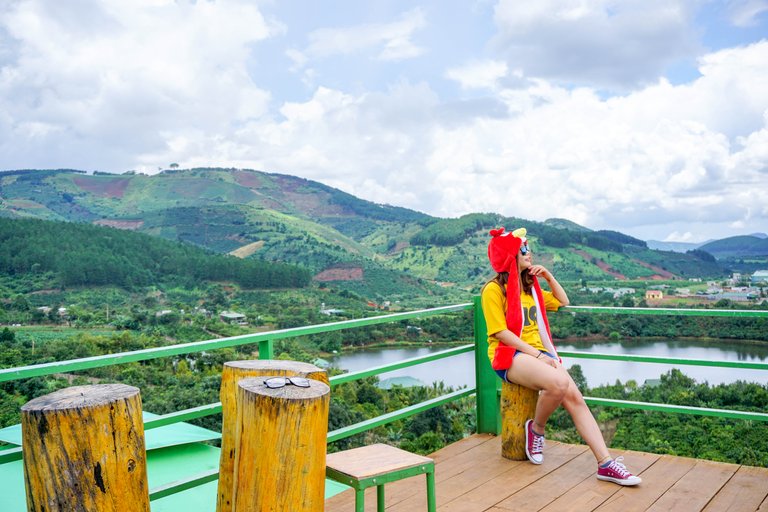 ---
---