Welcoming a new member of the family: a dog named Boom
Hello, Hive Pets Community!
This is my first post in the Hive Pets community, and I've read a lot of your interesting articles here about your pets.
Today I want to introduce you to the new member who just joined my family, which is a very cute little dog, and I named him Boom. I brought it back from a guy who sold puppies on the street when I came home from work, they sold a lot of small dogs, I really wanted to bring them all home but was not economically qualified and didn't have time to nourish them so I just picked one.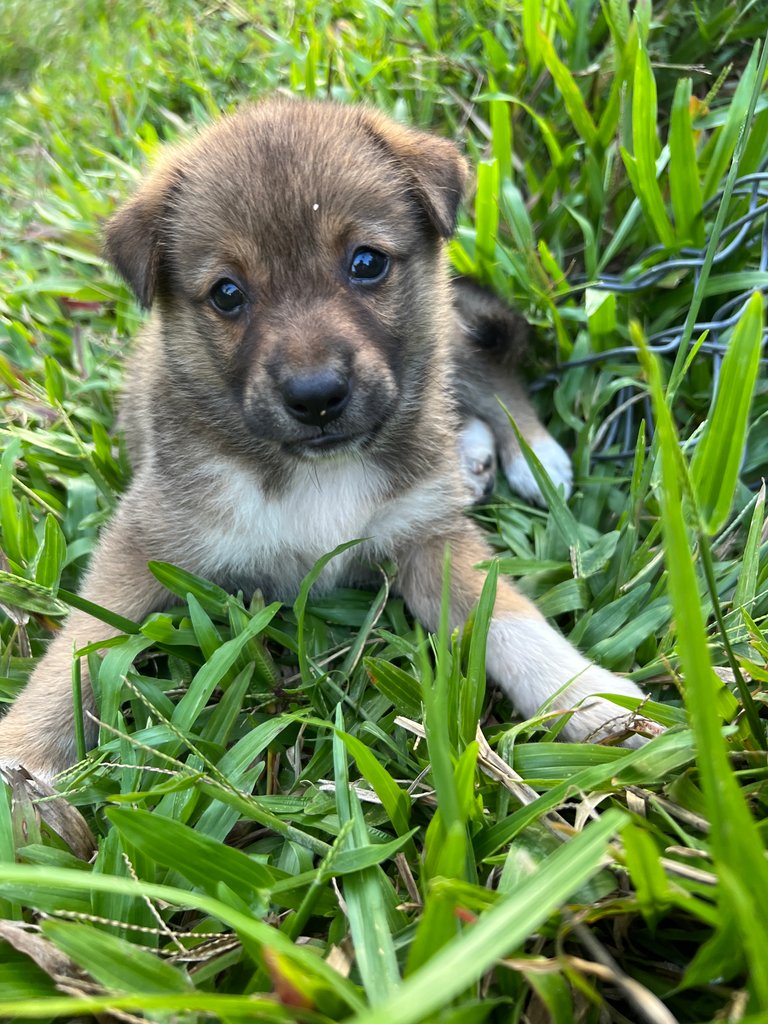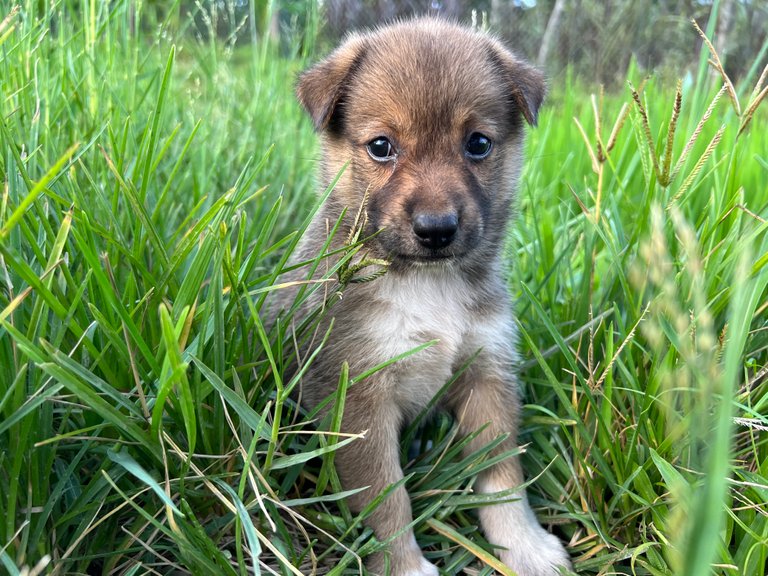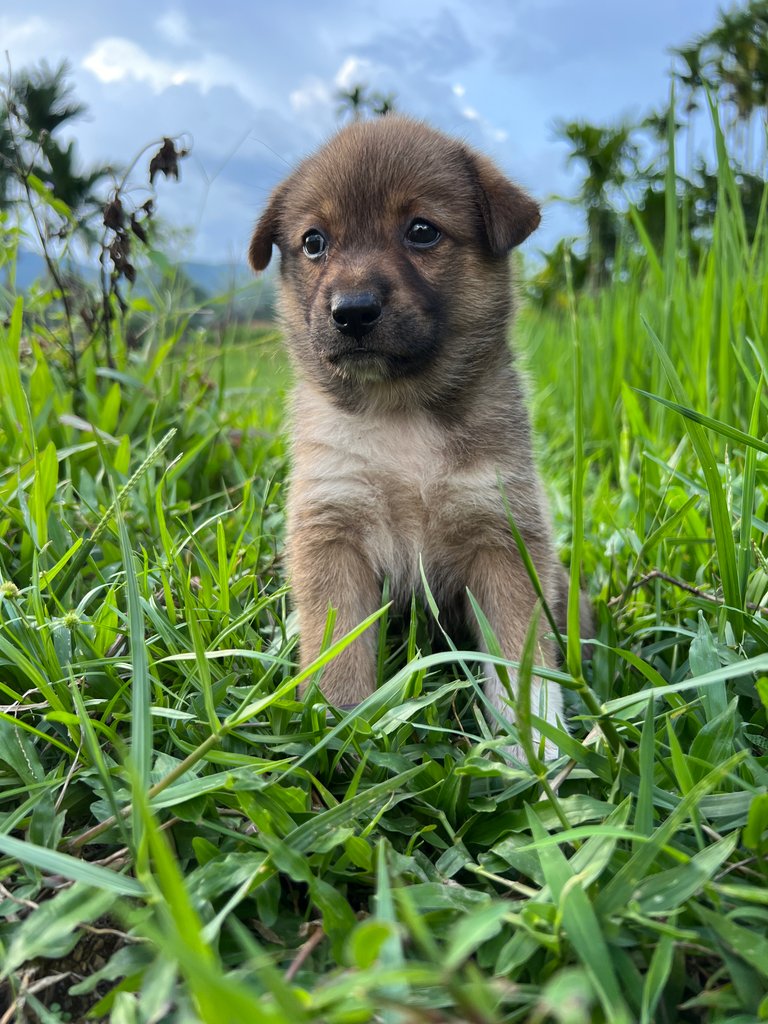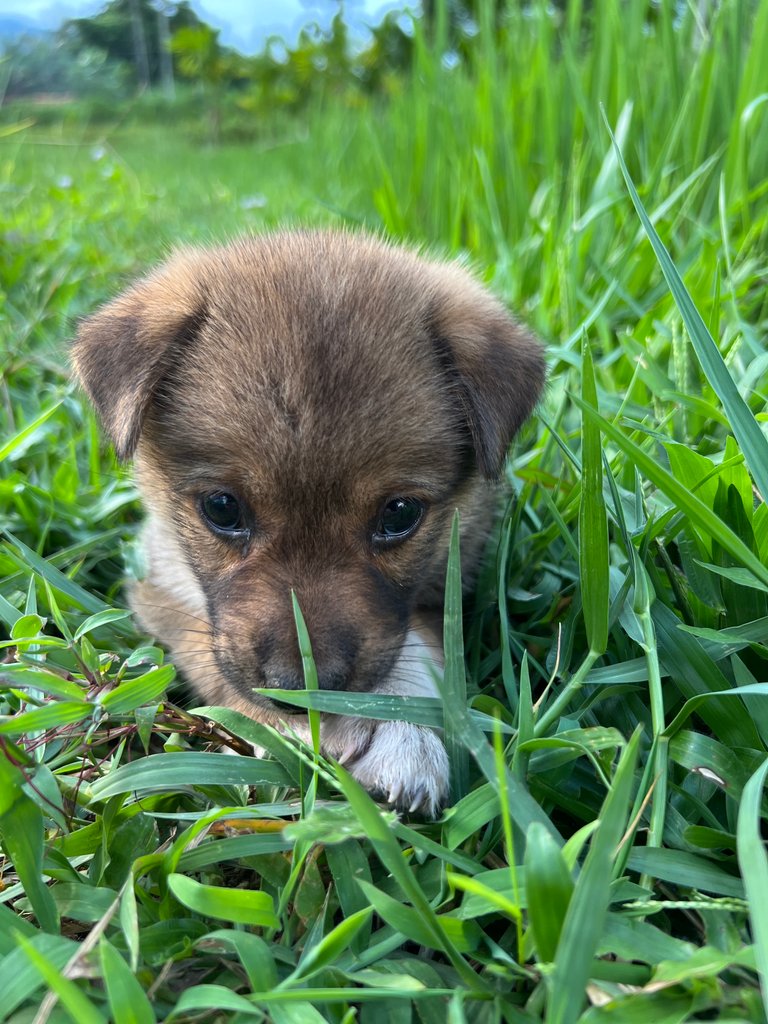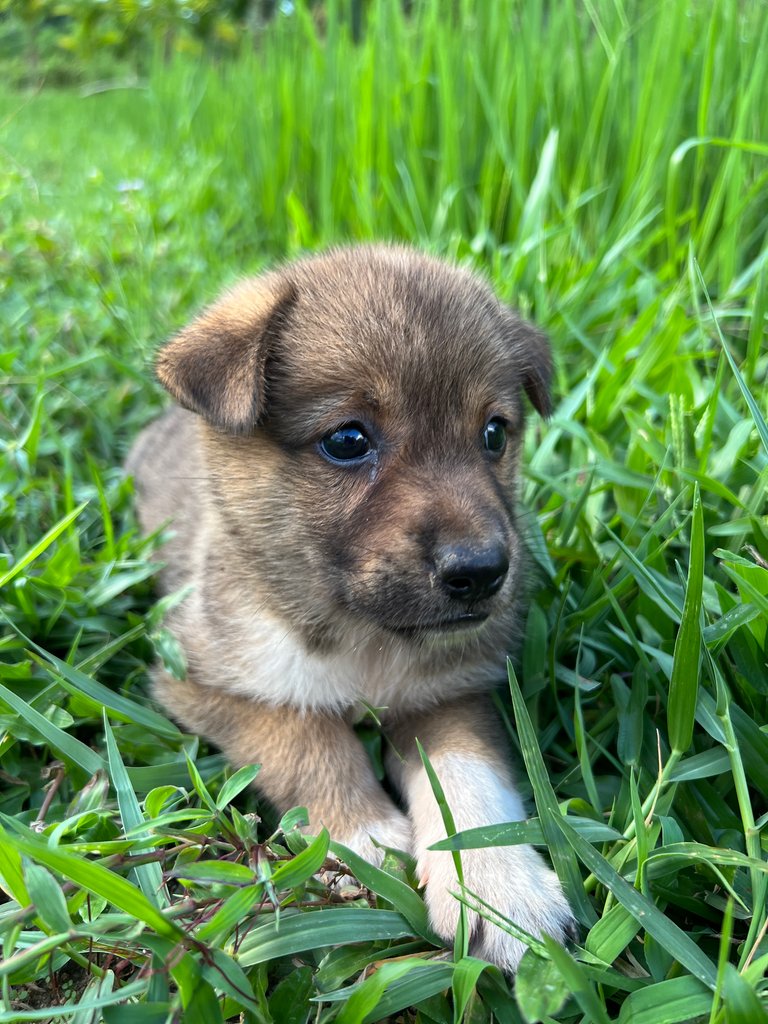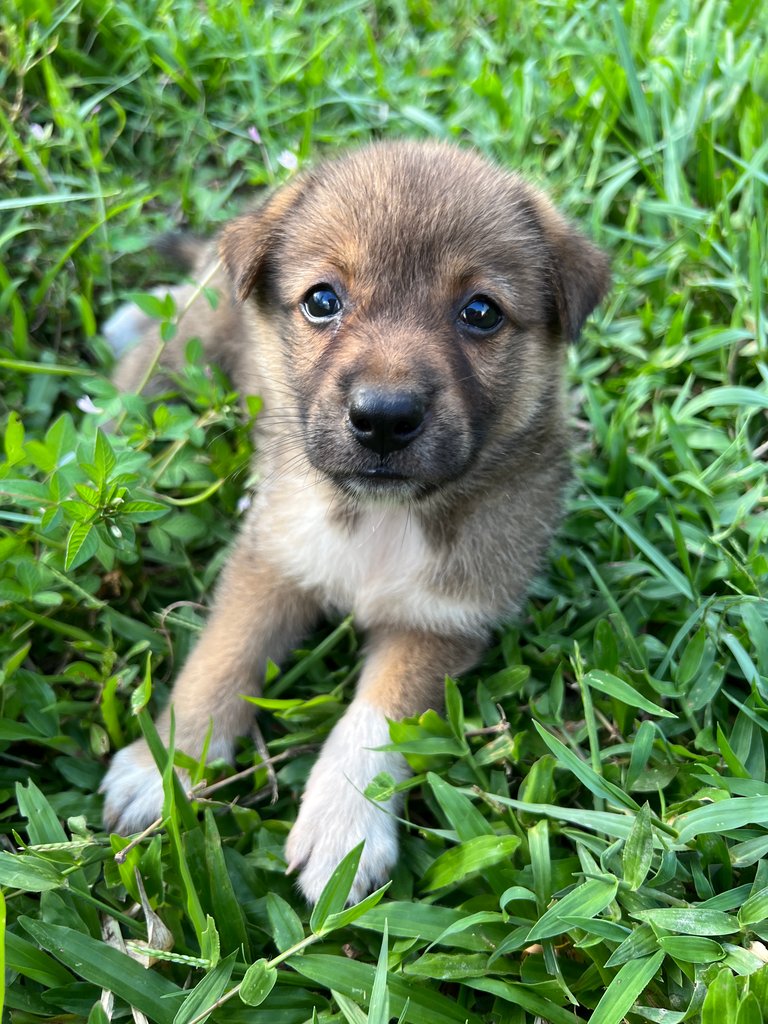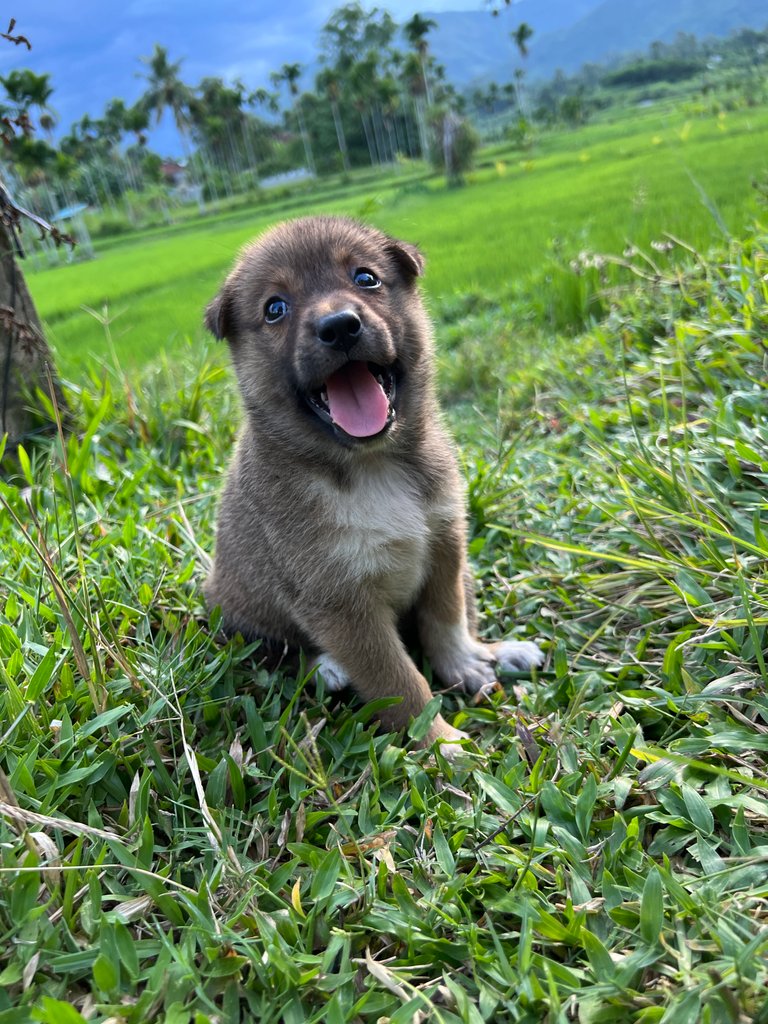 My family already has a big dog, he's called Black, he's about four years old, but because he's alone, I want to bring one more to be friends with him. In some of my writings about my hometown, it also appeared in some of the images. And today I'm going to present some pictures of you to Boom, which are very cute.
Boom was quite bold, just got home and just took a few minutes to get used to the new scene and it blended in as quickly as possible. Because my family lives in the countryside, most dogs here don't have to use leashes, but let them walk and play freely. After Boom got used to my family, I took him out to the rice fields in front of the house and took countless photos because of his cuteness I couldn't resist. I guess he's about a month old, with a chubby body and thick, fine hair.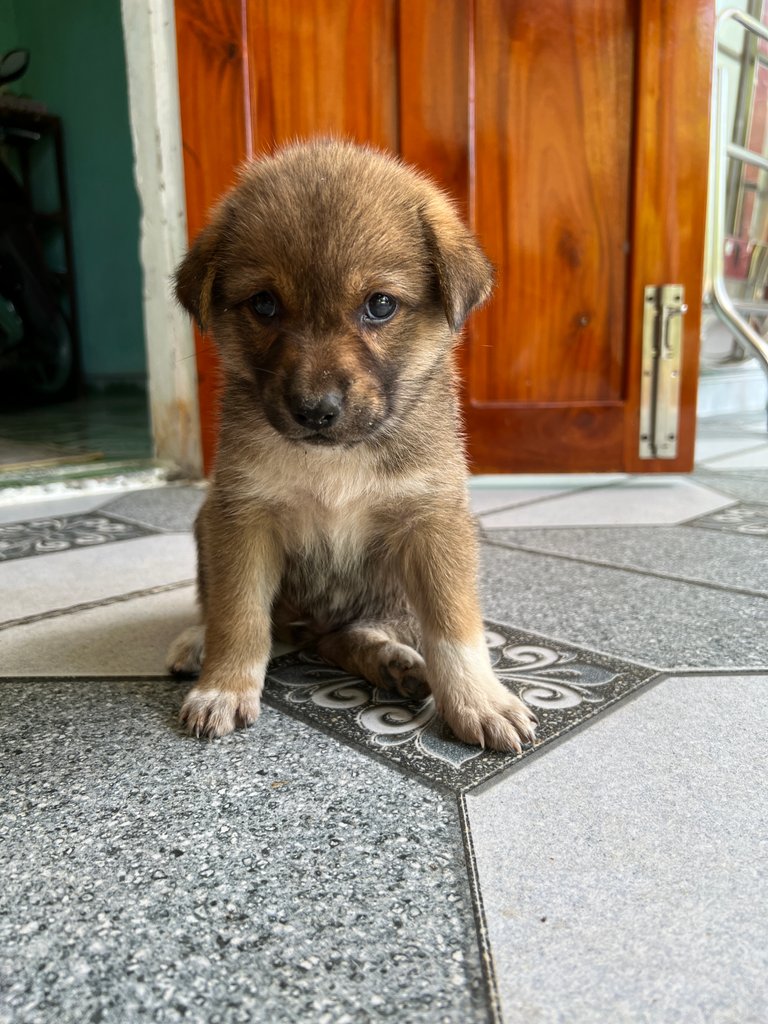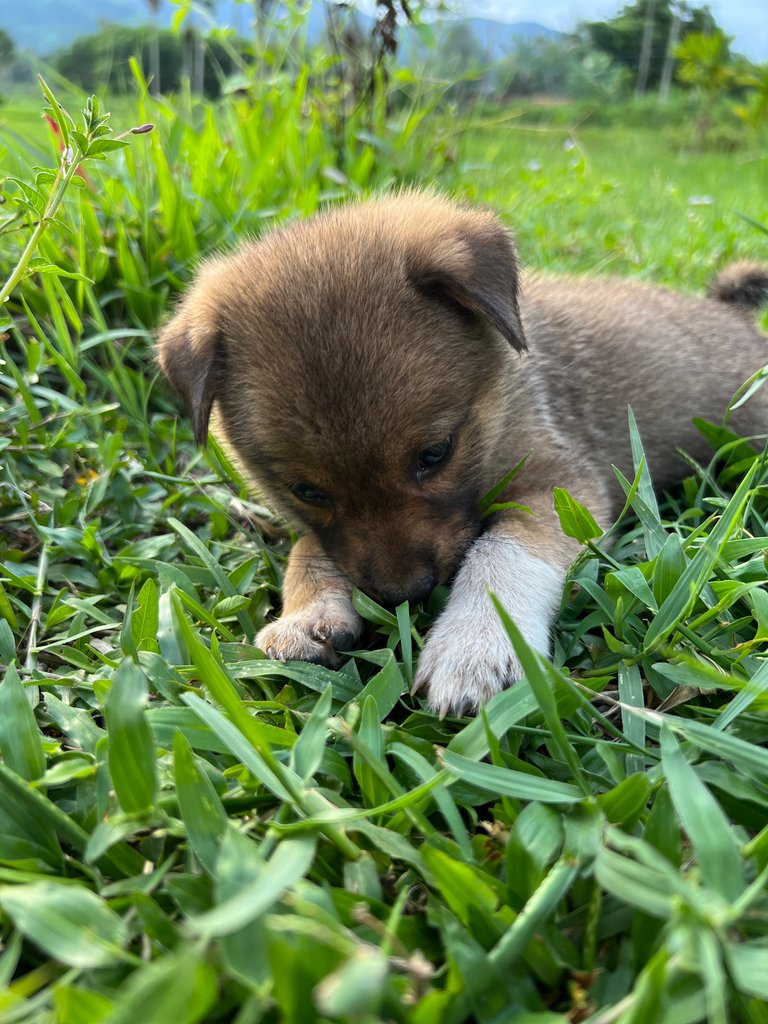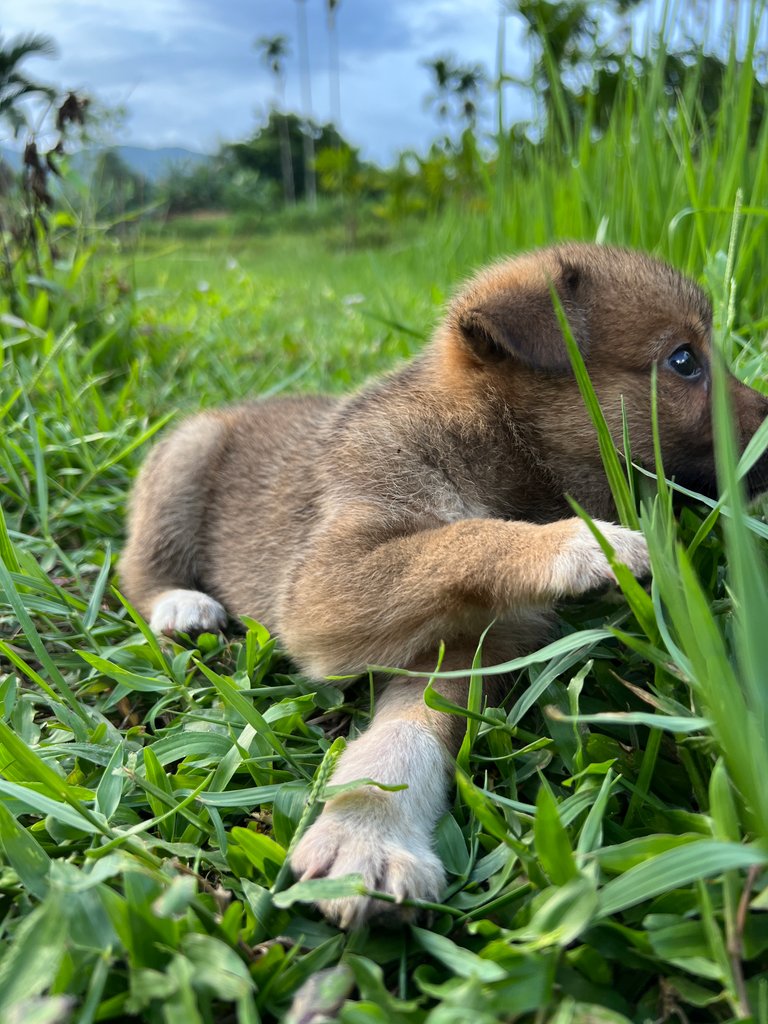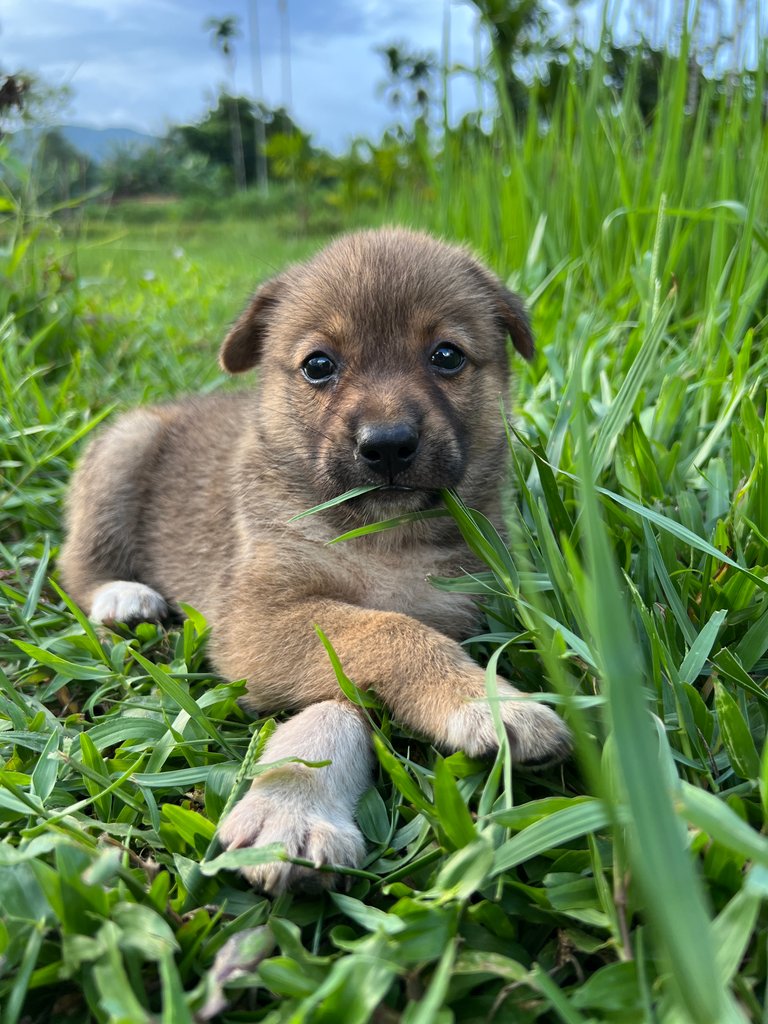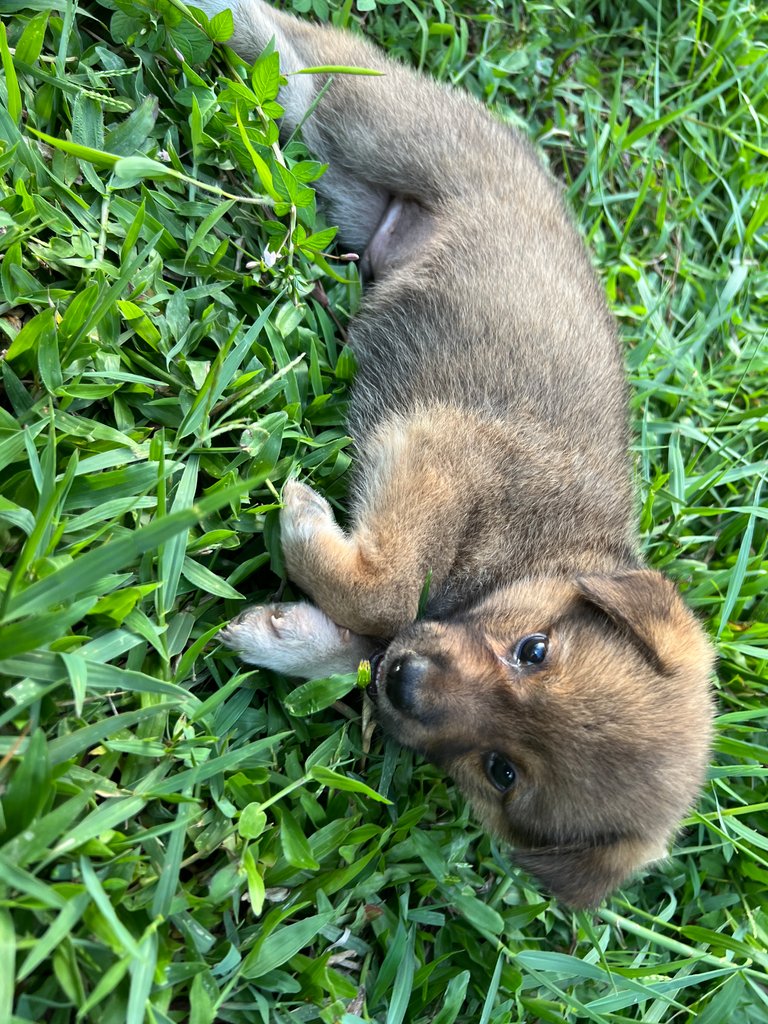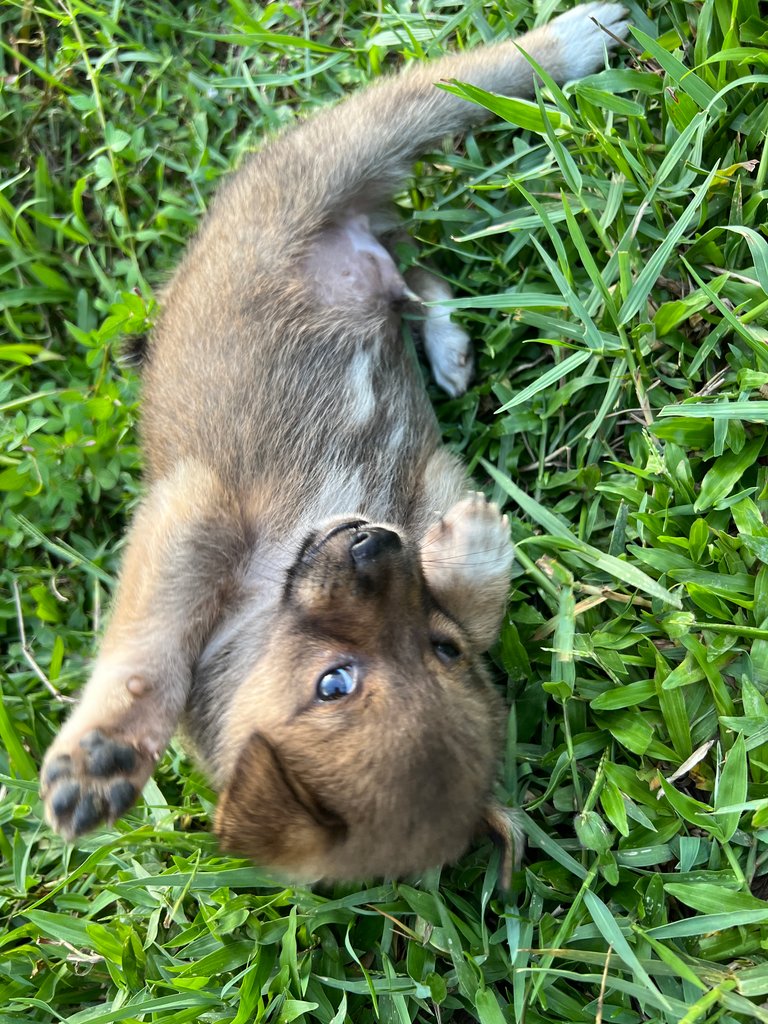 Being born and raised in the peaceful countryside, I come home to my family every weekend after working in a noisy and busy city, and I think pets also like to live in the countryside because of the large space, not being locked in a cage, or having to tie a leash on their neck… Because they are free, comfortable to play … And I also hope they have a good life with my family in my hometown.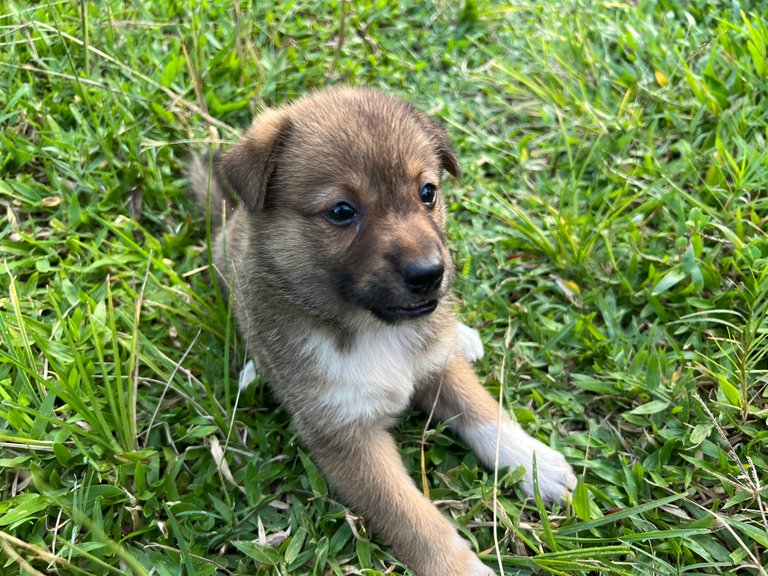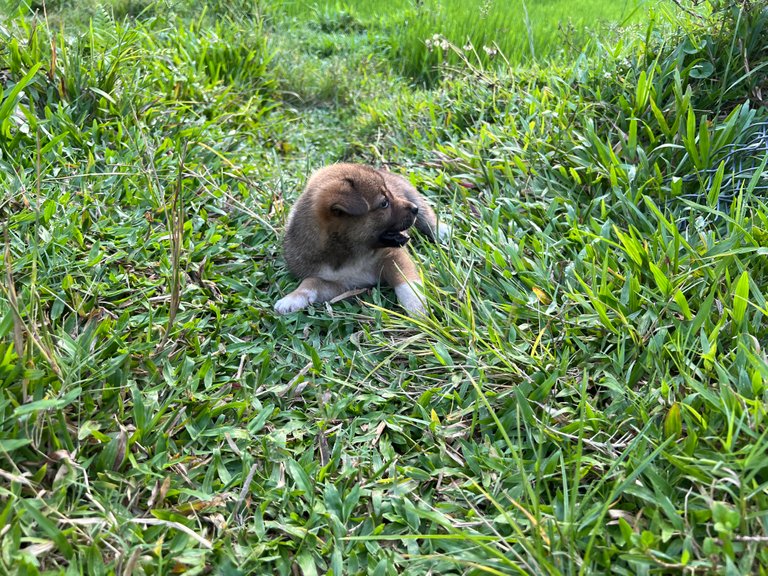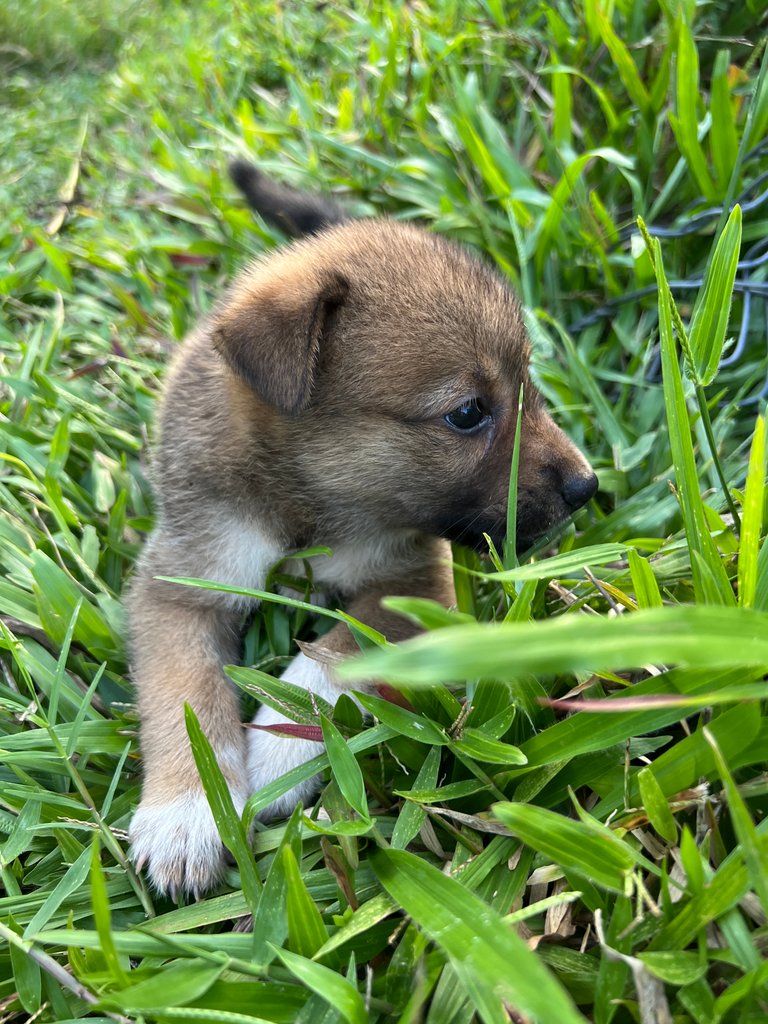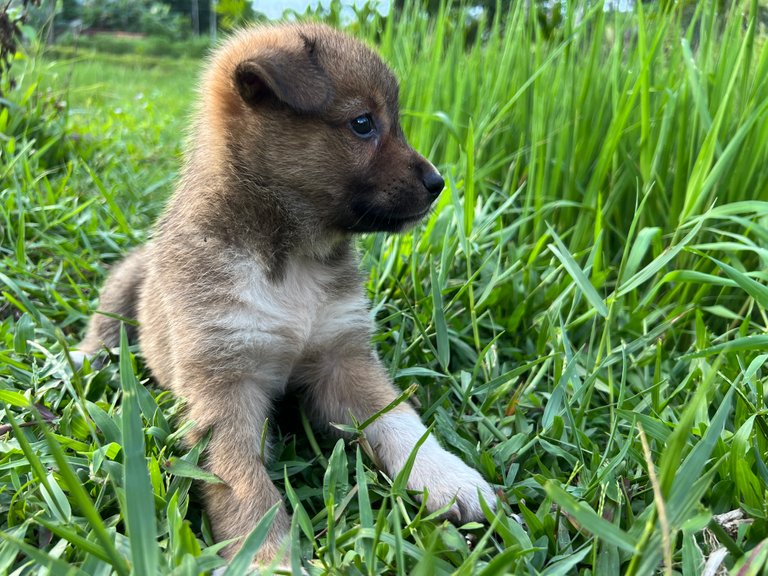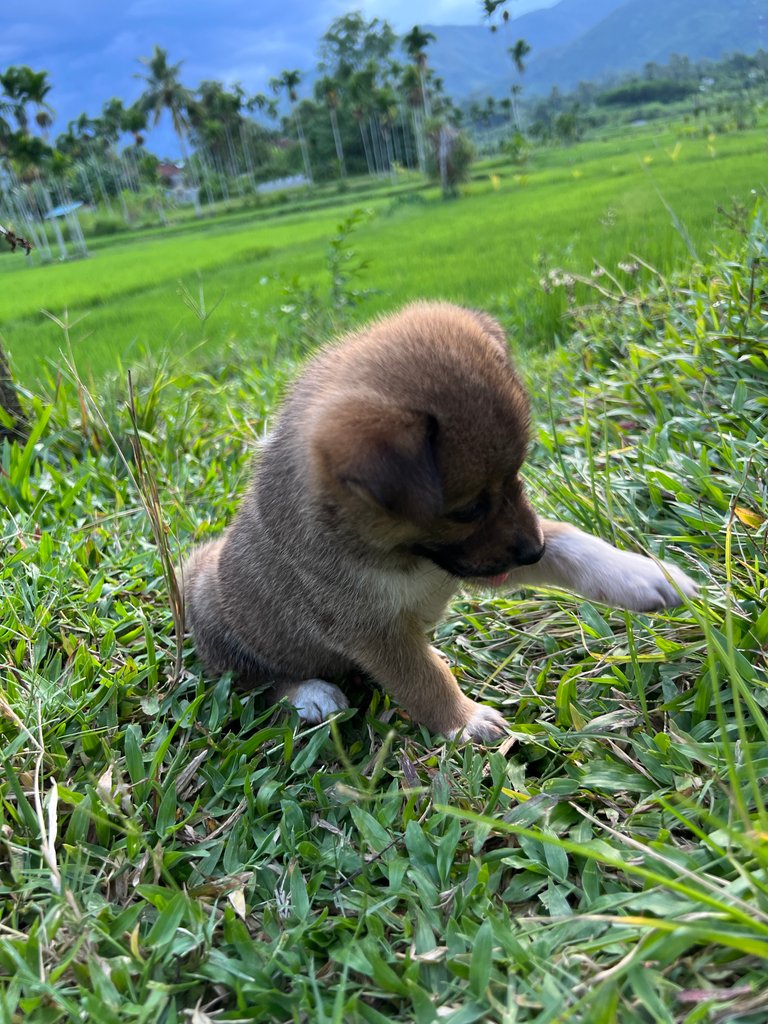 Thank you for reading and supporting my post, have a nice day!
The pictures are taken with my iPhone😊
---
---