Ligue 1 - Playday 1 - Latest results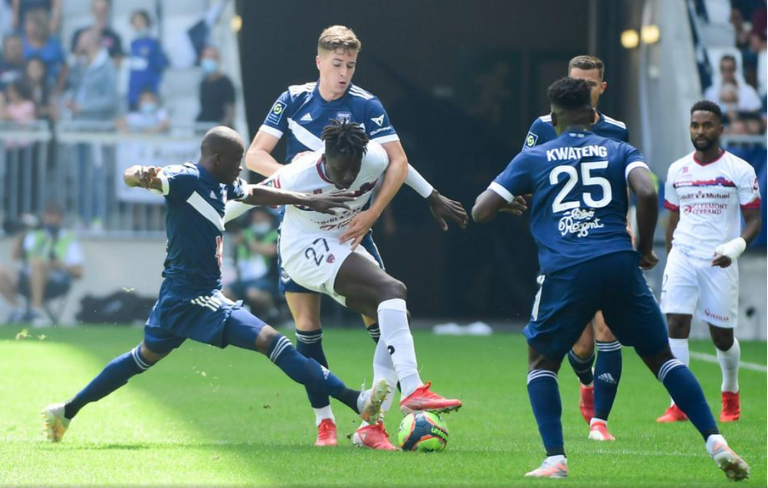 Results:
Ligue 1 - Playday 1
Monaco 1 - 1 Nantes
False start for Monaco, we expect them to play the top of the table this year and losing 2 points at home is not great.
They scored first and gave the impression they were dominating but Nantes could scored an equalizer.
But Monaco had a European game 3 days before and also had to prepare the second leg 4 days later so that could partly explain.
Lyon 1 - 1 Brest
New coach on Lyon side and I think he's not really happy with his debut.
Another title pretender losing 2 points at home.
Troyes 1 - 2 Paris-SG
Troyes just promoted from Ligue 2 is a very good surprise ! I hope they will keep this kind of play through the season as they are quite entertaining.
They almost trapped PSG during this first game but PSG finally got the better of it with 2 goals, one from the new recruit Hakimi and another one from ghost Icardi :D
Navas is still has good as he was last year, I wonder how it will go with the arrival of Donnarumma...
Rennes 1 - 1 Lens
Those 2 were ranked high last year and we had expectations, but after 2 early goals before the 20th minute, nothing has been scored.
The goal for Lens has been served on a silver plate by Rennes defender, he might haven't sleep well since :D
Nice 0 - 0 Reims
Nice got a new coach and not a bad one, the one who led Lille to the title last year !
Nothing much happened during this game, Nice kind of dominated but without being able to score.
Bordeaux 0 - 2 Clermont
Clermont is the second club promoted from Ligue 2, and it's actually they first ever season in Ligue 1.
And what a premiere ! A win with 2 goals against a very decent Bordeaux.
They are actually leading the ligue :D
Promoted teams look very promising this year.
Saint-Étienne 1 - 1 Lorient
A draw between those 2 with an equalizer from Khazri (best ASSE scorer last year) from the penalty spot.
Strasbourg 0 - 2 Angers
Strasbourg must be a bit surprised by the score as Angers scored twice with 3 shots on target.
To be fair Strasbourg didn't do much and didn't deserve a better result.
Metz 3 - 3 Lille
Title holder Lille was in a very bad situation trailing 2 goals behind after 52 minutes but a red card against Metz totally changed the game.
Lille was pushing till they got a goal at the 81th minute and a very very late equalizer (90+7'). 1 point saved at least.
Montpellier 2 - 3 Marseille
Montpellier had a great first half, leading with 2 goals. The second goal (from Laborde) is quite a pretty one, you can go have a look at it.
But Marseille woke up during second period and scored 3 goals in 12 minutes ! With a double from Payet.
Let's keep an eye on Marseille this year.
Next game on Friday 13th August:
Ligue 1 - Playday 2
Lorient - Monaco
---
---