Ligue 1 - Playday 3 - Latest results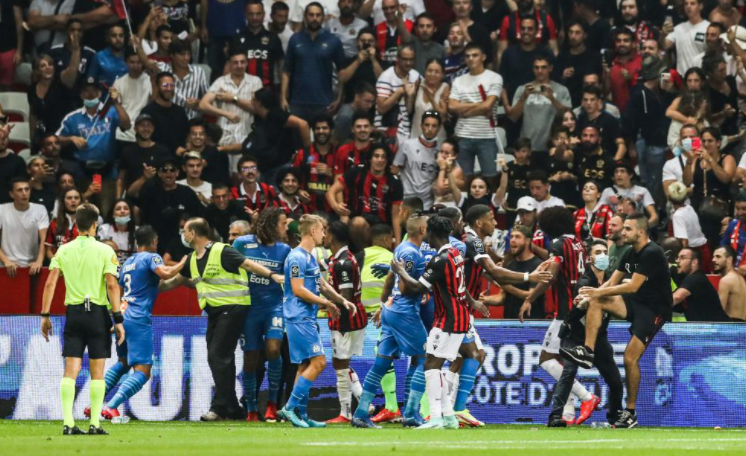 Results:
Ligue 1 - Playday 1
Brest 2 - 4 Paris-SG
As correctly pointed out by @abimbola753 last week, PSG can't keep a clean sheet and is actually facing risks of opponents grabbing some points. Let's see if Ramos can help to keep the door closed.
3 games 3 wins but once again Brest was close to snatch a draw before PSD scored the 4th goal.
Monaco - Lens
Atrocious season start for such an excellent team last year. I'm talking about Monaco indeed, Lens is doing fine.
1 draw, 2 loses and not being able to qualify for the UCL group stage (kicked out by Shakhtar Donetsk).
Saint-Étienne - Lille
Beautiful goal from Yilmaz, still on target this season but wasn't enough to secure the win, ASSE could equalize in the money time (86').
Remember last season this kind of event was always to Lille advantage, times are changing.
Lyon - Clermont
Lyon will always surprise me, as good as it gets...
They can play a great football and be 2 goals ahead with 10 minutes to play but they can also waste it and draw a "won" game.
Great game for football fans, 6 goals what else can we ask for ? :)
Strasbourg - Troyes
Those 2 lost their 2 first games and... well none won this one haha.
But at least they both opened their points counter.
Metz - Reims
That kind of game you can't be late to ! 2 goal within first 14 minutes and no more.
A draw but not a boring game, Reims almost got the win but got their goal ruled out during the second half.
Montpellier - Lorient
Very convincing win from Montpellier despite trailing behind after Lorient's goal.
Savanier scored a beautiful free kick to start the come back which Delort ended at the 83th minutes.
After that Lorient players lost a bit their composure and got 2 red cards.
Bordeaux - Angers
A very good point snatched by Angers. I have to be fair, I've never been a fan of their ultra defensive style but this season looks to be much better. Hope it lasts longer !
Rennes - Nantes
Tight and boring game here. Rennes could score the only goal of this game for the win.
Nice - Marseille
That is the football drama of the weekend !
This is always a hot derby in the South of France, usually more heated amongst fans than on the pitch.
And until the last 15 minutes it was a very normal game where Nice was leading with one goal.
Suddenly Payet from Marseille got hit by a plastic bottle on his back coming from Nice fans.
Everything started to fall apart, Payet tried to "answer" but it made things worse with fans breaking in and invading the pitch, hitting some Marseille players... shameful.
Game has been interrupted for a while and when teams have been asked to come back and finish the game, Marseille refused and got game lost by referee decision.
Story is just starting to be honest, I personally think Nice will get game lost and will play without fans for a very long time.
Next game on Friday 27th August:
Ligue 1 - Playday 4
Nantes - Lyon
Next game on Saturday 28th August:
Ligue 1 - Playday 4
Nice - Bordeaux
Marseille - Saint-Étienne
Next game on Sunday 29th August:
Ligue 1 - Playday 4
Troyes - Monaco
Lens - Lorient
Strasbourg - Brest
Angers - Rennes
Clermont - Metz
Lille - Montpellier
Reims - Paris-SG
---
---