Ligue 1 - Playday 4 - Latest results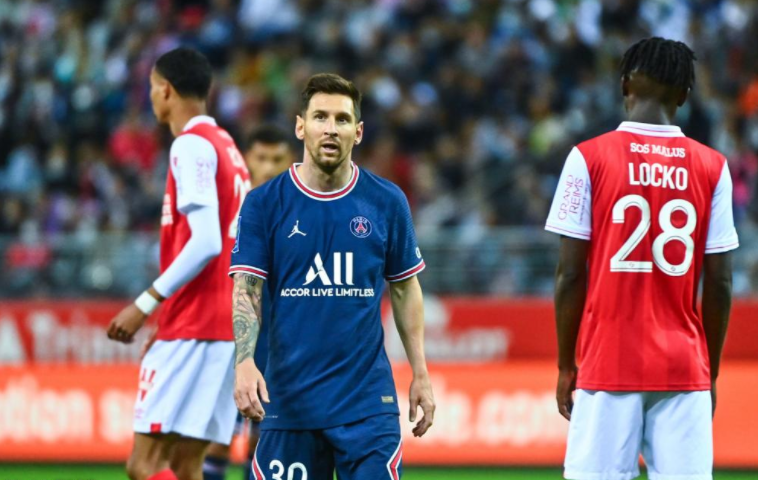 Results:
Ligue 1 - Playday 4
Nantes 0 - 1 Lyon
Finally the first win for Lyon ! But it was not easy at all and they can thank their goalkeeper.
Nantes played 11vs10 after Da Silva exclusion at the 78th minute and could have scored few times, in vain.
Nice 4 - 0 Bordeaux
I told you already I like Nice because I lived there for 20+ years.
And they are heavy delivering this year !
Bordeaux was trailing 3 goals behind at half time, they still didn't pocket a single win yet in 4 games.
Oh and aftermath of the pitch invasion last week is to have them playing without fans. Waiting for the final decision to know how many games it will last.
Marseille 3 - 1 Saint-Étienne
Marseille transfers are also delivering, 3 goals scored by newcomers in the club (and in Ligue 1).
Not expensive and shiny but very efficient !
Troyes 1 - 2 Monaco
Another title contender to pocket their first win. Monaco successfully raised their head after getting out of UCL group stage qualification.
They will still focus on Europa League but I hope they kicked off their Ligue 1 season.
Lens 2 - 2 Lorient
Despite being dominant and having scored once early, Lens was trailing 1 goal behind at half time.
They could snatch the point of a draw by Fofana (70').
Strasbourg 3 - 1 Brest
First win for Strasbourg, Brest will have to wait a little longer.
Not an extremely exciting game but Strasbourg deserved it.
Angers 2 - 0 Rennes
Rennes decided to "harakiri" during this game.
Balde got himself booked twice in 12 minutes before half time and the goalkeeper thought he could dribble right in front of his goal... you should have a look it's hilarious.
Anyway that's 3 more points for Angers, 4 games, 3 wins and a draw, that's a beautiful start.
Clermont 2 - 2 Metz
Clermont has a funny keeper too :D He really did a strange move to allow Metz to lead 0 - 2.
But the freshly promoted team is full of resources and they could score twice to get the draw finally.
Rashani scoring his third goal in 4 games.
Lille 2 - 1 Montpellier
And that's it, the last team from last year top4 also won its first game of this season.
It was very tough for Lille though but I hope it started for them too.
To be noted that Montpellier best duo (Laborde/Delort) doesn't exist anymore ! Delort is now playing for Nice and Laborde for Rennes.
Reims 0 - 2 Paris-SG
Very special game indeed ! Jesus first steps... sorry I mean Messi first game with PSG jersey on his back :D
He played 25 minutes only and the score was already 2 up for PSG but we are craving for more.
Important to note that PSG got 4 wins in 4 games, and had their first clean sheet of the season.
Mbappe scored a double and will stay for the season (at least).
Next game on Friday 10th September:
Ligue 1 - Playday 5
Lorient - Lille
Next game on Saturday 11th September:
Ligue 1 - Playday 5
Paris-SG - Clermont
Monaco - Marseille
Next game on Sunday 12th September:
Ligue 1 - Playday 5
Montpellier - Saint-Étienne
Brest - Angers
Bordeaux - Lens
Rennes - Reims
Metz - Troyes
Nantes - Nice
Lyon - Strasbourg
---
---