Nutritious Beet Root Soup || Chinese-style | Natural Medicine

It's been awhile I cooked beetroot soup and I saw a firm, fresh, plump beetroot from the market, hence I thought of cooking healthy nutritious beetroot soup for the family. The pork shop also located nearby the vegetables market, so I bought some neck bones and soup bones for this purpose. I love boiling soup with neck bones, as it gives more flavour to the soup, in my opinion.
---
---
Healthy Beet Root Soup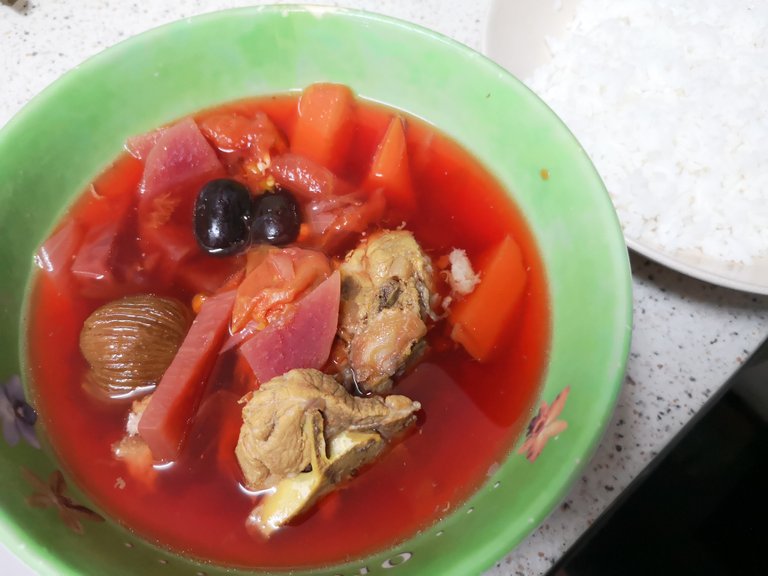 ---
---
The main ingredients were the beetroot, carrots, tomatoes and onion.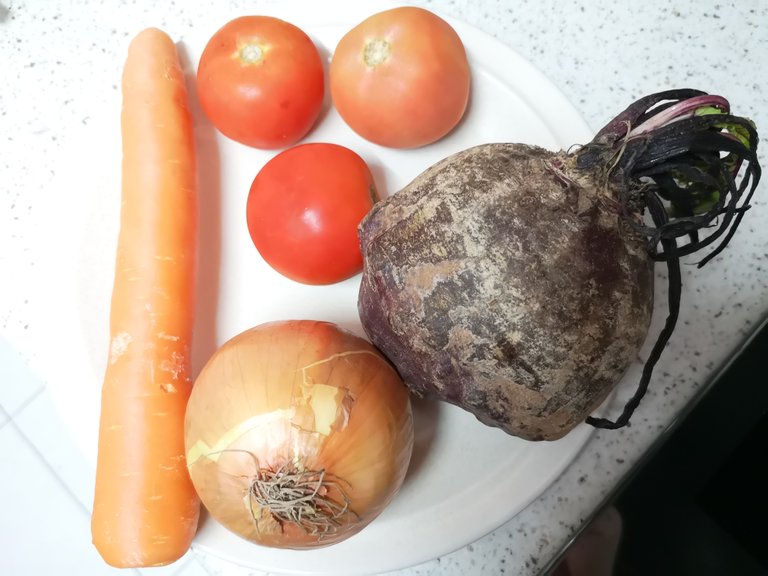 Wash them clean and cut according to bite-size shapes.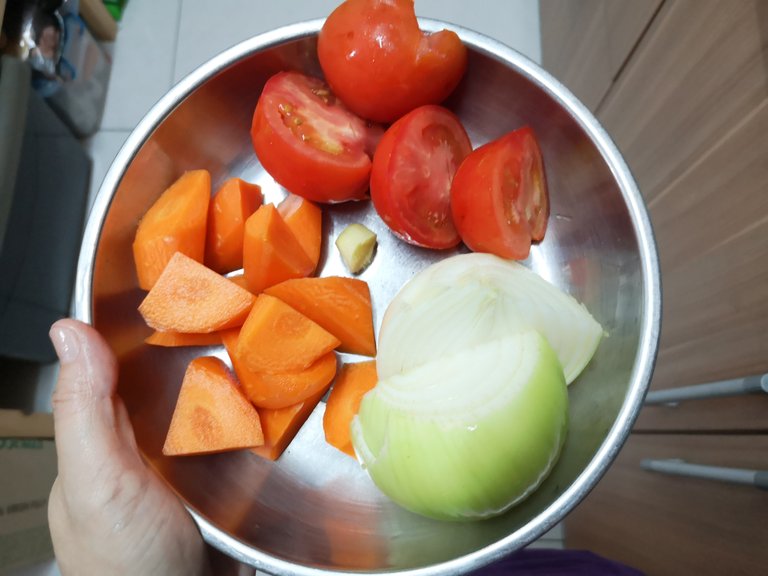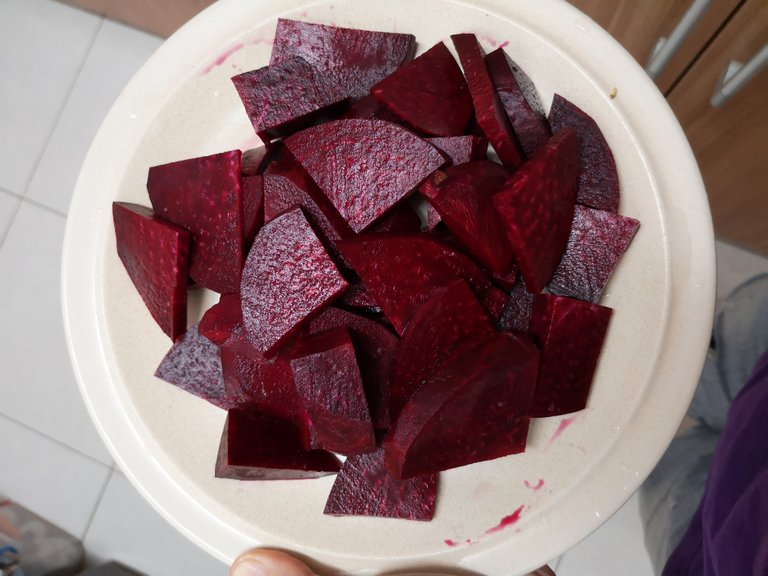 Usually, I cook beetroot soup with carrot and corn, but I couldn't find any corn, so I substituted the sweetness with some red dates, honey dates and goji berries. Very natural sweetness from all these, plus they help in boosting immune system as well as wade off tiredness from the body.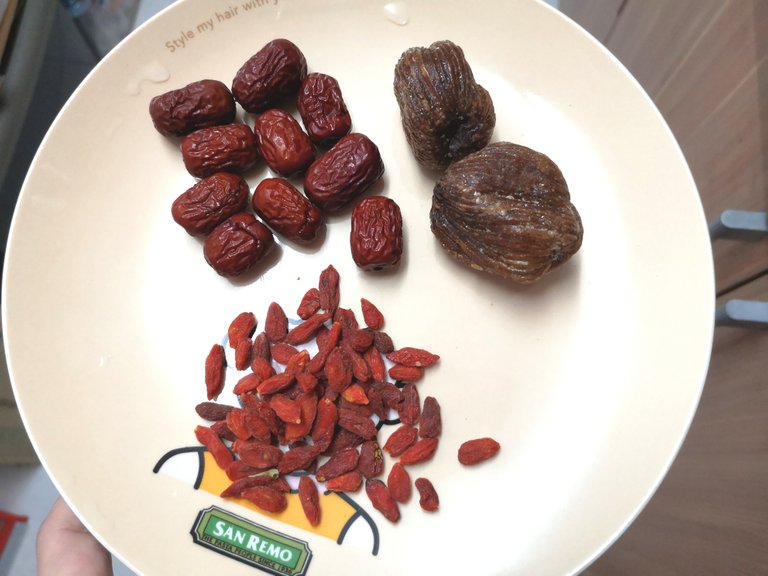 In the same manner, wash them clean too. And for the goji berries, I usually soaked them in water for awhile to soften it a little plus to take away the artificial redness (if any was added, we are not too sure).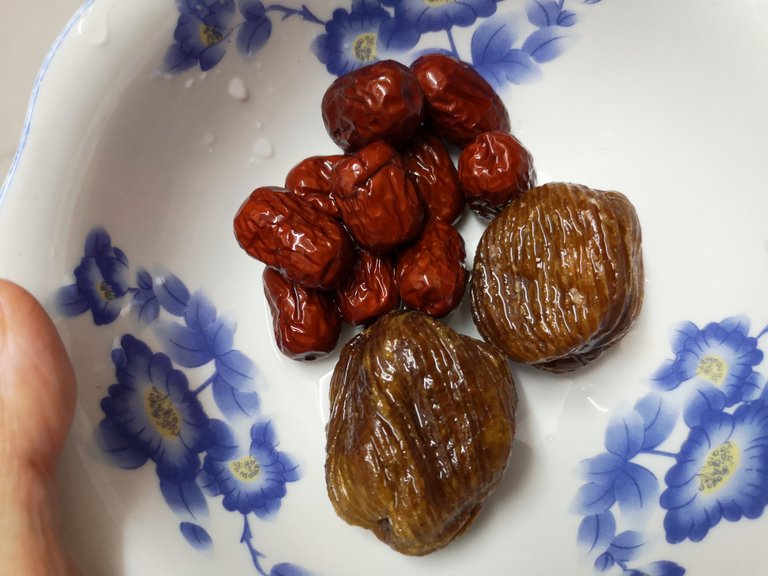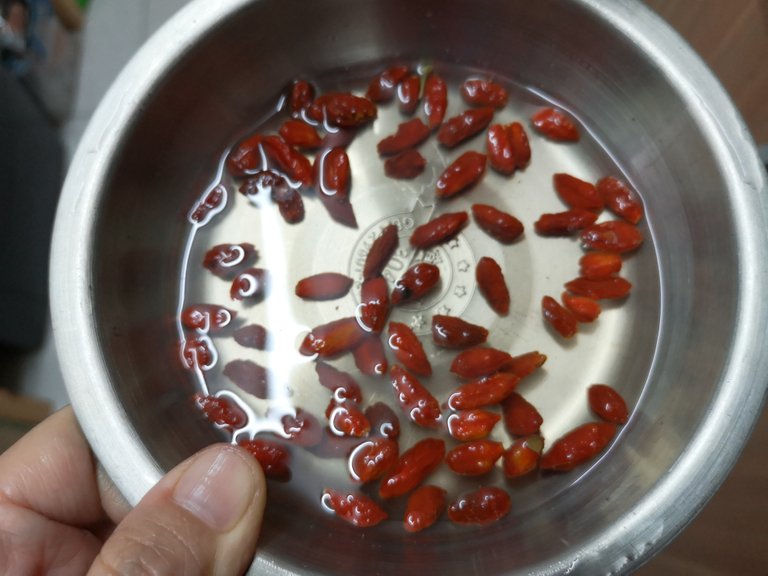 ---
Boiling the bones
As for the neck bones and soup bones, I would take even more time to clean them thoroughly, and then to pre-boiled the bones to remove the undesirable scums.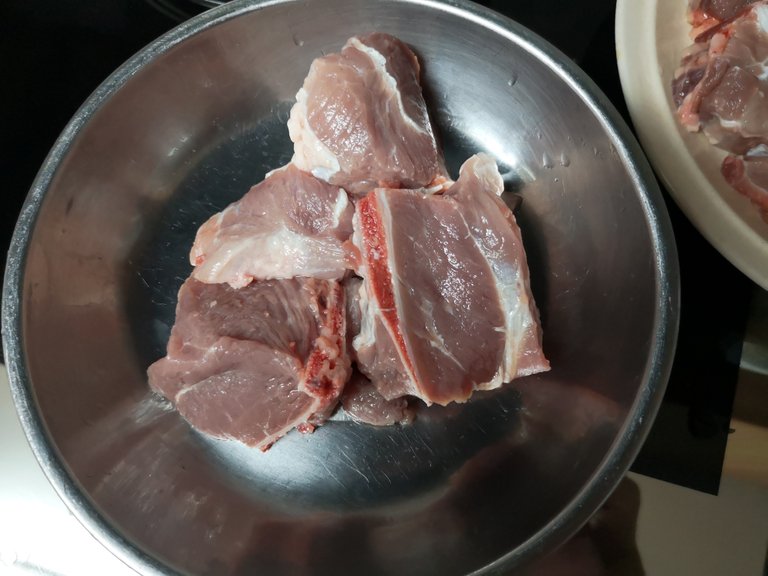 Usually, after I pre-boiled the bones and those scums floated on top, I would throw away all the water and refill new one. But for this round, I only scooped out the scums on top and the remaining water would be used for the soup. I read somewhere this way the soup would be more flavourful.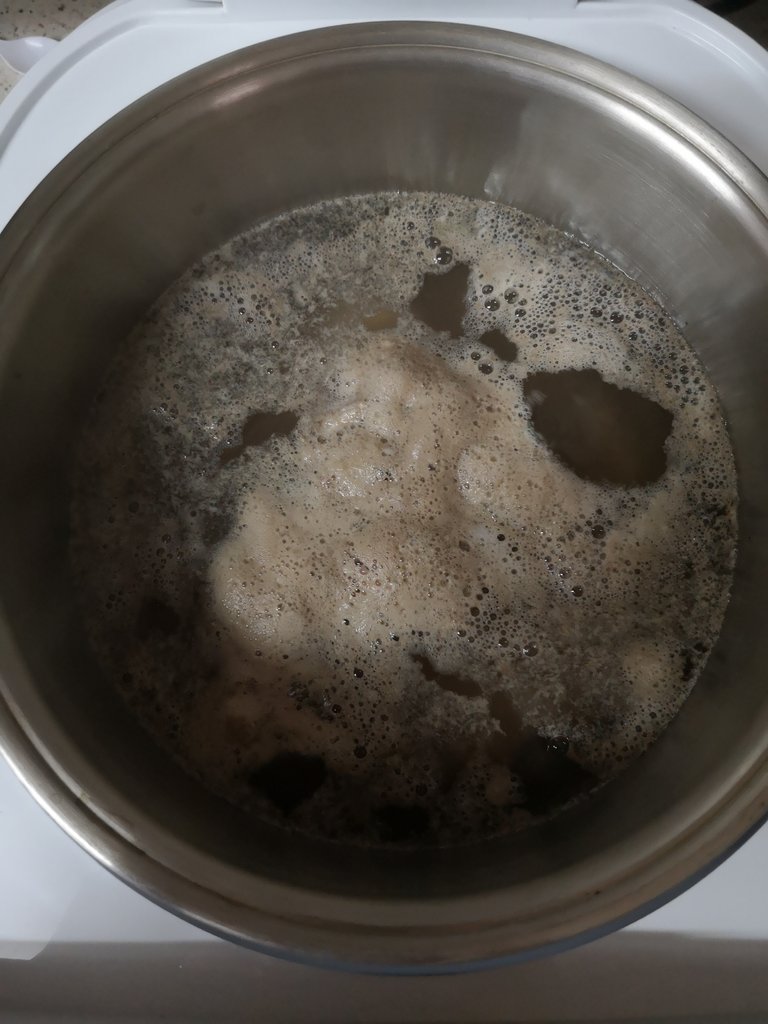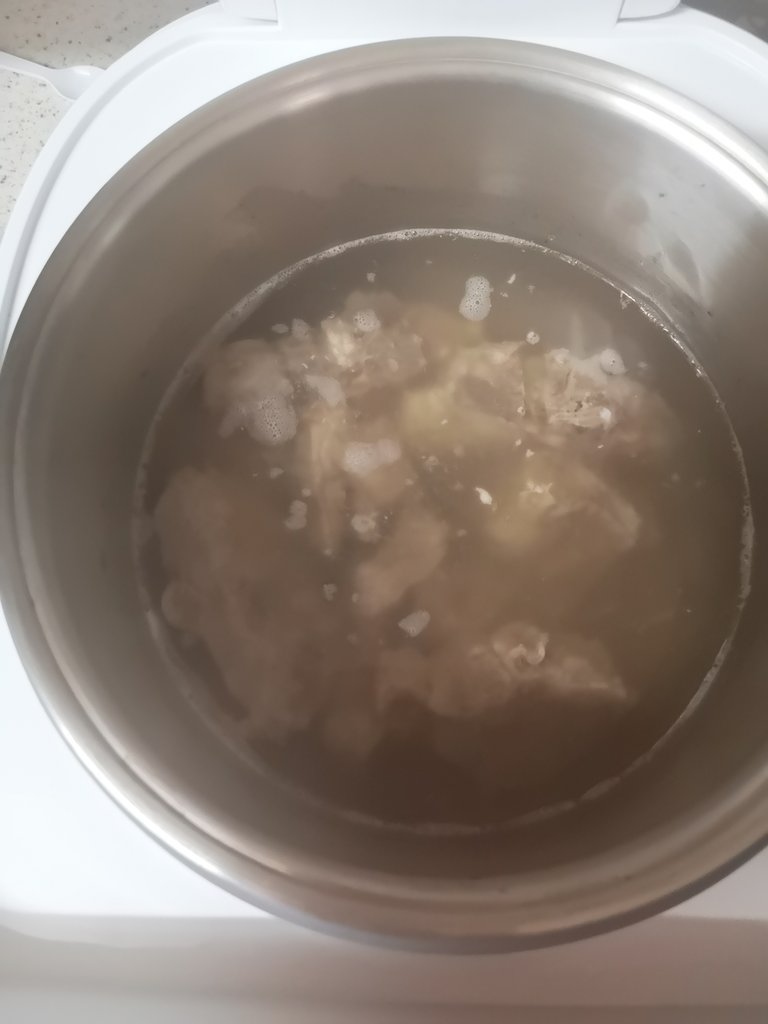 Let's see the ongredient:
Approx 600-1kg soup bones + neck bones

1 carrot

3 tomatoes

1 beetroot

1 onion

1 inch ginger

10 red dates

2 honey dates

a handful of goji berries
After parboiled the meat to the scum had been removed, put all ingredients into pot. I love to add in carrots, onions and tomatoes first, followed by beetroot.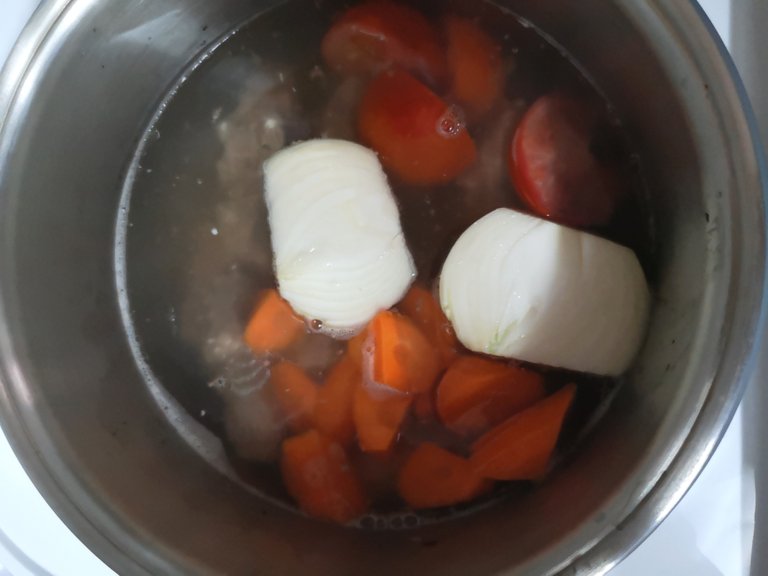 Once the beetroot was added, immediately the soup turn dark reddish colour. Although some people would be turn off by the colour because they felt like it looked blood-bath, I totally love this colour. It made me feel the soup was super replenishing.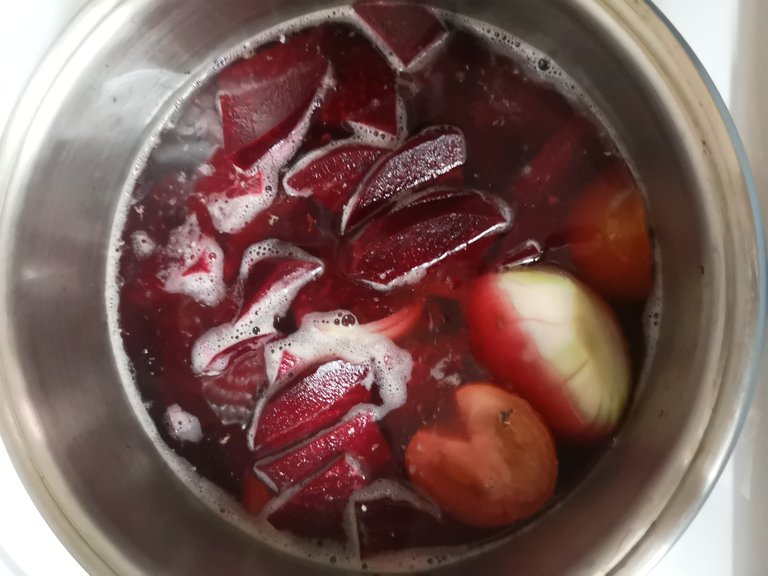 I was using smart cooker called Buffalo, so I set the timer to 3 hours under the setting called "soup". But, I would still watch the time because I preferred to add the honey dates, red dates and goji berries one hour later. Don't ask me why, I somehow forgot the reason. 😝
3 hours later!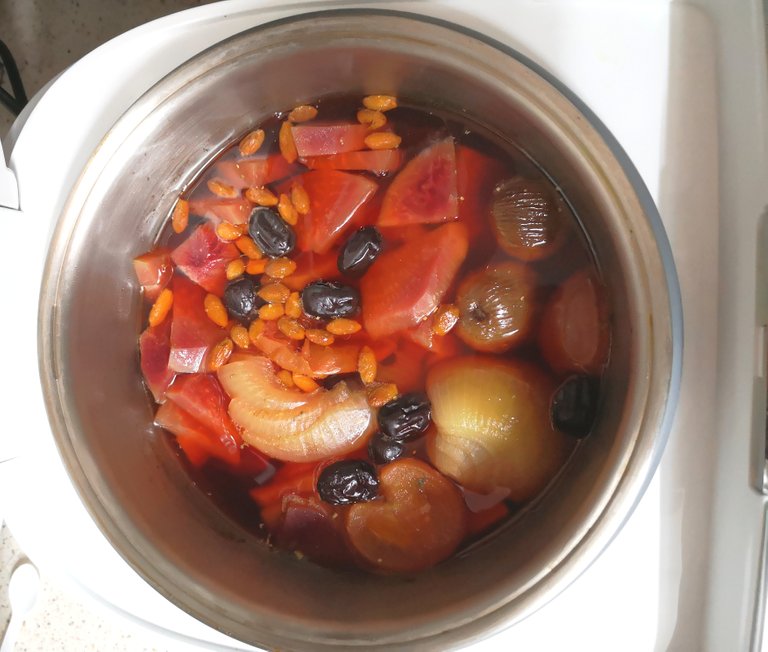 Voila, it is done!
Super healthy nutritious soup!
By now, I seasoned the soup with some salt and pepper. We love the flavourful refreshing soup, plus the nice earth-taste from beetroot made a super delectable soup for the tastebud. Not only that, it contained all the natural sweetness, no sugar was added. Definitely, every sip added some goodness to the soul too. All ingredients are loaded with vitamins, minerals and antioxidant. Good for immunes system, blood and skin. It is believed beetroot helps to reduce blood pressure too. The pork, ginger and onion definitely add aroma to the soup.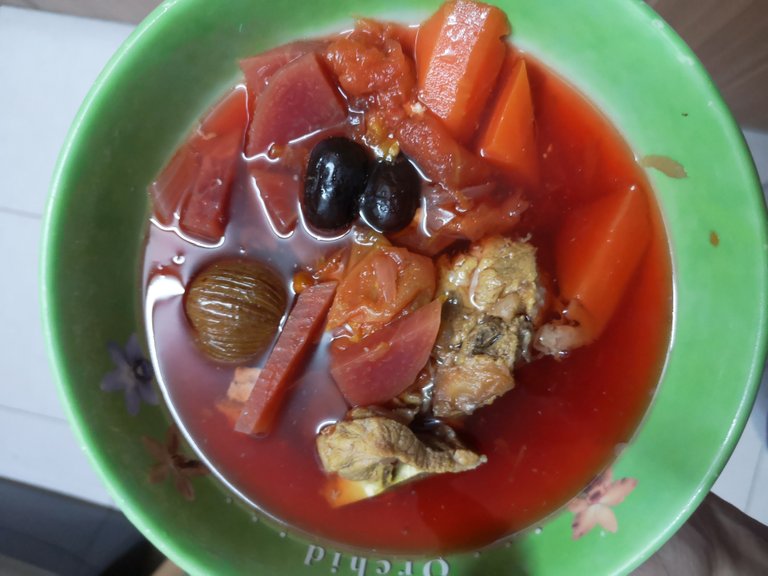 Yummy on its own or eat with warm rice. We love to dip the meat into soy sauce too. Super delicious. Super healthy soup. Highly recommended. Slurp.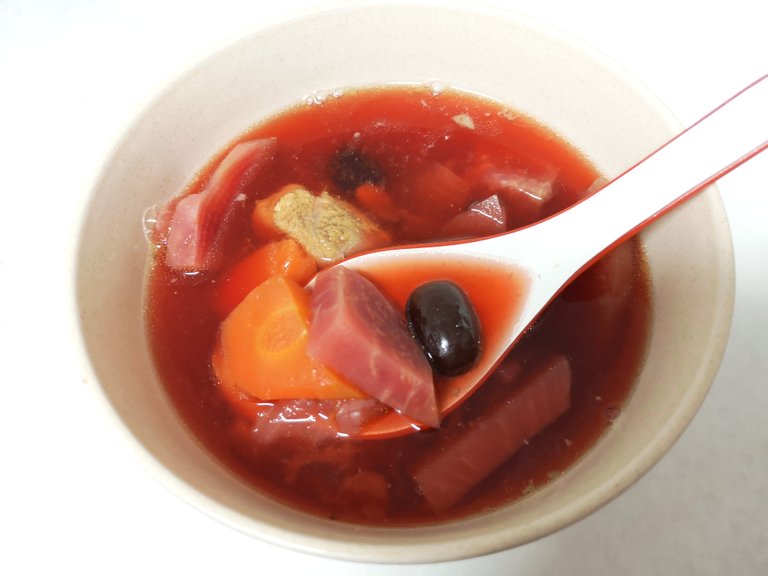 ---
Thank you for reading. Stay bubbly. Stay hopeful.

❤️Love from me❤️
🌷Flowers for you🌷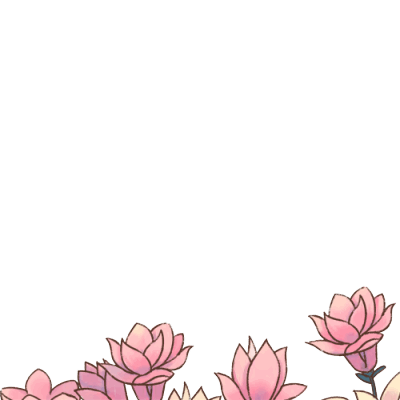 ---
---