Super Huge Market🏦 || Pasar Telok Wanjah | Walk & Buy & Repeat
First thing in the morning...
YAWN....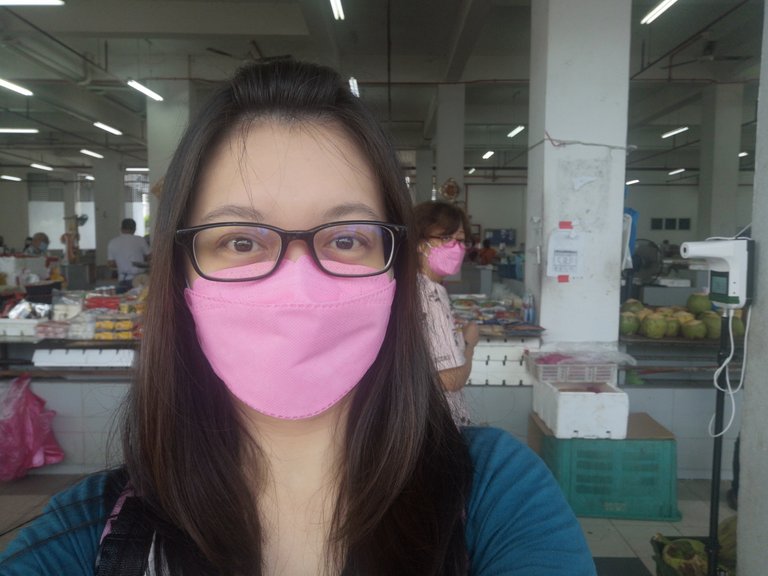 Can you tell from my face that I was super sleepy? My mother turned to find me and she remarked, "At market also need to selfie?" Hehehe. It was 6:30am in the morning and it was already bright here at Alor Setar, Kedah, Malaysia. I had the opportunity to visit my sister and my parents are there too to help taking care of my sister's newborn. I vowed that I was going to spend every precious moments with my parents. And they said they were going to market at 6am or 6:30am the next day. Wait. What? 6am? Wow....! I had only 5 hours of sleep and that explained my swollen eyes. But I successfully woke up and reached here with them.
Pasar Telok Wanjah
Pasar (in Malay language) = market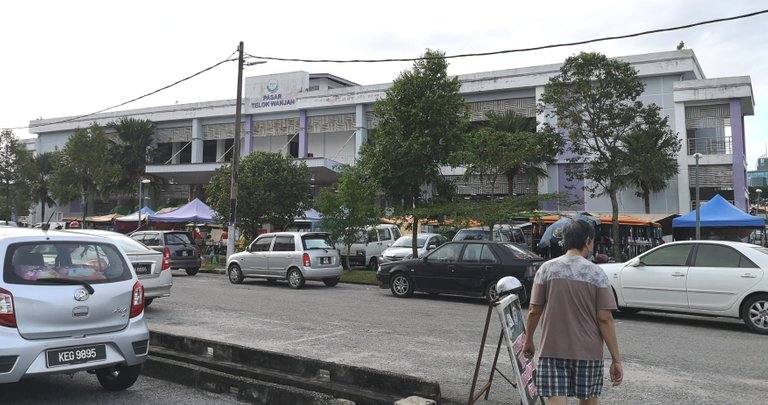 Just look at that huge building, you may zoom in to see the name of the building, the whole thing is market. We parked opposite the building and we were going to cross to road to the market at the building. They have market outside the building, they have market inside the building. Such huge gigantic market. Yeah, the man in the photo is my dad.
Outer area
Many vendors set up their canopy and spread the tables or tools needed to sell their items. It ranges from fruits, to household items, to kitchen items, to clothes & shoes & socks & inner wears, to food/snacks, sanitiser, Covid19 test kit, masks, and anything in between. I am going to show you a lot of photos, there could be more but I couldn't catch up as my parents walked so fast in front of me. I was trying to snap and to locate them at the same time. I wouldn't want to get lost here in this huge market.
Super a lot of stuffs here!!!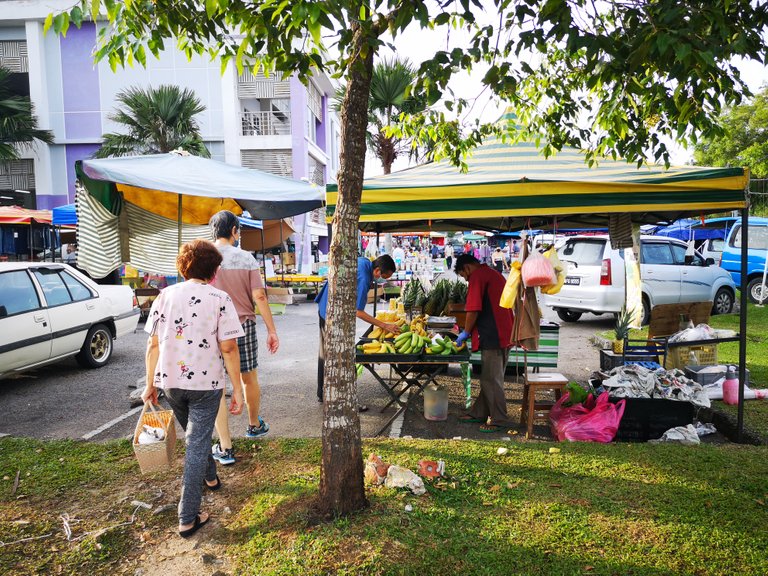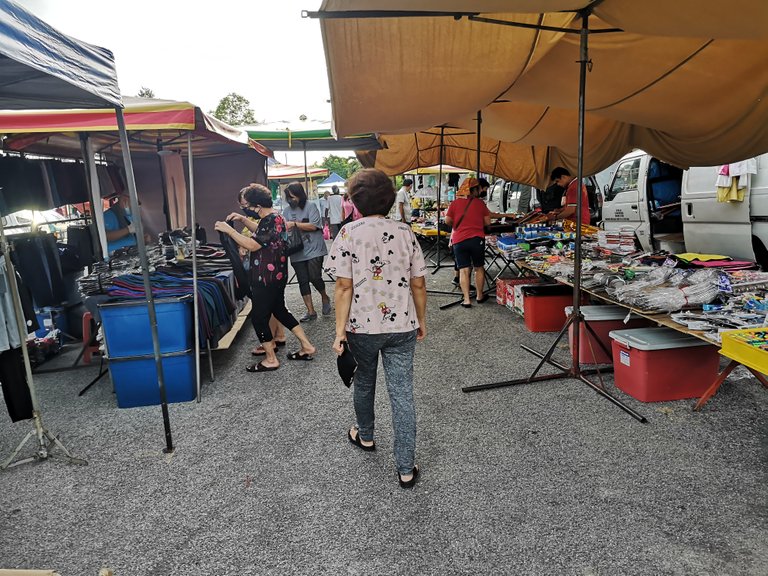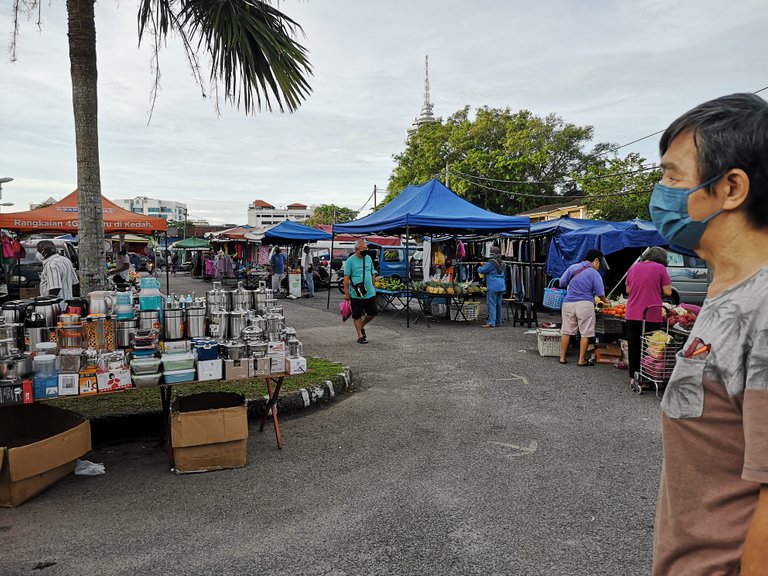 There were so many canopy stalls at the street, so many sections of streets too, like three different lanes of streets. I was amazed. And abit lost as in which way to go.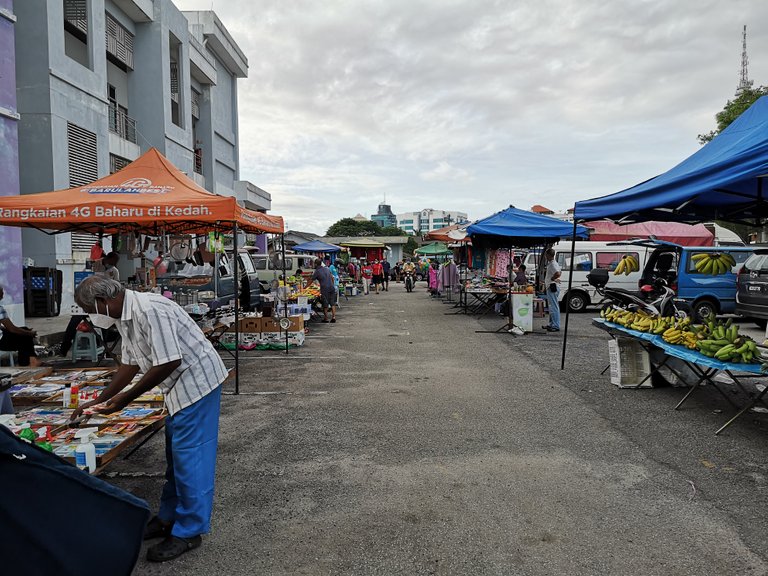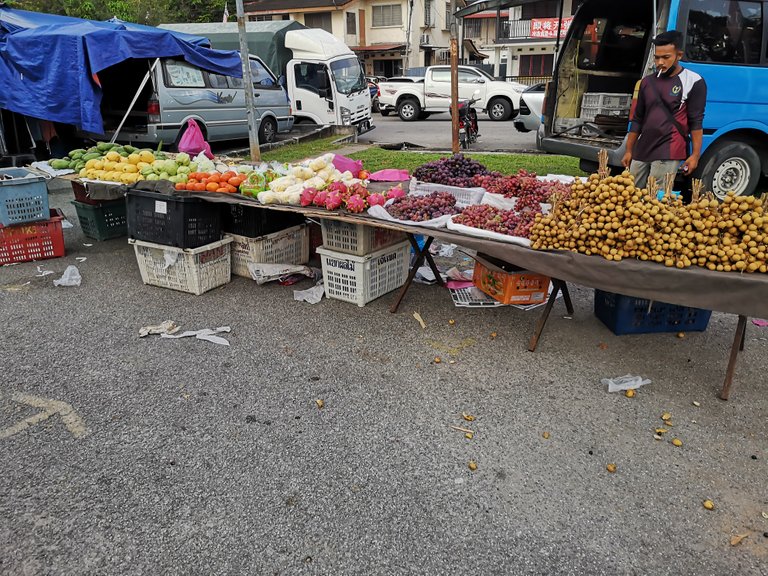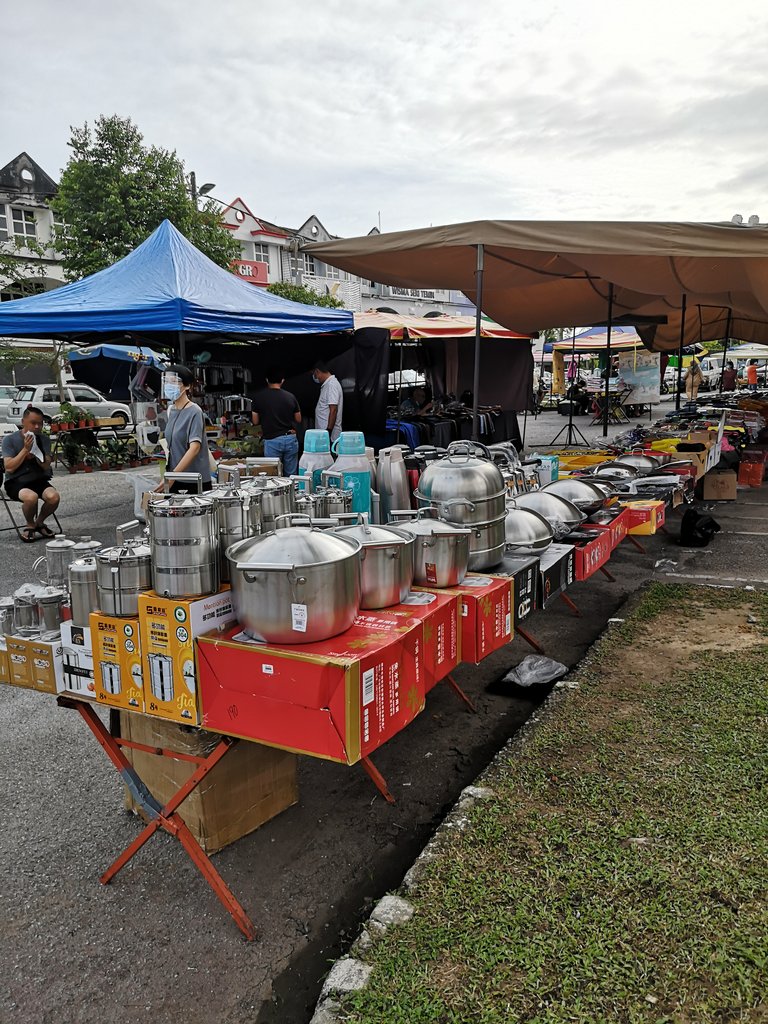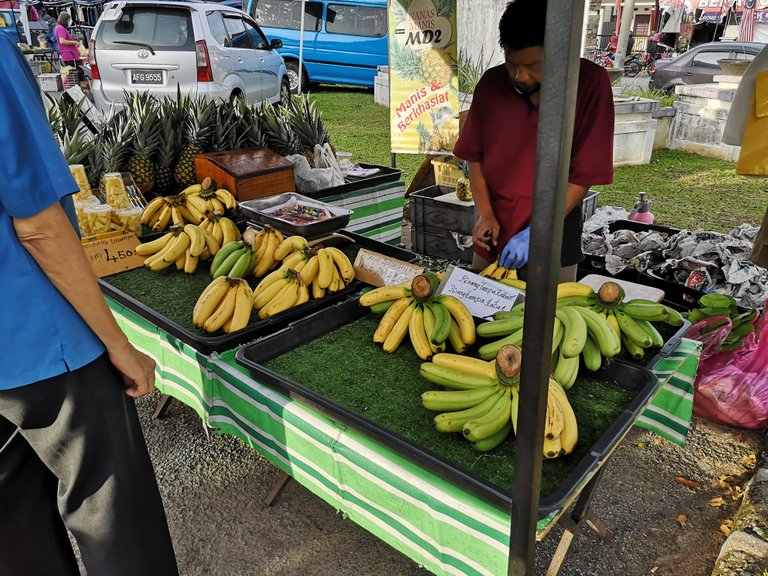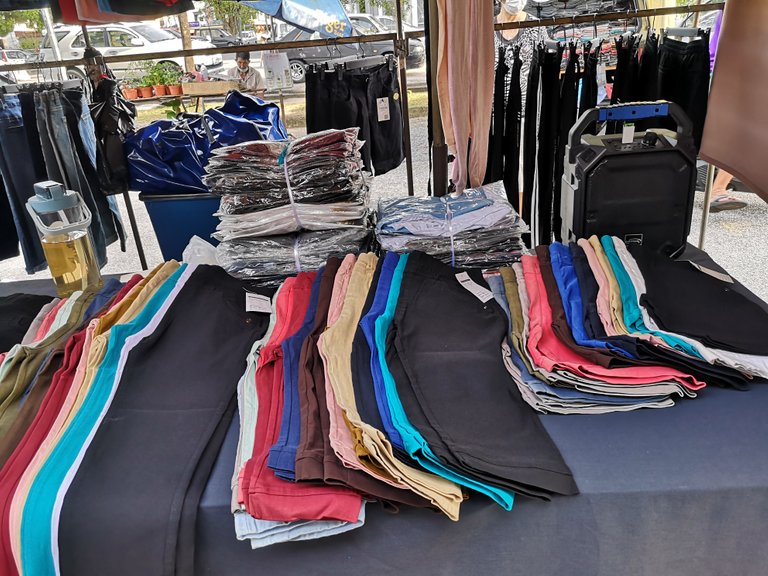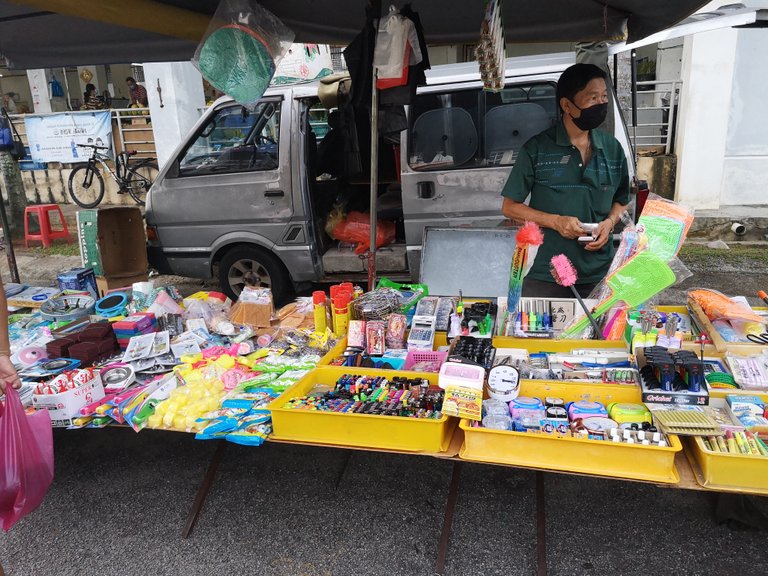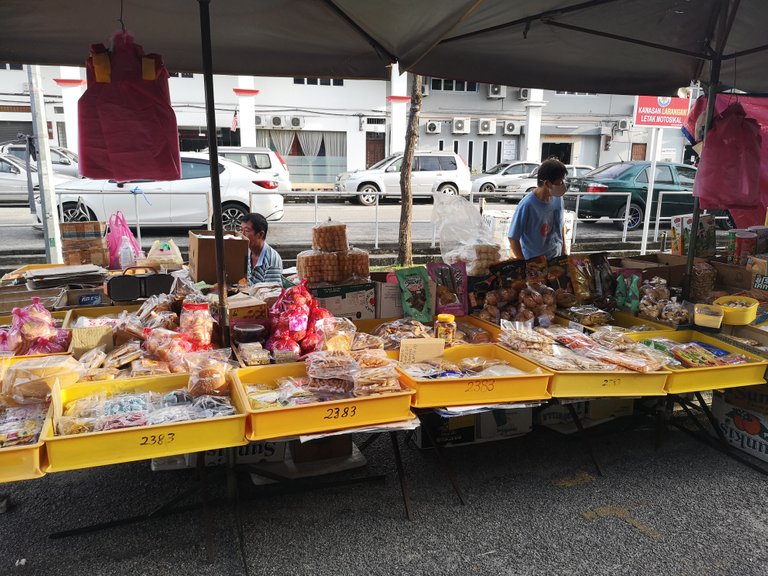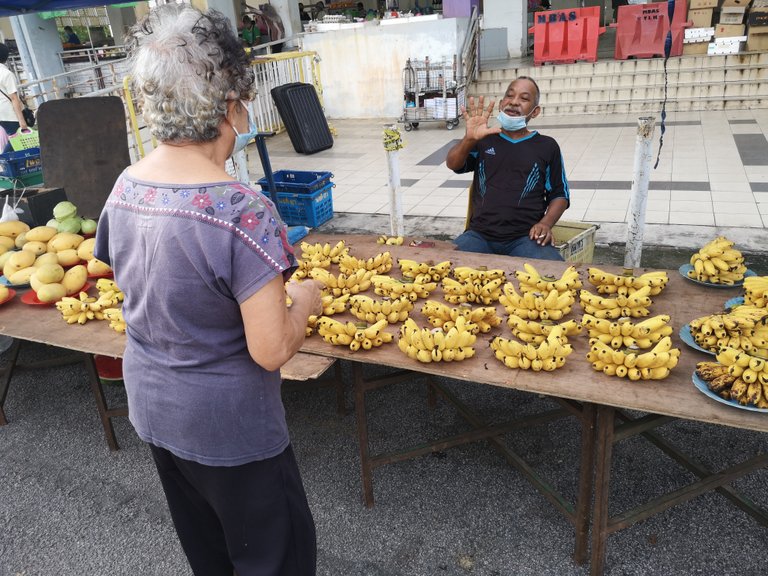 The bananas here were so beautiful, so my father bought a bunch. While my mother was busy buying Chinese herbs stuff at the following stall. I was busy taking whatever stuffs she bought to place into the market basket in my hands while another hands taking photos. Haha.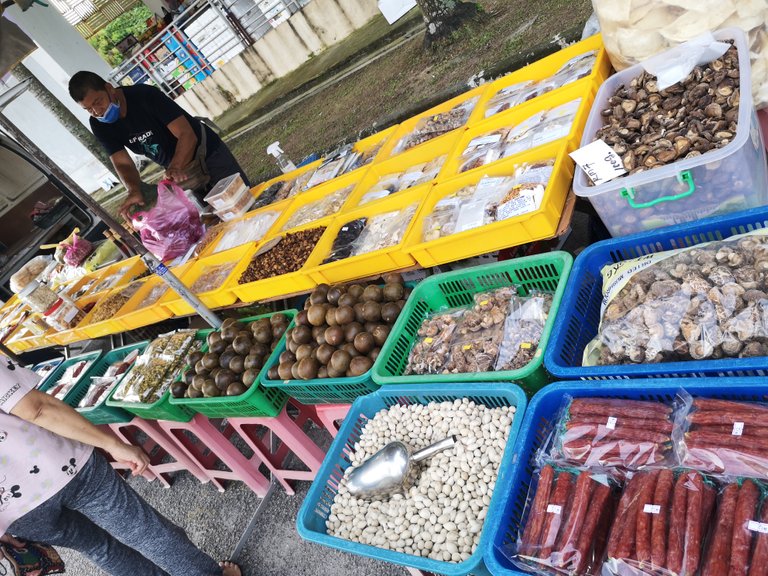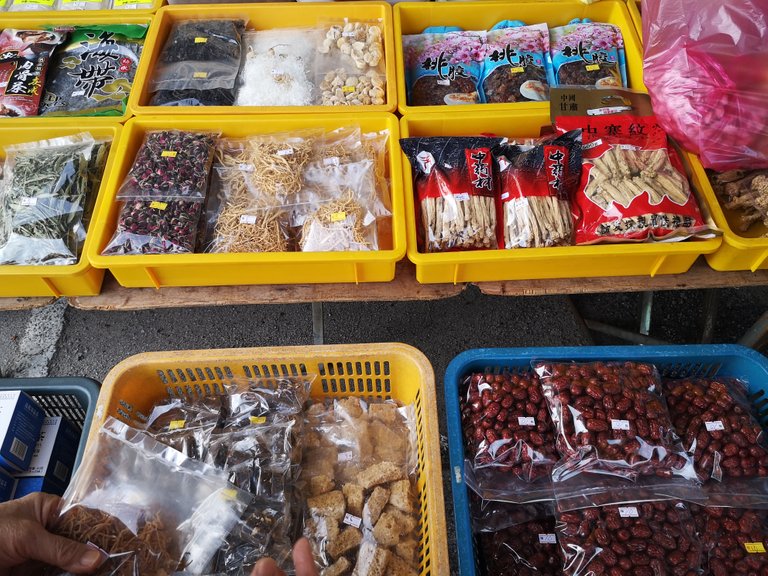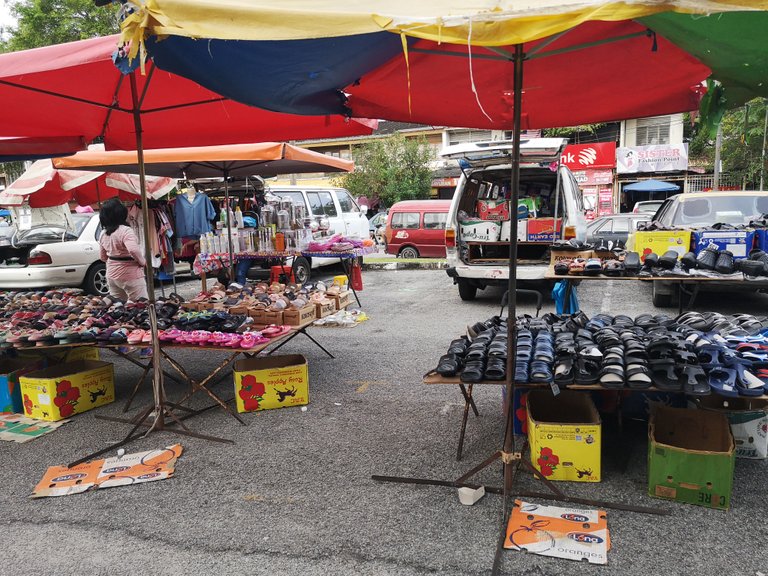 Basically, I just followed where my mother walked while my father was free to roam on his own. He said he was going to another side to get mangoes.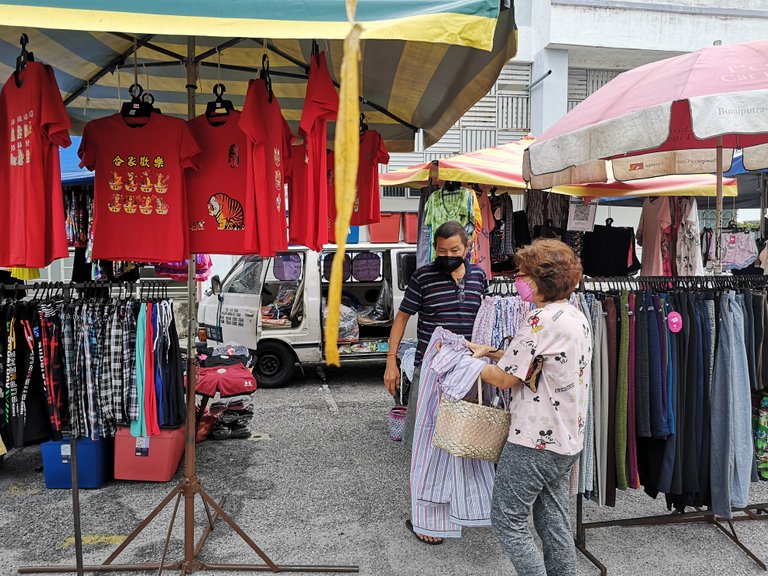 Here, we got to buy some pyjamas pants, and shorts for me and t-shirts for my boys. I felt like a little daughter again, didn't need to buy stuff for myself but my mom bought all for me. Such blessings!
After we 'conquered' the outer section of the market, so-called the dry area, we were heading to the inner section aka the wet area aka the inside building.
Inside area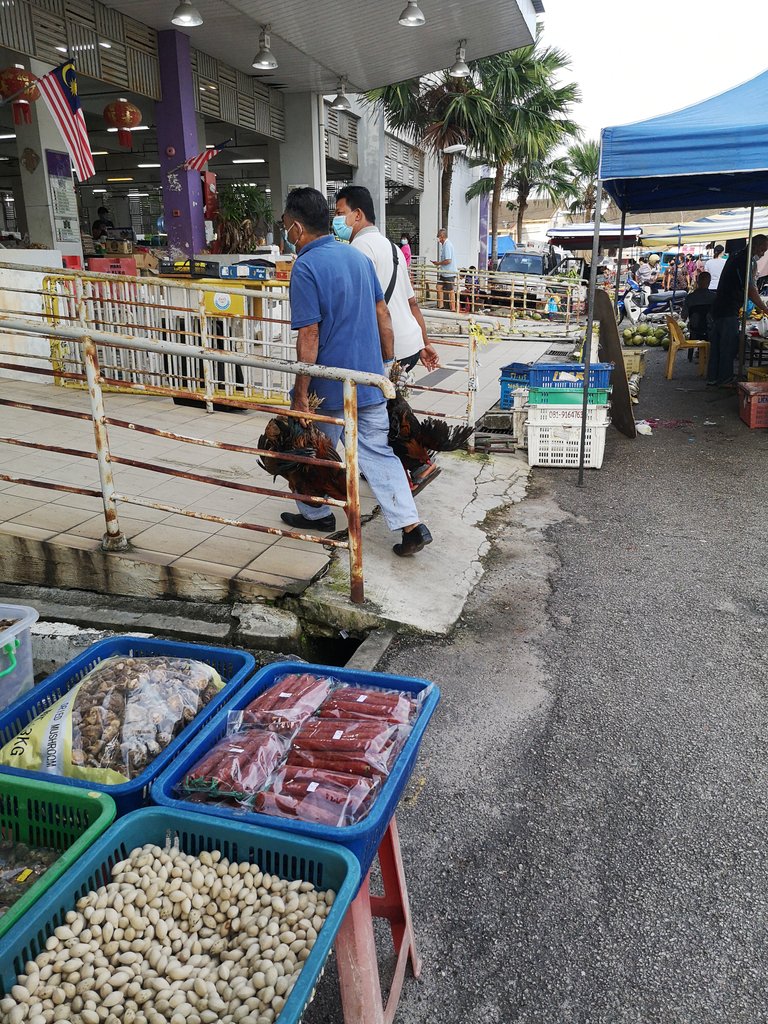 Suddenly, I was amazed at the sight of vendors holding live chickens to be slaughtered. The last I saw this scene was when I was way younger, around 7-8 years old. In Kuala Lumpur, most markets sell chickens that had been slaughtered earlier. Here, they slaughter the chickens up one order.
My mum wanted to buy some vegetables and 'paos', so here we were at the vegetables section.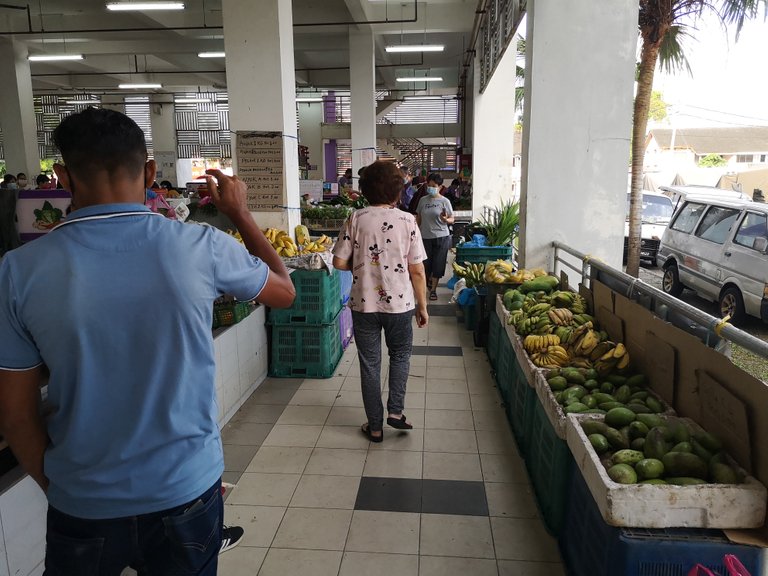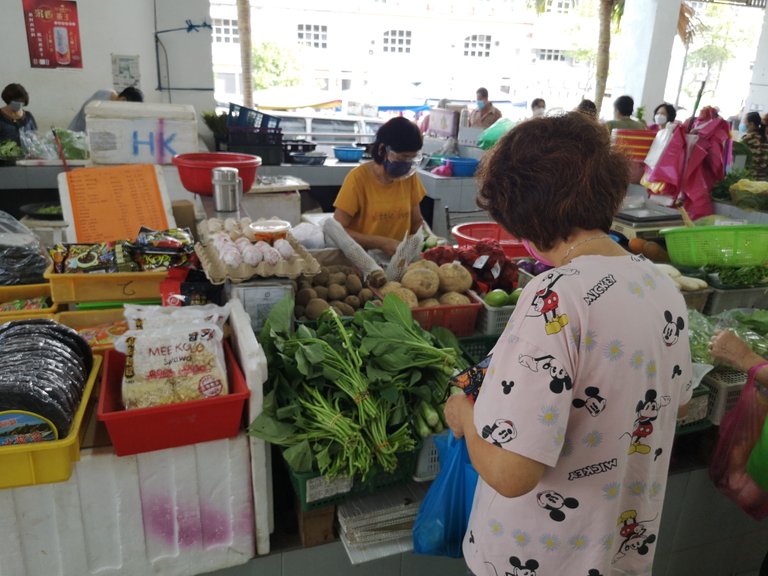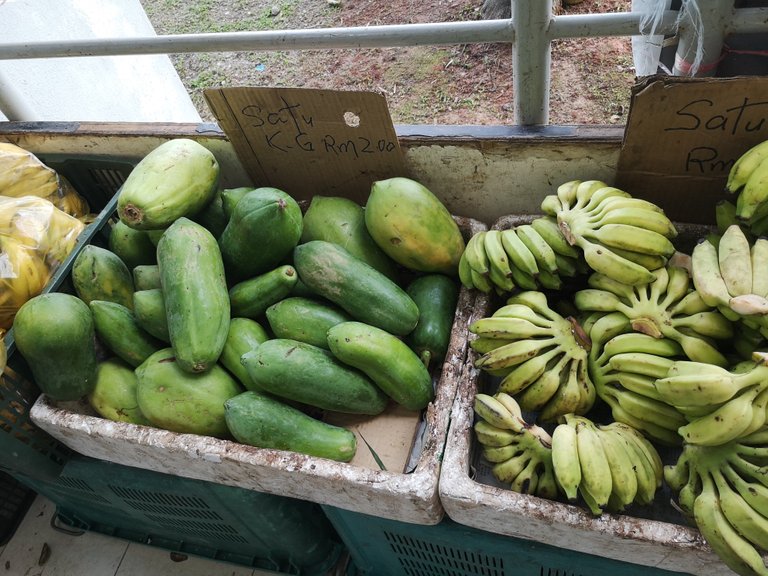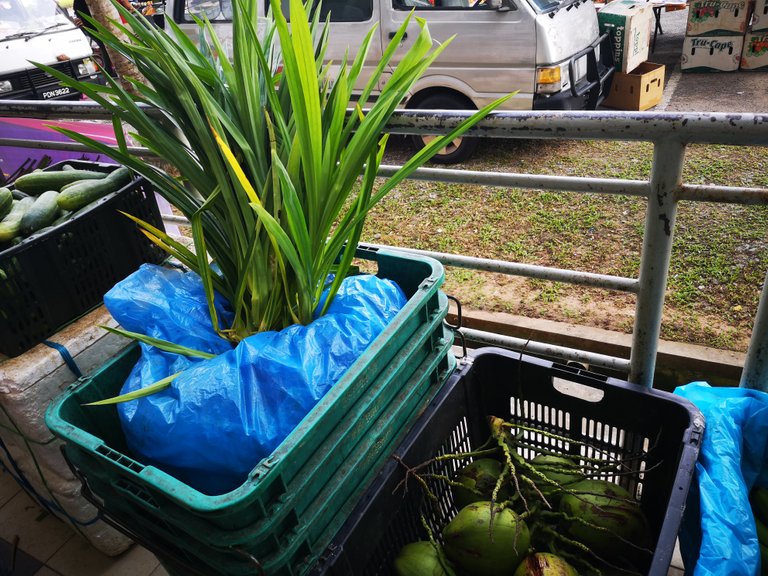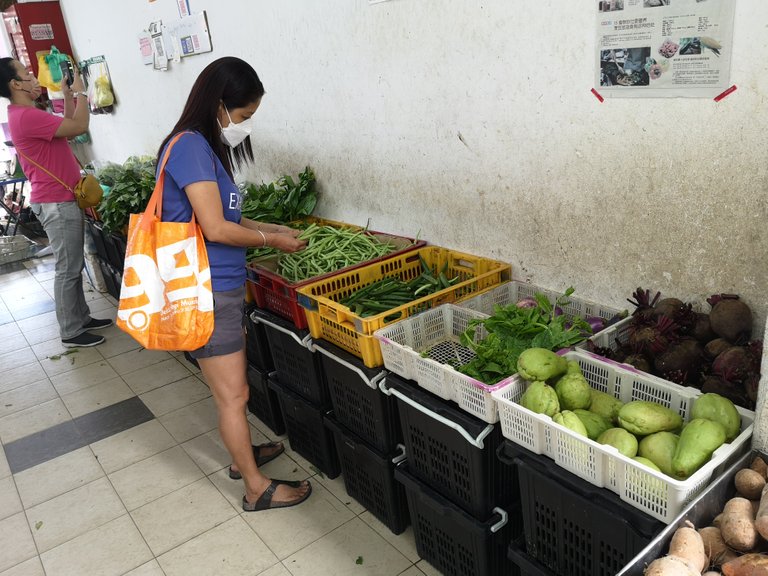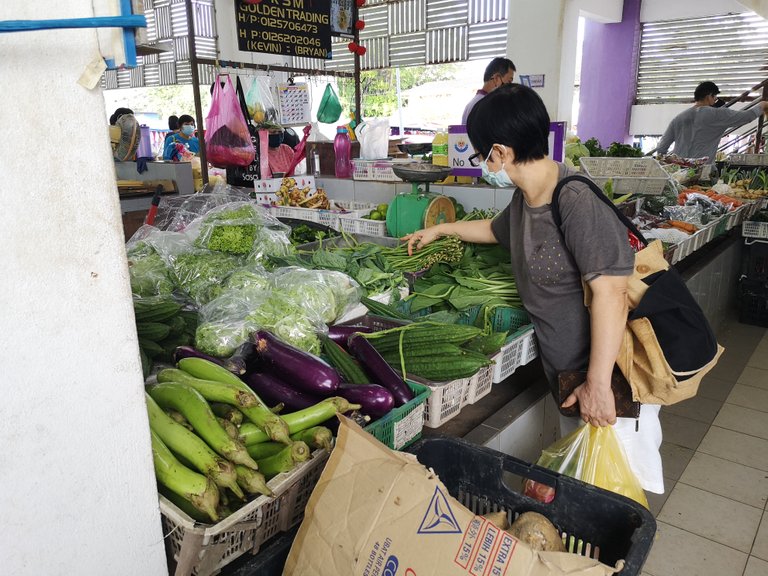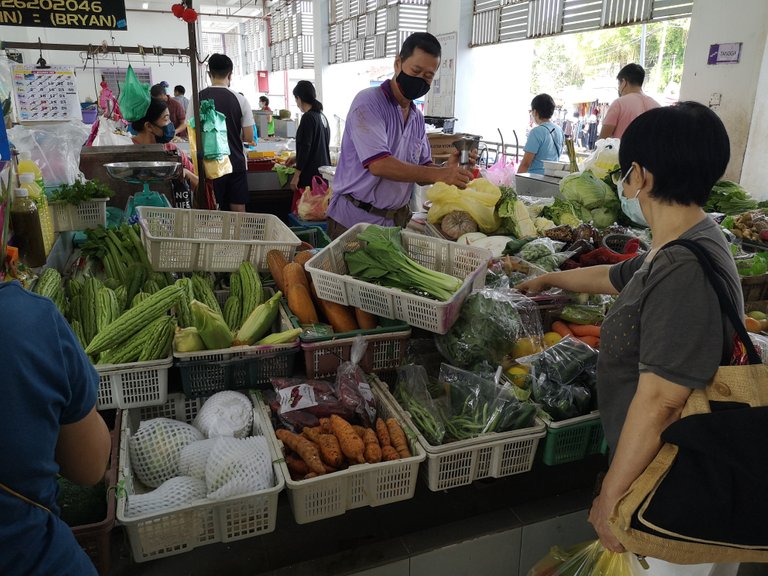 Then, to another section where vendors sell 'pao', dimsum, ingredients for hotpot/steamboat/shabu-shabu, tofu, beancurd, tofu skin, seaweed, seasonings, cooking paste, soup stew paste, etc.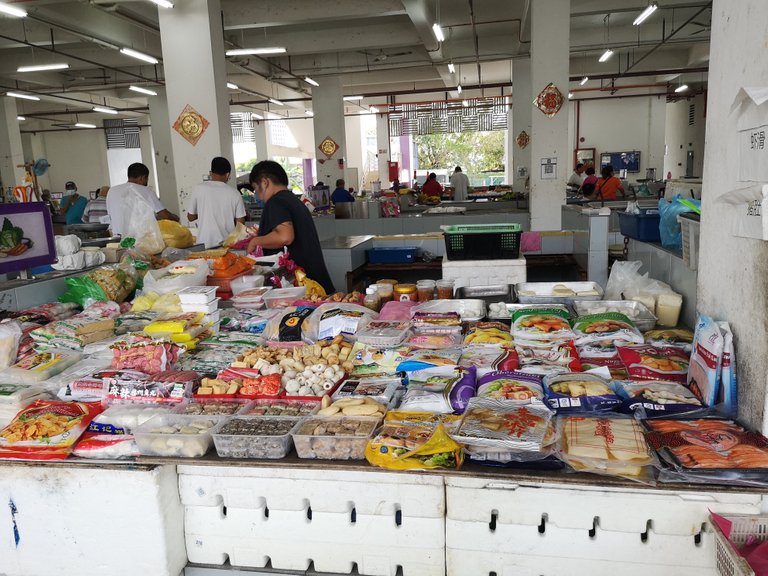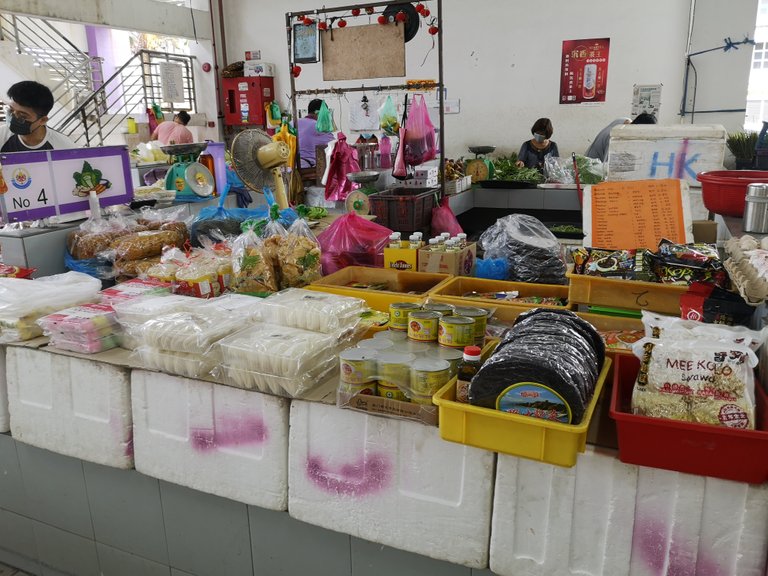 Overlooking to the other side which we did not walk to is another huge areas where vendors sell fish, prawns, chicken, meat. And a small hidden corner section which sell pork. Usually, in our country, we do this special allocation for pork to respect Muslim who are forbidden to eat pork or to touch anything to do with pork. Or pig.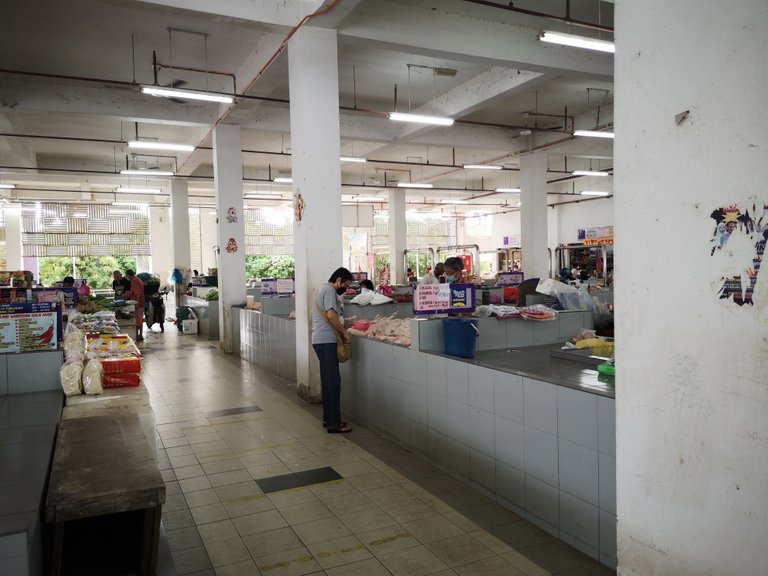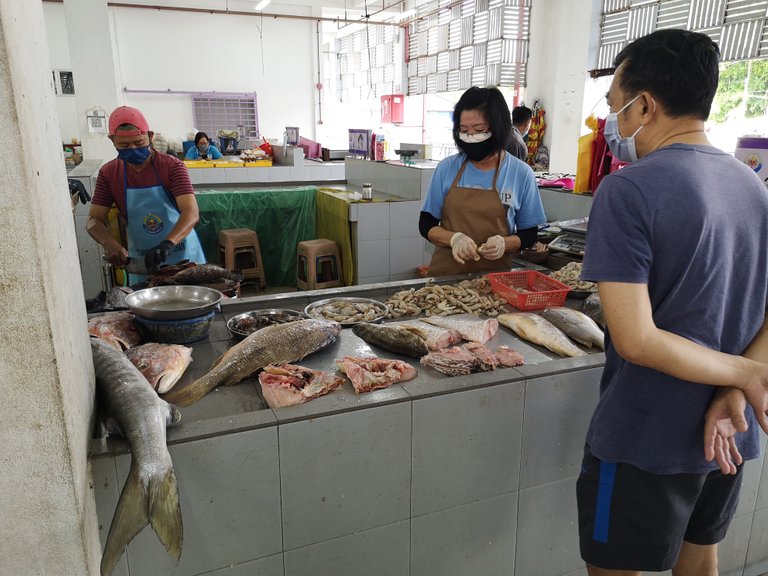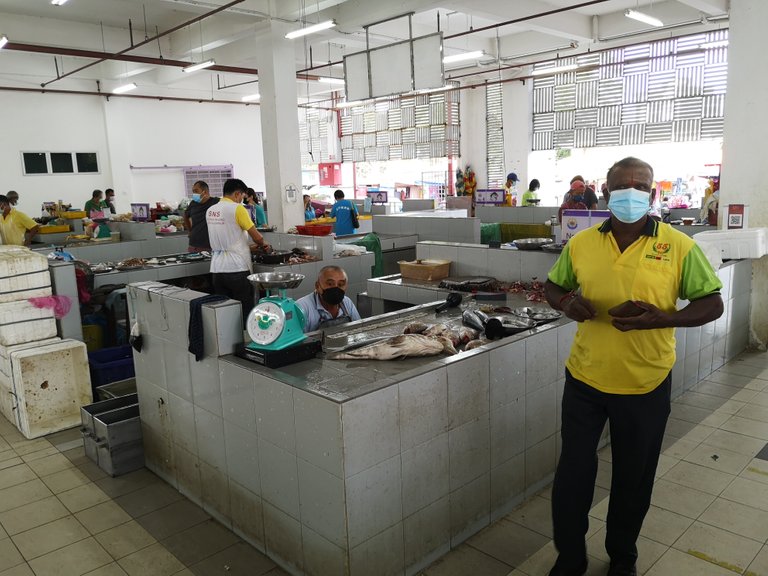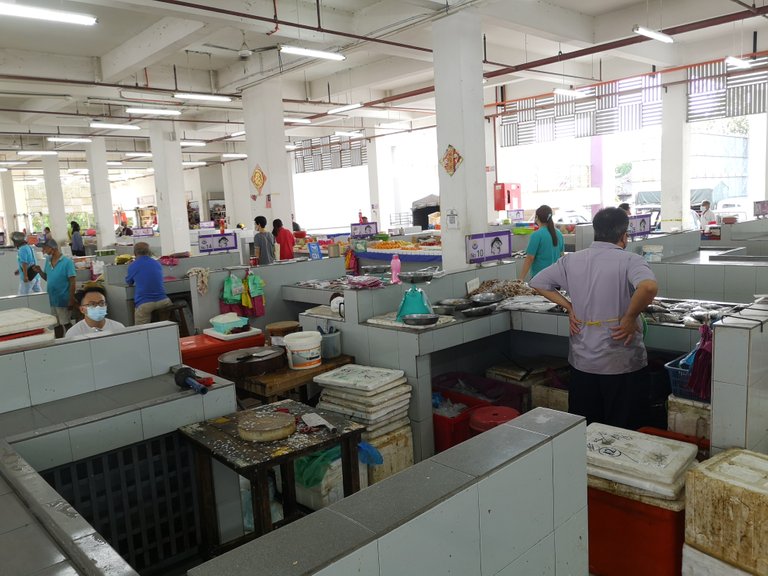 Very very huge, long building, I wondered if I actually walked to every cubicles to take photos, how long would I need and how many photos would I have taken.
Breakfast time
We loaded all the stuffs into car and were hungry. This called for breakfast just nearby the market. I had delicious pan mee soup, and an eye-opening cup of hot local coffee.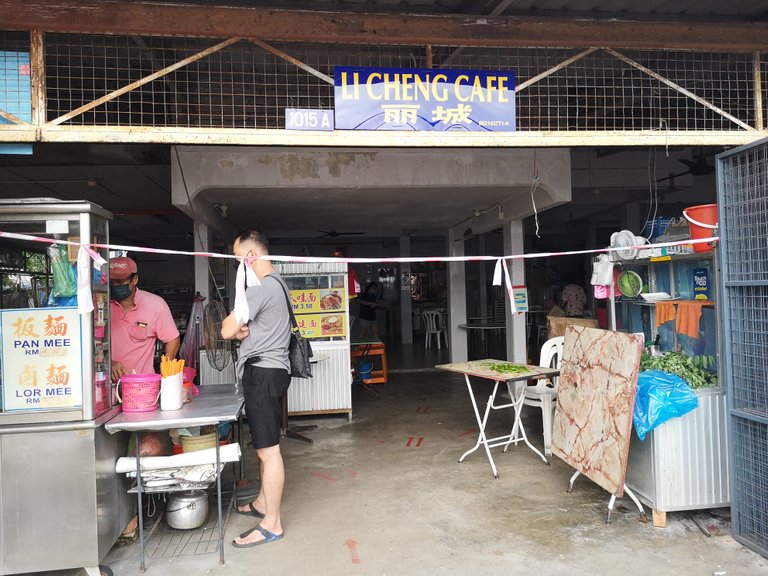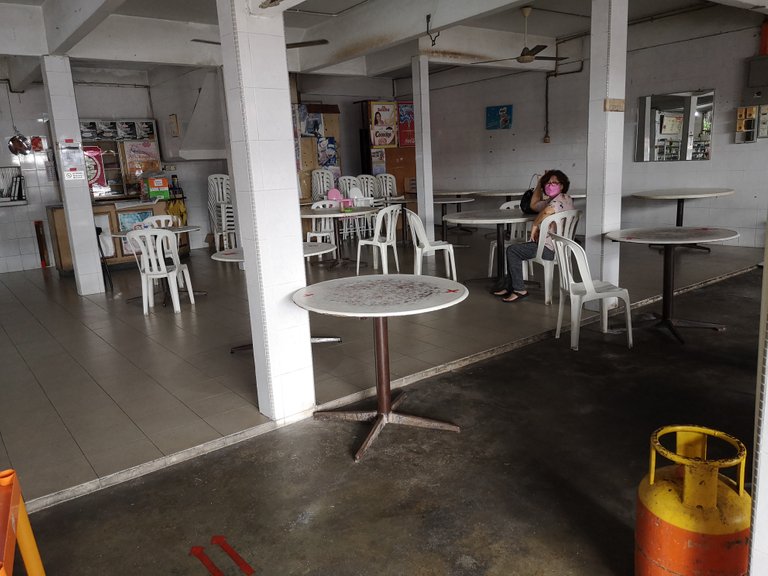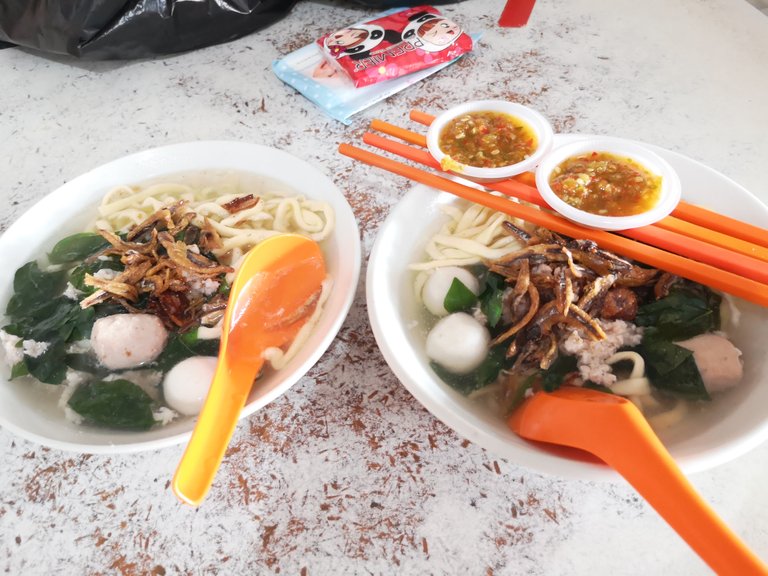 Mother's eyes are like eagle's eyes. She always noticed where was I and what I did. So adorable.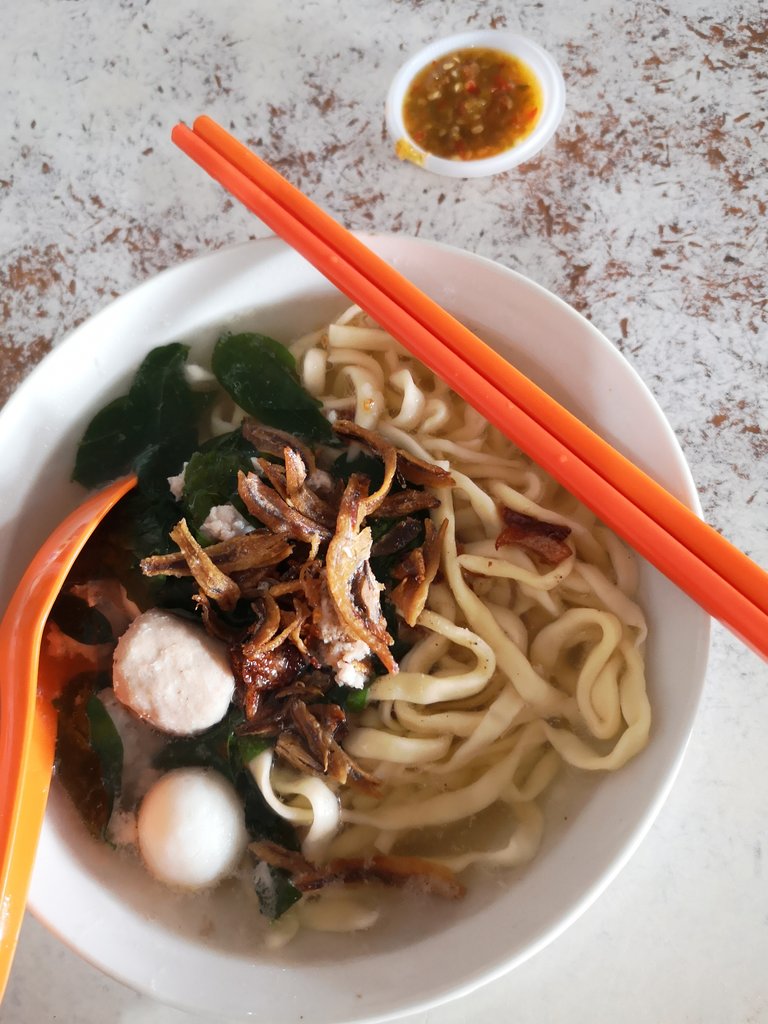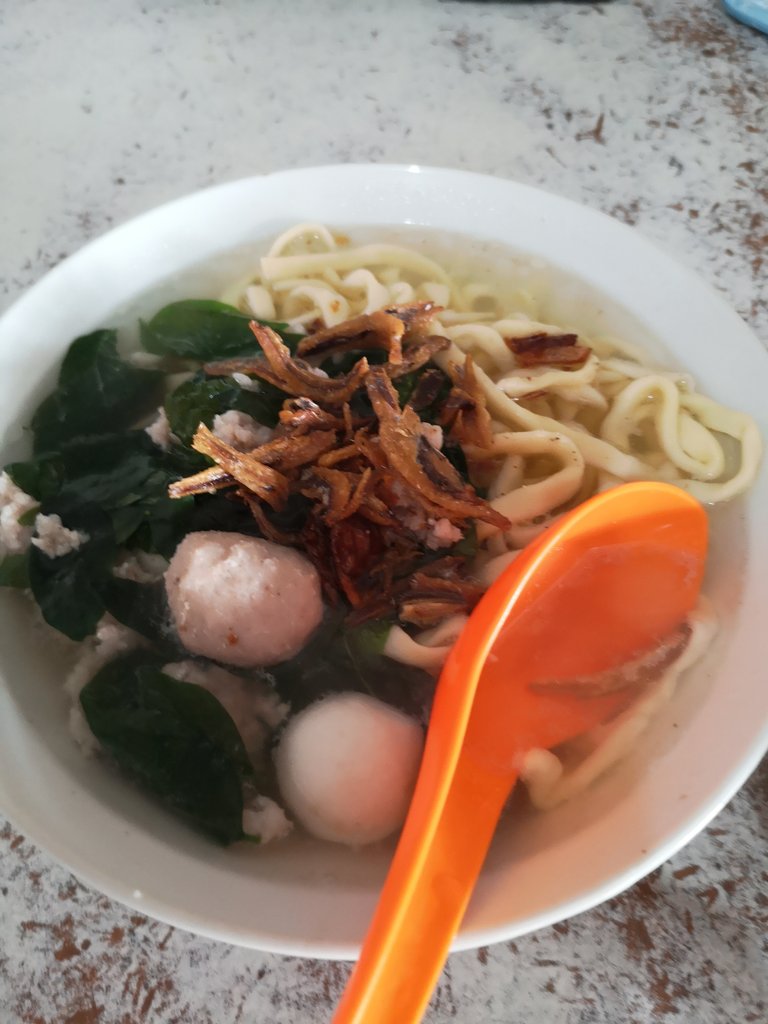 It was such a fulfilling time at the market with my parents. I will surely miss them when I am back to Kuala Lumpur. I love moments of talking with them, sipping coffee with them, holding their hands, looking at them do things. I wish they can grow old nearby me so that I get to take care of them.
---
Thank you for reading. Stay bubbly. Stay hopeful.

❤️Love from me❤️
🌷Flowers for you🌷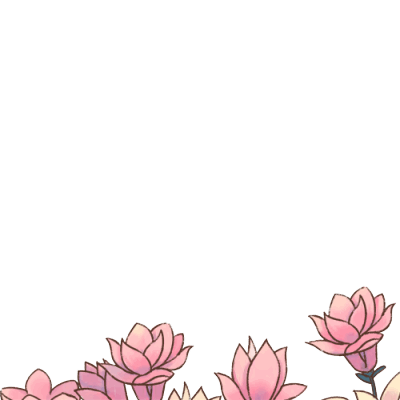 ---
---