Vibrant Saturday
It was another Saturday again, and I can never stop saying that I feel time is flying faster and faster each week, each year. Not sure is the earth spinning faster or I myself spin too fast. Anyway, here we were at Aunt's place again, our routine Saturday visit since she is staying alone. It is my privilege to bring the boys to visit her while having a hearty meal with her. She was always the cook. And always will be until she goes home, she said to me before. Let's have a look at the spread of her food.
---
Hearty Meal
So vibrant colour!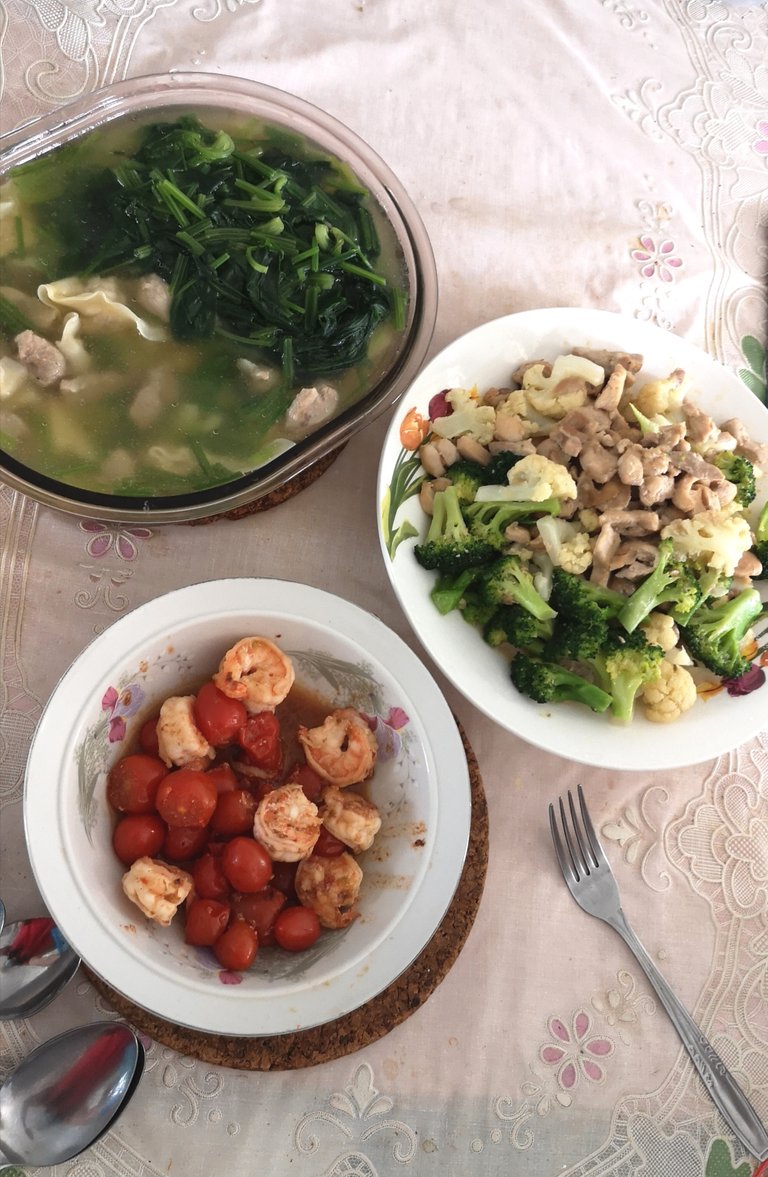 I love the colour combination. Don't you think they look brilliant and healthy and delicious? We were rushing abit that day as my brother borrowed car from me, so I needed to reach home earlier for him to use my car. But, we still spent some meaningful time together. My aunt loved to repeat her stories to me, when she was younger, working hard for family, and when she was a toddler where war was prevalent that time. She always ended with a heart of gratitude that she survived the war and wasn't being murdered as that time they would not spare a daughter. Let's not talk about war, we already need to war with Covid19 now. Let's zoom in her food.
---
Stir Fry Prawn with Cherry Tomatoes
This one she said she specially cooked for me. I was totally pampered. The boys didn't like prawns but she said she realised I might need some nutrients from seafood, so yup, here was the dish. Very yummy! The little sauce was her own boiled chicken broth.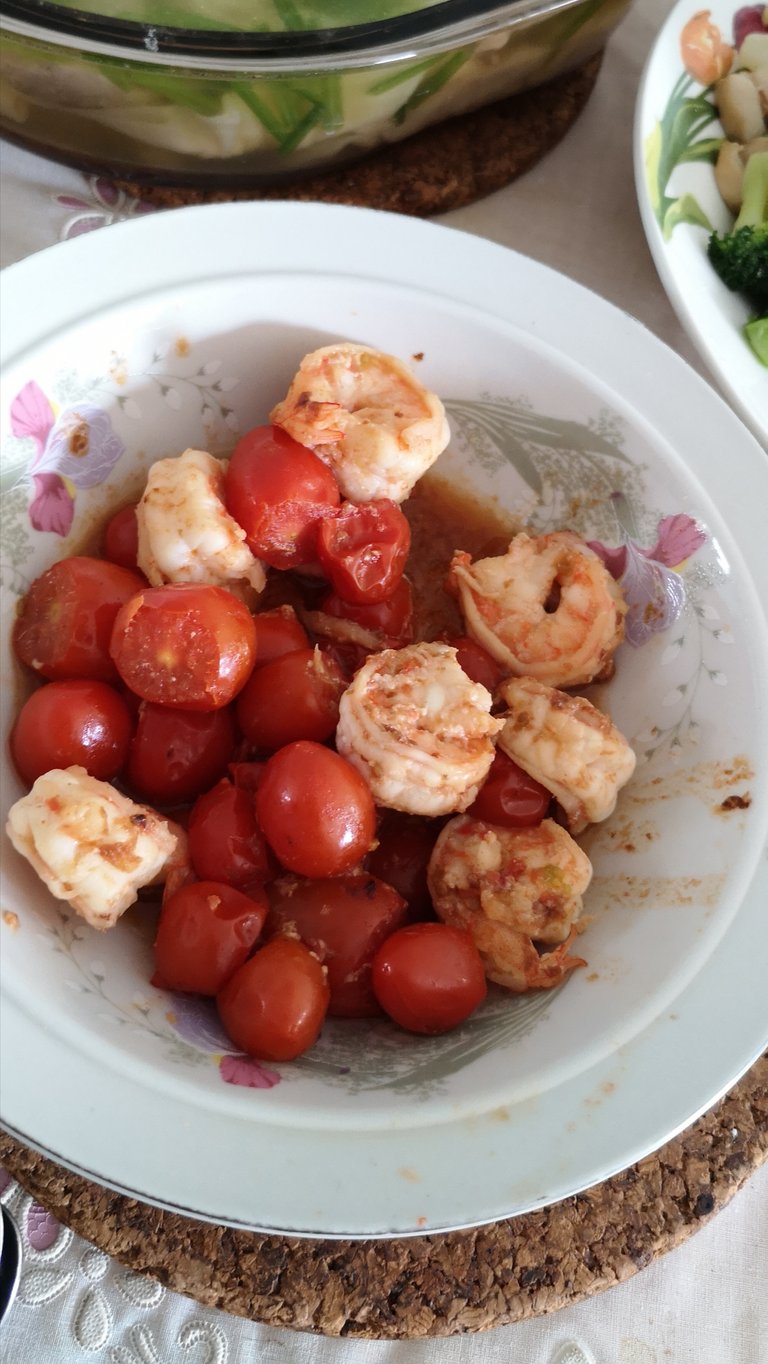 Wantan soup with Chinese Spinach
Alot of Wantan or wonton under the spinach. There were so many types of spinach right? Local spinach. Western spinach. Chinese spinach. The wontons were filled with generous fillings of meat because she made them by herself. This soup had also pieces of pork as she wasn't sure whether did Jansen love wonton. Yes, he loves wonton aka dumplings. My eldest ate 9 wontons, I ate 5, Jansen ate 3.
Stir fry chicken with the flowers
We love broccoli and cauliflowers, she knew it. So she cooked this extra dish to accomaodate all. Alot of food for the four of us.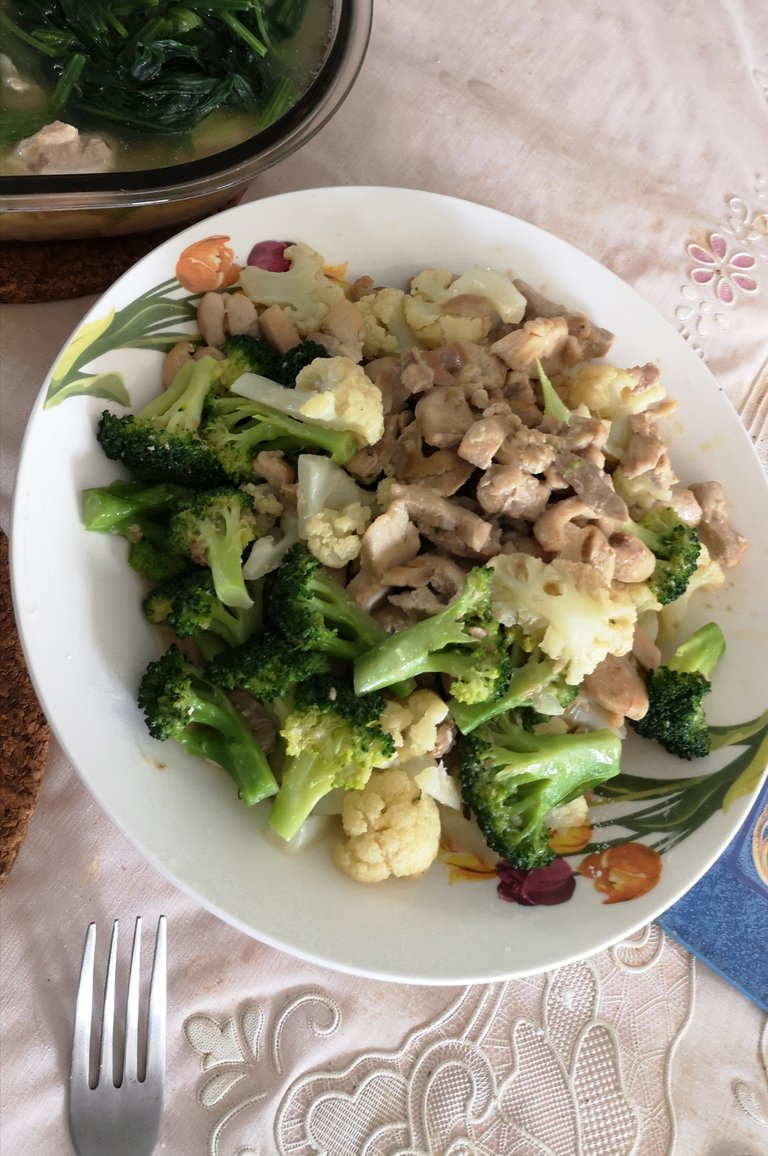 ---
There was alot of leftovers so she asked us to pack back for our dinner since she would not be able to finish also for dinner. She said sharing is caring. True! I love her kindness and generosity. I pray she has long life.
❤️Love from me❤️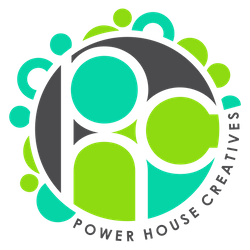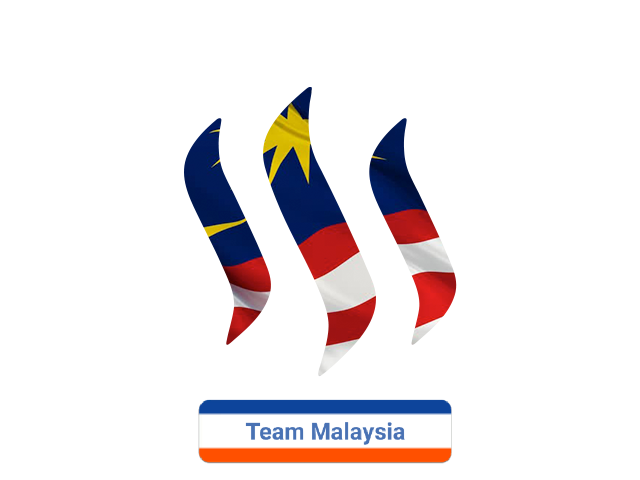 ---
---