First time, using Pencil colors
Hi there lovely Hive People from Shahzaib and @Shrazi (his father, who is writing this blog)
I created his account few months ago and there is no plan to start blogging very soon but few days back (7th January, 2023) he used pencil colors for the first time. I captured his Photos and video clips and sharing his activity throw his account, instead of using mine.
It was all of sudden, because we didn't start school books yet. We are learning Arabic alphabets and Islamiyat (Islamic Studies), and there we get that coloring page...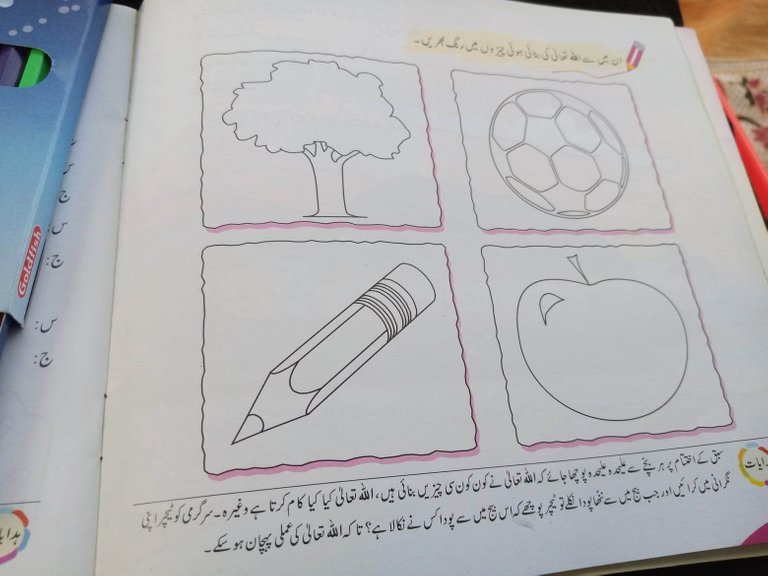 When I gave him pencil colors, first he saw me like "I am serious or not 🤣"
I smiled, and gave him color box. Asked him what color he saw on football and he said "black and white" So I told him to color those boxes with black and he start his coloring (first time 😍)
and finished it like this 😍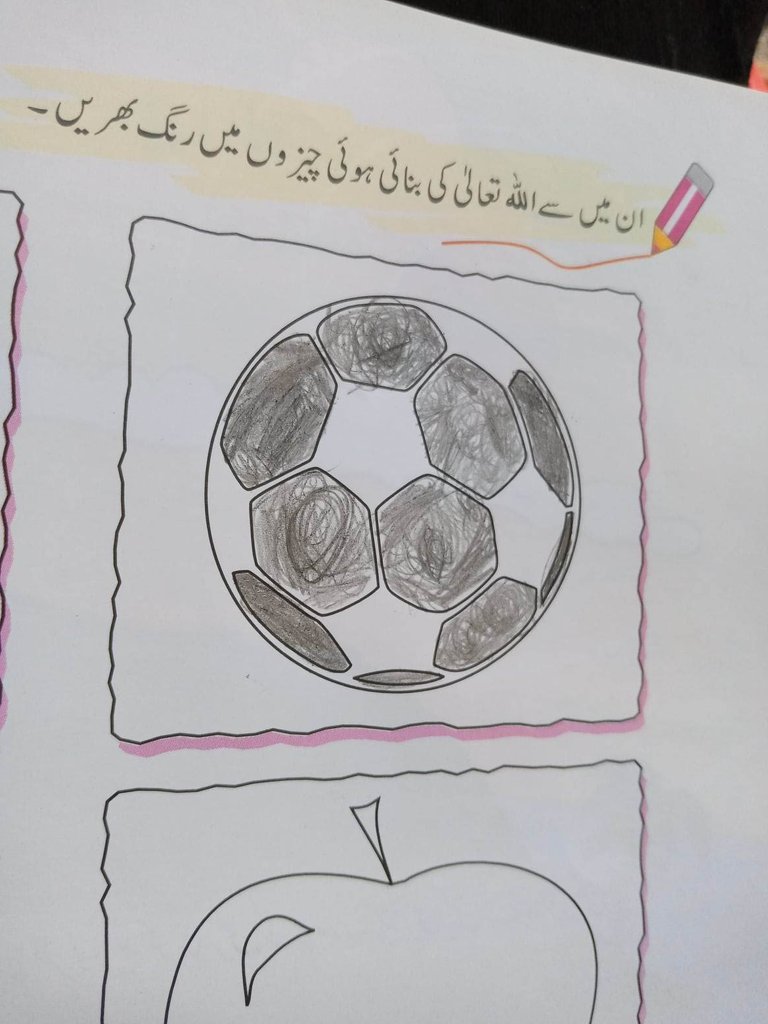 I was very happy with what he did on his first attempt 😇

Today at evening, I gave him the book and color box to fill all other three images on the page. And he start his work again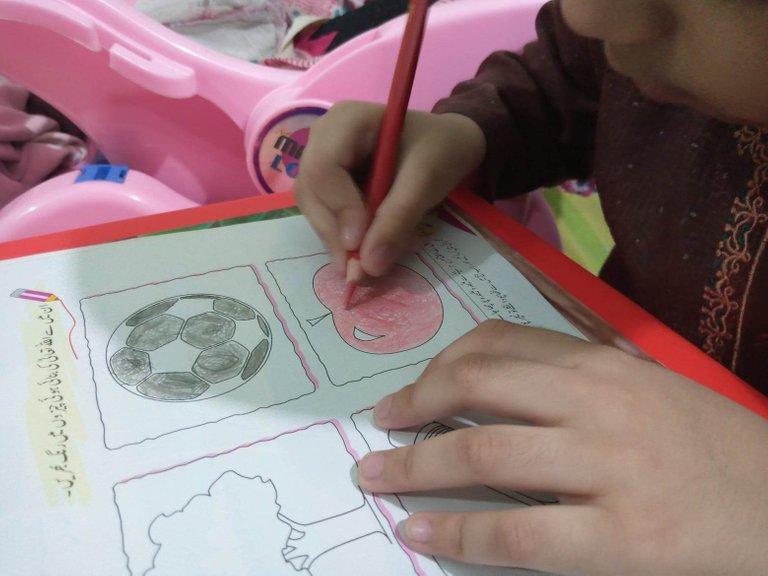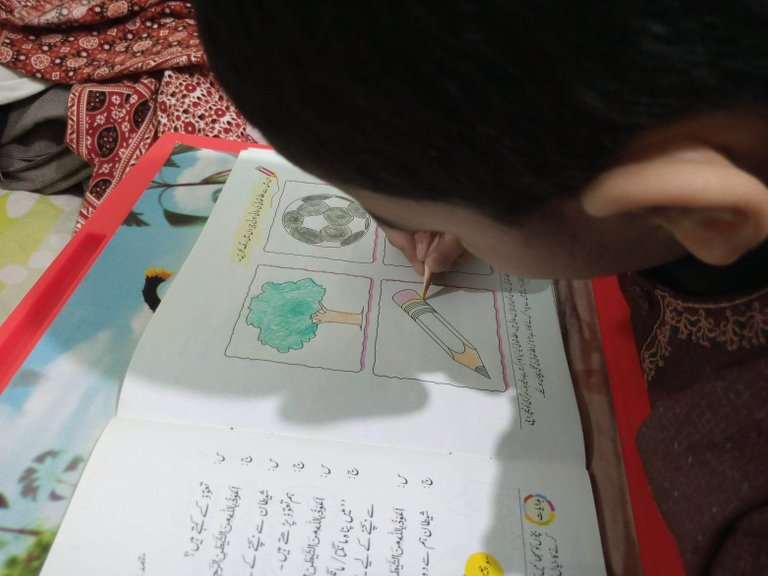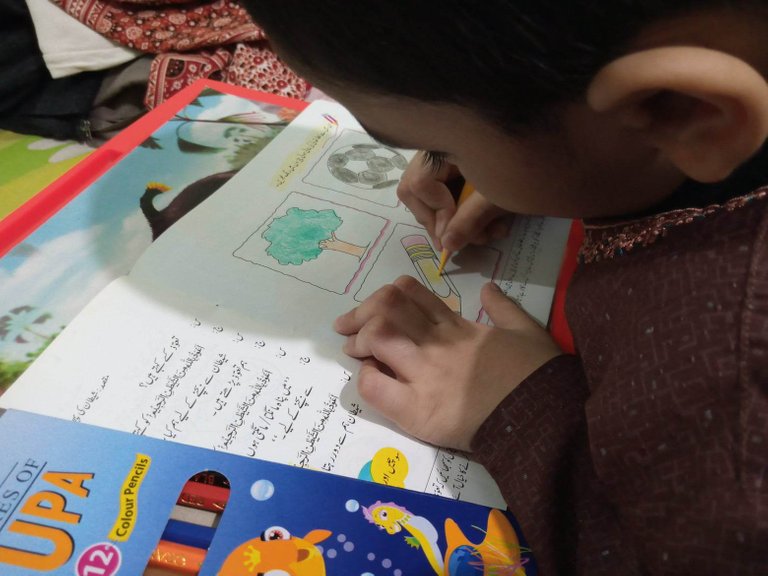 And wow, he finished his work so accurately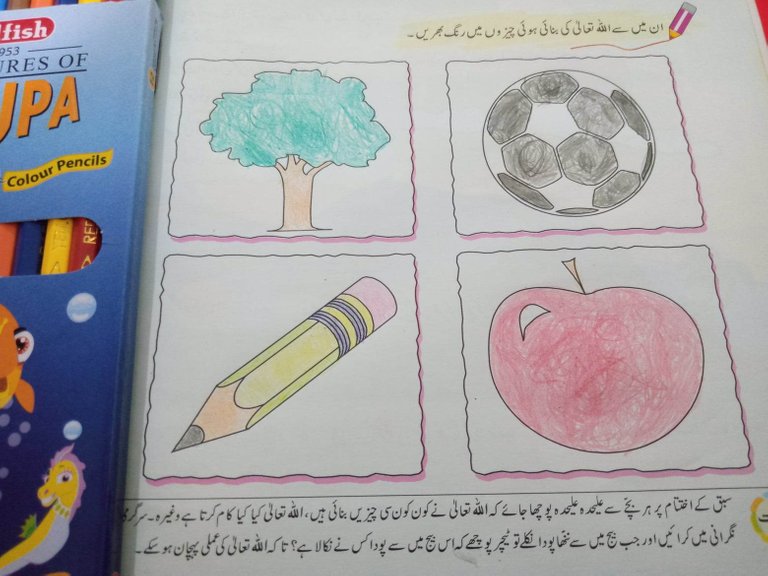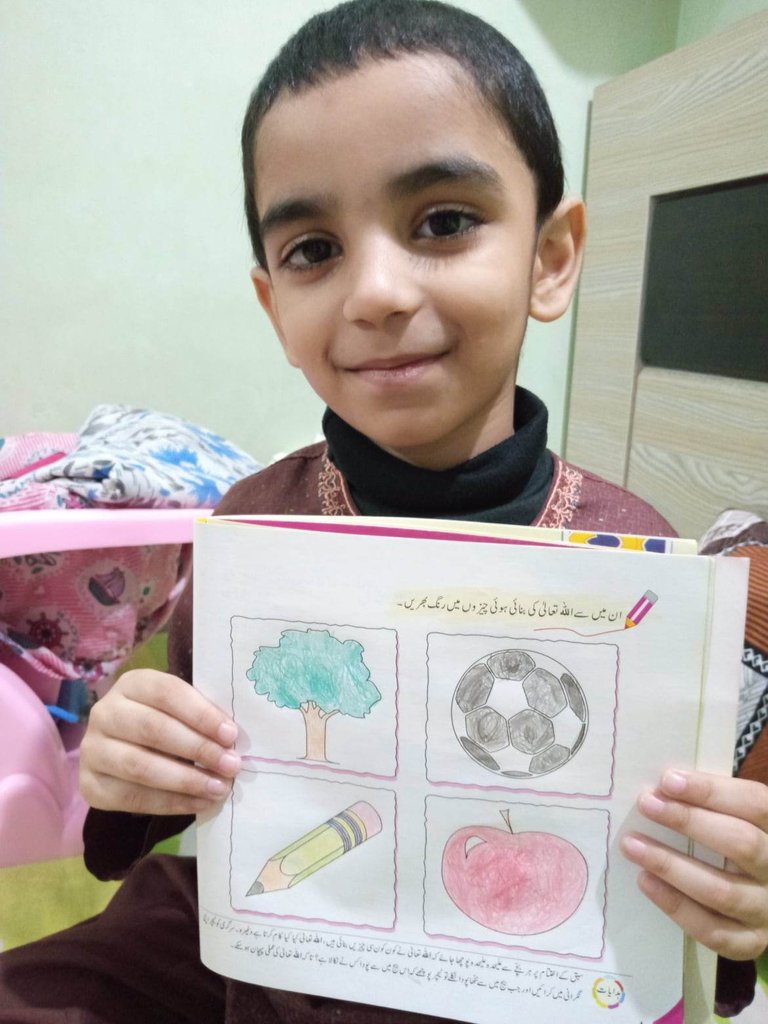 He Shared his coloring work to all family members, to his grand parents as well. And all gave him love compliments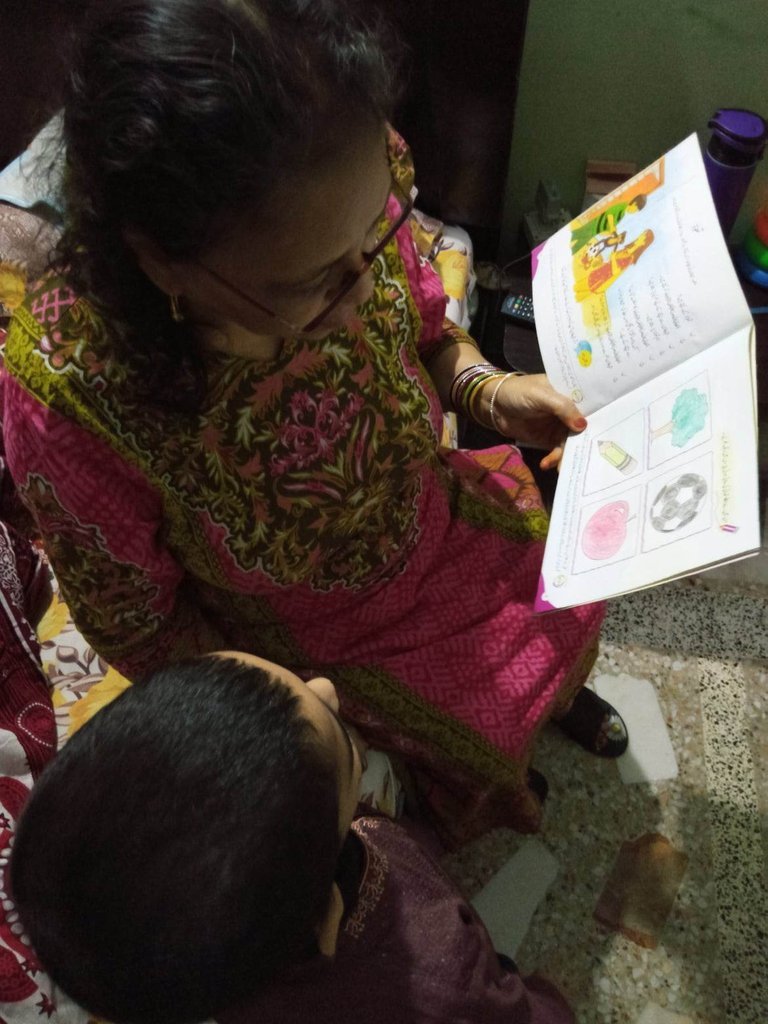 I am @shrazi, his Father and I captured those photos and video clips and blog it using his account.
I will try to share his activities until he will able to manage his account himself.
I used my mobile Infinix Hot 8 for capturing clips and use online tool https://cloudconvert.com/mp4-to-gif to convert MP4 to GIF.
That's all for now
Thank You
---
---