Cleaning an Overgrown Grass Airstrip - Slow Progress On The Runway - #8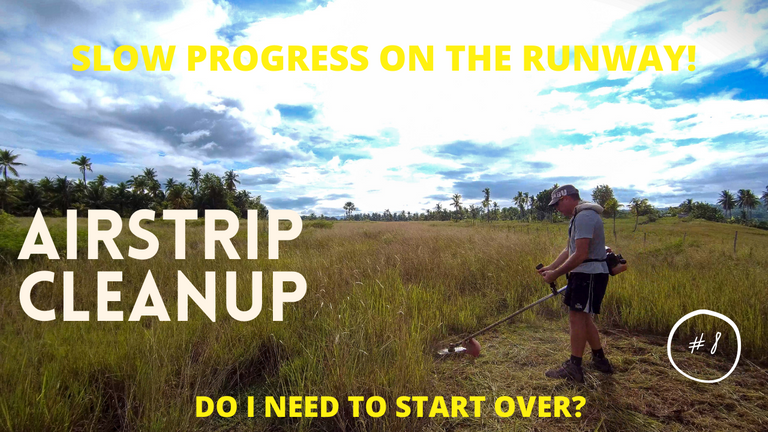 Hi Hive,
Welcome back to the airstrip cleanup. This is part 8.
Why a Cleanup?
I have ignored and neglected the airstrip and hangar for about 6 months and as a result, nature took over. With a fallen fence, tall overgrown grass, and a filthy hangar, the whole place is in dire need of a cleanup.
Where Are We So Far?
As of this video, I have only been able to take care of about 1/3 of the total area I planned on cleaning. It's much slower and much more physical than I had anticipated.
In this part 8, once again, I'm raking the grass clippings from the previous day into a pile before moving on to using the grass cutter and making more progress on the runway. Slow progress, but progress nonetheless.
The problem I am facing though is that I'm soon going to have to start over again. The grass on the areas which I have already taken care of has already grown quite a bit, especially the parking area. The runway itself is not necessarily an issue because I only need a couple of hours to pass the lawnmower all over. For the parking area, however, because of the pebbles, I can only use the grass cutter and that takes a lot longer.
I'm going to continue working early in the morning. As long as I stop before 10am, The sun doesn't burn my skin too much and I get to have the rest of the day to chill.
Enjoy part 8 of the cleanup!
---
---