MY DREADED MONTHLY VISITOR
A conversation ongoing in my head:
"What is today's date?"​
"It's supposed to be out by now"
"Oh I feel somehow"
"Oh boy I need to check my skirt"
" It's almost time and I need to call in sick"
"Do I still have my drugs"
"Can this thing just come and go already🙈🙈
There's always a fight between my mind and body whenever it's that time of the month when my monthly visitor would pay me a visit .
Monthly visitor some call it, others period but the real name given by the English man is MENSTURATION.
To some they feel absolutely nothing when it comes and to others it is the worst time of their lives, sadly I belong to that category of people who are so unlucky when it comes, left for us "the unlucky ones" we would prefer it doesn't come at all (just kidding )😂
I get really anxious whenever my period is about to come, I just have to prepare and arm myself for the worst. It can come in different forms depending on its mood, pardon me but I would like to refer it (period) as a person, it is a visitor after all. This month the pain might be mild, the next month it can come with full force, you cannot predict this visitor's mood at all.

When I was a little girl, I always heard stories of girls with their different period stories, such stories were from my older cousins, friends, neighbors etc, funny stories like "my sister did not know she got stained","while Ada was sitting she felt like she peed on herself and when she stood up it was blood", "my sister went to use the restroom and saw her underwear was stained with blood, she was so scared she thought she had hurt herself".
So many funny funny stories, this made me look forward to seeing my own "Period", with stories like this flying around nobody thought it wise to mention the pains associated with this visitor, nobody thought it wise to mention the mood-swings, the attitudes, the cravings and most importantly the PAINS!!. They only fed my ears and mind with the embarrassing and funny stories without telling me the most important part.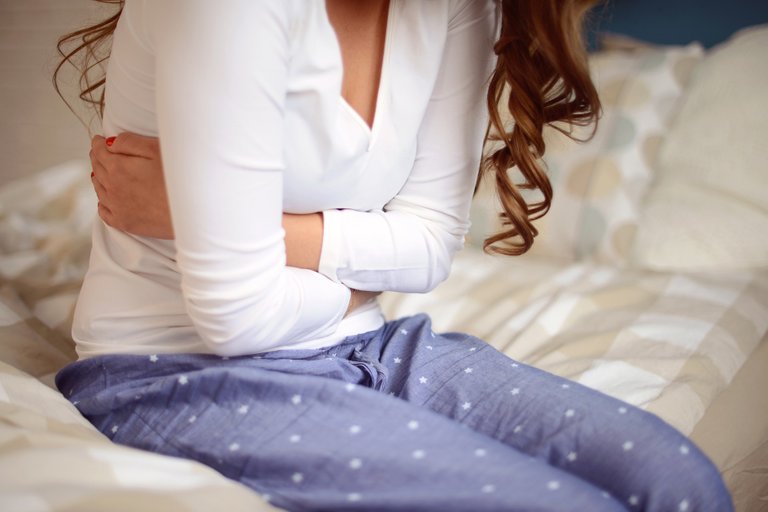 source
By the time my period started I was already armed, I knew all the hygiene there was to know, I knew all the processes involved but I didn't know about the painful part, the agonizing, heart shattering Pain.
The pain sometimes could be so intense that I would have to be on medications for a day or two before I would be fine, whenever my period starts I usually don't go anywhere on that day, I would always call in sick because its better to deal with the pains at home than to deal with it in public.
'Don't take any drug' they say, 'your system would get use to the drugs and you wouldn't be able to do without it', once the pain hits rock bottom 'I don't care!' I'm shoving down those pills ASAP.
So the climax of my dysmenorrhea occurred when I was in college, in my first year to be precise. According to my school's curriculum, in your first year you are required to do random courses, some courses are borrowed from some departments while others are borrowed from other faculties. I had to choose Theatre Arts as it was the closest course that I could relate to. Theatre Arts is all about performance, constant rehearsals are required if you want to ace the course and on the day of your defense you are expected to perform in front of a live audience, which includes various lecturers and students and mind you, you would be scored at the spot by your supervisors.
Performing in front of a live audience was a big deal for me, it was something I was looking forward to until disaster struck, my period started, yes my period is one big disaster.

Ladies and gentlemen I took a leap of faith that day and decided to go for my defense regardless of the pains I felt. I got to the venue, I got into my costume, did my makeup and partook in the final rehearsals with my colleagues. 30 minutes to when we were to be called on stage to perform , homegirl fainted , one minute I was on the floor the next minute I saw myself on the hospital bed. I was told that it took the doctors 4 packs of drips to energize me.
So ever since then I always pray for my period not to come whenever I have anything important to do and trust me people, God has been faithful.
The pains are still there but I've been able to develop a coping mechanism overtime.
If you go through this as a girl just hang in there and know that you are not alone sis😃😃
Can you relate?
Let me know in the comment section
Thanks for stopping by
Loads of Love 🥰🥰
XOXO
---
---