What's a life without my Father's Children?
Hello People🙋‍♀️ This will be my first time of hopping on @galenkp prompt for Weekend Engagement. I just couldn't turn a blind eye on this one😃
You can choose to be an only child or have several brothers and sisters, which do you choose and why?
I am the second child of my family and I have two sisters and one brother, when I count my blessings I count them double.
In all honesty I cannot imagine a world without my siblings in it, despite our constant fights and quarrels, they mean the world to me.
Being an only child? no please I'll pass on that, like who will I pick on? no younger siblings to send on errands? who would do all the house chores? who am I going to hand down all my clothes when they don't fit anymore? who am I going to lash out on? These are just a tidbit of what my relationship with my siblings look like.

My Eldest Sister😃
Sometimes I feel so bad for people without siblings, how do they cope? I know when you're an only child you get all the love and attention from your parents but trust me a sibling's love is different. I know how many times I had to stand up for my kid brother and sister when they were treated unjustly, I felt like an hero and trust me I felt so good.
My siblings and I are like a system, we all work together to achieve great things. Currently we are all scattered in different cities but that doesn't stop us from keeping tabs on each other, we still try to keep up, we always have our long video calls and our group chat? You sure don't want to go there.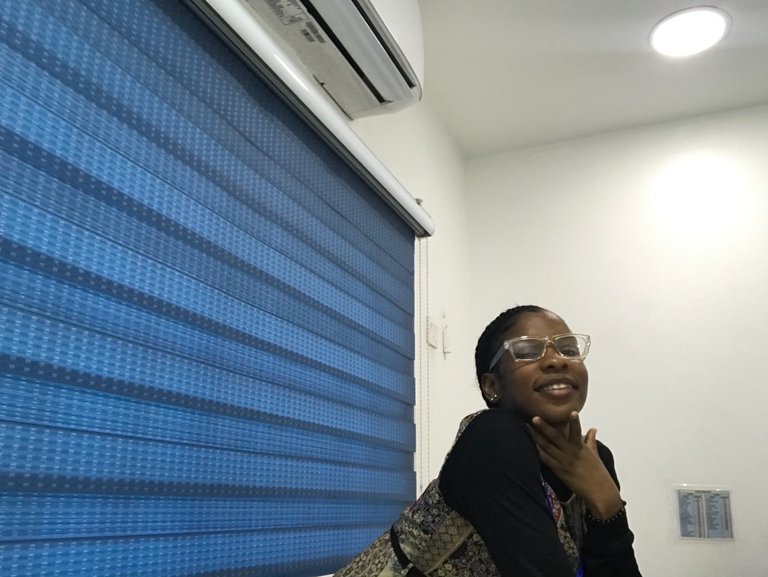 This is me🥰
How I'm I supposed to do a lot of things without them in the picture?
An event occurred earlier this year and it made me to appreciate my siblings even more. Like I said earlier, I and my siblings are scattered in different cities.
In this part of the world we have this sort of tradition where we go to church on the 31st of December from 9pm-12am, we pray to commit the new year into God's hands and we count down into the New year. Once we are done everyone is so excited to see the new year, you look for your siblings, family or loved ones and you all hug yourselves, dancing and celebrating. So on that day, after the countdown, there I was with my siblings far from reach, no family members or loved ones, everyone was hugging and celebrating the new year with their families, I was all alone in a foreign land😢 and trust me that got to me big time.

My kid sister🙃
So my point is, I can't see myself being an only child, not in this world or the world to come😃
The bond I share with my siblings is so strong that no matter how many times we fight, we will still come back to each other. It baffles me when I hear people say things like "I hate my brother so much and we don't talk any more" or "my siblings are my problem in life ". How do people get to the point where they begin to see their siblings as threats?
I pray I and my siblings don't get to that point.
They are my number one "fans", there are my first critics, with them I can share everything and anything without being judged or mocked.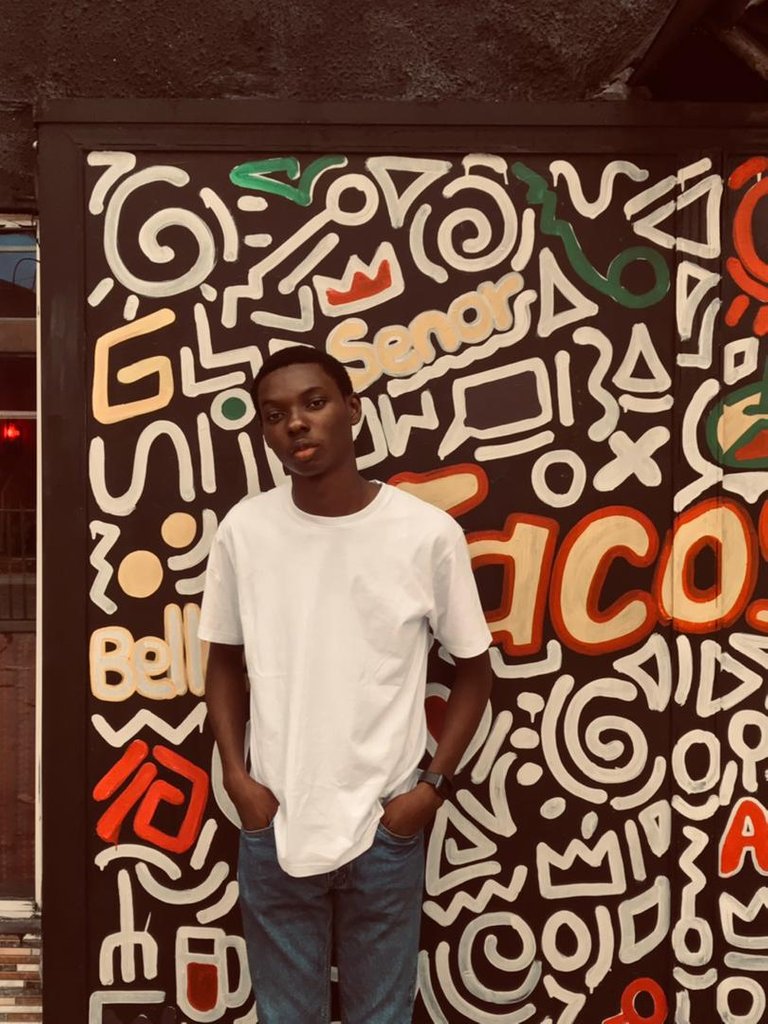 My one and only brother🥰
No matter how many times they annoy me, no matter how crazy they are or crazier they get, I would always choose my siblings over and over again because they are my support system and I couldn't have asked for more
Thanks for stopping by
Loads of Love🥰🥰
XOXO
---
---