Areca Nut: Economically Valued Plant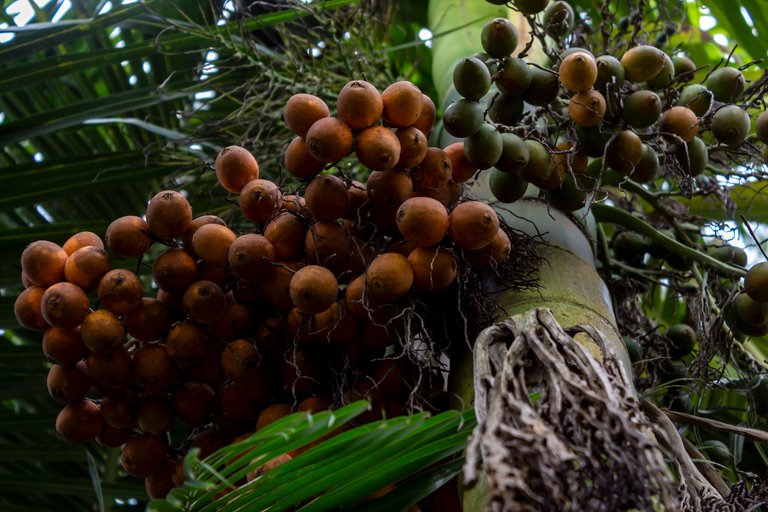 Areca Nut is the world community designation for this plant species. After I read an article sourced from Wikipedia.org, it turned out that this type of plant has its uniqueness and that its presence has had strong cultural values in every era. Not only that, various other benefits and side effects of consuming it have been well described.
So, through this #AgriculturalMindset community, I want to illustrate the results of my camera shots with areca nut plant objects in my yard. The following is a detailed form of areca nut that has been in the age of planting for about 6 years.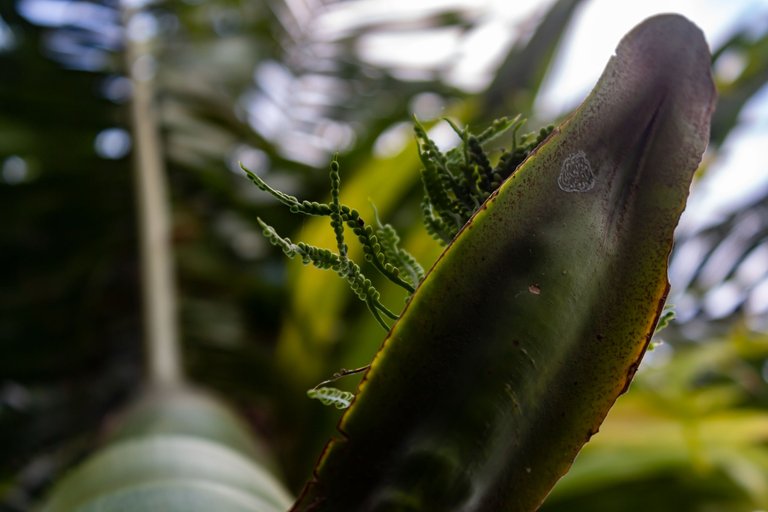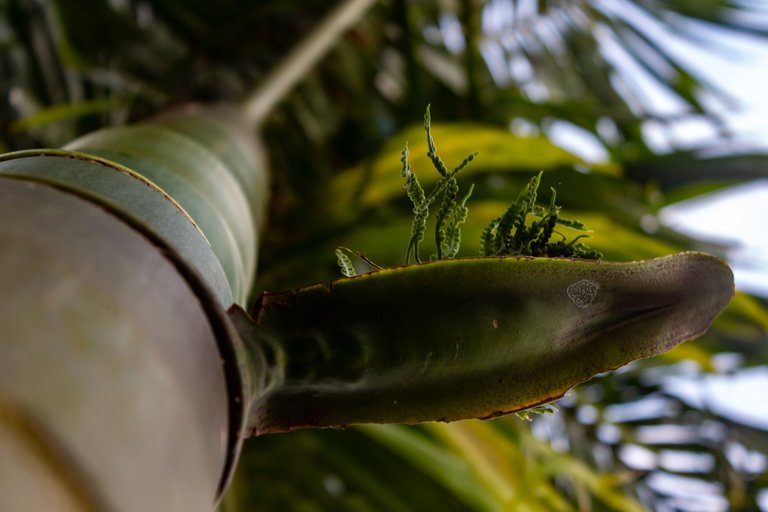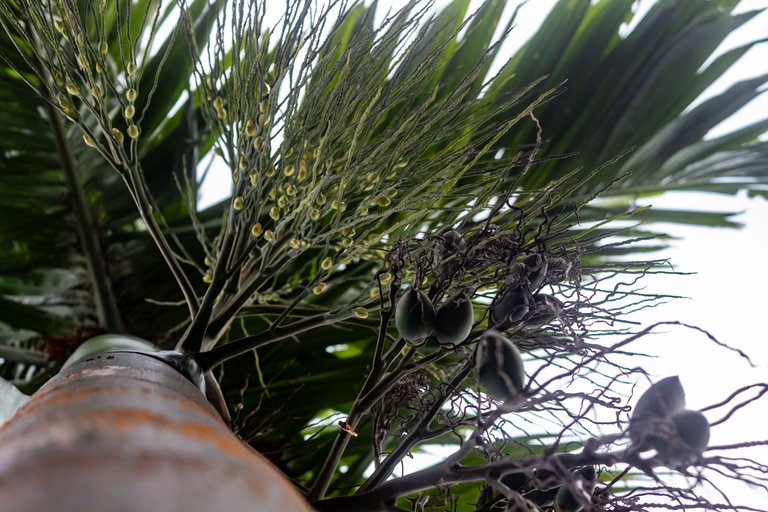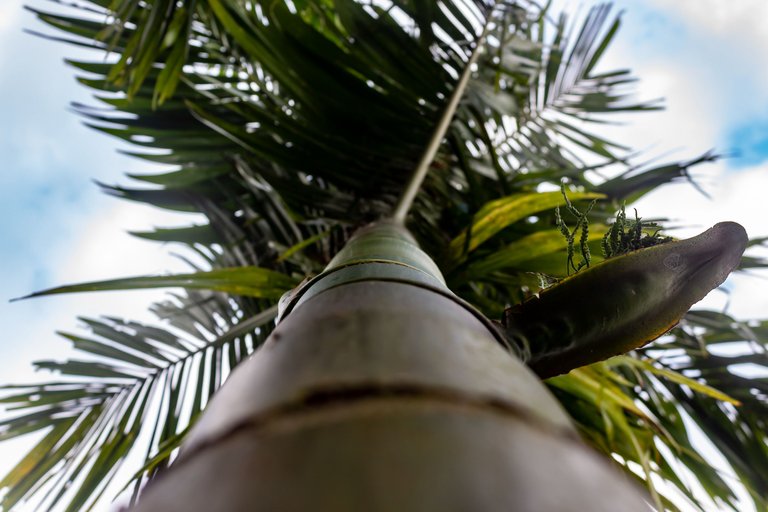 The areca nut trees in my yard, which are visible in the image above, are in their fruiting stage.
Of course, my aim is that this areca nut tree will provide me with additional financial opportunities. Today, it is common to employ these kinds of areca plants for pharmaceutical and other industrial uses due to the advancements in science and technology. So, this plant is valuable commercially, especially the seeds, and has become one of the leading commodities in our area.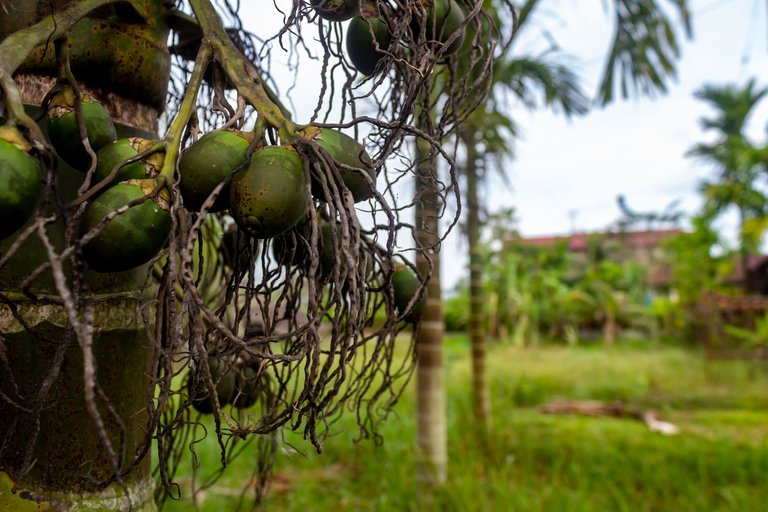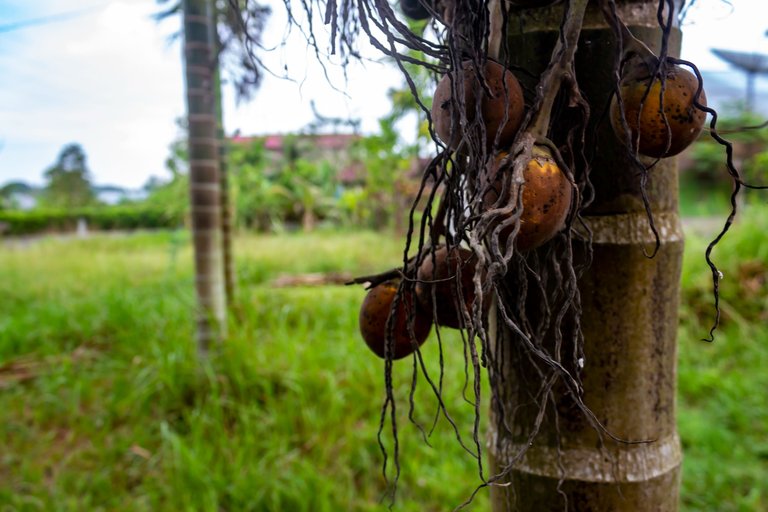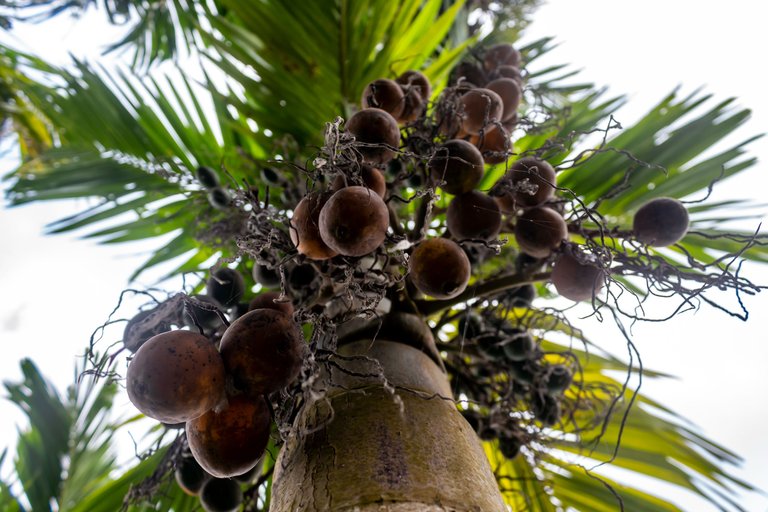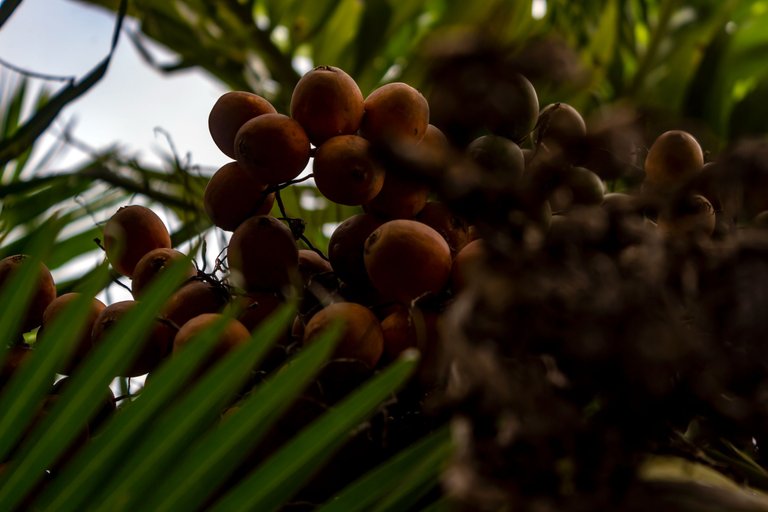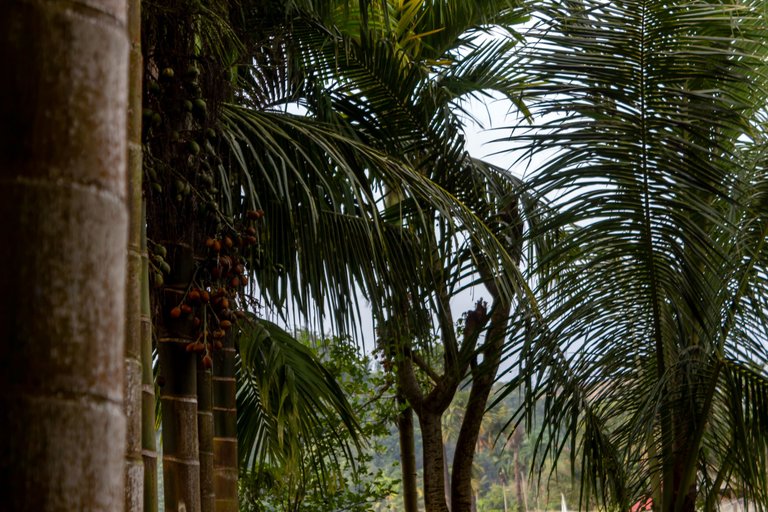 Each year, the cost of areca nuts changes; one kilogram (KG) of dried areca nuts costs between Rp15,000 and Rp9,000 (or the equivalent of $0.98 and $0.59). The state of the seeds after they have been peeled and dried is known as dried areca nut.
And, this is the condition of the ripe areca nut in the process of drying in my yard. Hopefully, my first post is worth visiting and useful for agricultural activities around the world.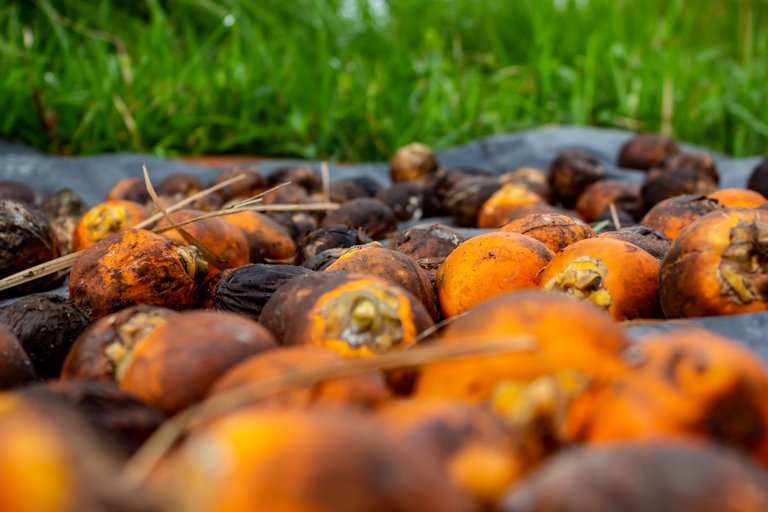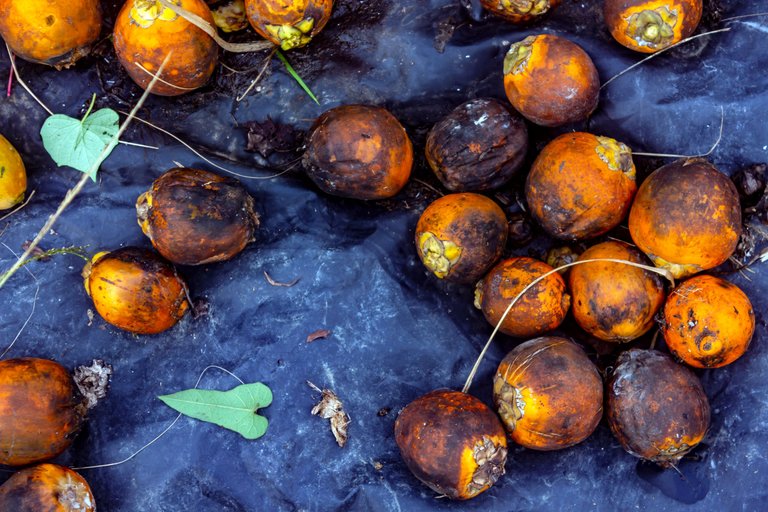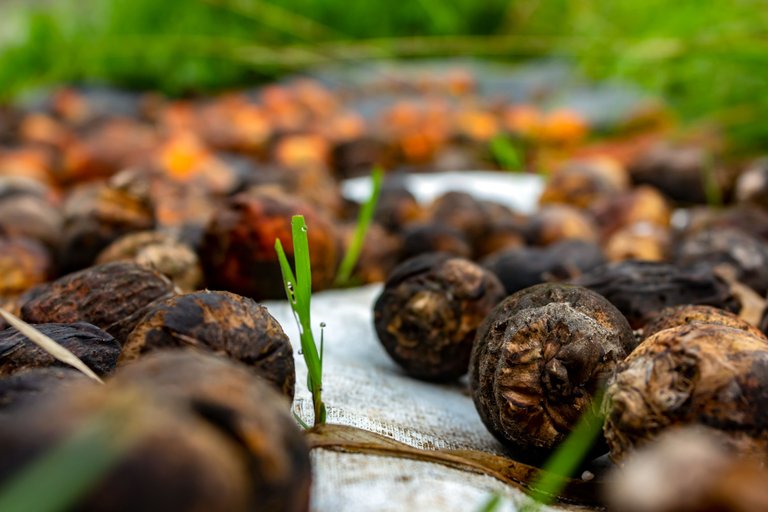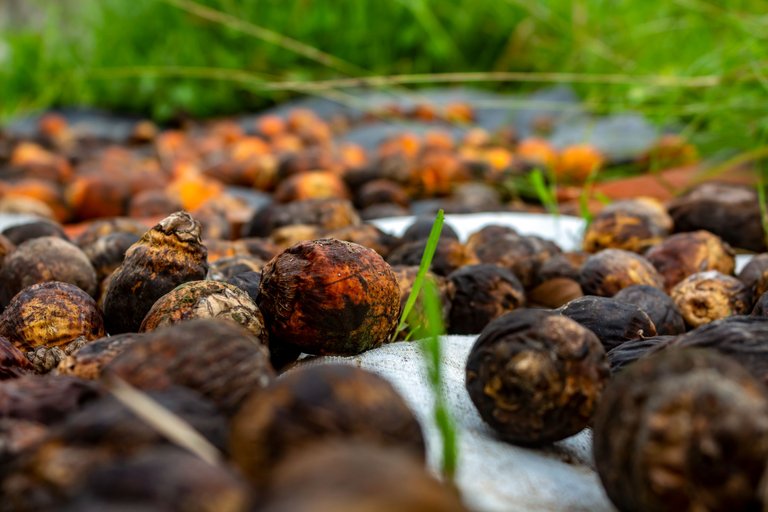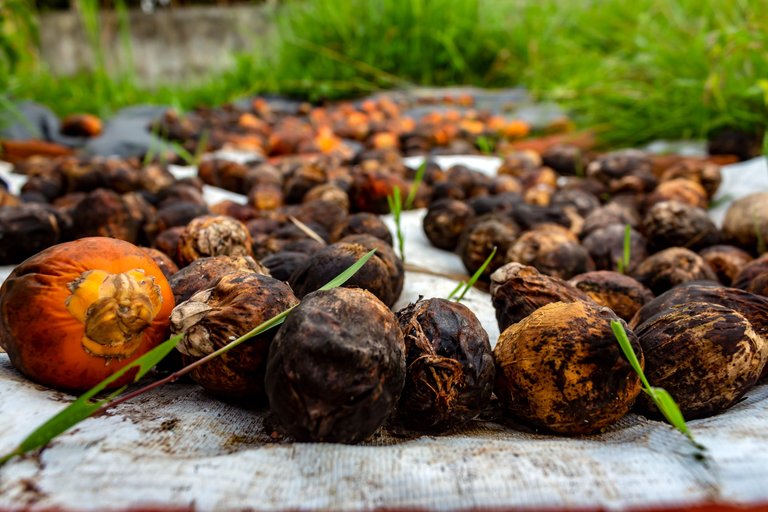 Photo Location: Lhokseumawe - Indonesia
Photographed by @ichsannanda with Canon EOS 700D camera + 17-50mm Lens, and edited in Adobe.
Thank You:
Nandaalbintang
@ichsannanda
---
---