Iconic Buildings in Aceh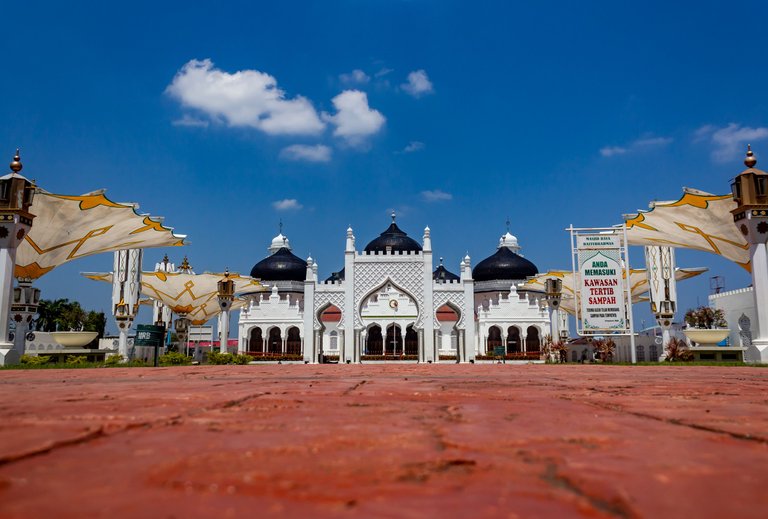 Of course, every place in the world has a variety of fascinating tales that explain characteristics from time to time. These interesting stories can be traced in various kinds of literature, or they can be identified with old structures that serve as reminders of past events.
So! On this occasion, I will try to illustrate some of the results of my photo hunting a few days ago with old building objects that are still standing strong in the provincial capital of Aceh. This building is a center of worship for Muslims. This mosque is known by the name Baiturrahman Grand Mosque.
The existence of this mosque is believed to have represented various past events that occurred in Aceh in particular and in general and have become part of the repertoire of world history.
Here are some pictures of this mosque that I have captured on my camera: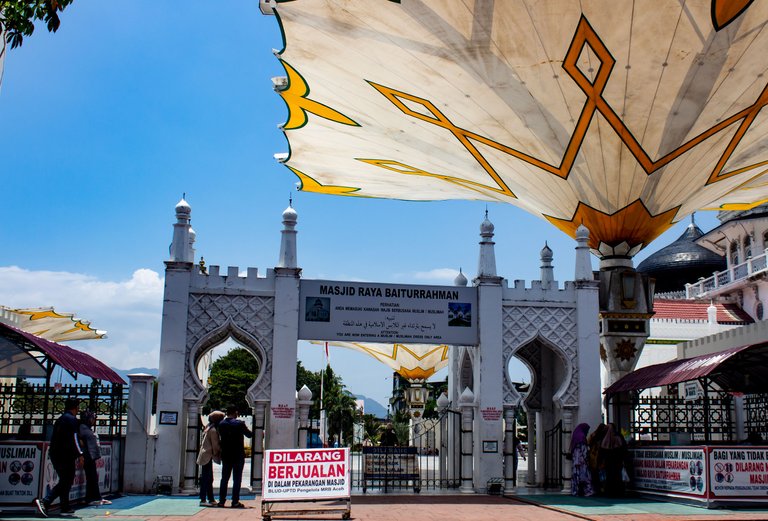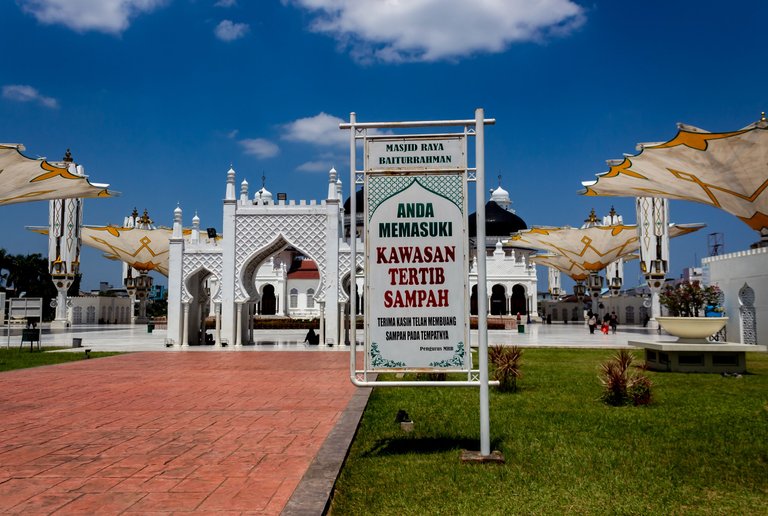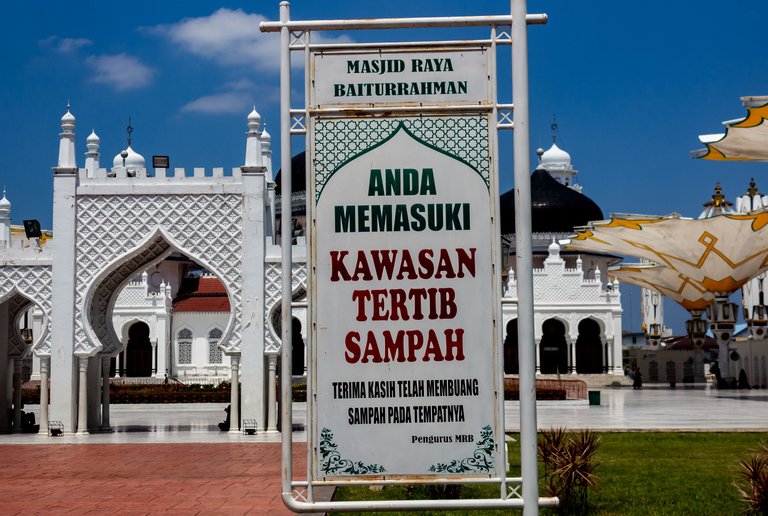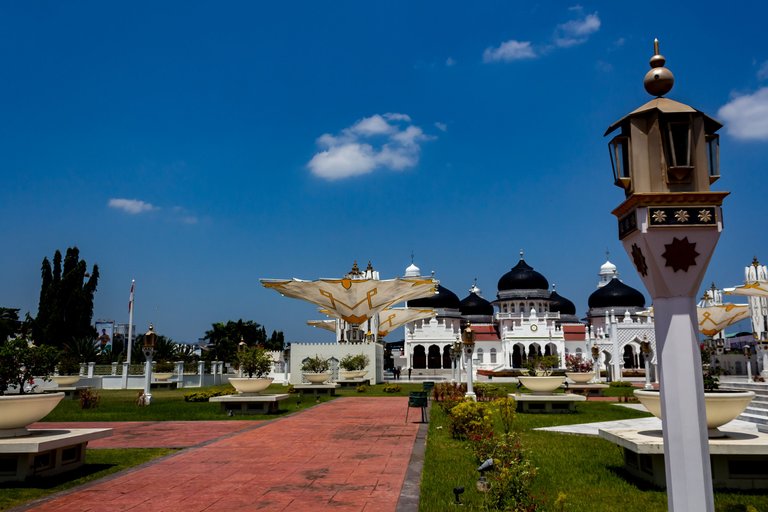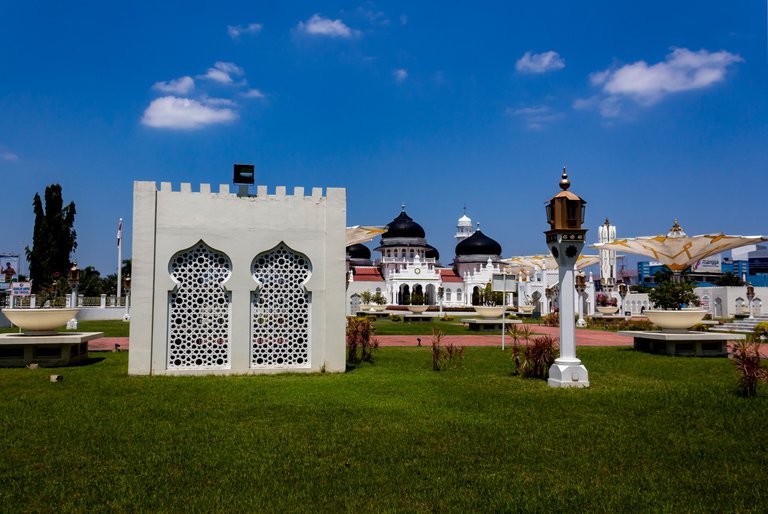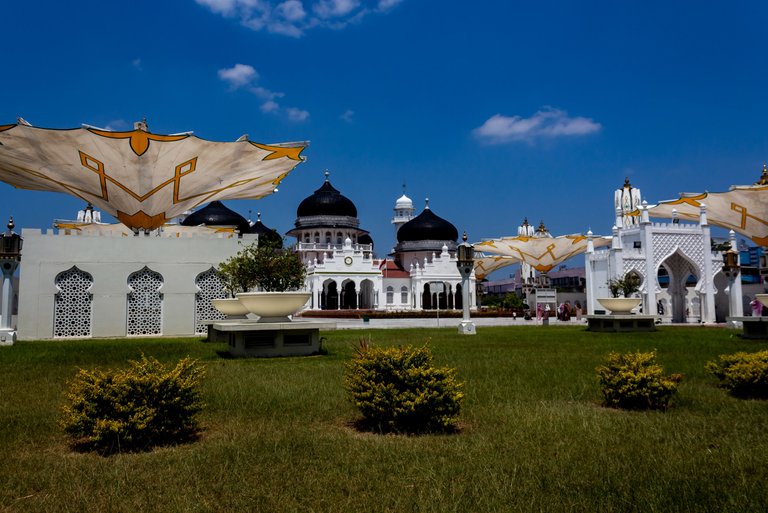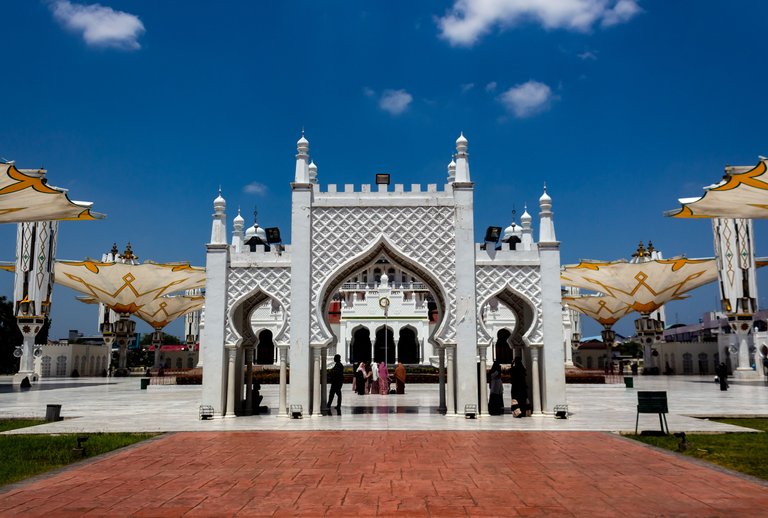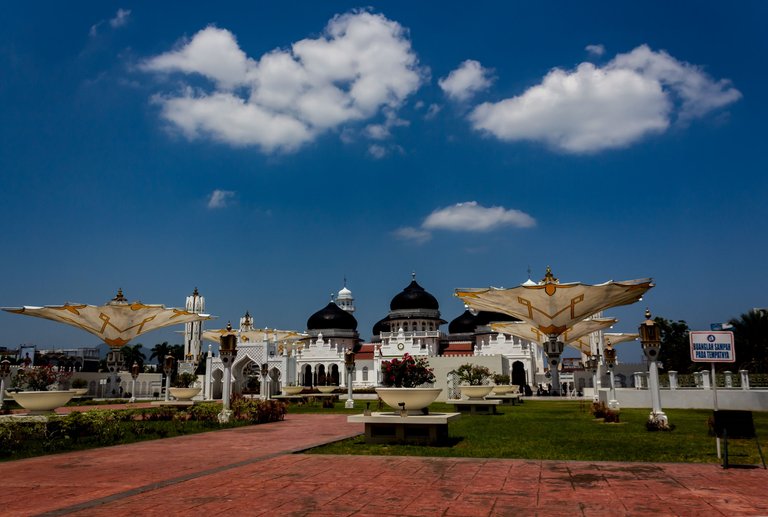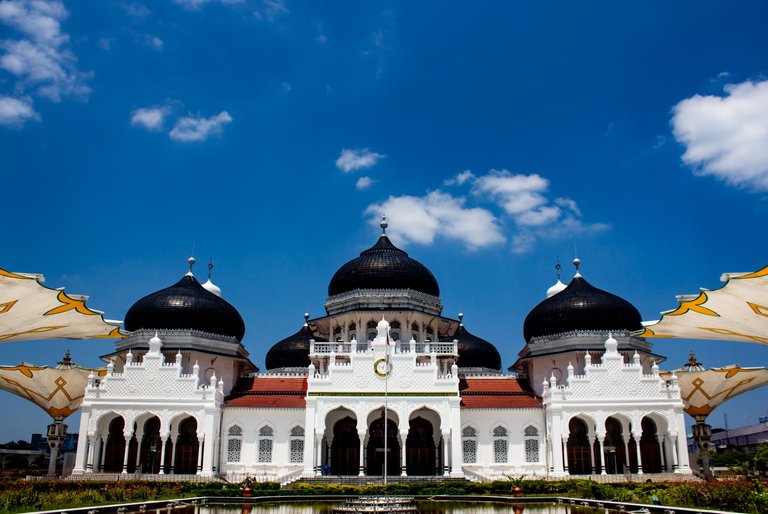 The picture above illustrates the current condition of the mosque edifice, the pride of the Acehnese people.
This mosque had significant renovations in the early 2015s. The big umbrella has become an icon and is often visited by tourists to take shelter in this area.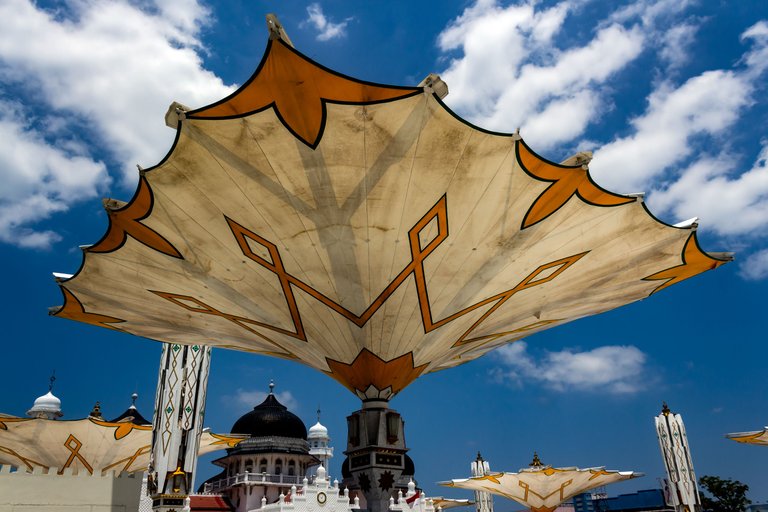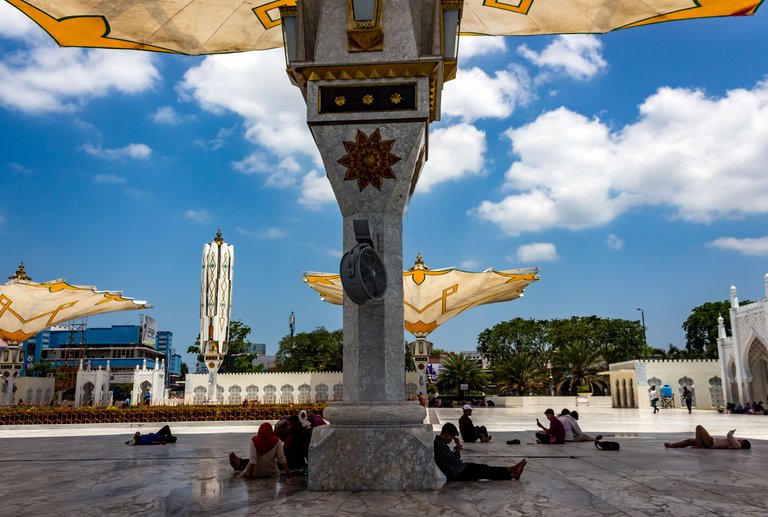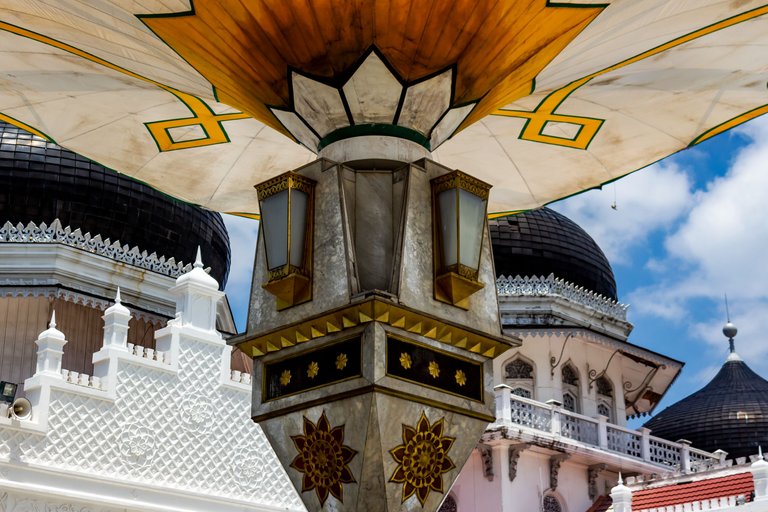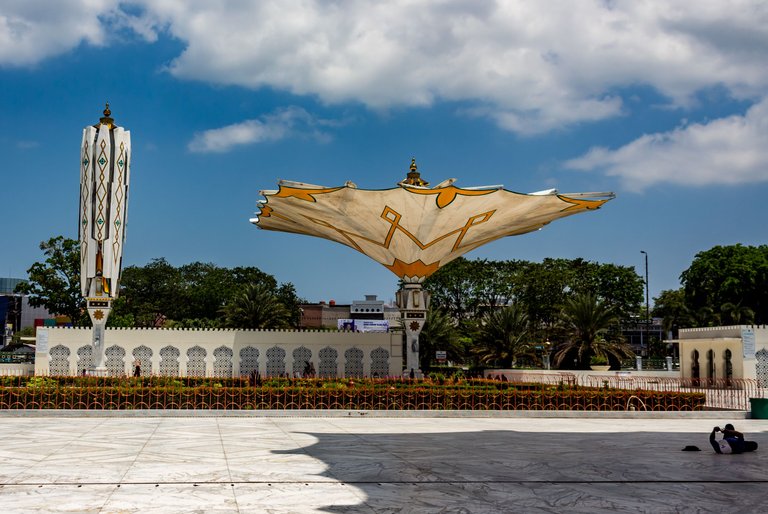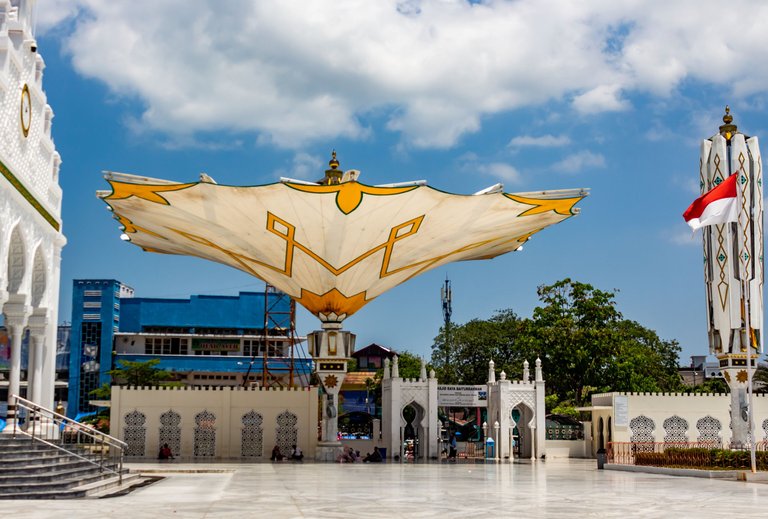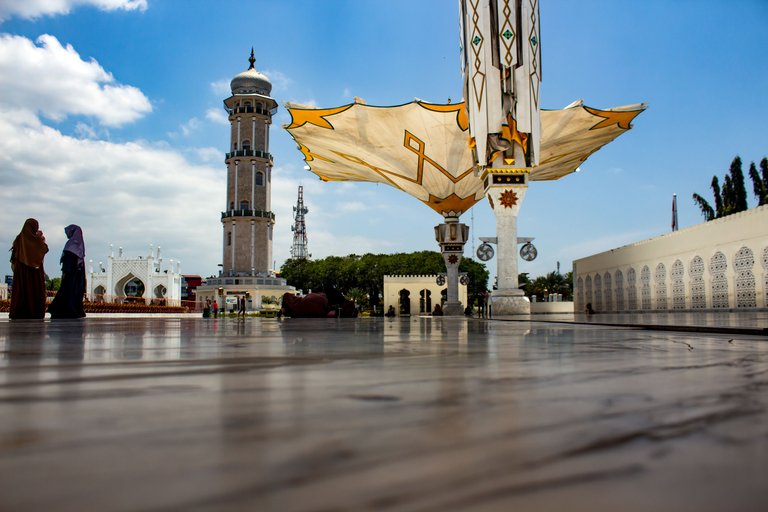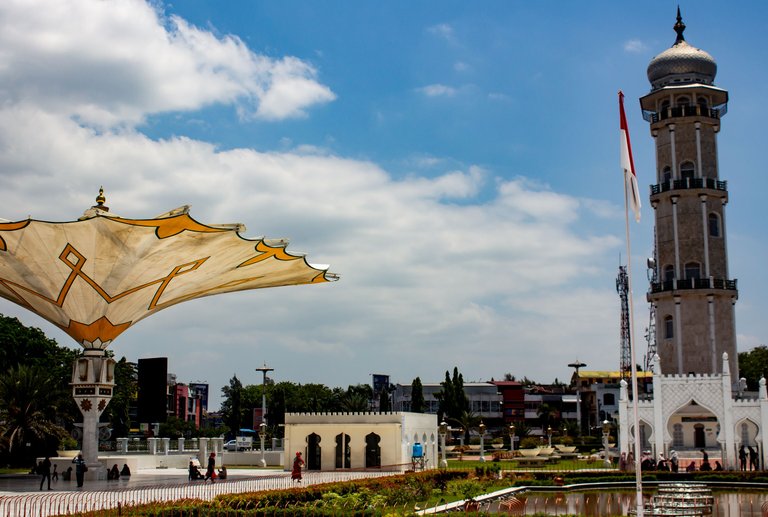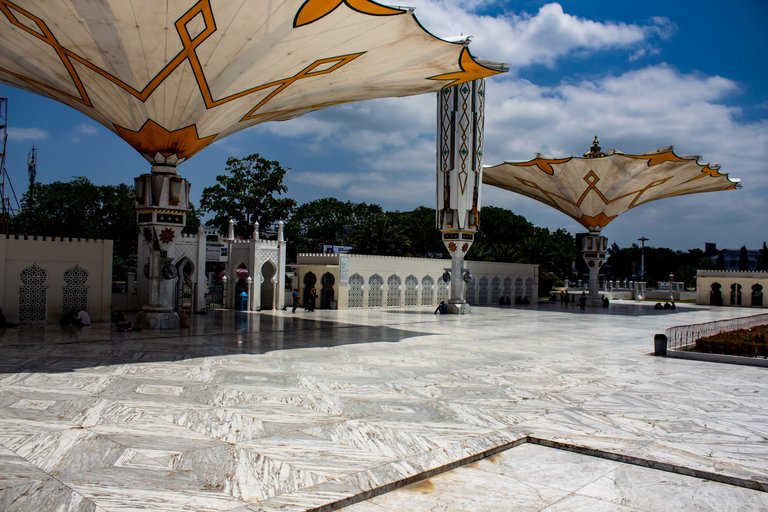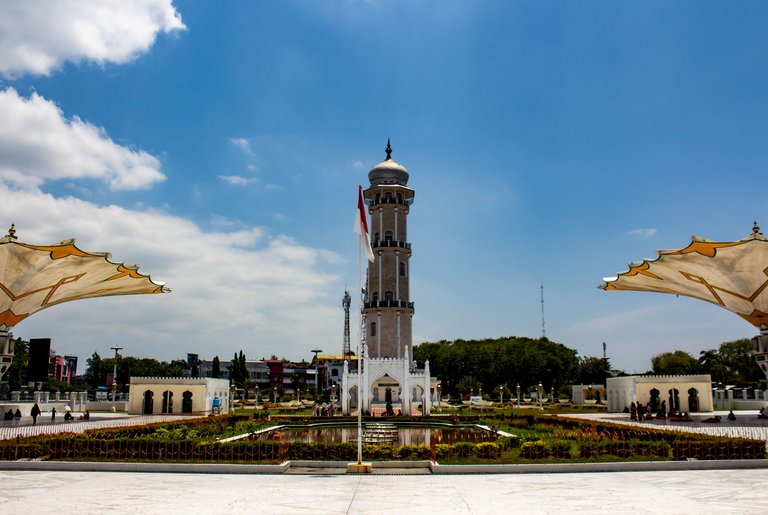 The mosque's courtyard, which was once grass, has been transformed into a marble floor with a naturally patterned surface, even some of the overgrown grassy patches still serve as miniature gardens that encircle the mosque's courtyard.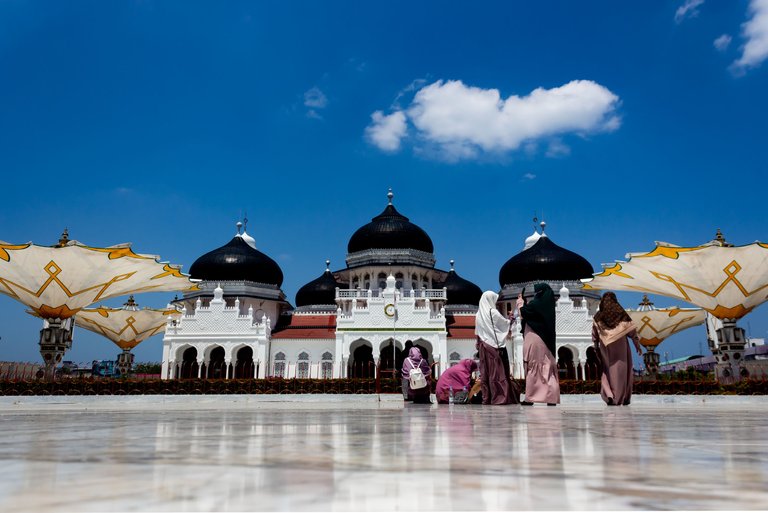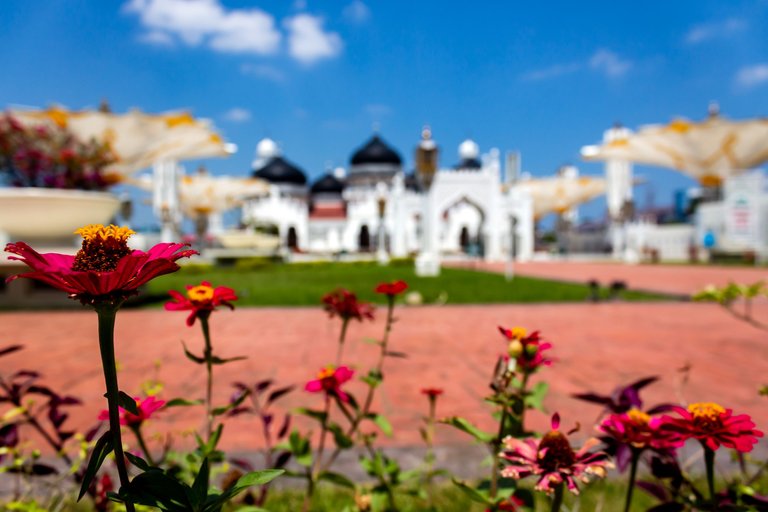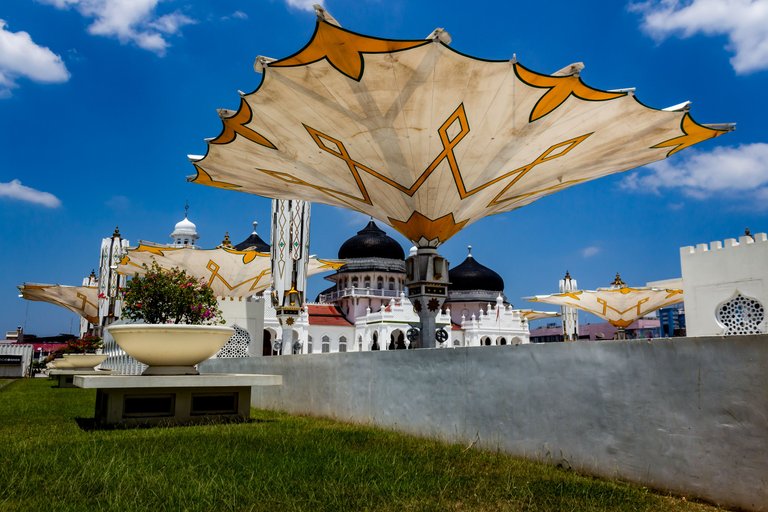 Other facilities in the mosque area include a basement that serves as a parking lot for vehicles belonging to visitors and residents who will carry out their worship activities.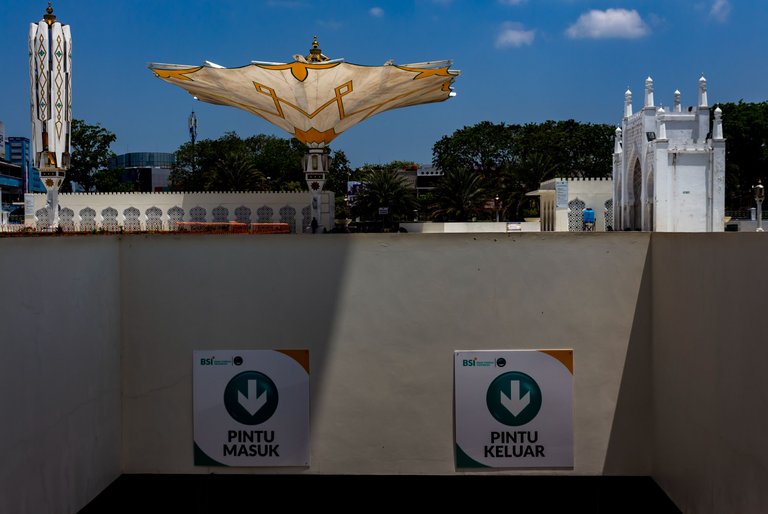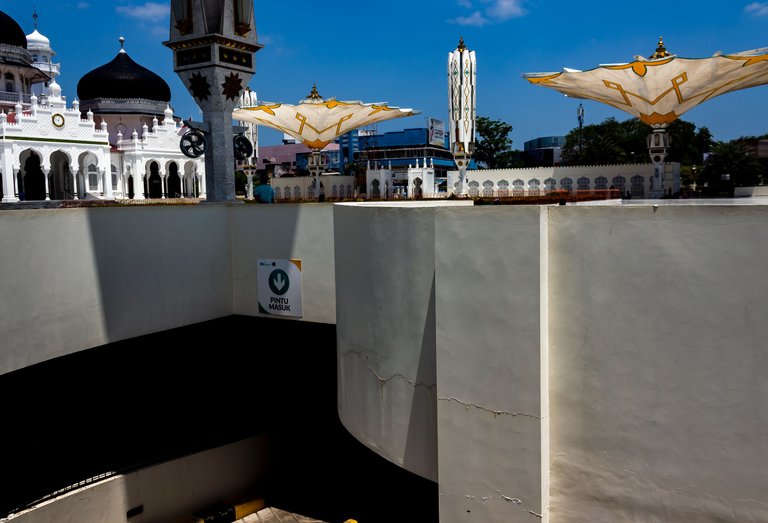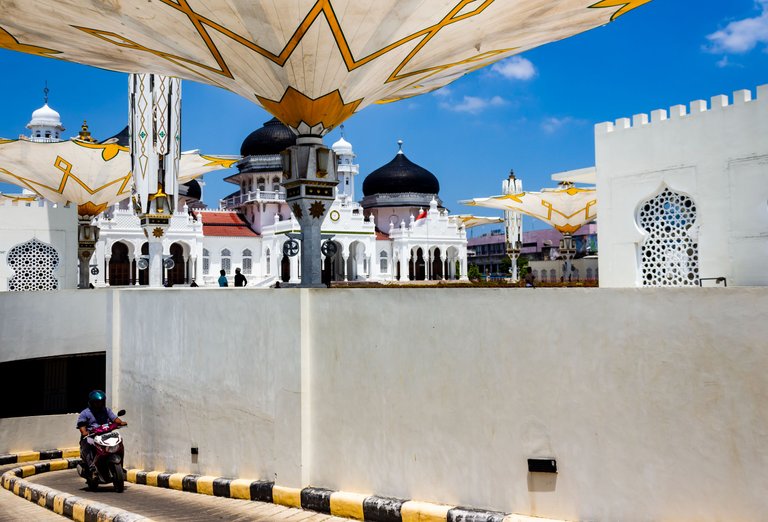 On the outside, there is also a parking lot, to be precise, on the side of the main road near the location of the mosque.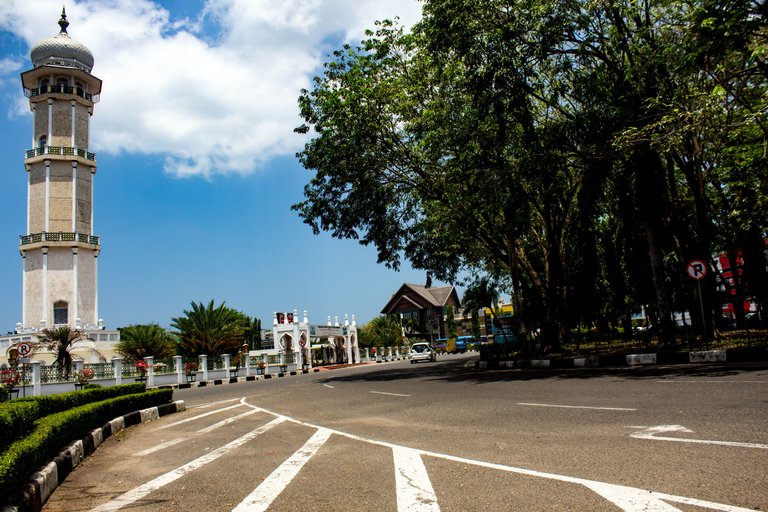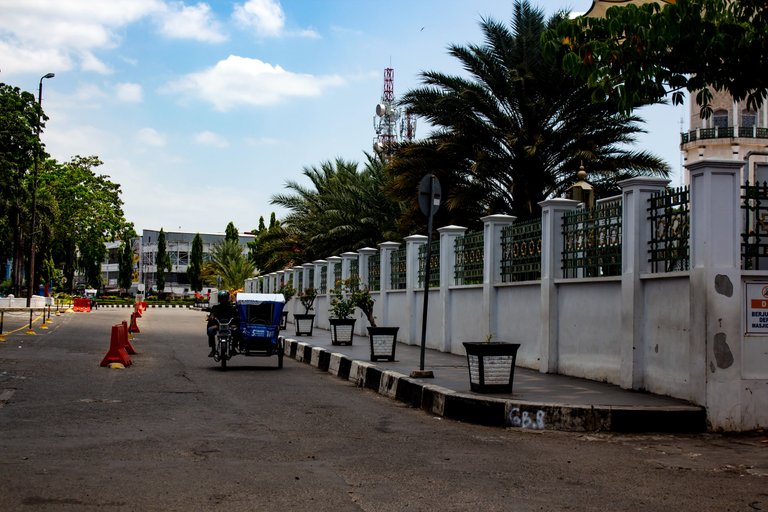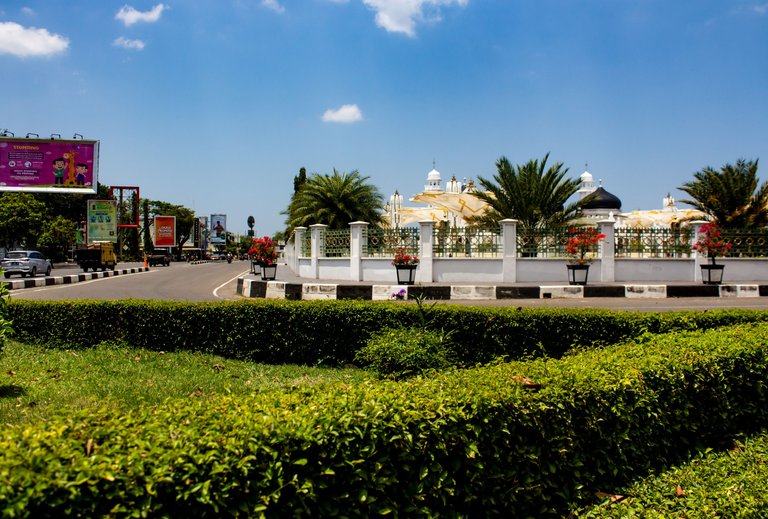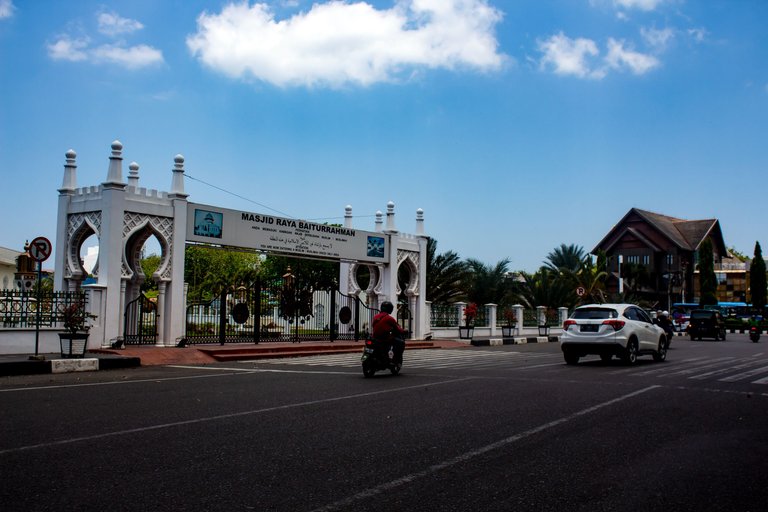 Photo Location: Banda Aceh - Indonesia.
Date of photo: March 7, 2023
Photographed by @ichsannanda with Canon EOS 700D camera + 17-50mm Lens, and edited in Adobe.
Hopefully, it is worthy of being visited by readers and fans of this community.
Thank You:
Nandaalbintang
@ichsannanda
---
---