MONOMAD: Traditional Concepts in Football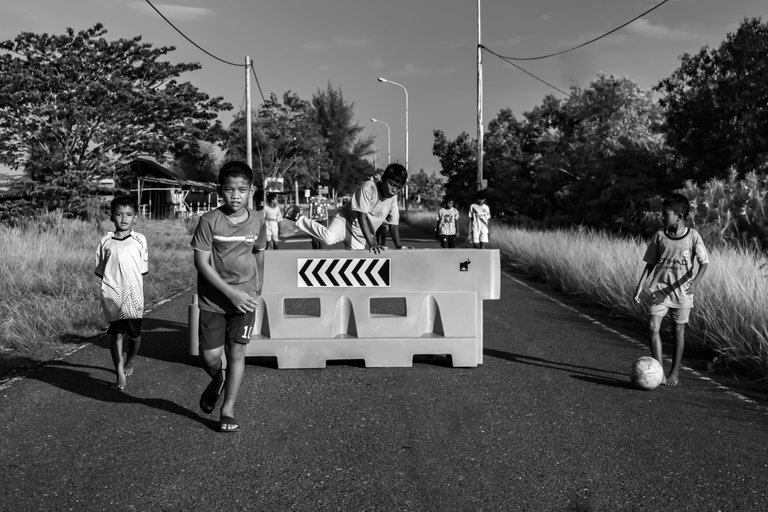 These are the tough kids in our town. They are football lovers who, every afternoon, play with their peers on the soccer field provided by the local government. The best soccer players in the world are their idols.
Let's take a peek at their excitement through the pictures taken below: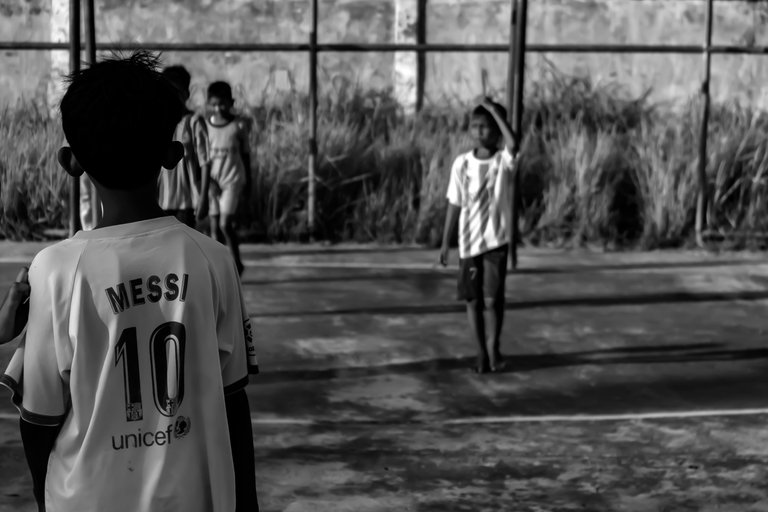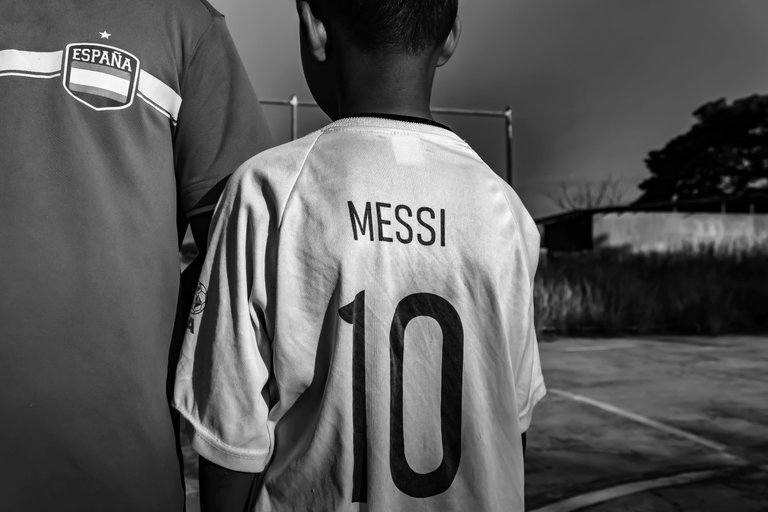 Because this is just an ordinary game. So to decide which crossbar to attack in the first half or kickoff, they have their own way without the involvement of the referee. Here's how they do it: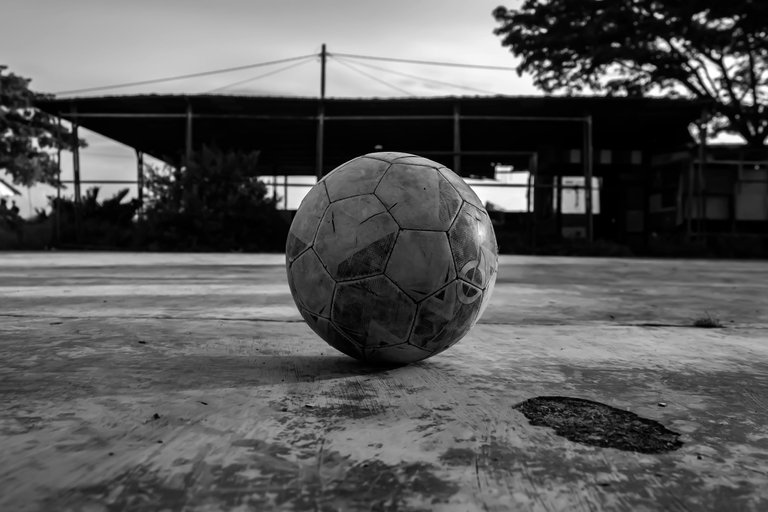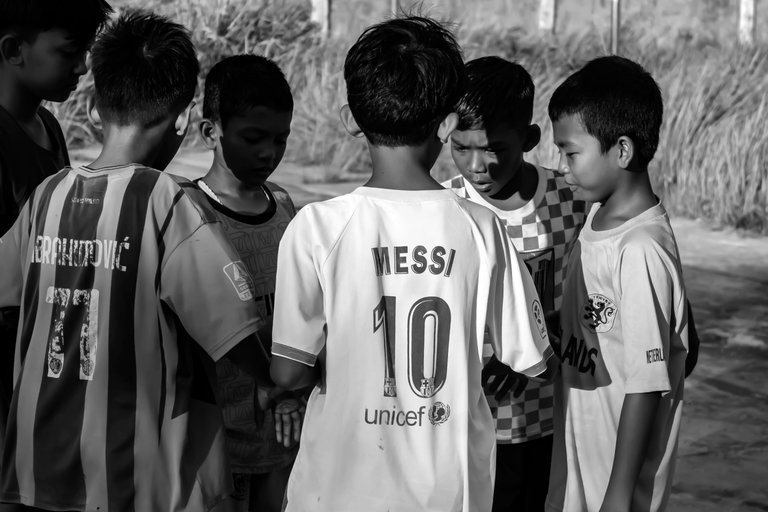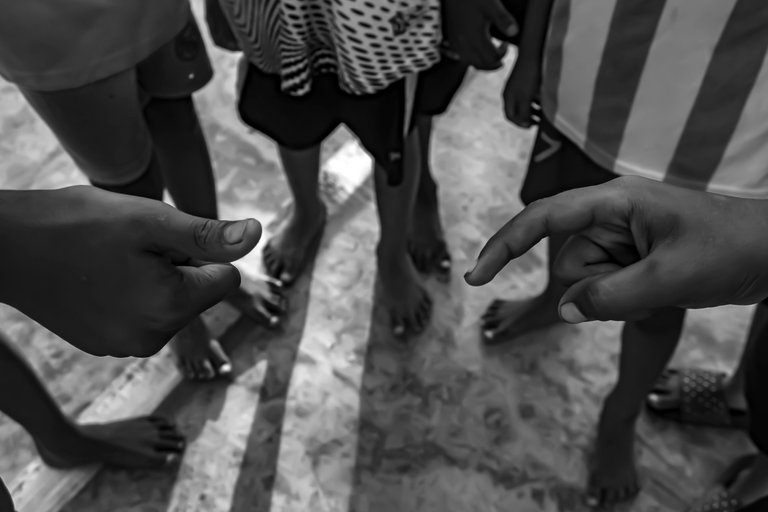 Gamsit (local name), which shows how to draw lots in various games, is classified as one of the traditional games in Indonesia. Interestingly, the names of these games are very diverse. For us here, we often mention sut. The following is a link released by the local government regarding this type of traditional game: Gamsit.
Alright, now is the time to take a peek at their excitement while playing soccer.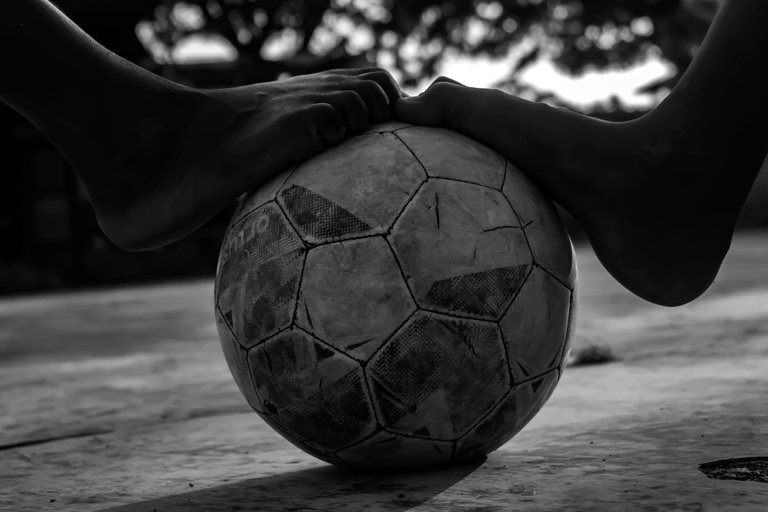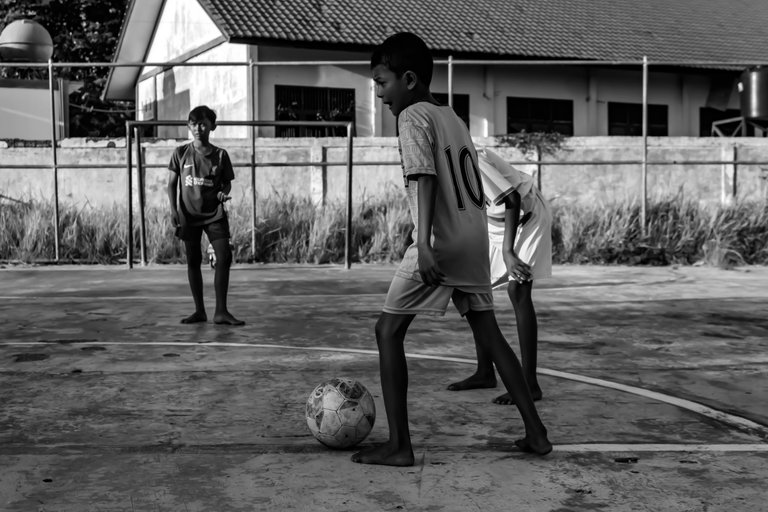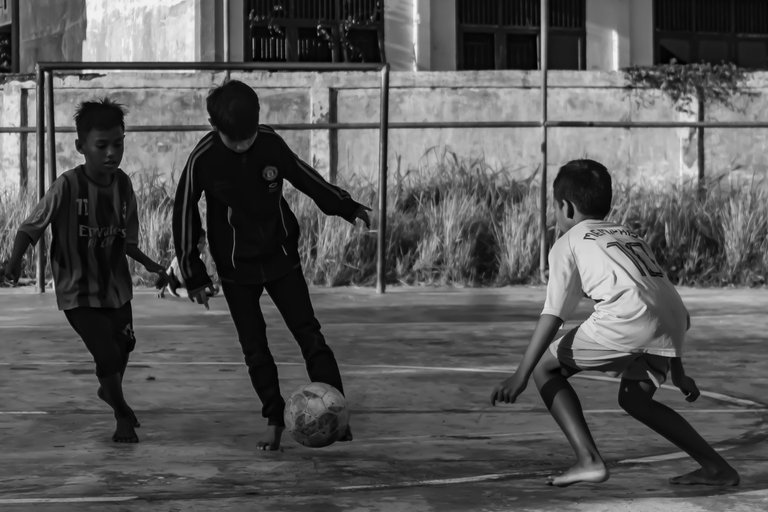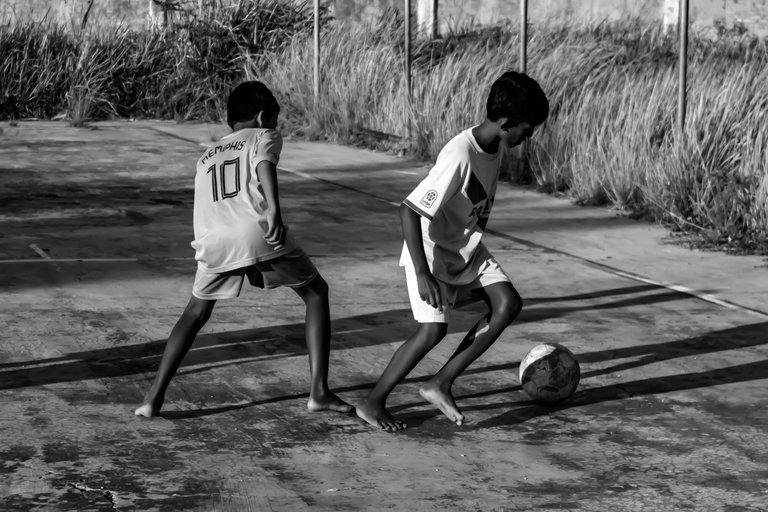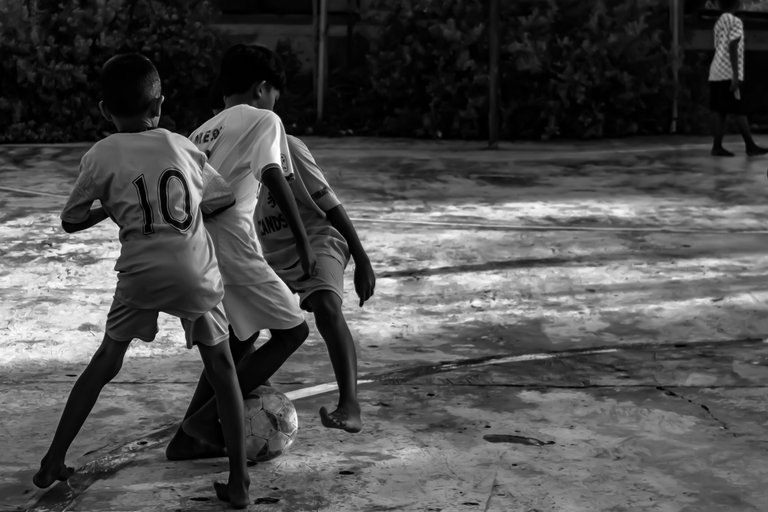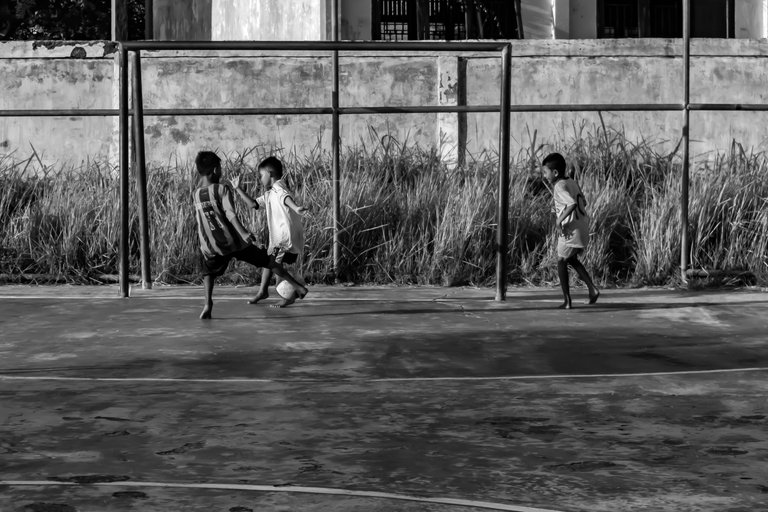 The forces are even; no goals were scored between the two teams. Finally, they decided to shoot penalty kicks at each other.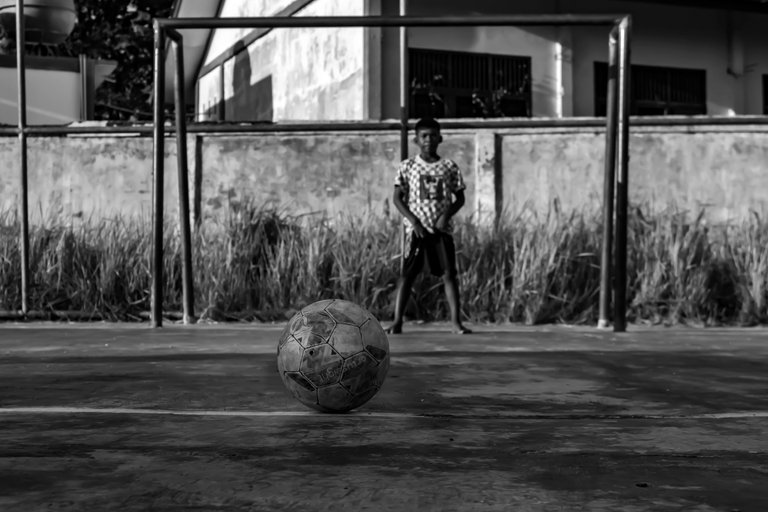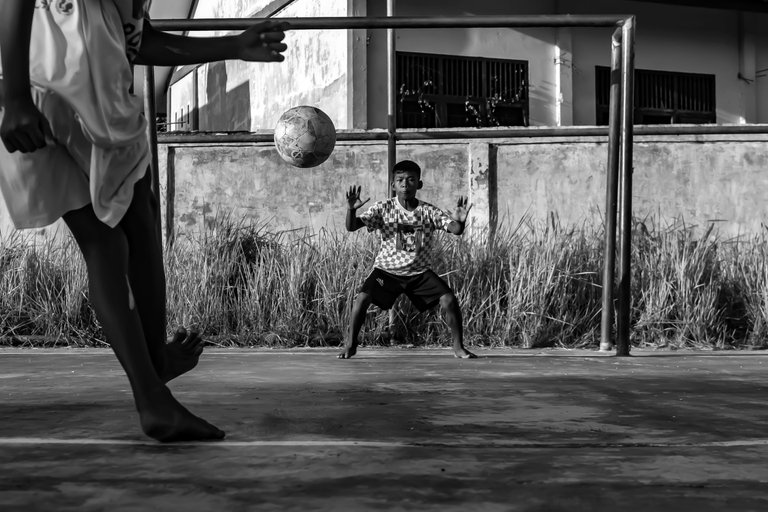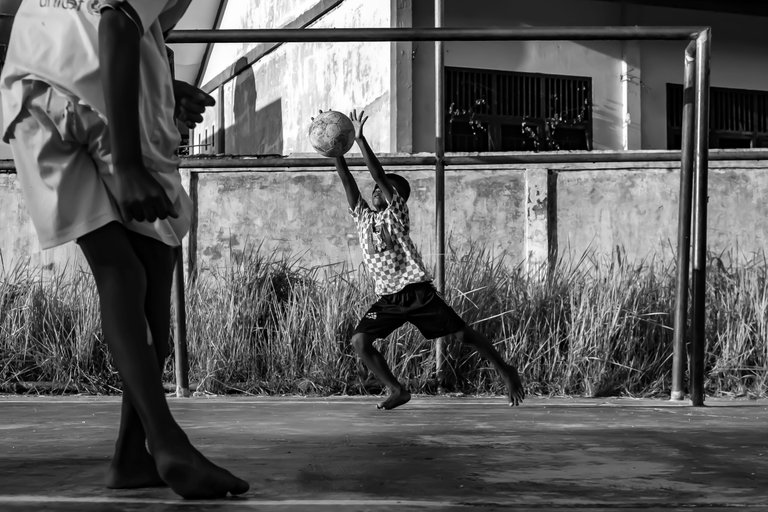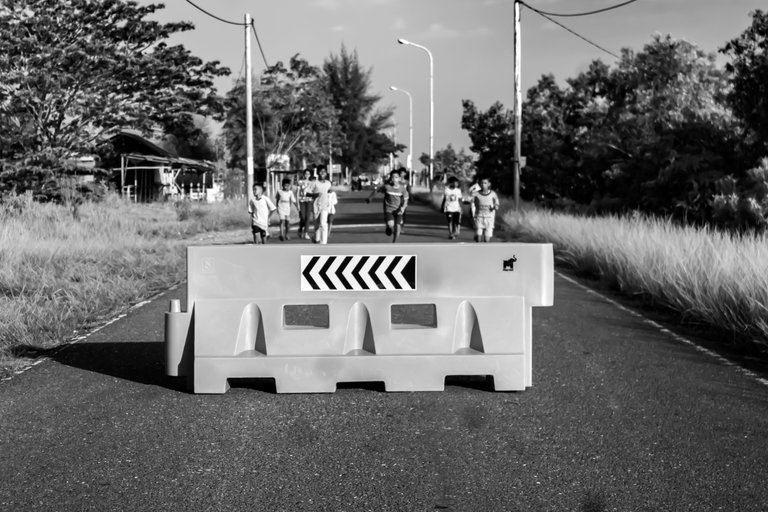 Always healthy for all of you. Practice with discipline, because you are all very talented.
Photographed by @ichsannanda with Canon EOS 700D camera+17-50mm Lens. Edited in Adobe Photoshop, and I submitted this post for the daily #monomad challenge hosted by @monochromes.
---
---