Caterpillars on Leaves in the Forest of Aceh | Macrophotography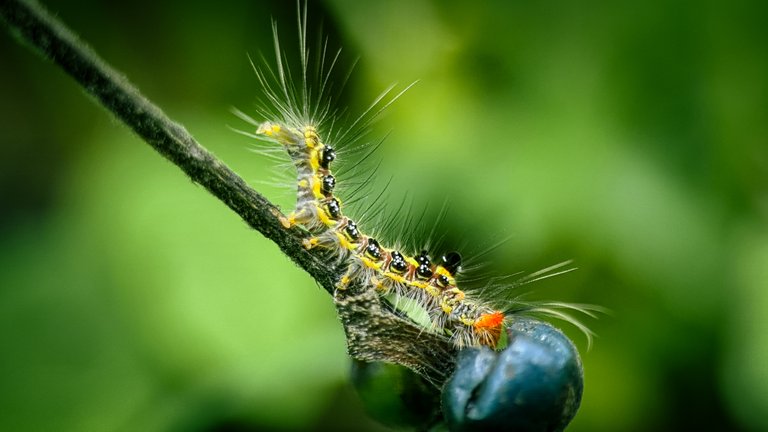 Caterpillars
---
Hello all friends
Greetings to all of us who have been in this beloved community. On this occasion, I am here again to entertain you with some pictures of wild insects and the insects that I mean today are very small caterpillars.
Talking about caterpillars is certainly no stranger to our ears because as we know that caterpillars are a type of insect that has millions of species and as we know that every caterpillar will become a beautiful butterfly in the future, but before it becomes a butterfly, see the shape caterpillars are certainly not pleasing to the eye and some types of caterpillars are also very dangerous to touch like the caterpillar that I shared today he is a dangerous type and when I approached the caterpillar to photograph it I was very careful not to be in direct contact with the fine hairs the.
As usual, for taking pictures, I used the Samsung Galaxy S20 Ultra android device and because this caterpillar is quite small, I had to add a macro lens to my smartphone so that when I took a picture it could be seen clearly and stood out more on certain sides. To embellish my post a little today, I tried to take pictures from a different perspective, while editing the pictures I used Adobe Lightroom and some of the results of these photos. Let's see below.
---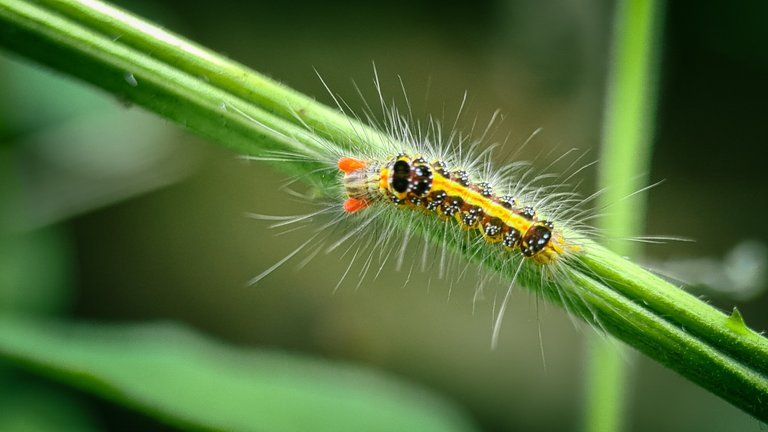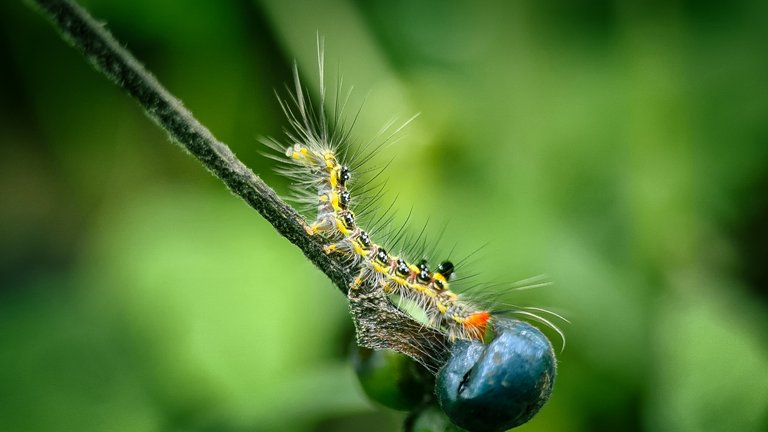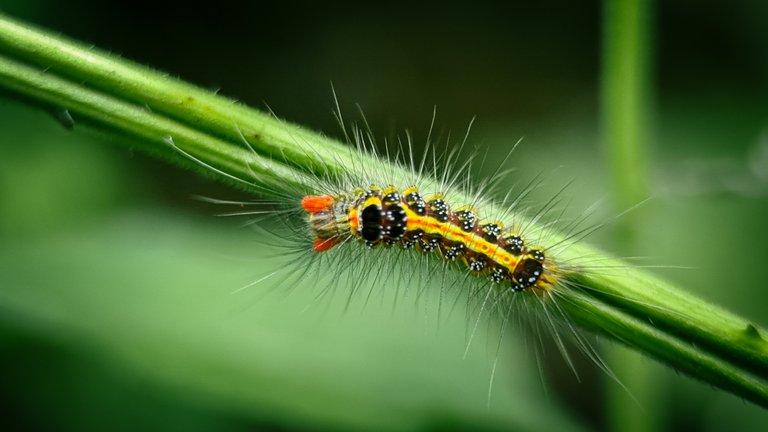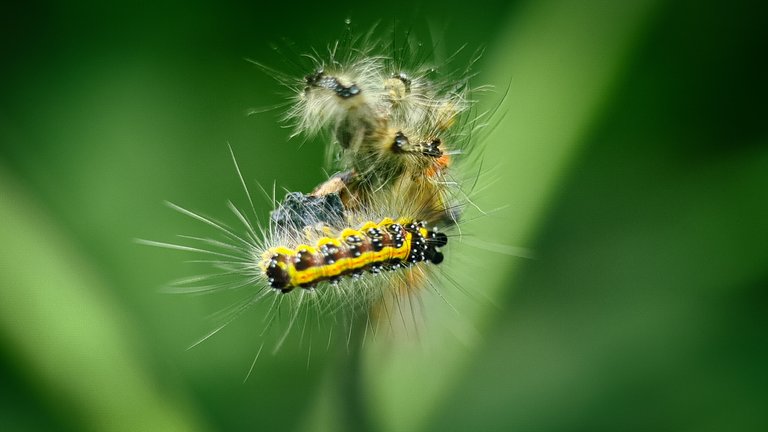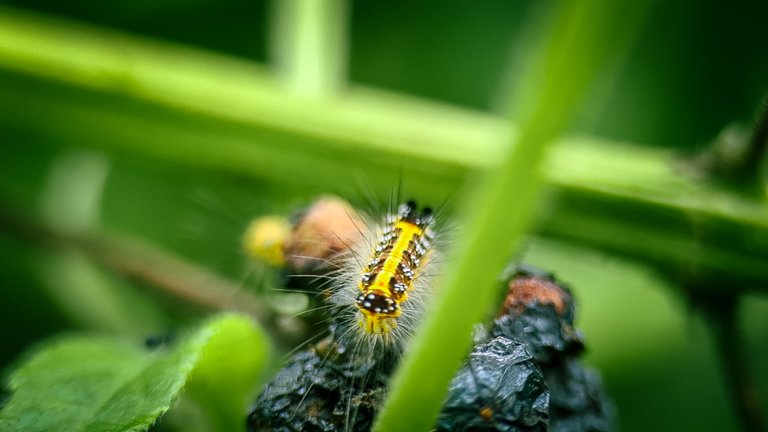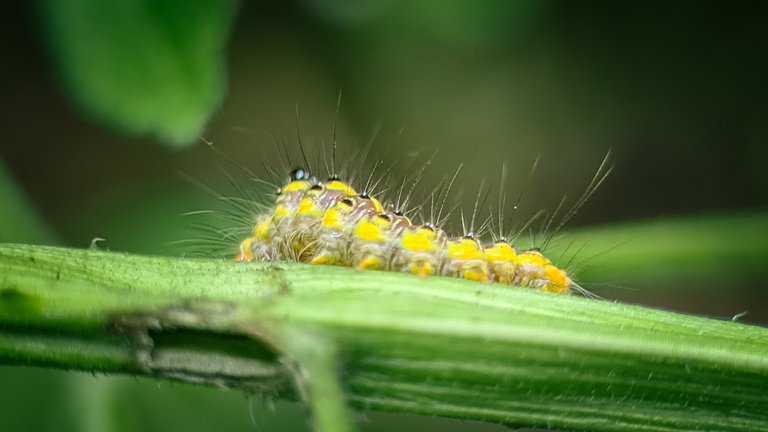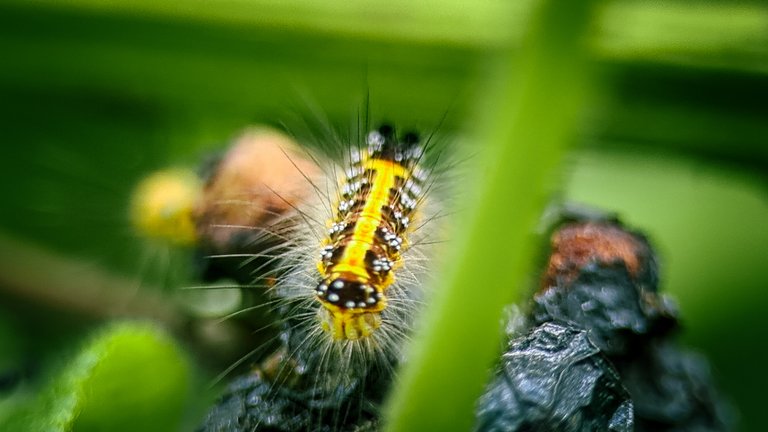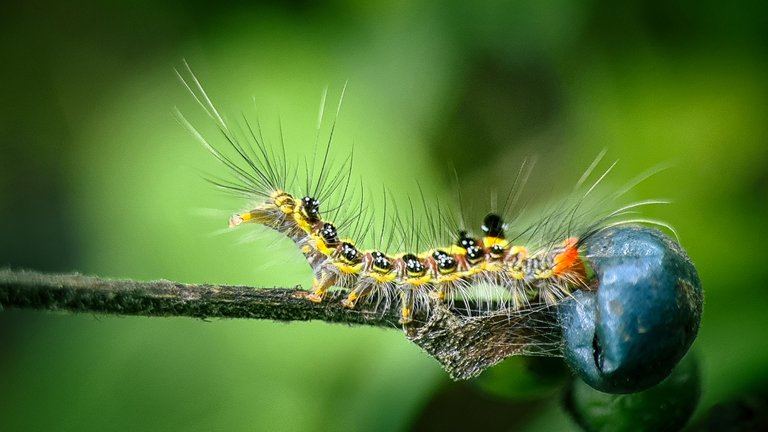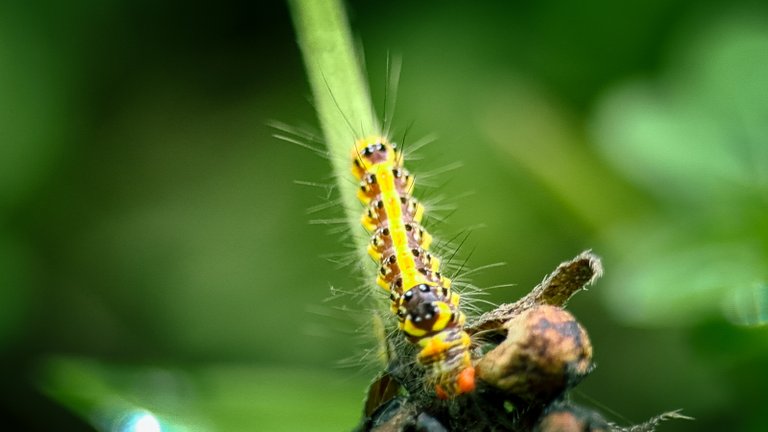 ---
NOTE : I write in Indonesian with the help of Google to translate to English

---
| Picture | Photography |
| --- | --- |
| Category | Insect |
| Camera Used | Handphone |
| Model | Samsung S20 |
| Wearing Lenses | Macro Apexel |
| Photographer | @idayrus |
| Location | Aceh Forest |

---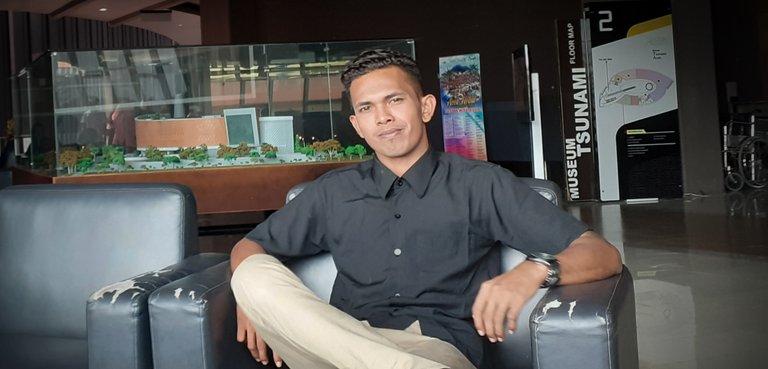 About me
My full name is Edi Suryadi, many friends on hive platforms call my name Idayrus, I come from the country of Indonesia which is especially located in Aceh Province, I was born in 1997 until now I have completed my education in college with a bachelor's degree in Science Communication. I like interesting and unique things and I am also a photography and art lover and new things so on this beloved platform I will share about photography, art, traveling and other interesting things.

Thank you for your visit
---
---
---