Contribution Posts For #LMAC Gallery | LIL | Elegant Zinnia Flowers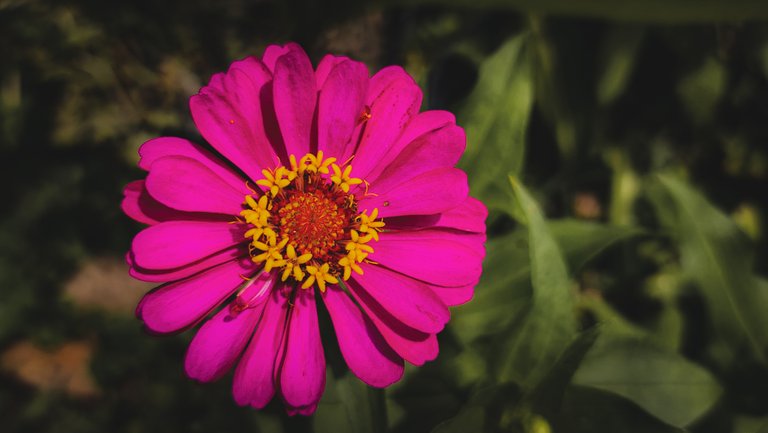 Flower
---
My contribution to #LIL and #LMAC Image Gallery
---
Hello friends, how are you all, I hope you are always fine.
Greetings to all of us who have been in this beloved community, today I am back in front of your eyes to share some flower photography that I took yesterday afternoon in front of my house and the name of this flower is the elegant zinnia flower.
This elegant zinnia flower has a variety of colors, be it red, pink and so on, while the flower that I share with you today is pink which makes people very interested in the color contrast in these flowers.
As we all know that many women really like various kinds of flowers, therefore they plant a lot of various kinds of flowers in front of their homes because they are considered to be able to beautify their home gardens like the flowers that I share are planted by my mother and I see them blooming beautifully. beautiful so I immediately tried to take some pictures of the graceful zinnia flower.
Talking about taking pictures as usual I take pictures with a samsung galaxy S20 android phone camera and I take pictures with several different angles, for this image editing I use Adobe Lightroom and some of the results let's see together below I hope you like it.
| | | |
| --- | --- | --- |
| Flower Photo | The Beauty of Graceful Zinnia Flowers | |
| Flower Photo | The Beauty of Graceful Zinnia Flowers | |
| Flower Photo | The Beauty of Graceful Zinnia Flowers | |
| Flower Photo | The Beauty of Graceful Zinnia Flowers | |
| Flower Photo | The Beauty of Graceful Zinnia Flowers | |
---
| Picture | Photography |
| --- | --- |
| Category | Flower |
| Camera Used | Handphone |
| Model | Samsung S20 Ultra |
| Photographer | @idayrus |
| Location | Home Yard in Aceh |
| Software Editing | Adobe Lightroom |
---
Thank you for your visit
---
---
---