FUNGI FRIDAY | White Wood Mushroom | Portrait At Night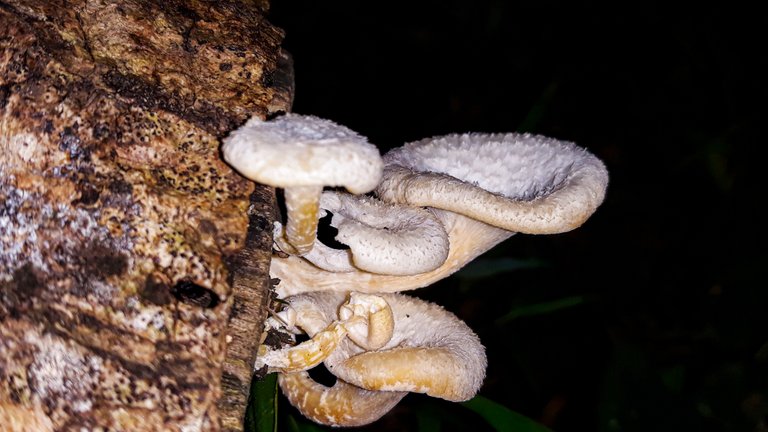 Fungi Friday
---
---
Greetings to all of us who are already in this beloved community and of course as we know that today is Friday and of course every corner of the world will display some of the beauty of mushrooms in this community and it is an honor for me to participate and of course of course I'm also here to entertain you with some pictures of the mushrooms that I prepared and the mushrooms that I found today I found them at night so of course I didn't plan to look for mushrooms but because they were seen in front of my eyes that's why I went straight to approached aiming a few photos of these mushrooms.
When talking about mushrooms, of course, they are no stranger to all of us because I'm sure everyone knows what mushrooms are because mushrooms are one of the very unique plants that have millions of species in this world, of course, each type has its own variations, there are things that can be eaten, there are also very poisonous and of course we have to be very careful if we want to eat mushrooms and generally edible mushrooms grow on damp wood and of course usually if edible mushrooms are white.
As for the mushroom that I'm sharing with you today, it's a type of mushroom that can be eaten and the taste is also very good. Usually, my mother at home also prepares these mushrooms and cooks them quite impressively with a variety of traditional recipes, of course the taste is quite delicious and I am very happy to enjoy it and generally this type of mushroom does not last long usually it can only last one day and one night and if it is exposed to direct sunlight it will not last for a full day.
A few days ago I accidentally looked for some photographic objects because at that time I had a need behind my house so finally I saw the fungus growing on the wood there when I saw it luckily I had a smartphone in my pocket so I immediately took it out the smartphone to take some photos of the mushroom and of course because it's at night so I added a flash light on my cellphone camera so that it can be seen clearly and in detail because as we know that if there is no flash light of course it won't be visible because at night day of course he was very dark and finally I managed to shoot some photos of the mushroom with my cellphone camera.
For the cellphone that I use is the Samsung Galaxy J7 Pro and of course I took pictures from a different perspective while editing the pictures I used Adobe Lightroom, I have prepared some of the photos below. I hope you are entertained and like it. Let's see together.
---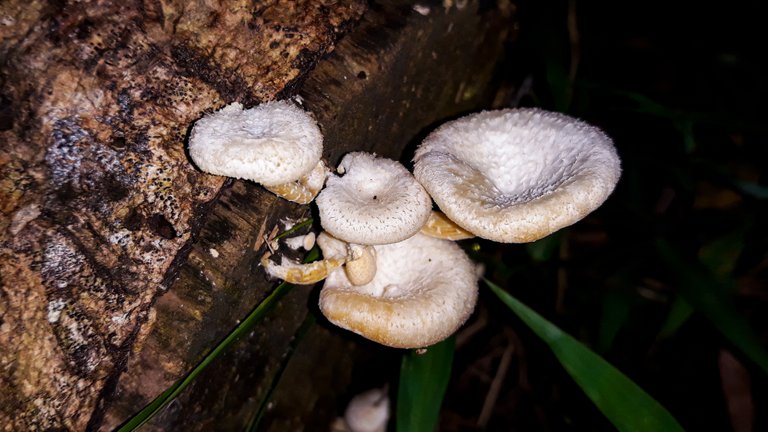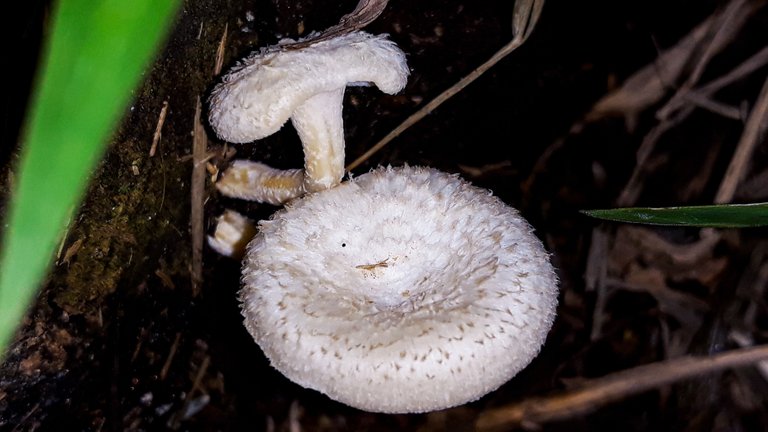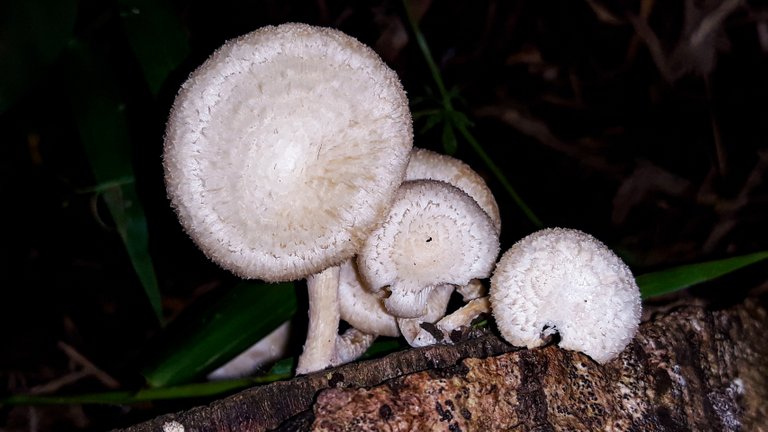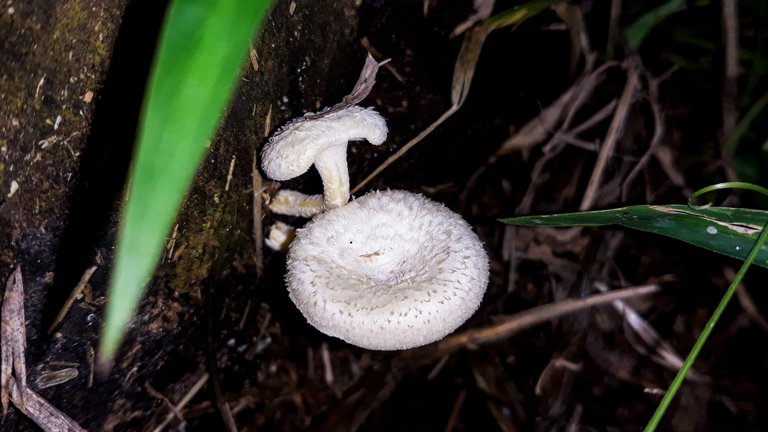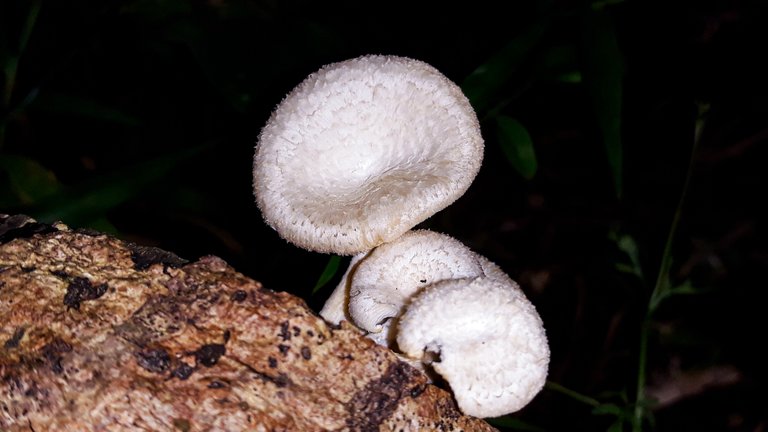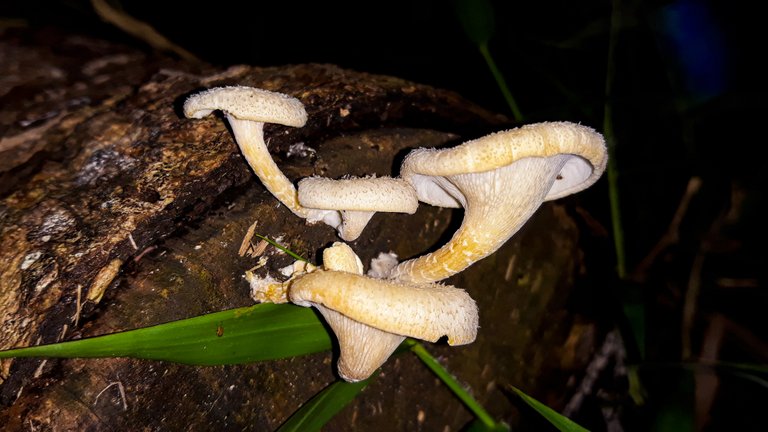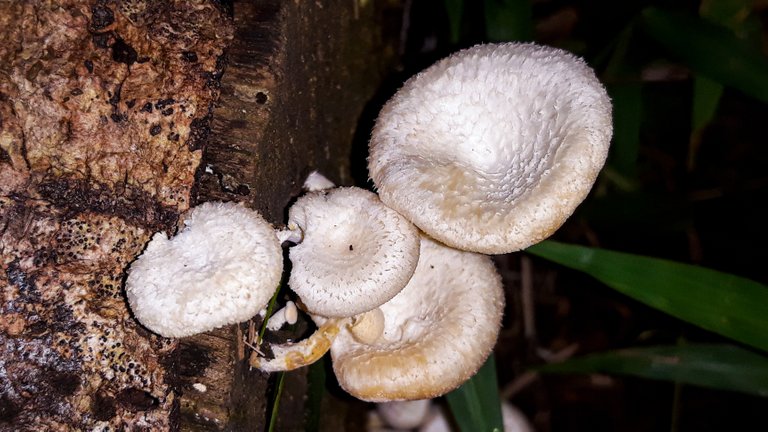 ---
---
NOTE : I write in Indonesian with the help of Google to translate to English
---
| Picture | Photography |
| --- | --- |
| Category | Fungi |
| Camera Used | Handphone |
| Model | Samsung j7 pro |
| Photographer | @idayrus |
| Location | Aceh Forest |
---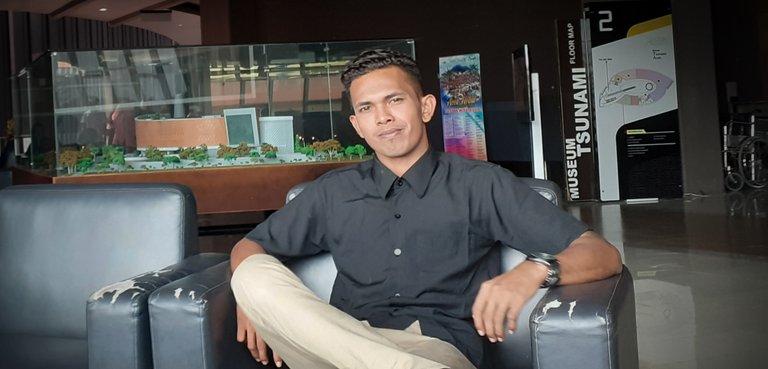 About me
My full name is Edi Suryadi, many friends on hive platforms call my name Idayrus, I come from the country of Indonesia which is especially located in Aceh Province, I was born in 1997 until now I have completed my education in college with a bachelor's degree in Science Communication. I like interesting and unique things and I am also a photography and art lover and new things so on this beloved platform I will share about photography, art, traveling and other interesting things.
Thank you for your visit
---
---
---