Jawel Bugs || Macrophotography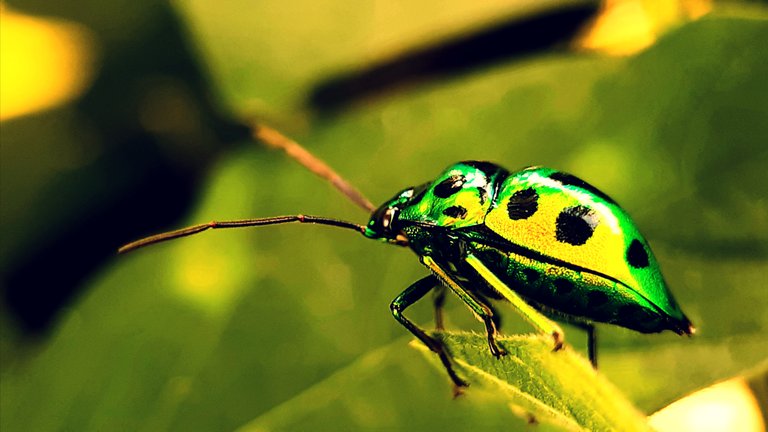 jawel Bugs
---
hello friends #hive everyone wherever you are I hope you are fine.
greetings to all of us who have been in this beloved community, today I am back in front of your eyes to share some of the beauty of my photography to all of you and the pictures that I share with you today are bugs.
Jawel bugs are one of the types of small beetles that we usually find in the forest and jawel bugs have characteristics of different colors and shapes, some are yellow and some are green like the picture I share with you today, it is green with spots black on all parts of his body, and these bugs I found in the forest of aceh.
I tried to take this picture with a samsung galaxy A7 android phone camera and I added a macro lens on my cellphone so that the image I displayed looked clearer and stood out on certain sides for a more beautiful image that I shared. different for more details, how the results of the image I mean, let's check together some of the images that I have prepared below, I hope you like it.
---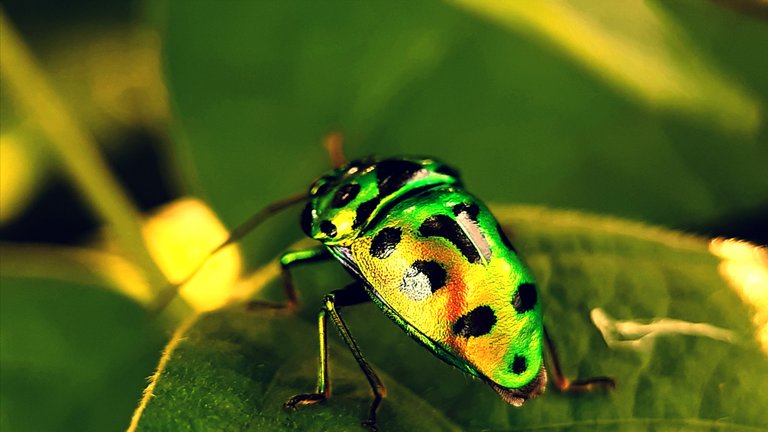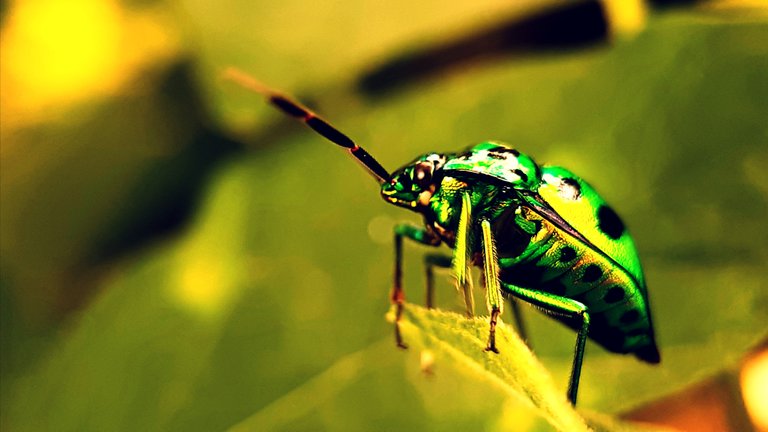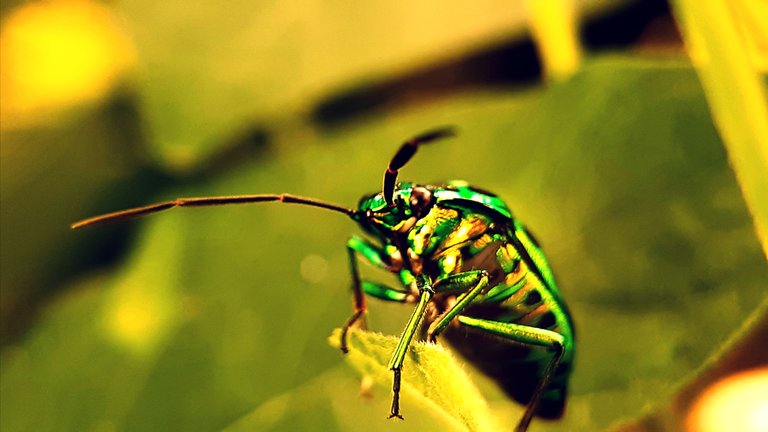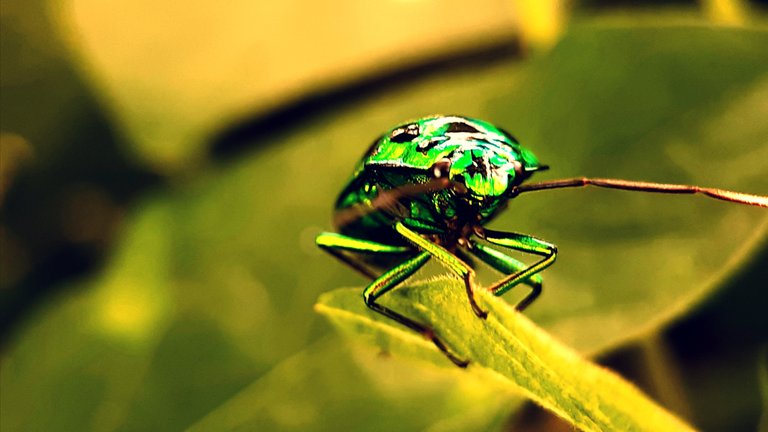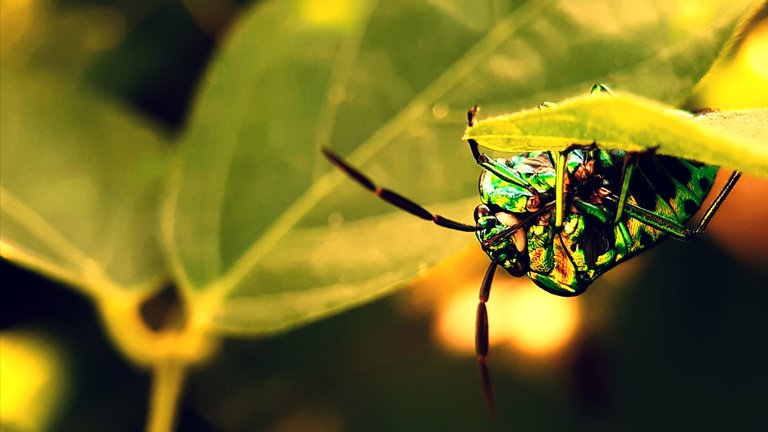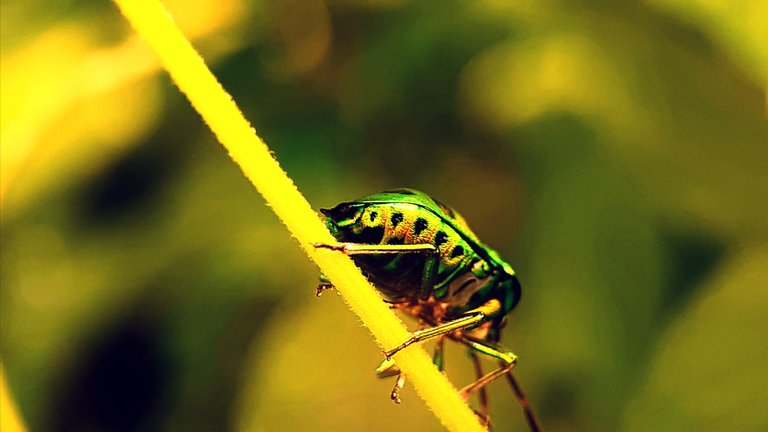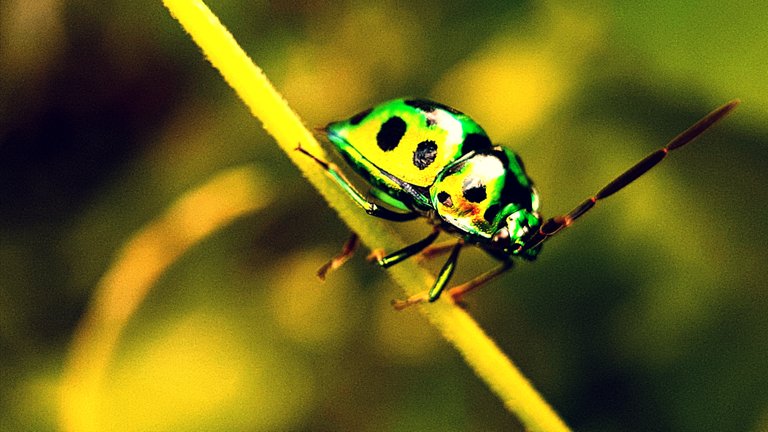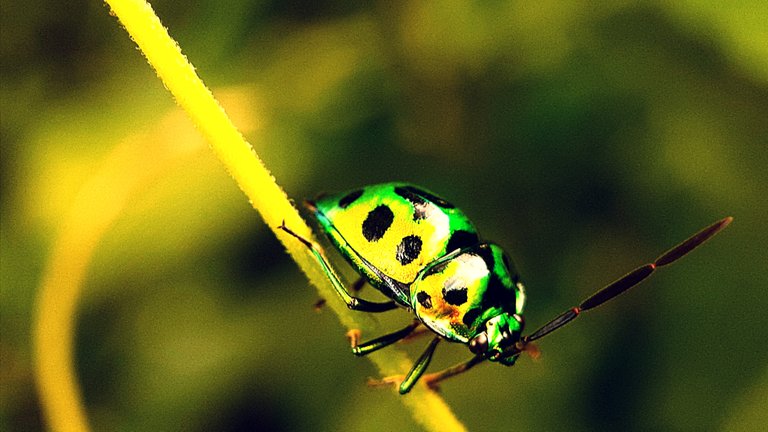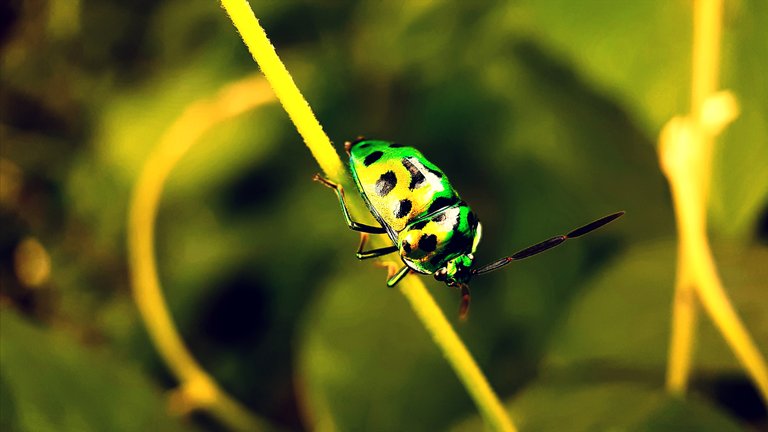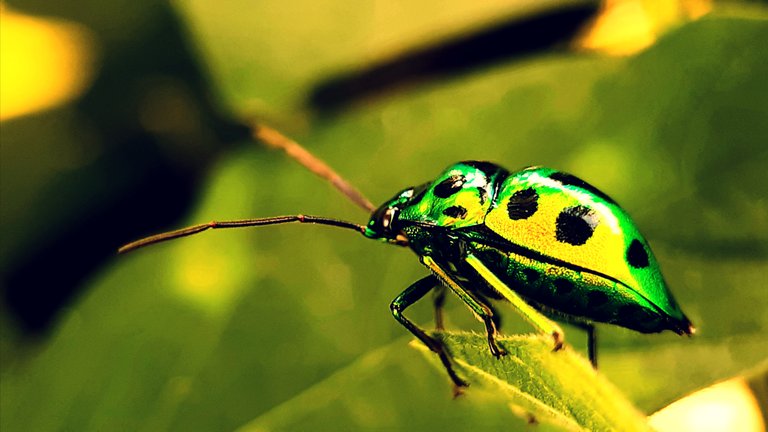 ---
#BeautyofCreativity
#photography
#macrophotography
#Insect
---
Maybe on this occasion that's all I can show you all, don't forget to be grateful for today and move on in carrying out daily activities, sorry if there are word mistakes in my writing and see you in my next post. .

| Macro Photography | Jawel Bugs |
| --- | --- |
| Camera Used | Handphone |
| Model | Samsung A7 |
| Photographer | @idayrus |
| Location | Aceh Forest |

---
---
---

---
---
Thank you for your visit
---
---
---