My entry for the Hive Learners contest " W37E1 " | I Work Hard To Achieve Something
Hello friends #hive everyone how are you I hope you are always in good health
Greetings to all of us in this beloved community, today I am back in front of my eyes to share stories about success whether by hard work or by talent. Before continuing to the discussion, first of all I would like to thank the Hive Learners community for giving me the opportunity to take part in this contest. As we all know this week is week 3 of the first edition of the contest in this beloved community.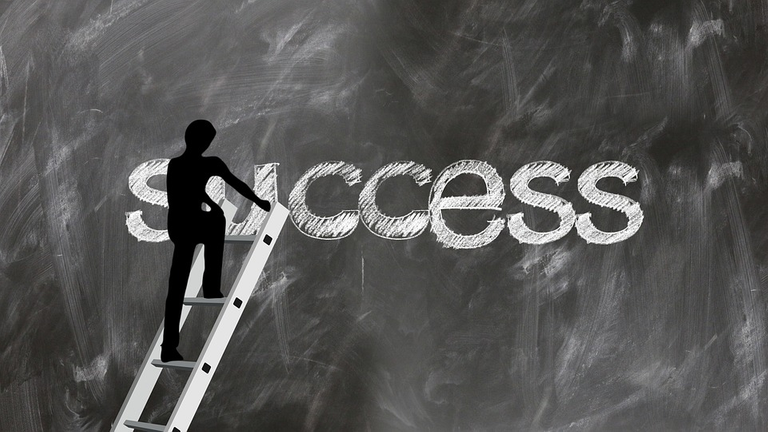 Source
---
In this life, of course, we as humans dream a lot about things that presumably make us very confused about achieving them. people think that if you don't have talent then it's very difficult to achieve something but that can be argued with hard work because there are also those who hold something not only relying on talent but by working hard he can achieve what he wants.
Now let's talk about what happened in my life in achieving something. Do I rely more on talent or do I prefer to work hard? To be honest, I personally prefer to work hard and I realize that I don't have more talent to develop an idea in achieve something, but if I'm serious and work hard to get something, of course I can do it in earnest. in the field of sports I also have no talent because in the past I couldn't play football and also couldn't do other things similar to sports but I was frustrated about that because I realized that I had no talent at all and so I school and graduate I still don't have my talent that's all because as we know that talent, of course, already exists and is ingrained in us, it's just that we have to develop this talent so that it can be in accordance with what we expect.
In that category I prefer to work hard to achieve something because I am more confident if I work hard and from the past when I was in high school I worked hard to finance my schooling and after that I realized that if I work hard I can definitely achieve what I want. wanted, and while I was in college I remembered that I wanted to have a business in the photography and typing services section or where we called it a photocopying business and at that time my aspirations were hindered by talent because I had no talent so it was very difficult to achieve it but because I am an unyielding person so I still want to achieve that even though it is very difficult.
Because my aspirations already existed and were hindered by talent so while I was in college I decided to look for a job in the photocopying business and I worked there for about a year until finally talent didn't exist so I could understand how it works and I kept trying hard to be able to realize my goals and while I work I save my money until my goals are achieved, and now I have opened a Photocopying Business at my place and that's what I just realized that we can definitely do anything with hard work because as the saying goes there is a saying that hard work never betrays results, therefore for friends in this community if you want something then hard work is the main thing because hard work is a symbol of success for everyone.
Alright friends, maybe today that's all I can tell you about the success that I have achieved with hard work, and if there are mistakes in writing, I apologize profusely because I wrote in my regional language, namely Indonesian with the help of google to translate into English that's all from me until we meet again in my next discussion, of course in this beloved community.
---
NOTE : I write in Indonesian with the help of Google to translate to English
---
---

---
---