My entry for the Hive Learners contest " W42E2 " | This Year Ends With Achieving Goals
Hello friends #hive all how are you today and I hope you are all always in good health
Greetings to all of us in this beloved community, today I am back in front of my eyes to share stories about the happiness I have had this year and it has become a very extraordinary thing for my life. Before continuing to the discussion, first of all I would like to thank the Hive Learners community for giving me the opportunity to take part in this contest. As we all know, this week is the 42nd week of the second edition of the contest in this beloved community.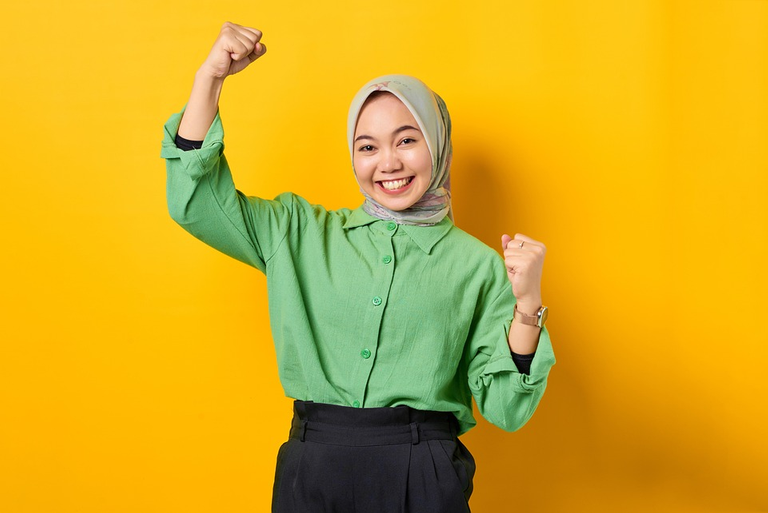 Source
---
The new year is in sight and of course this year will end in two days and many things that have happened this year have become history this year, of course many of us get all kinds of memories, both bitter and sweet, and not a few people also get awards this year with the achievement of some impressive achievements and like us many of the children at school will get proper achievements at school this year and vice versa and of course if adults must have an award they also get for achieving something extraordinary things always exist in our daily lives and also the happiness of people this year is also very much and that becomes something interesting to discuss in this contest.
When talking about what happiness I found this year, of course I also have happiness which should be considered a very extraordinary achievement that I got this year, and I have actually dreamed of this achievement for a long time, you could say this achievement is my goal from first because I really wanted to open a shop, and hearing about shops is always familiar to all of you because I almost every contest that talks about happiness I always associate with shops because it's true that shops are happiness that I really dream of ago and this year an ideal that I have wanted from this year has been achieved completely and it is an achievement that I am quite proud of this year that I have achieved.
Even though this year will soon be over, I will never forget the achievements that I have this year because it is something that makes me happy, and not only that, I have also achieved several other achievements this year and one of them was that I managed to build a shop and also got the support from my family to achieve my wish, and I am very grateful for it all, this year was indeed a year full of joy and also a historical year, a year that taught me about hard work and also never give up effort, after all I get it when I contemplate that what I have got is very adequate happiness and that is really very worthy of pride.
Alright, all my friends in this beloved community, maybe today that's all I can tell you all, and if there are mistakes in writing, I apologize profusely because as usual I write in my regional language, namely Indonesian. Indonesian with the help of Google to translate into English and that's all from me until we meet again in my next discussion, of course in this beloved community.
---
---

---
---