Some of the Objects That I Have Shot on This Incredible Occasion
Hello friends #hive all how are you today and I hope you are all always in good health
---
Greetings to all of us who have joined this beloved community, today I am back in front of you to share stories and photos that I have taken today at my workplace. Before continuing to the discussion, I would like to thank the Hive Learners community for giving me the opportunity to take part in this contest. As we all know, this week is the 62nd week of the third edition of the contest in this beloved community.
---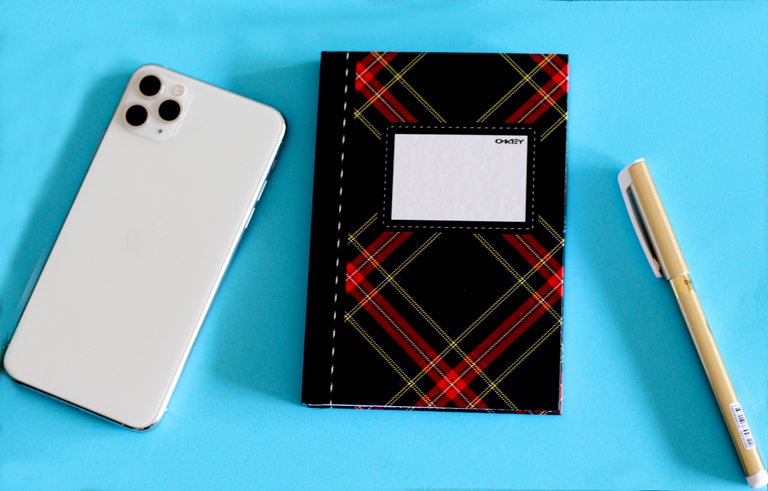 The first objects that I took were three types, namely smartphones, notebooks and also a pen and I took pictures on blue cardboard because I thought shooting on blue cards was very good and impressive, so I chose to shoot there.
| Shooting With | EOS 700 D |
| --- | --- |
| Aperture | F1.8 |
| Shutter speed | Auto |
| ISO | auto |
| Editing Application | Adobe Photoshop Cs3 |
---
After you see the three objects above, then I also managed to take another object, namely a notebook which I deliberately arranged neatly and I managed to take several pictures of the book from different perspectives to see the results of the photo of the book I mean, let's check together below This.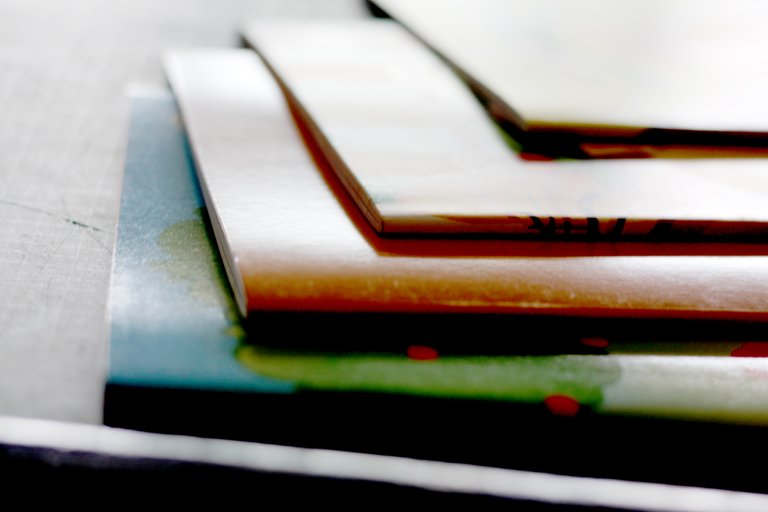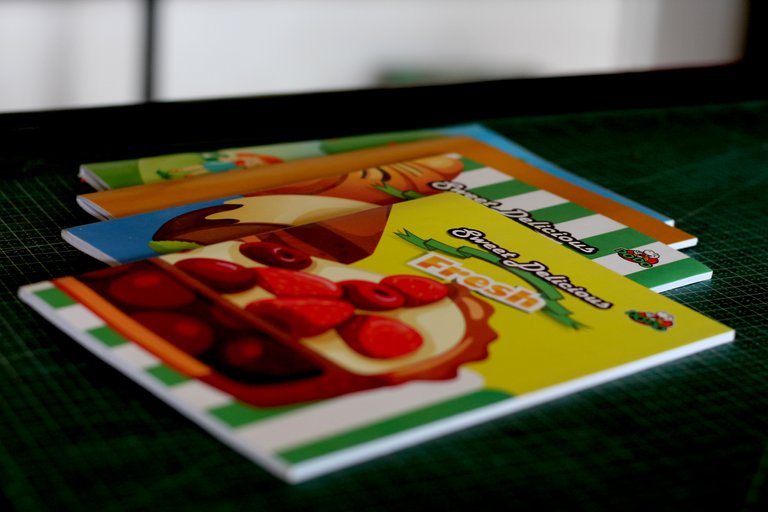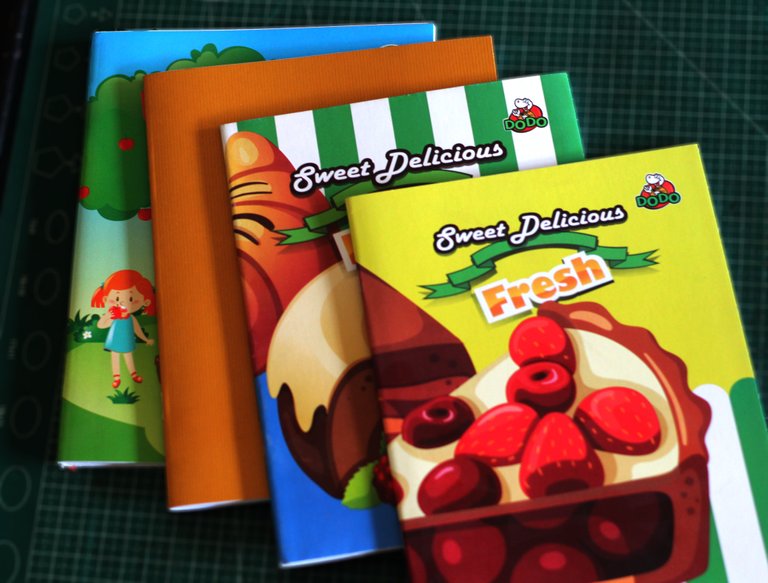 As we know that from elementary school to university, we all really need books to write existing material and in life we are inseparable from books, even though we currently have smartphones in our hands, books are still very much needed.
| Shooting With | EOS 700 D |
| --- | --- |
| Aperture | F1.8 |
| Shutter speed | Auto |
| ISO | auto |
| Editing Application | Adobe Photoshop Cs3 |
---
Exploring educational issues makes us have to have office necessities such as books and pens, therefore in the next picture I will show you a picture of a pen that I have taken randomly and of course I took this with an auto camera setting with a fixed lens and the results of the photos let's see also below.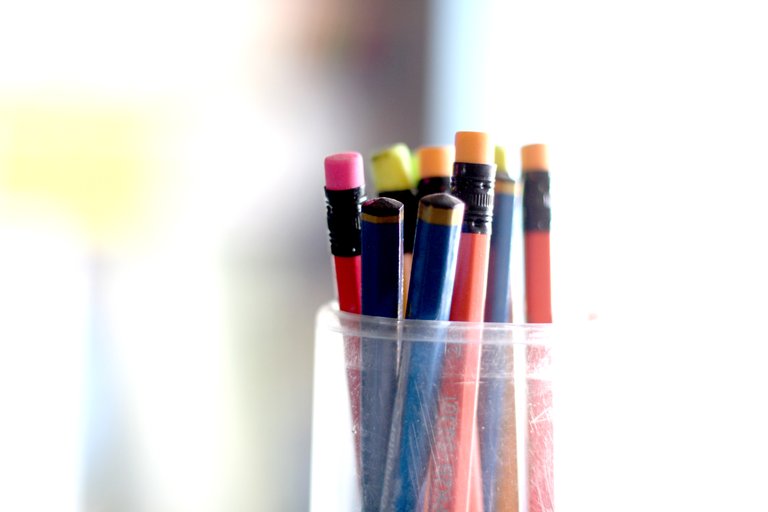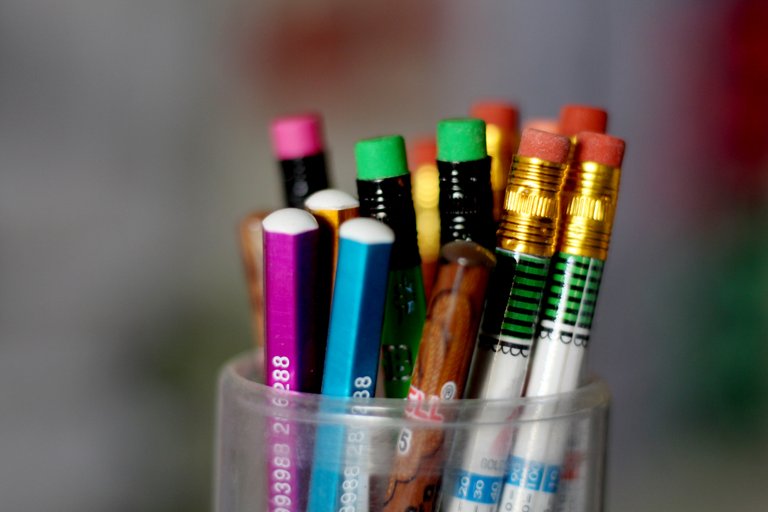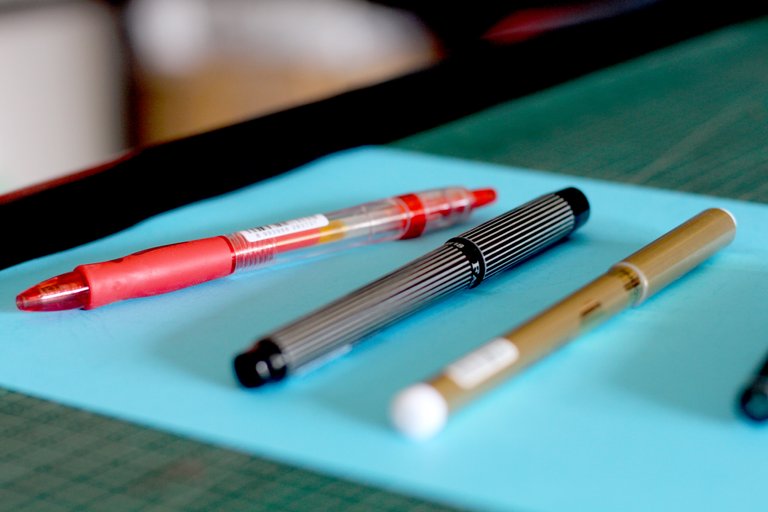 As you can see in the picture I managed to photograph the pens and pencils in a plastic cup which made the picture I took look more impressive and I took the photo this morning with good weather and of course shooting indoors without any light just relying on light just natural.
| Shooting With | EOS 700 D |
| --- | --- |
| Aperture | F1.8 |
| Shutter speed | Auto |
| ISO | auto |
| Editing Application | Adobe Photoshop Cs3 |
---
The reason I photograph stationery objects and books is because I work regularly at a copy shop and that's why it makes me very interested in taking pictures of objects in front of my eyes and because at this copy shop I have a DSLR camera so I use it to capture some of the pictures on it. there, and all these objects that I photograph are items that I sell every day to people such as school children and also teachers in my area.
As you can see, my top picture also includes a smartphone and I see that the picture that I share will be even better if there is a smartphone next to it and that smartphone is one of my mobile phones every day I use it like making posts on HIVE and so on.
All of these photos are as I have shown in the table above that I took all of them using the Eos Canon 700D DSLR camera and I used a 50mm Fix lens and when the shooting process I only relied on after the camera automatically turned on and the results of the images were as you have seen above me hope you enjoy it.
Alright friends, maybe today that's all I can share with you and if there are spelling mistakes in my writing, I apologize profusely because I wrote in my regional language, namely Indonesian with the help of Google to translate into English and That's all from me until we meet again in the next discussion, of course in this extraordinary community.
NOTE : I write in Indonesian with the help of Google to translate to English
---
---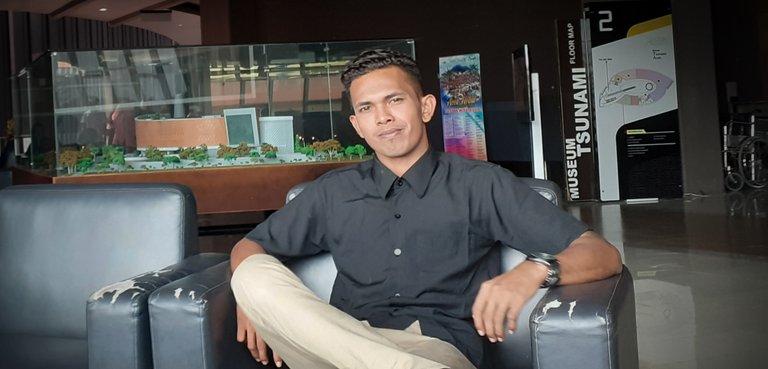 About me
My full name is Edi Suryadi, many friends on hive platforms call my name Idayrus, I come from the country of Indonesia which is especially located in Aceh Province, I was born in 1997 until now I have completed my education in college with a bachelor's degree in Science Communication. I like interesting and unique things and I am also a photography and art lover and new things so on this beloved platform I will share about photography, art, traveling and other interesting things.
---
Thank you for your visit

---
---