Vacation to the Tsunami Museum in Aceh (Banda Aceh) | Commemorating the Natural Disaster on December 26, 2004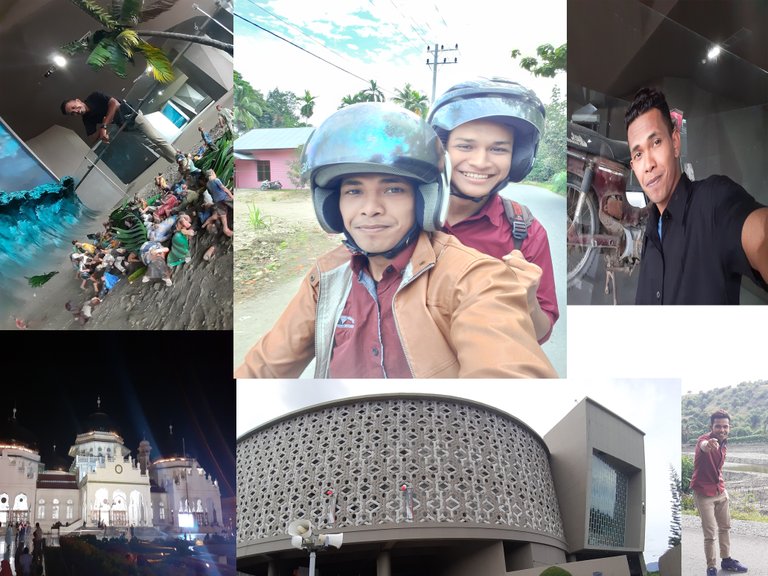 ---
Best wishes to all #hive friends wherever you are, I hope you are always in good condition, today and on this occasion I will share my experiences and stories when traveling to one of the magnificent places in Aceh / Indonesia, this place is the tsunami museum.
The natural disaster on December 26, 2004 which became a tragedy that shocked all over Indonesia, in Banda Aceh to be more precise, on that day many victims were caused by the earthquake and tsunami at that time, but over time, the government has renovated and rebuilt the city. -The city and buildings in Banda Aceh, for now the place that was swept away by the water in 2004 has now become a very beautiful and majestic place in Aceh, many from all over Aceh are visiting there on vacation, including myself visited some time ago.
With the very rapid development of the cities built beautifully, the government will also not forget what happened at that time and build a building in Banda Aceh City, the building is called the tsunami meusium, which now stands firmly and is stored in the goods. valuables from the findings on the day of the tsunami disaster.
---
I went on vacation with friends, just the two of us went from the district where I live, the distance from where I live to arrive in Banda Aceh City is very far, it takes 7 to 8 hours if we go by two-wheeled train, and we depart from where I live me in the morning, but with the aim of going on vacation of course we went not in a hurry but stopped on the road if we saw the natural scenery, and took the moment to take some pictures as a memento of the trip.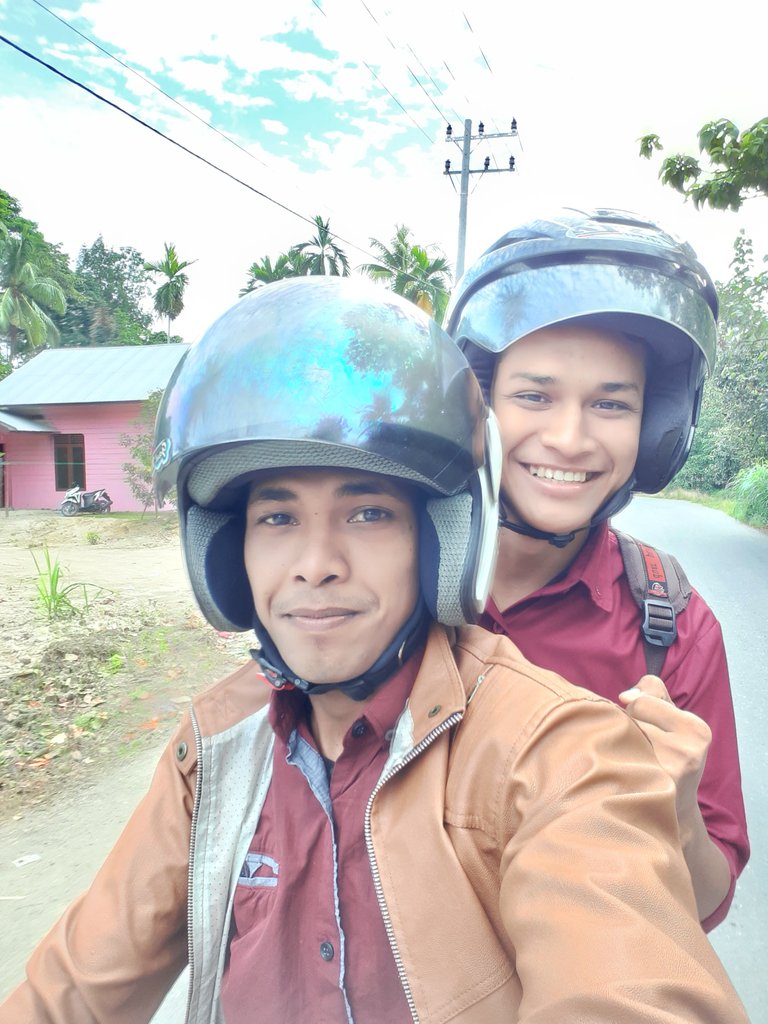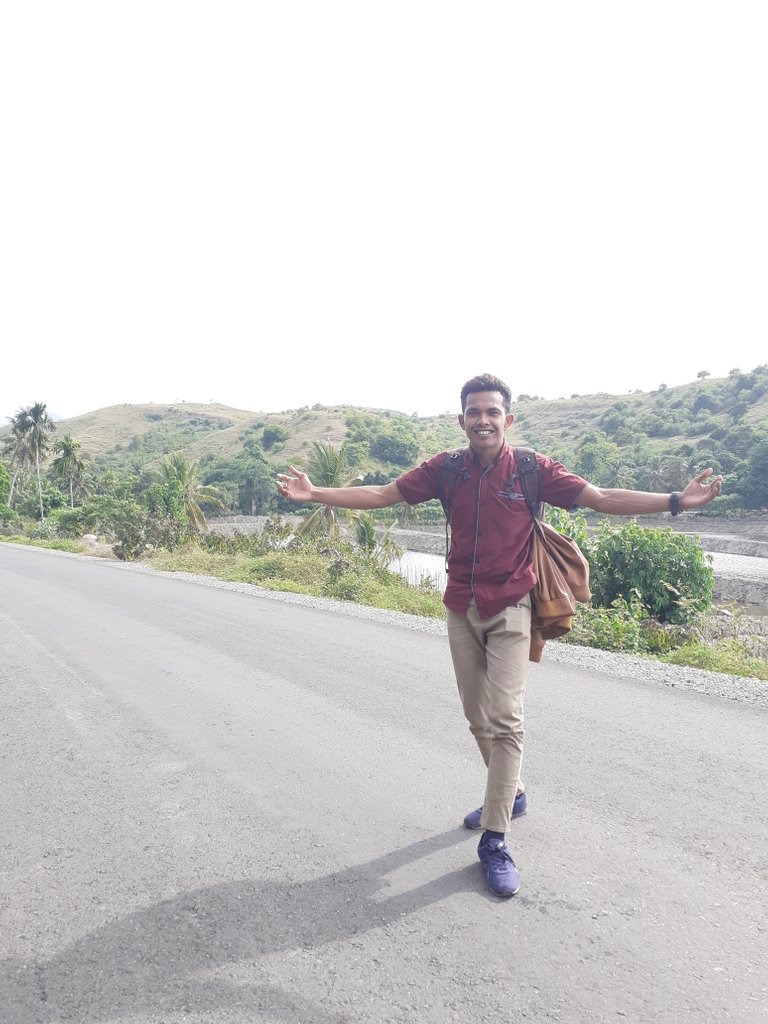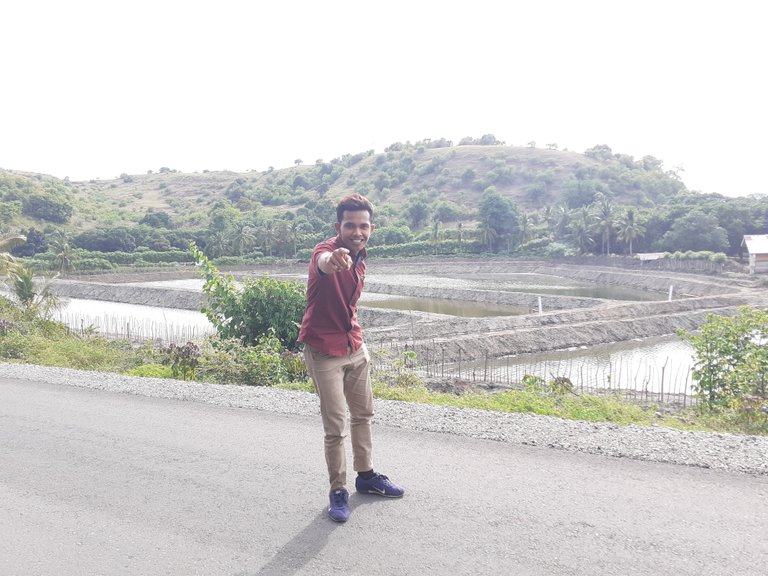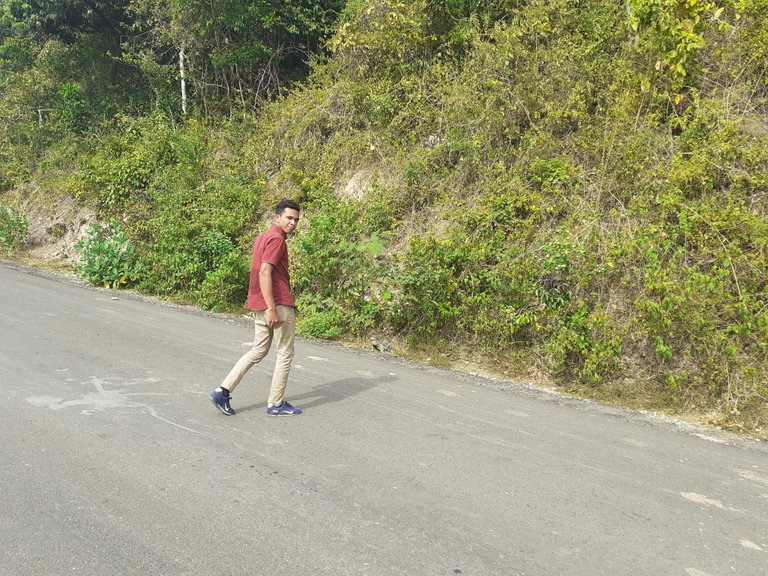 Maybe with the many stops on the road we will be very slow to reach the destination, even so my friend and I don't care about it, such a pleasant trip, with a few stops, we finally arrived at night in the city of Banda Aceh, when we departed had planned not to go home in a short time, but we planned to find a stuffy place in the city, coincidence and luck were on our side, it turned out that in the city of Banda Aceh there was one of my high school friends who was finishing college studies there and he graciously offered We were the inn in its place, I was very proud to feel happy at that time, with the good news that I got when I arrived there because Banda Aceh City is also known as one of the most magnificent places of worship, namely the Baiturrahman Mosque, and we went there to stop for a while because it was night and after stopping there we just went to a friend's place who offered the inn.
---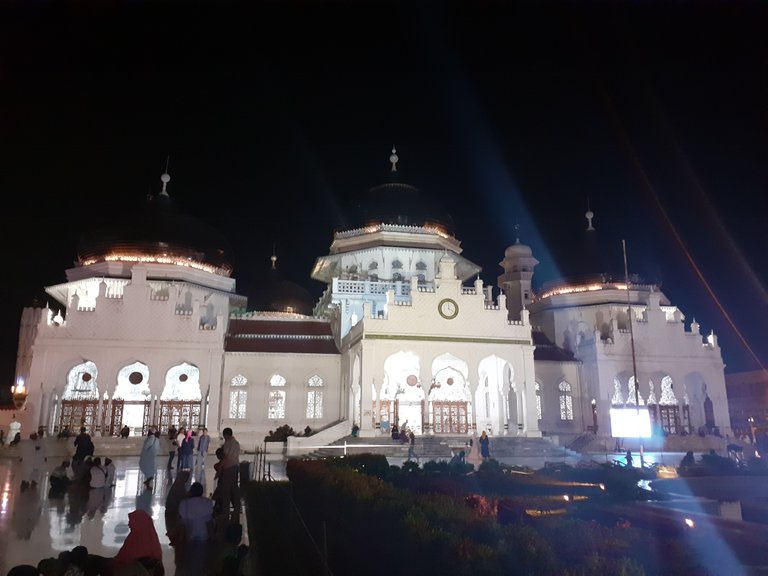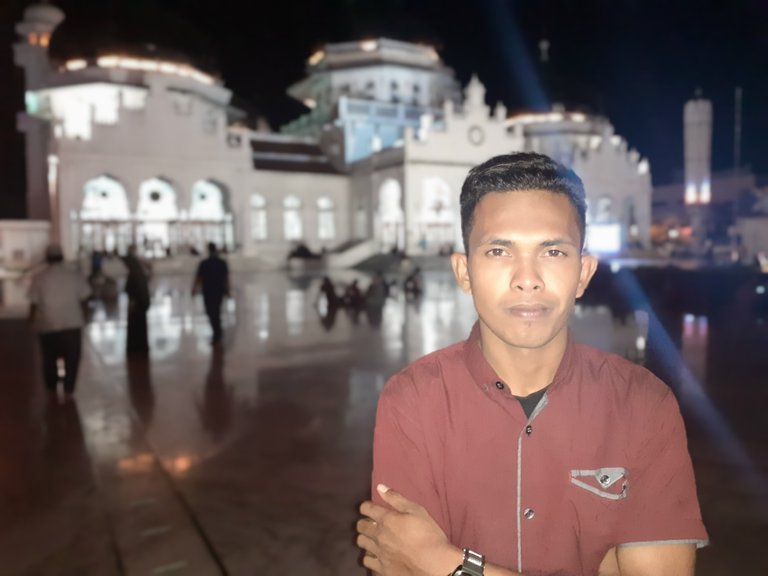 ---
The next day, remembering the purpose of visiting the tsunami museum, which was there, we hurriedly had breakfast and went straight to the destination, after taking a shower and wearing clothes that were suitable for use, we immediately went proudly to the museum. the tsunami in Banda Aceh. To be honest, I've never been to that place before so when I arrived I was very happy with pleasure and comfort in the eyes to see the atmosphere of the building and whatever is stored in the building, while looking around there we took turns. a position for self-portraits with my friend, and we also confidently took pictures there.
---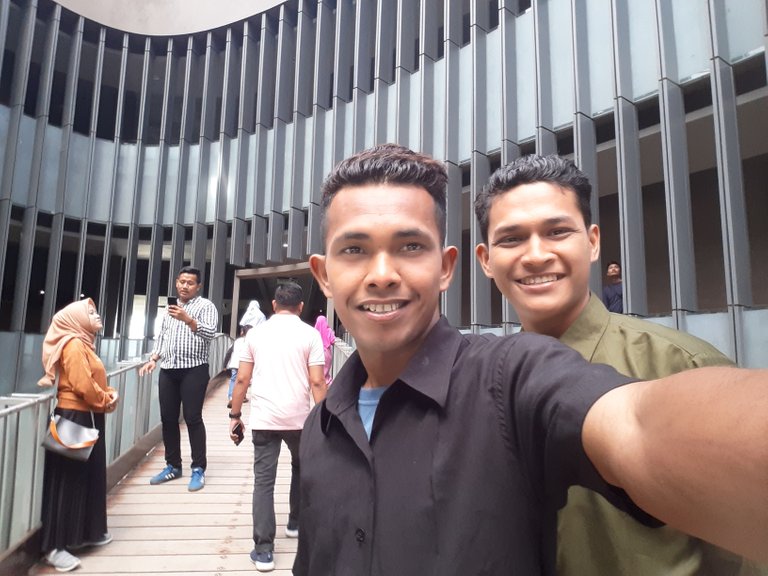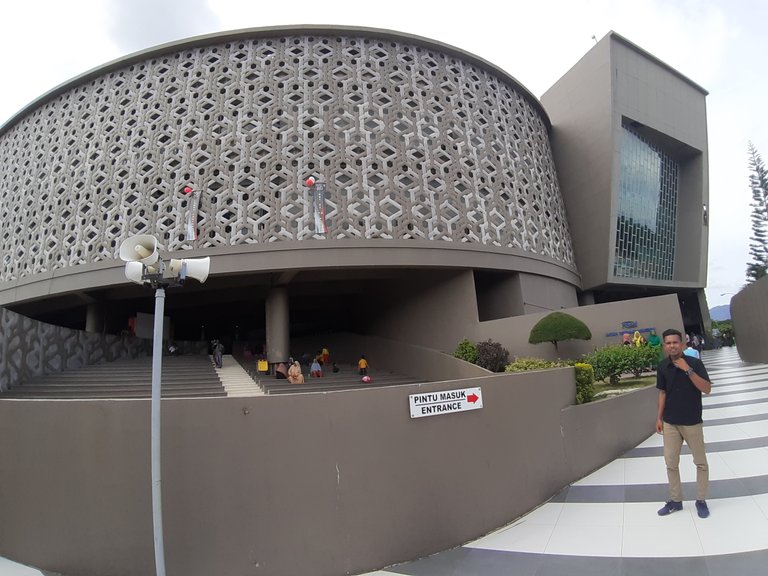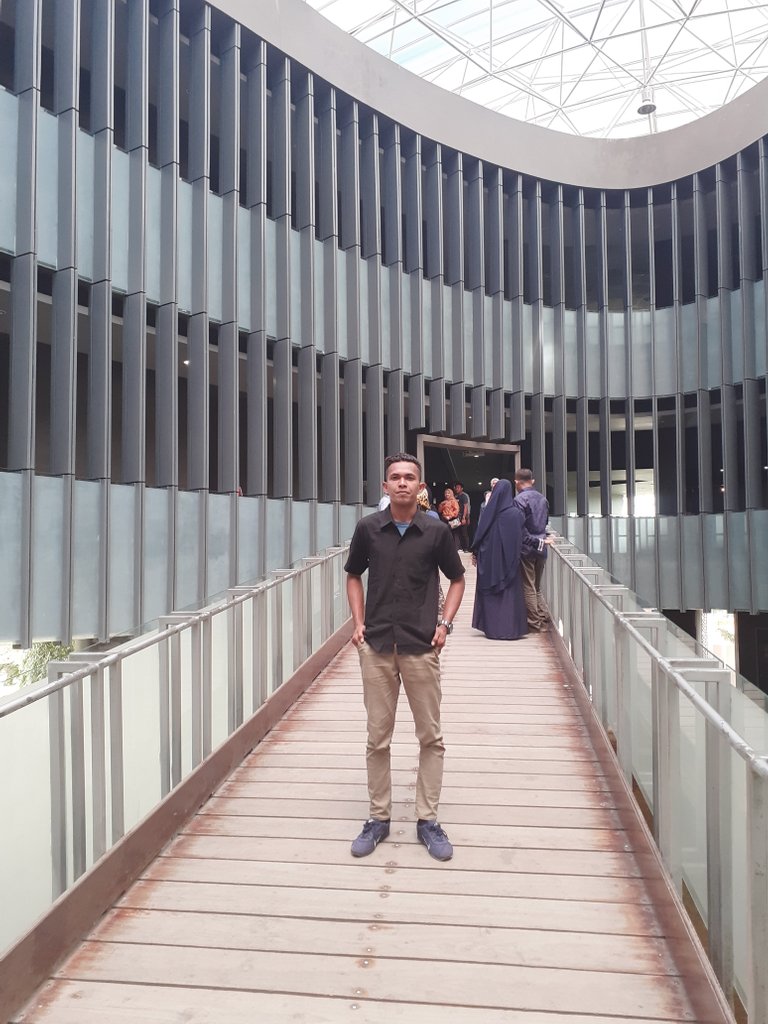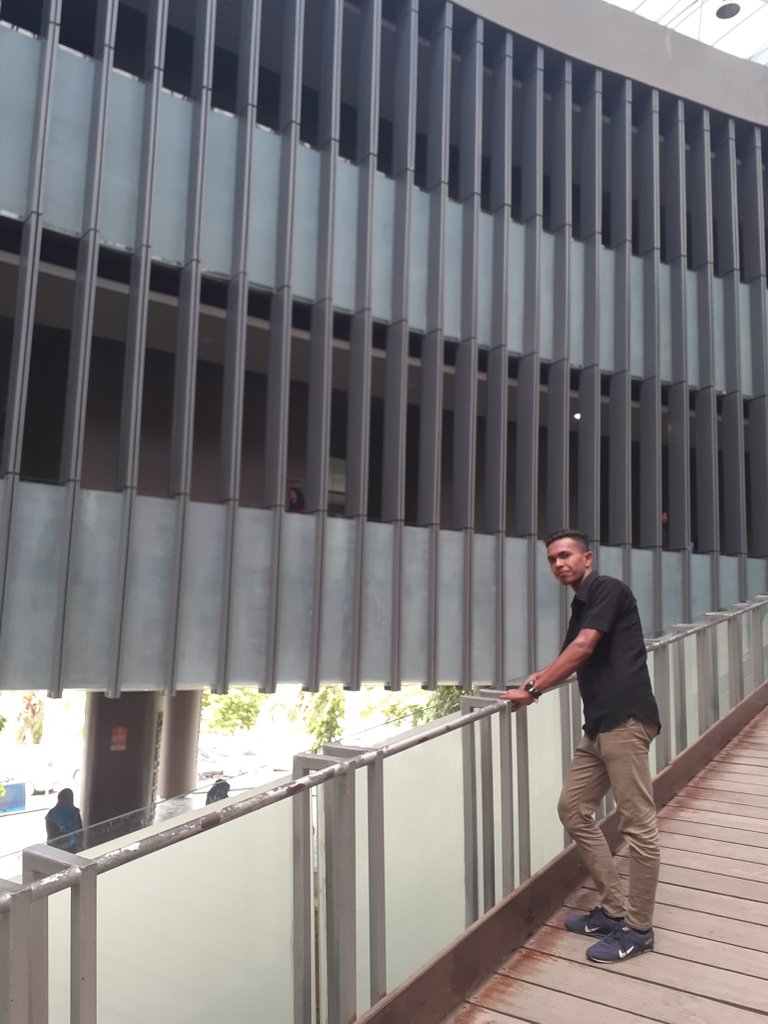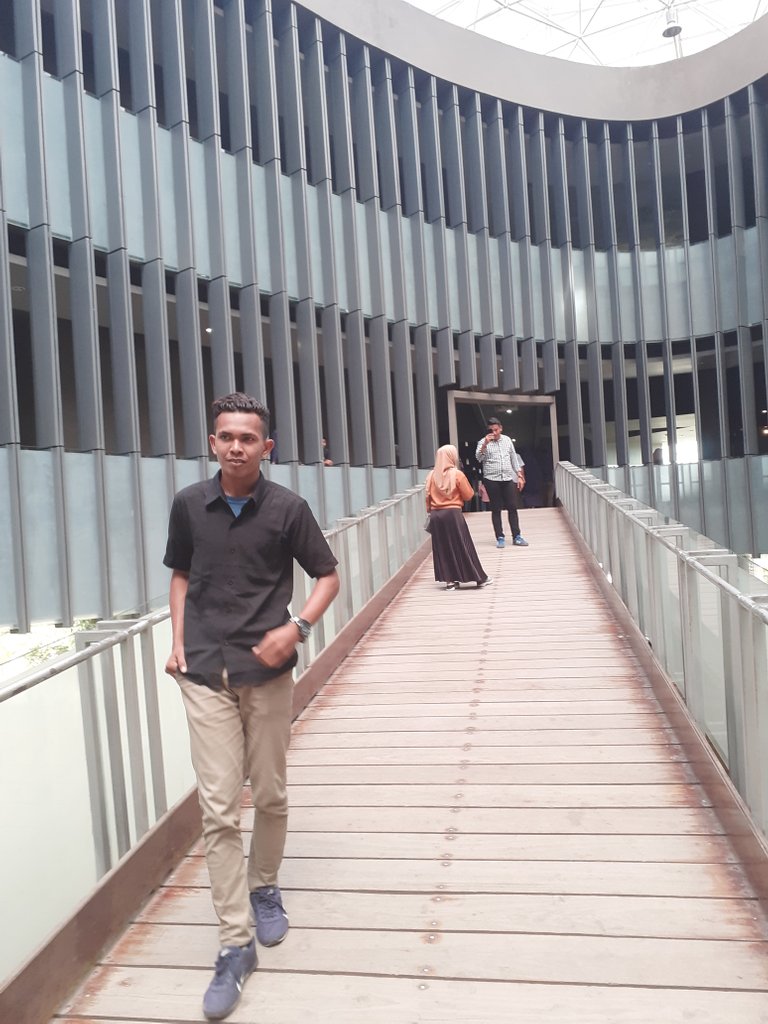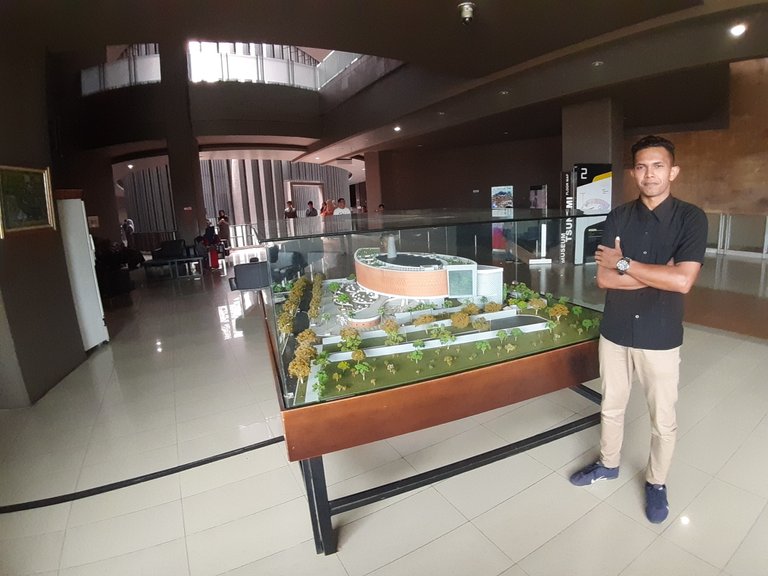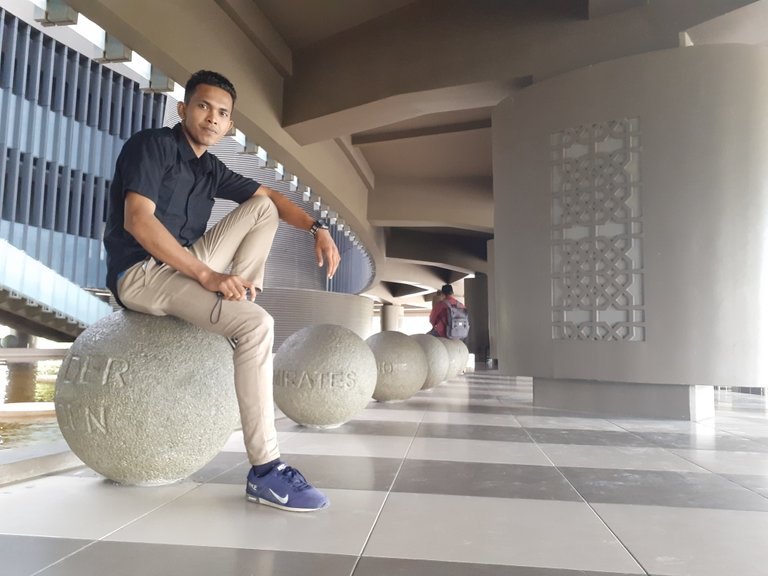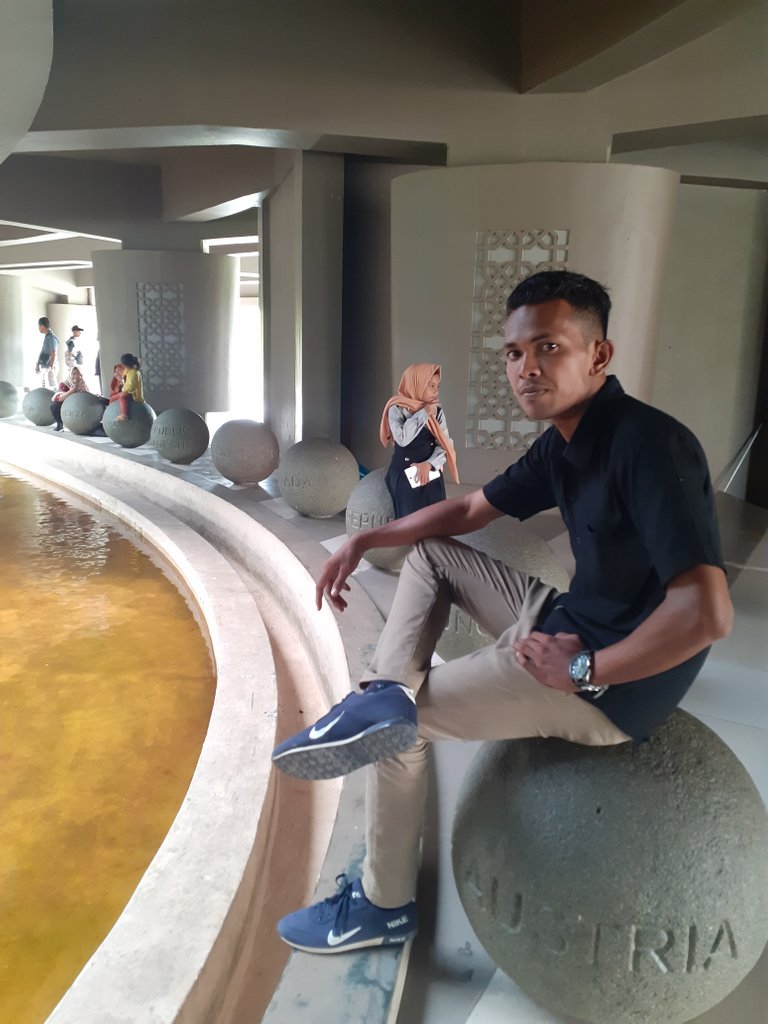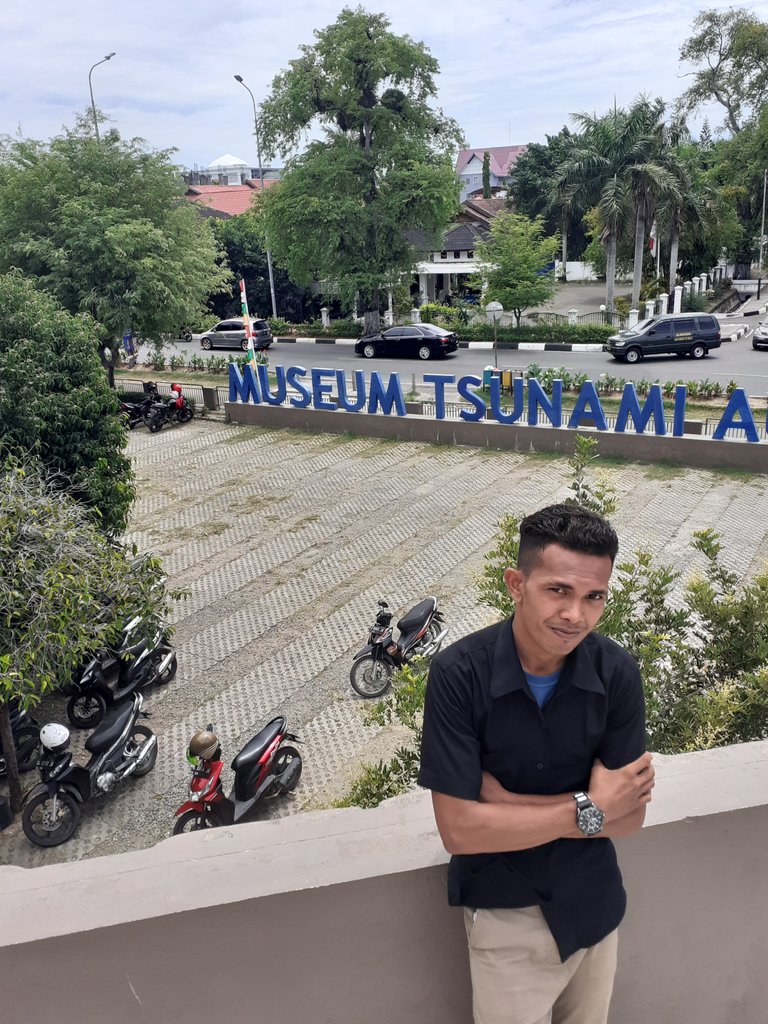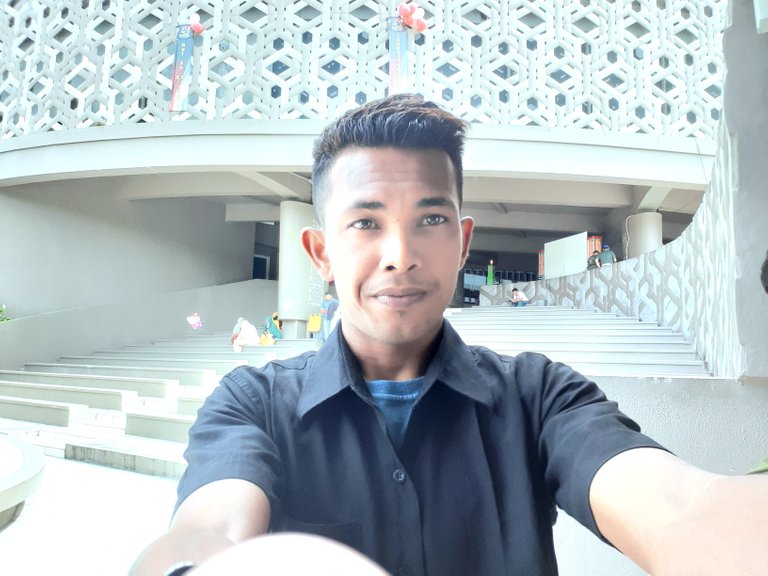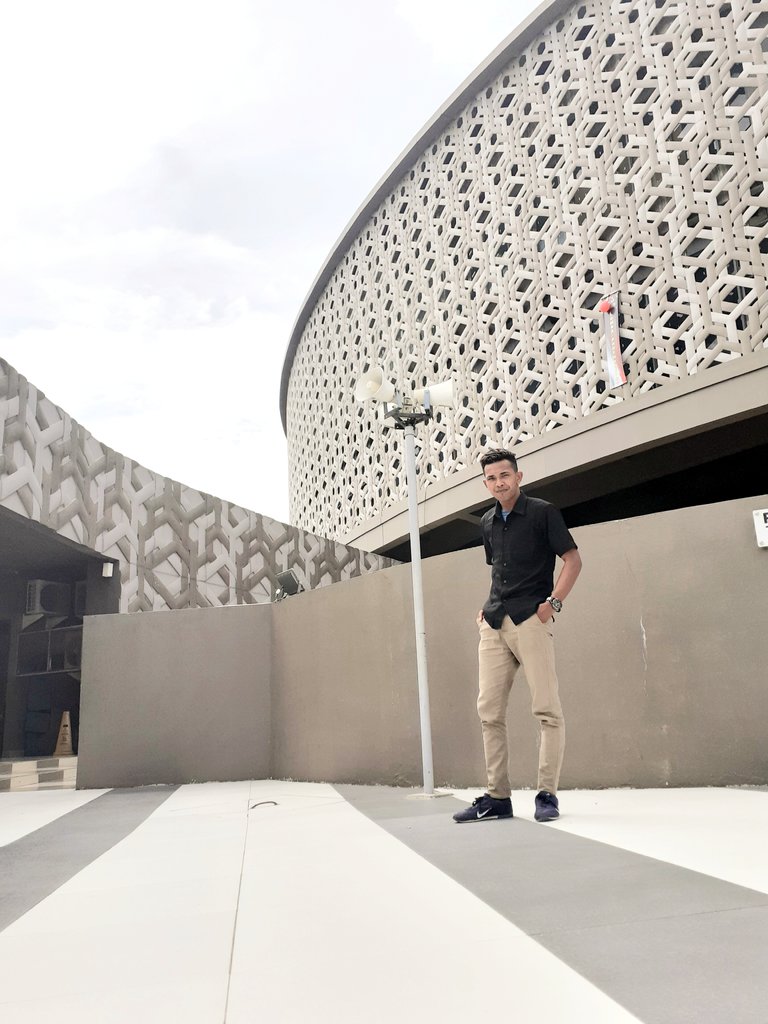 ---
After I entered the tsunami building, I saw a lot of discoveries that were stored in there, there were various kinds, and it was a pity that at that time I didn't know the files that were stored, and there were also people who forgot to take pictures, but I managed to take some pictures. of course, and there is also an old carriage that was taken after the tsunami receded, and there are various handmade creations depicting people asking for help, and some are made as if a house is collapsing, made as good as possible maybe and I really salute the hard work that has been done by the government to remember the memories that befell the tsunami disaster in 2004.
Some pictures that I have taken inside the tsunami building I will attach below, for the shortcomings I really apologize for the limitations, I can't take more pictures and here are some pictures that I can prepare, I hope you are entertained.
---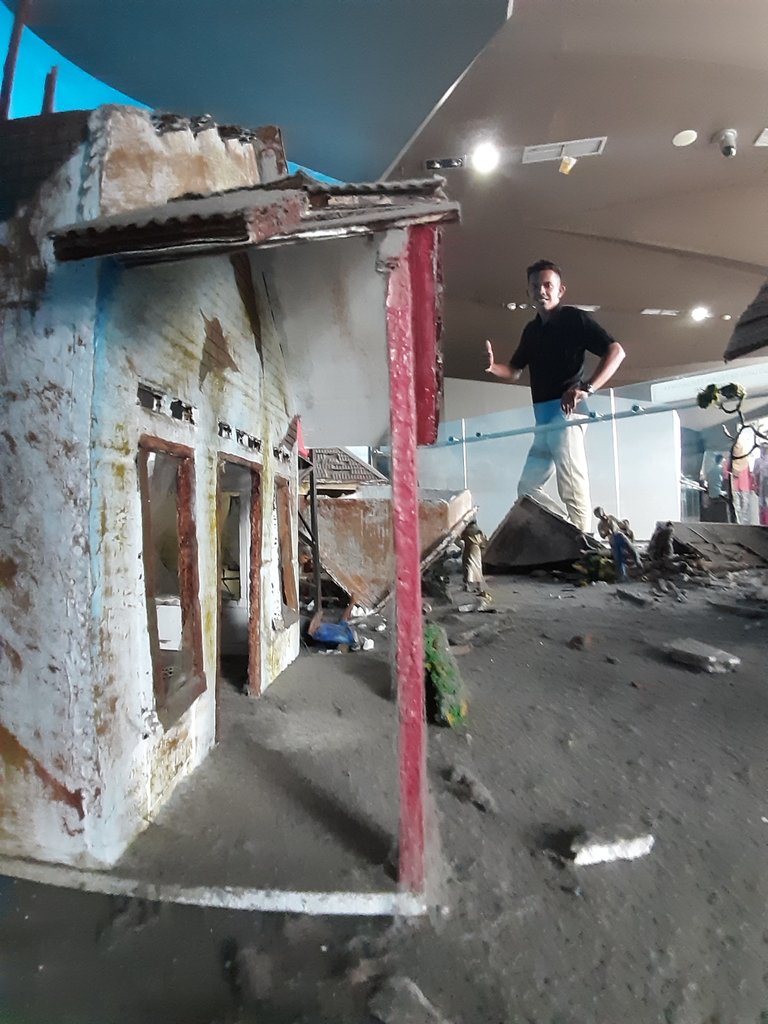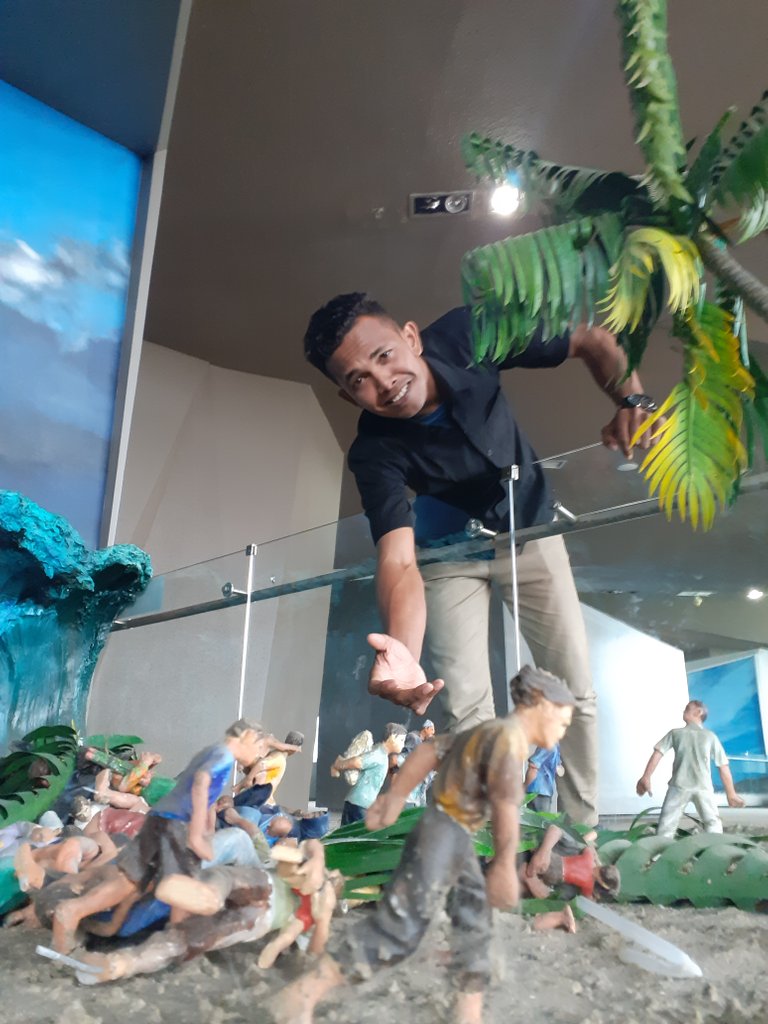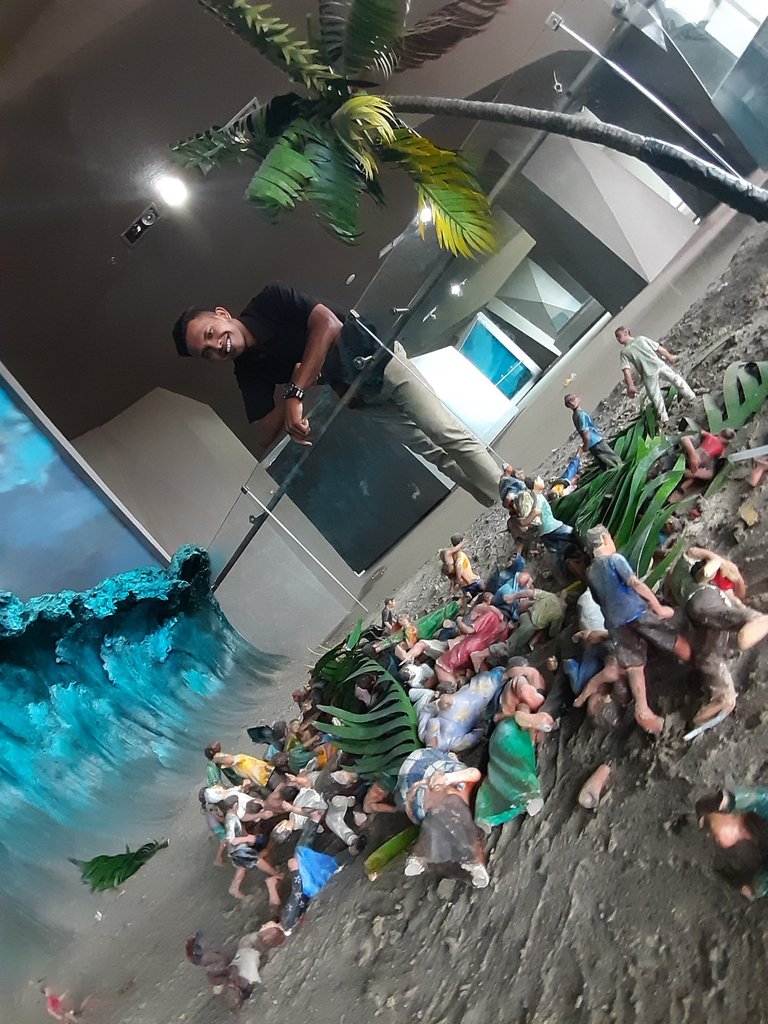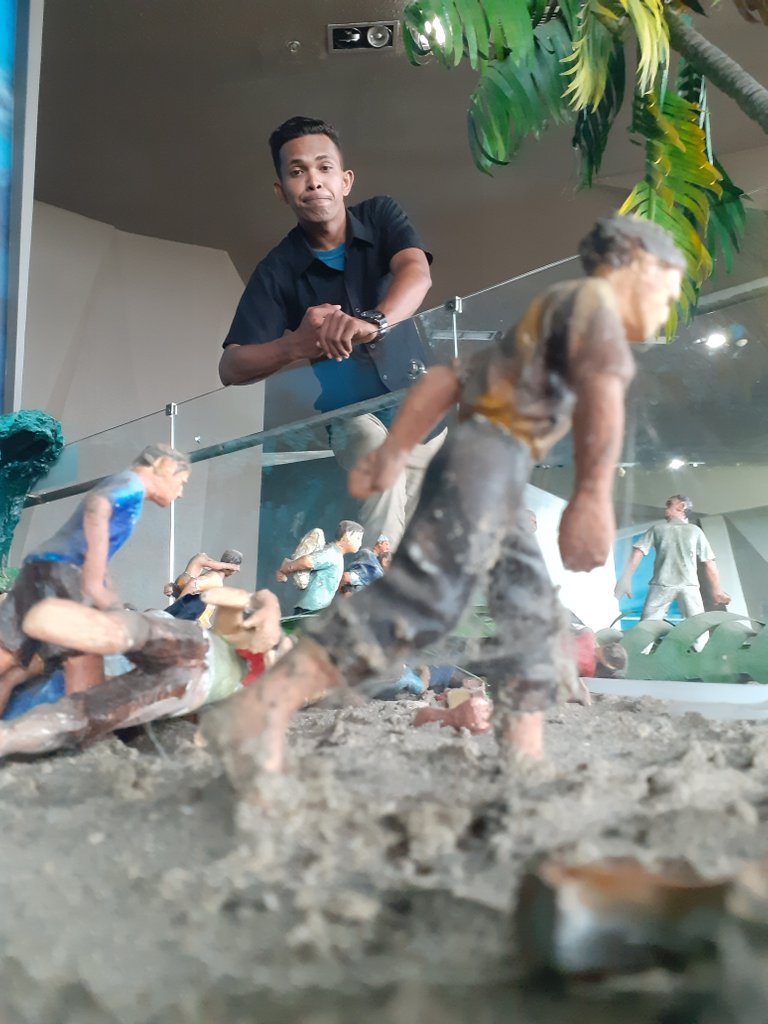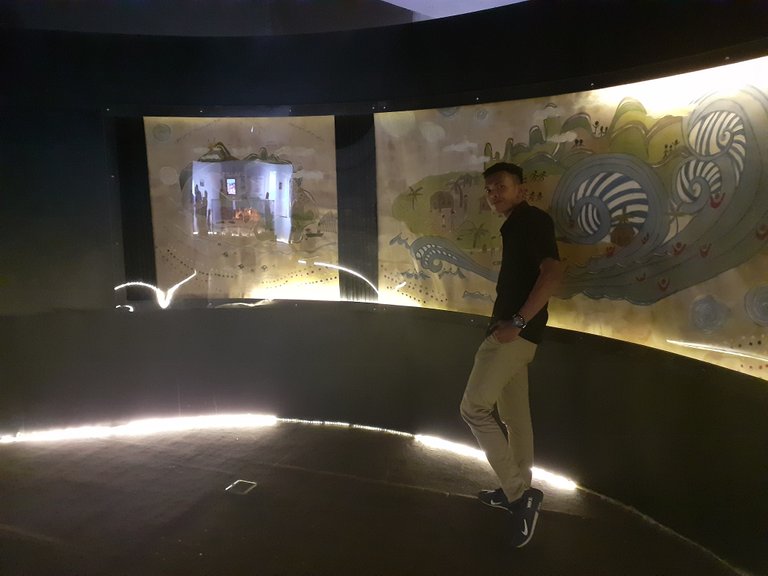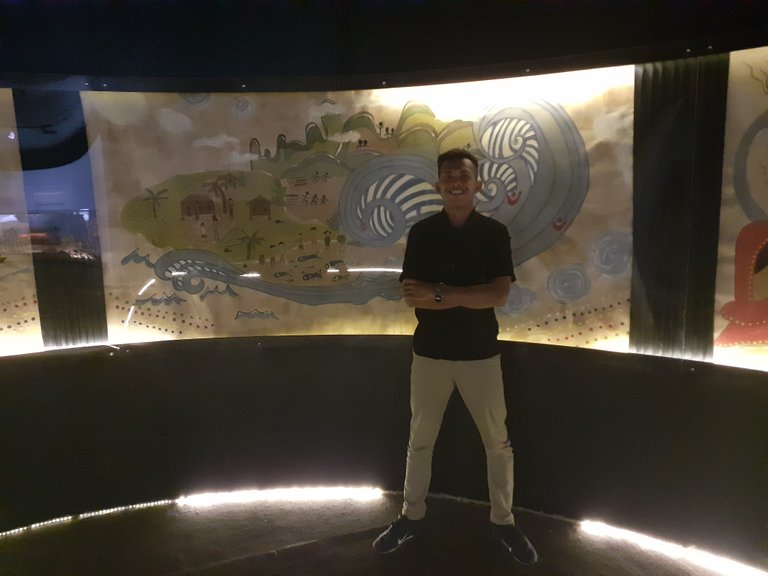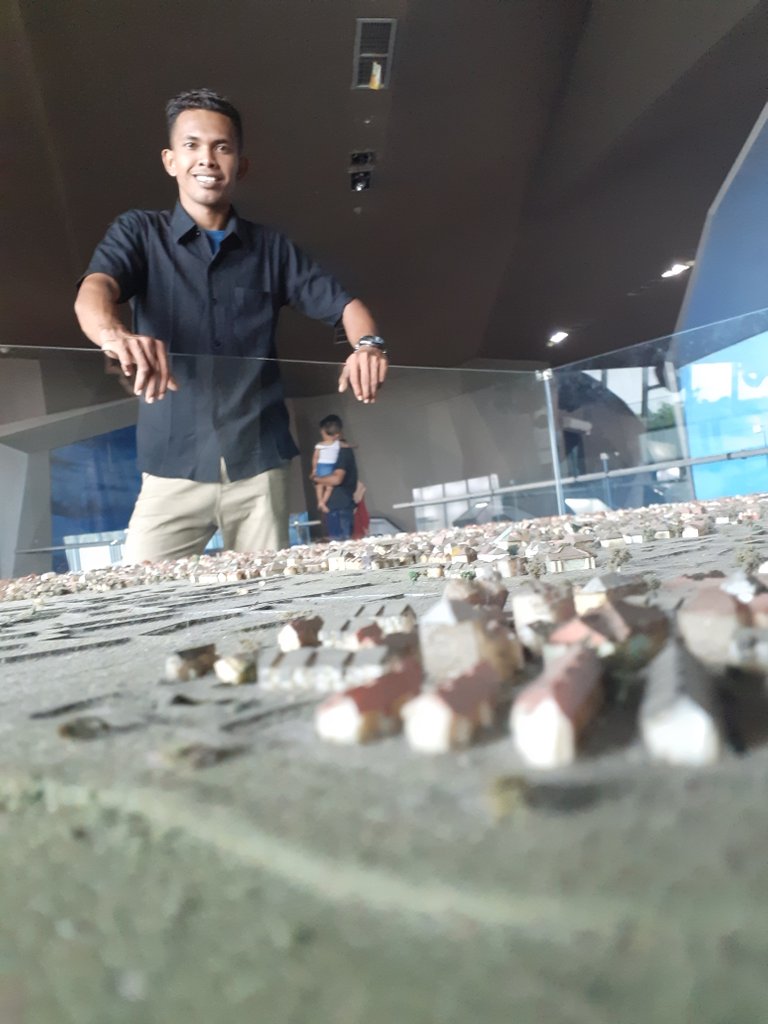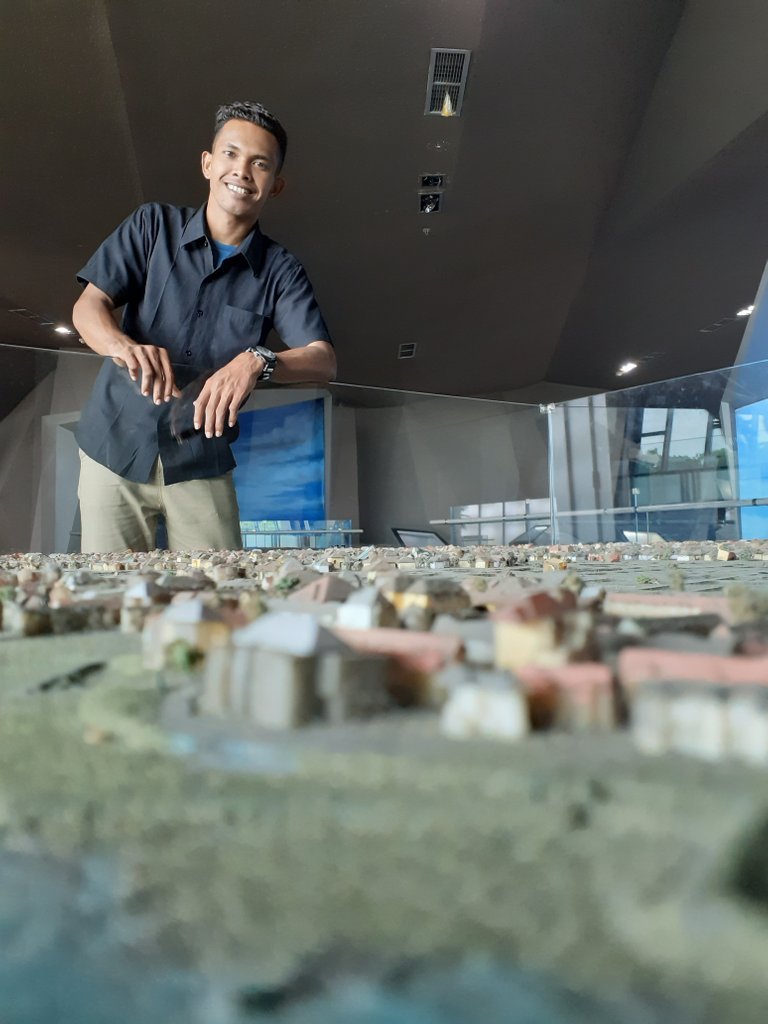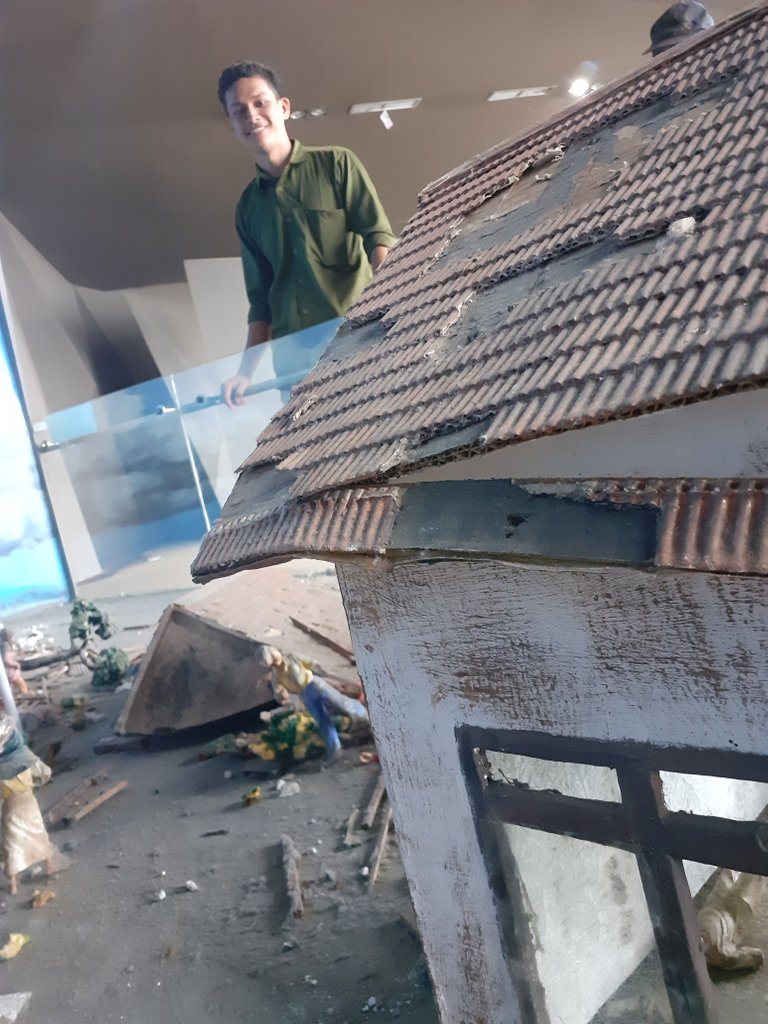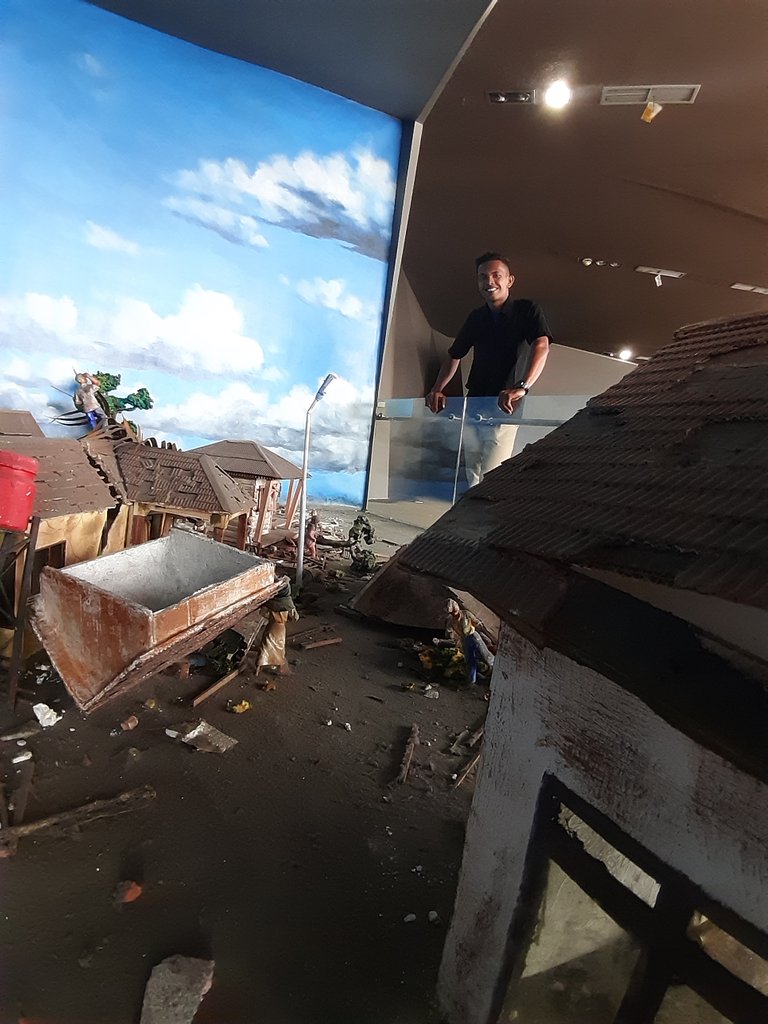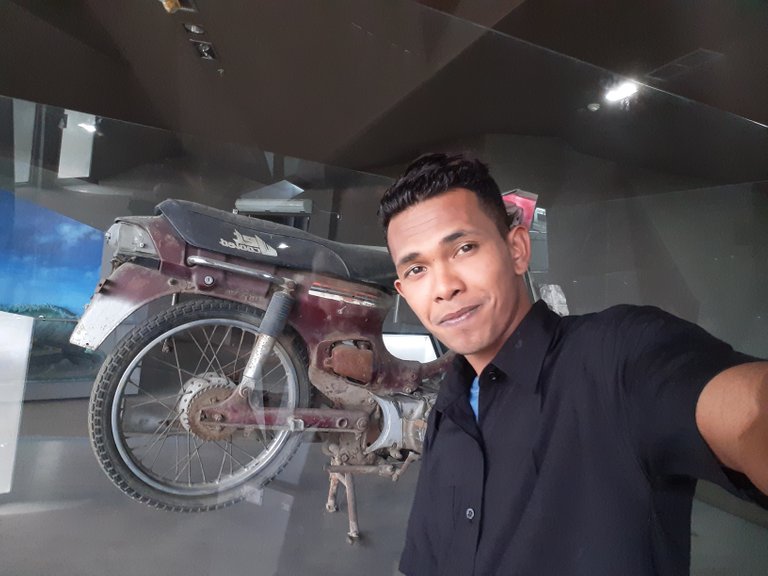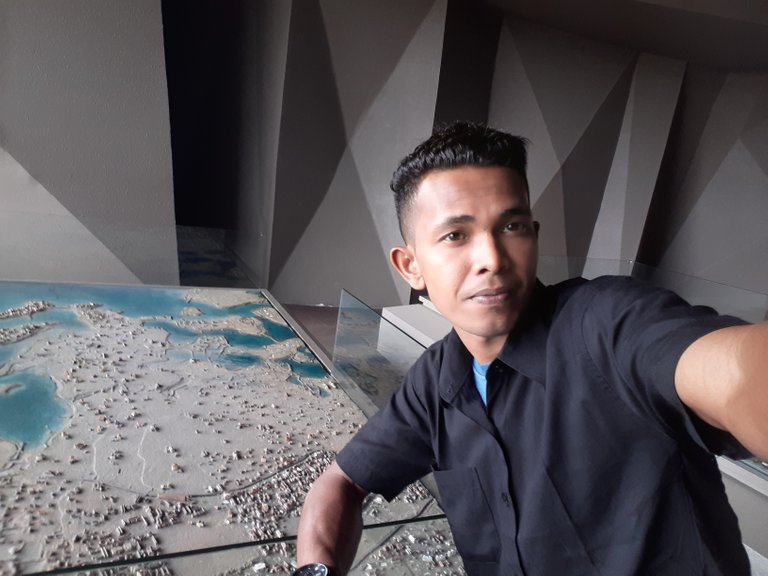 Maybe on this occasion enough I can tell you about my trip to Banda Aceh City and the Tsunami museum, and I apologize profusely if there are word mistakes in my writing, See you again in my next post.
Thank you very much for your support and visit to my post today.
---
---