2 Great Things that Make More Bullish Than the Price of Hive
Hive, the blockchain that owns one of the most decentralization-minded people who fought against a hostile takeover by one of the bad actors in crypto. Though it was called as "one of the forks of Steem" for a very long time, The paradigm has shifted.
What has changed since the hardfork / Freedom movement?
Now, Hive is seen as the most decentralized blockchain that has #FreeSpeech. In the search of blockchain-based crypto blogging, Hive is one of the leading projects that is speculated by people. Coincidence? Nah, purely hardwork!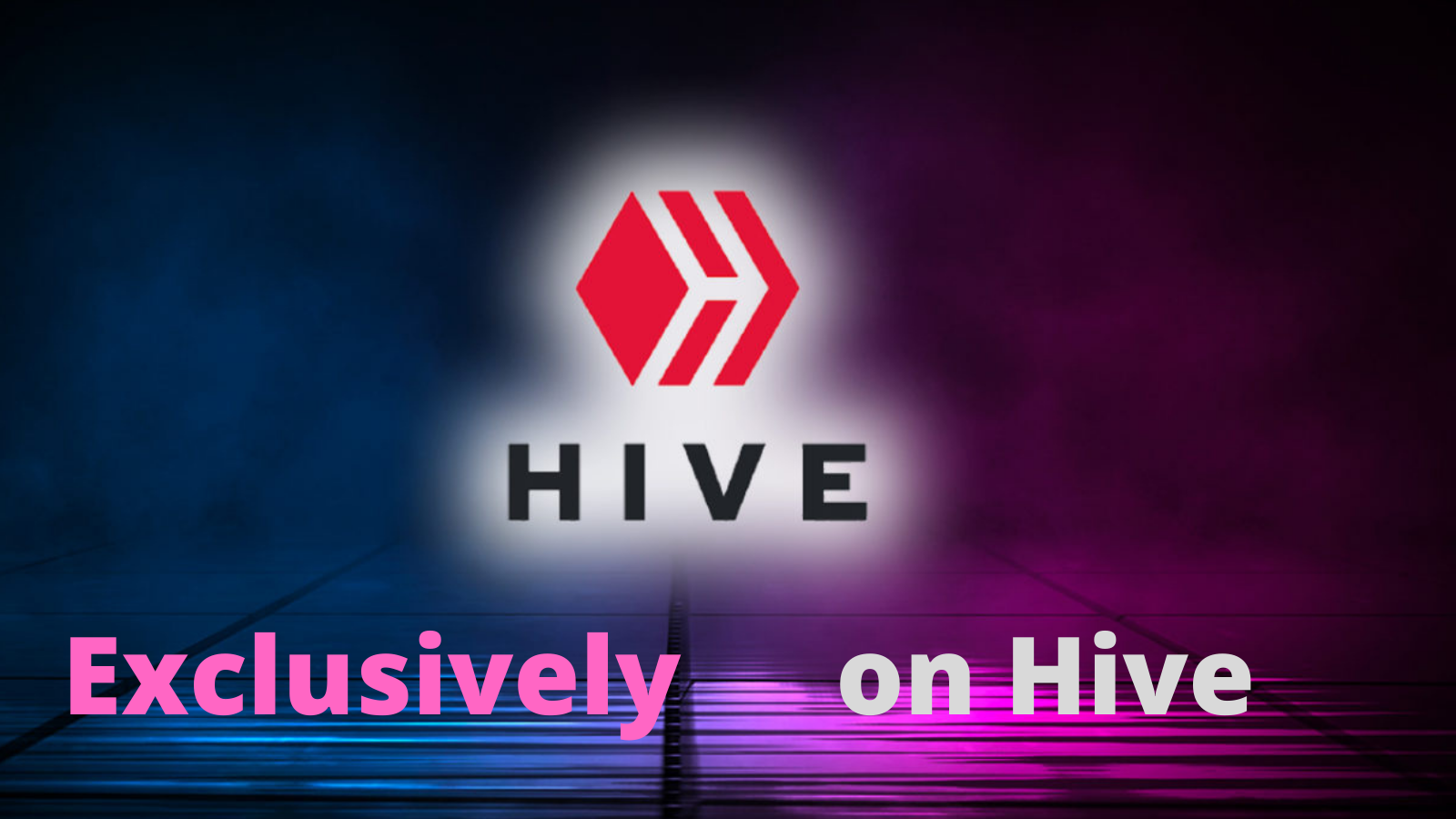 People talk about LeoFinance as L2 finance blogging; gamers play #Splinterlands that is by far the leader of blockchain gaming proven with data and people believe that Hive may solve fundamental issues in crypto (tx fees, security, freedom of speech, developing communities)
When we consider the journey of Hive, it could constantly develop L2 solutions, useful dApps and leading games for crypto ecosystem. Though we may not notice while we are densely involved in Hive, the eyes are on Hive for a long while. Although the sentiments may positive or negative for crypto projects in short term, the narratives of Hive are sustainable and natural (not hype / advertisement driven)
The ease of Combining Gaming + Blogging for Crypto Games
I had underestimated the power of developing the sense of community consisting of people sharing the same vision but the meme coins changed my perspective to great extent. Knowing importance of providing a context for gamers or enthusiasts to engage gets more and more important.
You may understand it from 2 great communities in Hive : Splintertalk & Axie Buzz.
Both of these communities have their own front-end and growing communities that are growing day by day. What they provide is actually beyond earning a couple of bucks by engaging; they are helping each other to enrich the gaming experience of each other.
Seeing the incline on the app Telegram, I feel an immediate need for each blockchain-based game to have their own communities on Hive. It is even possible for them to convert their blogging gains to game assets with a couple of clicks like in Splinterlands ✌
Growing Necessity of Decentralized & Blockchain-based Blogging Platforms - Search for Web3
As I mentioned, Hive has a great reputation in crypto. WHY?
✓ It flawlessly operates millions of Splinterlands transactions
✓ It's free and nearly instant
✓ It has proven the ideology of people against "the bad actors"
✓ It creates products like a factory (upcoming Threespeak, BSC & POLY CUB, L2; Games etc.)
Meanwhile, has anybody seen any bad news about Hive?
I only see partnership with Peerplays, Amasa.io, Telos, Changelly, SimpleSwap ; SPS token listings such as MEXC, Bitrue, StealthEX, Nasdaq news on Splinterlands, upcoming investment from Enjin to Splinterlands and the list goes like that.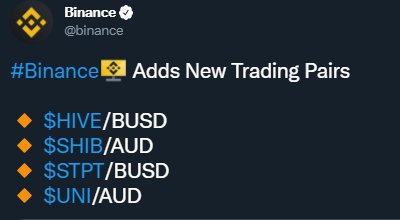 Credits to (@mistakili):


While all these things that I mentioned only the ones that has taken place within a couple of weeks, can you imagine what would happen when the Web2 keeps violating the rights of people? Sure thing that Hive will be the first place to visit.
To Sum up,
The massive price actions may attract a lot attention (temporary) on the projects. However, there are hardly any projects in crypto ecosystem that has excessively positive outlook as well as products that have solutions for the fundamental problems of the ecosystem.
In just a couple of days, we celebrated several partnerships; listings for both Hive and Splinterlands and we could drive organic traffic to our layer 2 projects. Thanks to Splinterlands, the blockchain passed the stress test without any major concern. Besides, AxieBuzz and Splintertalk demonstrated that gaming is beyond playing in Web3. The gaming + blogging concept is exclusively done by Hive 🐱‍👤 When we combine these great things about Hive ecosystem, the price will inevitably follow the sentiment of the era. The support lines in technical analysis show that there are many people sharing similar ideas 🔥
Posted Using LeoFinance Beta
---
---