Binance Account Bound (BAB) Tokens
Welcome to the new era in which the crypto ecosystem will not discuss Non-Fungible Tokens; everyone will talk about soul-bound tokens! As the name speaks for itself, these tokens are non-tradable which makes them different from tradable NFTs.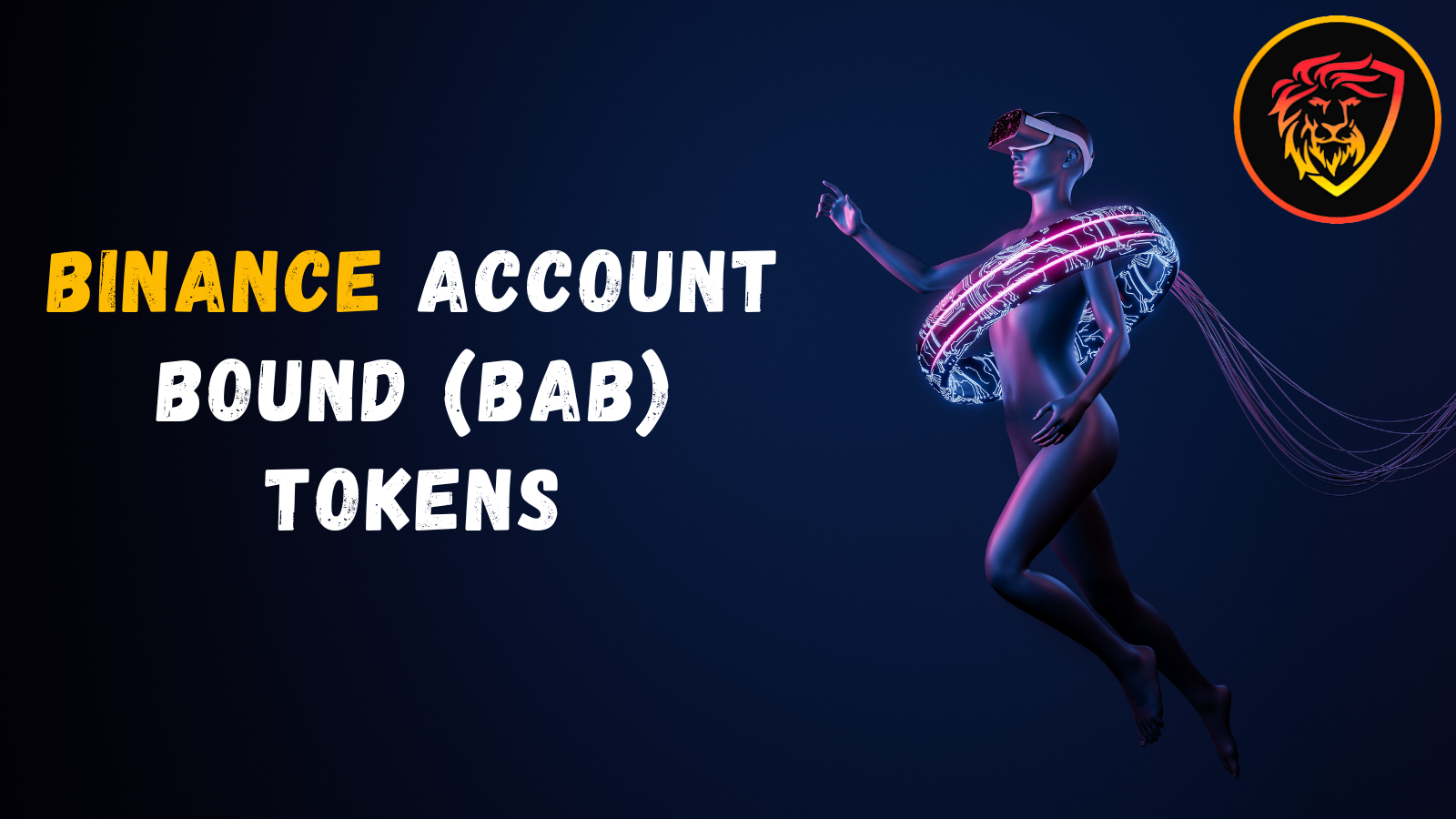 The story of soul-bound furry dates back to Vitalik, before his famous picture, Let's see what he emphasized for soul-bound tokens:
POAP is an excellent example of an NFT that works better if it could be soulbound. If someone is looking at your POAP, they are not interested in whether or not you paid someone who attended some event. They are interested in whether or not you personally attended that event. Proposals to put certificates on chain face a similar problem: they would be much less valuable if someone could just go buy one from someone who does. -Vitalik.ca
Essentially, these soul-bound digital assets are not things that are valuable for their prize but they are special because they are attributed a different kind of value such as proof of attendance; proof of competence, governance, etc.
Binance's Account-Bound Tokens
BAB tokens are likely to be the pioneer of their type. These soul-bound exchange tokens will not be tradable and they will have the value of royalty, VIP services, and priority in special events.
Once a verified Binance user creates a BAB token, the user will be able to participate in building the supporting projects on the chain and receive rewards. Details will be announced by BNB Chain at a later date. Coinmarketcap
These tokens will be earned via KYC verification and you just need to use your mobile Binance app and finish the requirements given. Once you are done, just pay 1 BUSD to mint and grab your precious Binance-bound token 😉
If you want to learn how to mint BAB tokens, just visit Binance FAQ section and see the tutorial for you!.
As Coindesk mentioned, these tokens will let you play an active role in the projects built on BNB Chain and the ones in the launchpad. You can see them as a life-long membership that costs $1 at all.
Example Use Case of BAB tokens
There are already 14 projects on the BNB Chain that are ready to give some privilege to the BAB token holders (let's say the family members or the members of the private club 🙃)

What can these projects provide crypto investors if they are not going to give free money to them? Actualy, at that point, your soul-bound digital assets starts bringing you NFTs and airdrops where you can make gains even if you cannot buy and sell soul-bound tokens!

BNBChain.org clearly expresses the importance of the soul-bound tokens and way the tokenized identities affect crypto ecosystem. While everyone was dying for digital identities and stakeholdership, soul-bound tokens easily fix the problems that may arise from tradable digital assets.
I'm going to be welcoming for the growing interest on the new concept and I believe we are witnessing the history once again. Though soul-bounds may look primitive in the early stages, you can never know the potential of these tokens to directly build a bridge between our lives and crypto identities.
Posted Using LeoFinance Beta
---
---