Calculating Net Gains of PolyCUB Investment - Week 15 💰
TradFi is collapsing after the huge losses of Crypto Lending platforms. Meanwhile, all crypto Lending platforms and Crypto Banks are seen as risky until everything settles down.
Once again we have realized that Decentralized Finance is the only way to secure your investment from rug pulls, suspension of your assets and scams in crypto. At that point, PolyCUB is one of the De-Fi projects that I invest and grow my portfolio.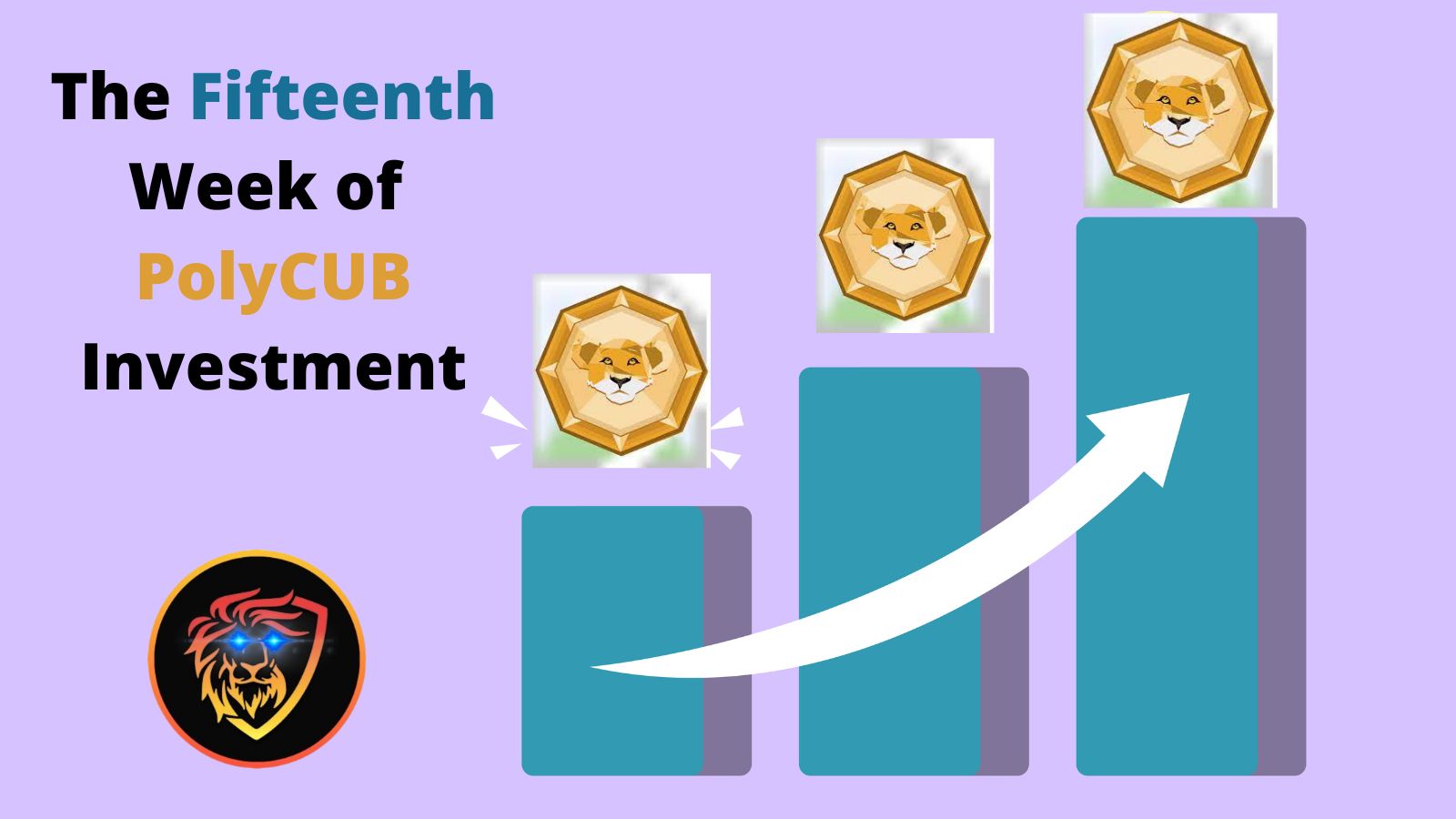 Let's see how is our investment going since the launch of the platform:
Last Week - Week 14
In total:
-$265.75 USDC Farm
-$31.24 pLEO Farm
-$46.33 WETH Farm
+$152 xPolyCUB Staking
+$23 PolyCUB Liquid
Sum: -$168,32 which was just -$91 before the crypto collapse 🙄
Two weeks ago we only had double-digit losses of investment (-$91) but the whole market lost its value drastically.
Return of Investment - Week 15
The Farms are yielding negative return as they were provided liquidity even when pCUB was testing ATH. However, the APR rates were crazy high to compensate the losses.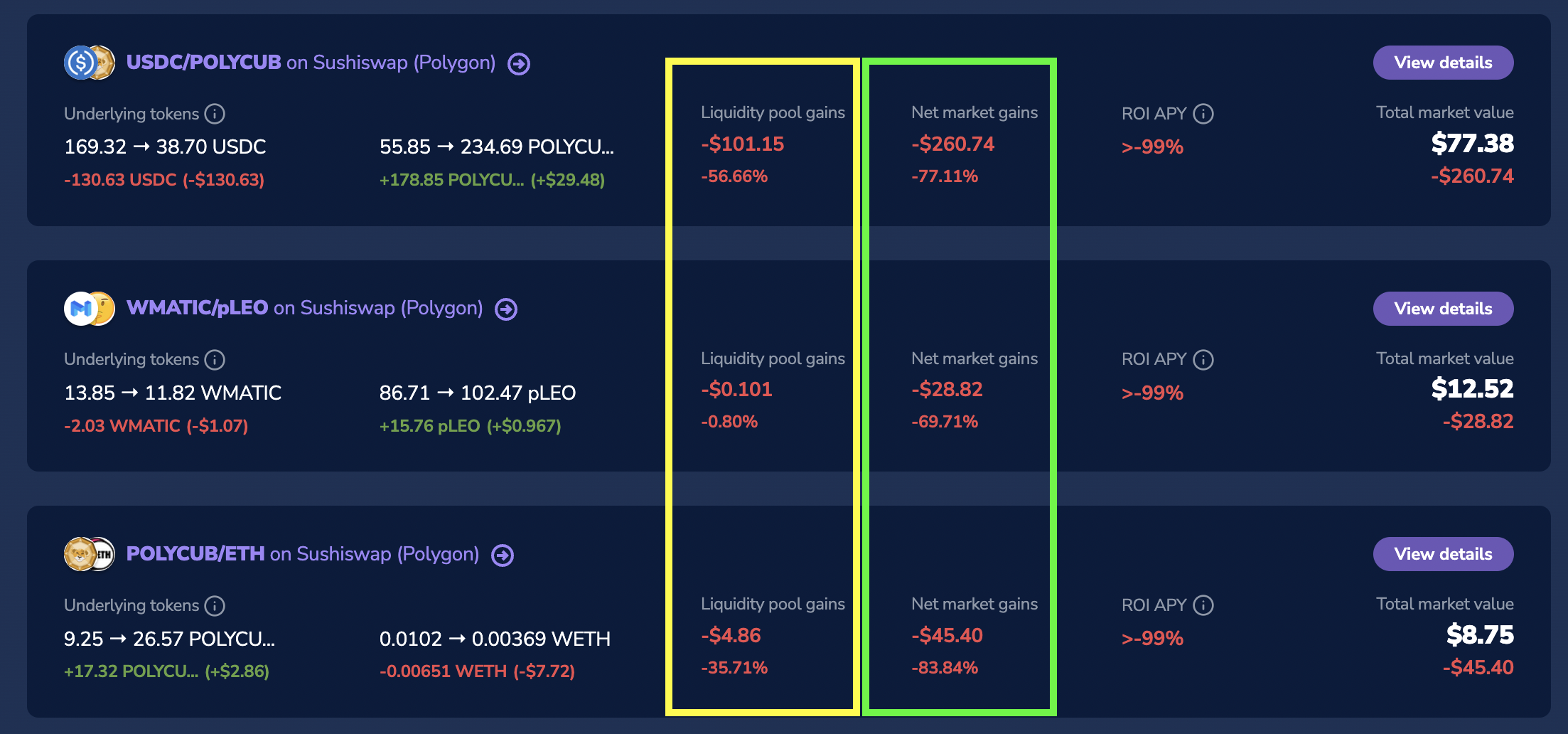 In terms of market gains, once again we are between -70% and 85% in terms of gains. On the other hand, yellow part shows that LP gains are reducing the losses drastically!
The Farms are slowly but firmly compensating the losses as they operate. -35% and -50% are totally fine if we consider pCUB is still close to its ATL level ($.13) but still doing fine.

We also need to consider the xPolyCUB staking and its return while looking at the farms. Reinvestment of PolyCUB tokens made it to $177 as of writing.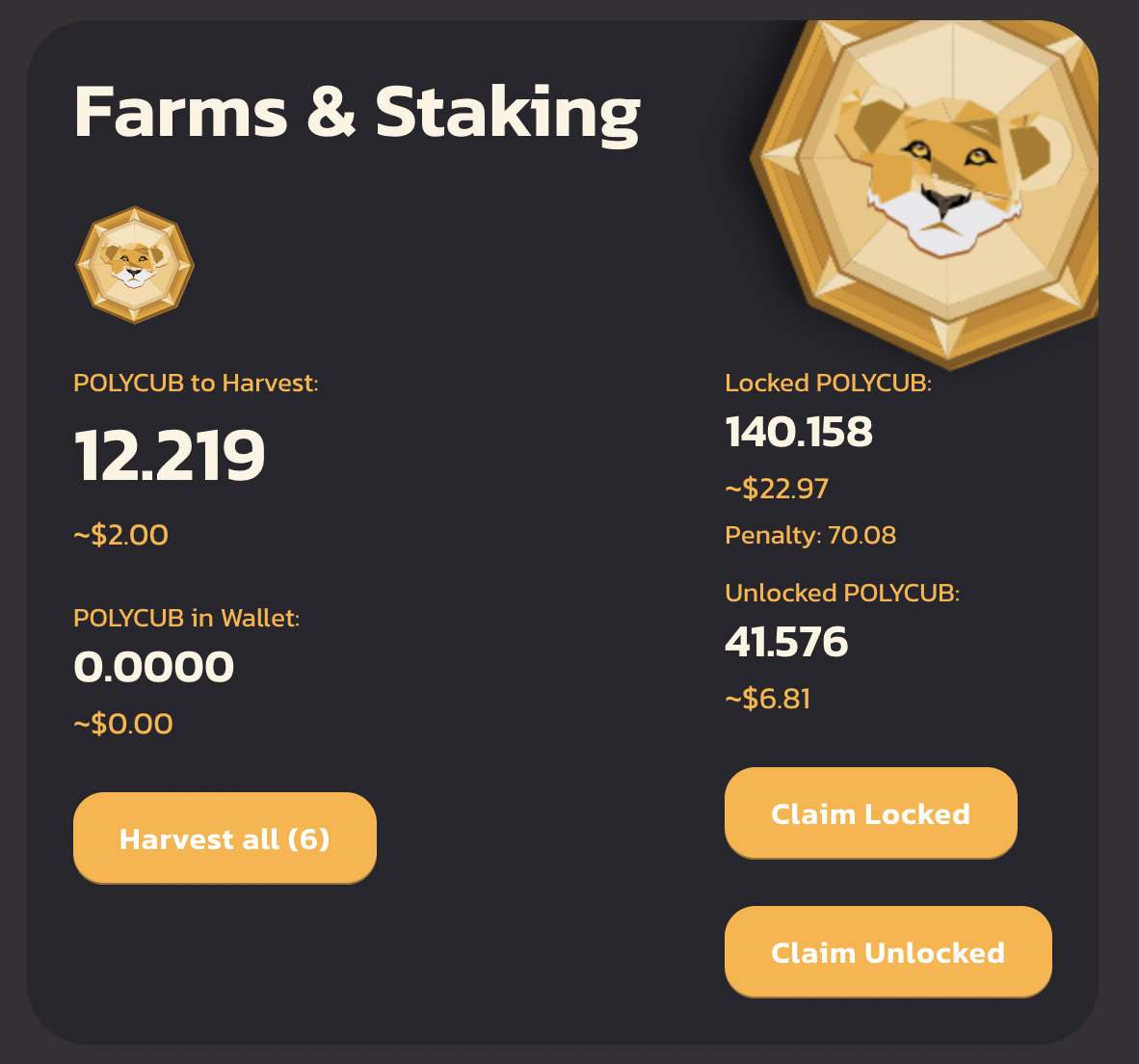 There is also liquid PolyCUB tokens harvested from Kingdoms and Farms. I could not stake them due to the issues on Polygon.
In total:
-$335 from PolyCUB Farms
+$176 from xPolyCUB
+$32 from Liquid PolyCUB
Sum: -$127 net gains from our investment. It was -$168 last week and -$91 two weeks ago.
Note: We are still at the lowest levels of PolyCUB token!
Second Experiment -> pHBD / USDC Pool & Hive Savings
Here you can see the liquid pCUB held on the second wallet.
As of writing, $1.67 xPolyCUB is on staking and $5.5 PolyCUB is in liquid form.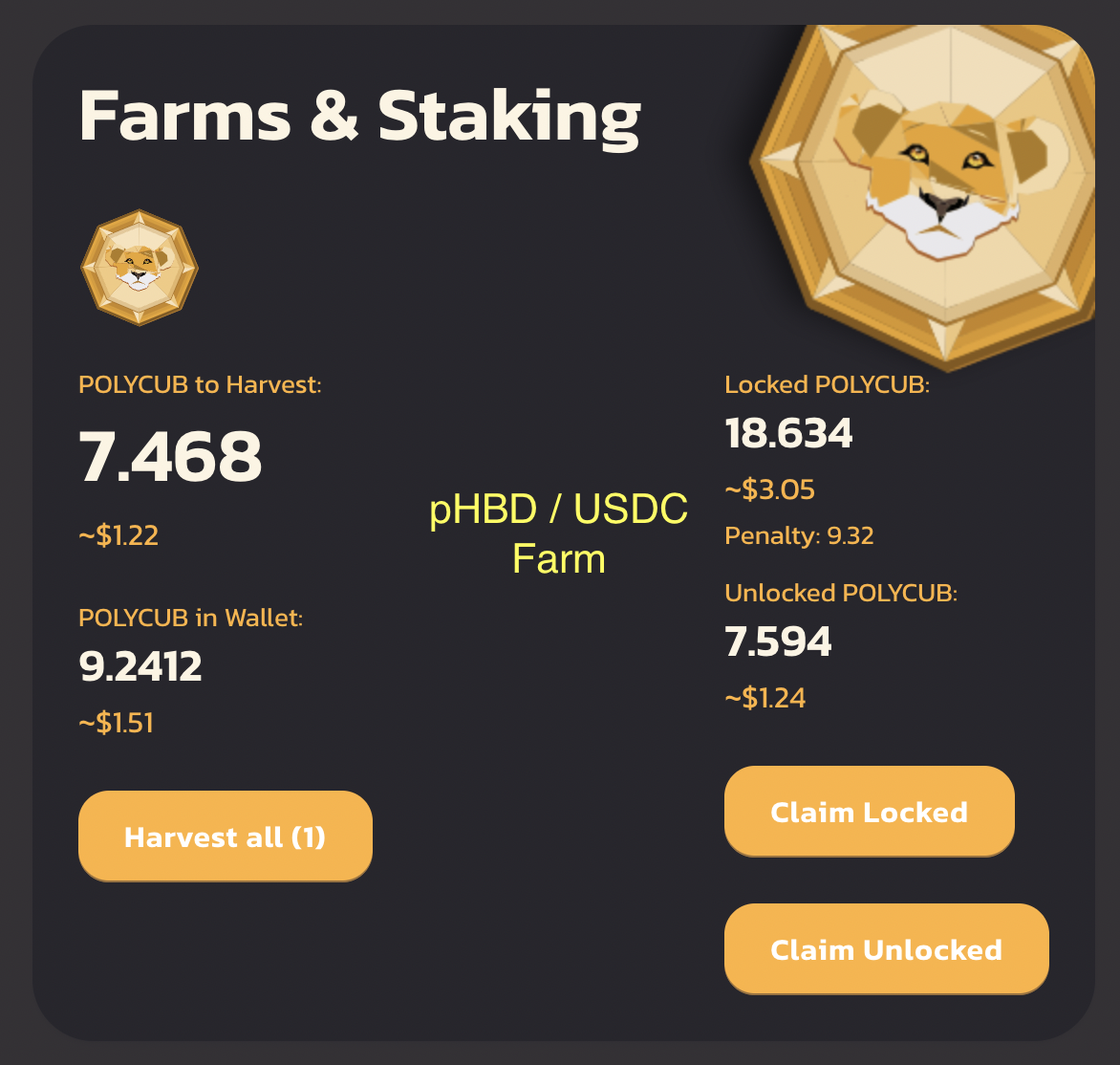 HBD Savings, on the other hand, yields slightly above $3 from the starting of experiment.
Getting 21% APR on PolyCUB & 20% on Hive Savings are both save and reasonable investment options for me ✌🏼
TL;DR
While TradFi is threatening the well-being of crypto ecosystem, De-Fi is still a stronger and better option.
In De-Fi investment, I'm tracking my net gains of PolyCUB investment. The results showed that I received only -$127 for my initial investment even though the token is near its all-time-low level. Waiting for Q4 2022 to see positive net gains 😉
Stable experiment yields that pHBD pool yielded more than $7 in PolyCUB token and Hive Savings yielded more than $3 in HBD stablecoin. Both of them are amazing options depending on your risk &reward appetites ✌🏼
Posted Using LeoFinance Beta
---
---