Use Your Coingecko Candies for Airdrop
Coingecko is one of the most popular crypto data trackers that is used by millions of crypto enthusiasts. Last year, Coingecko started the distribution fo Coingecko Candies which are a part of incentive program to make people visit Coingecko daily to receive Candies.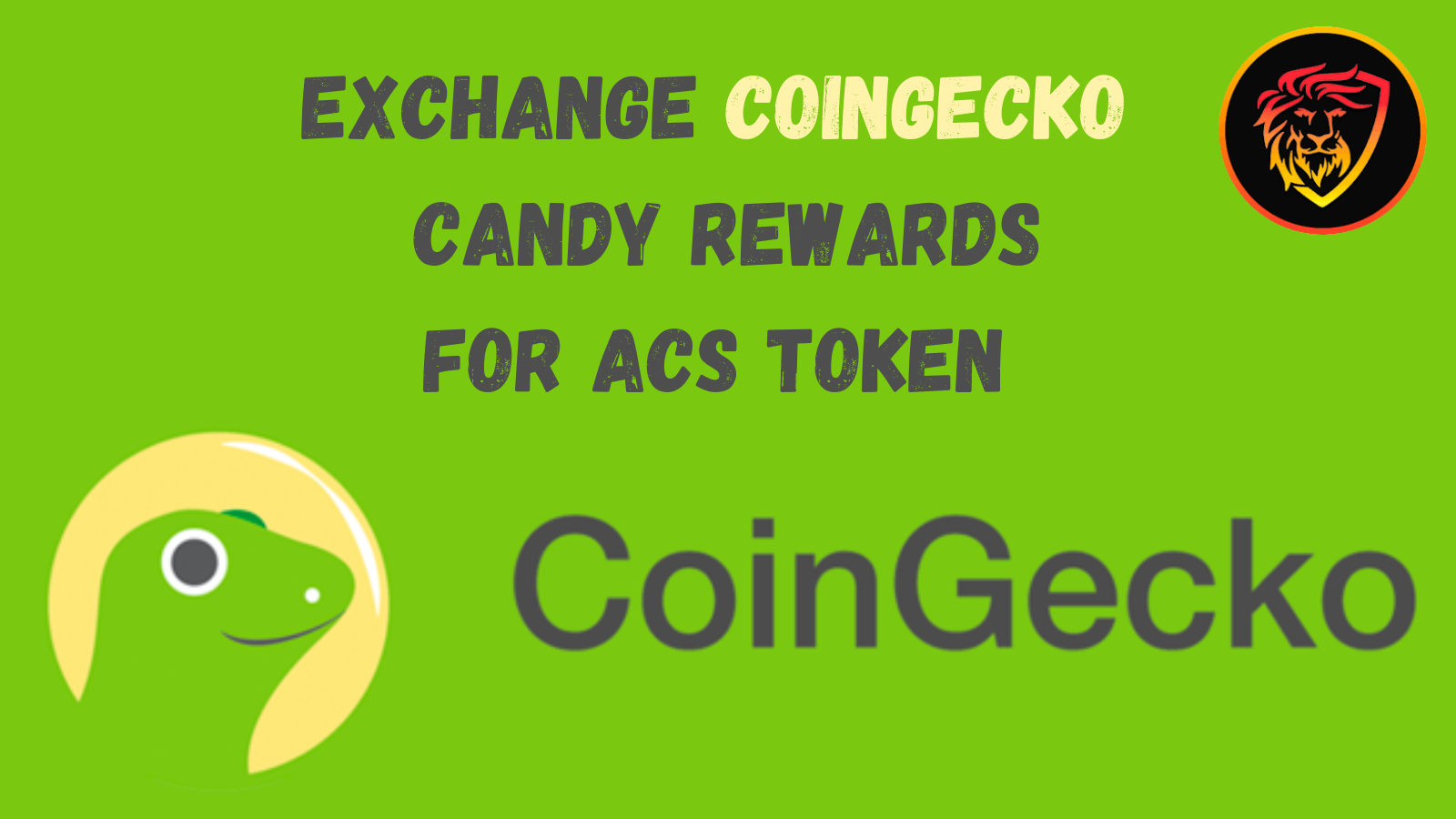 On Coingecko, these candies can be exchanged for several gifts such as Unstoppable Domain discounts to in-game items of blockchain-based projects. These rewards require a certain amount of candies and they have a limit that people can buy for each time. You can check the Reward Store to find out more.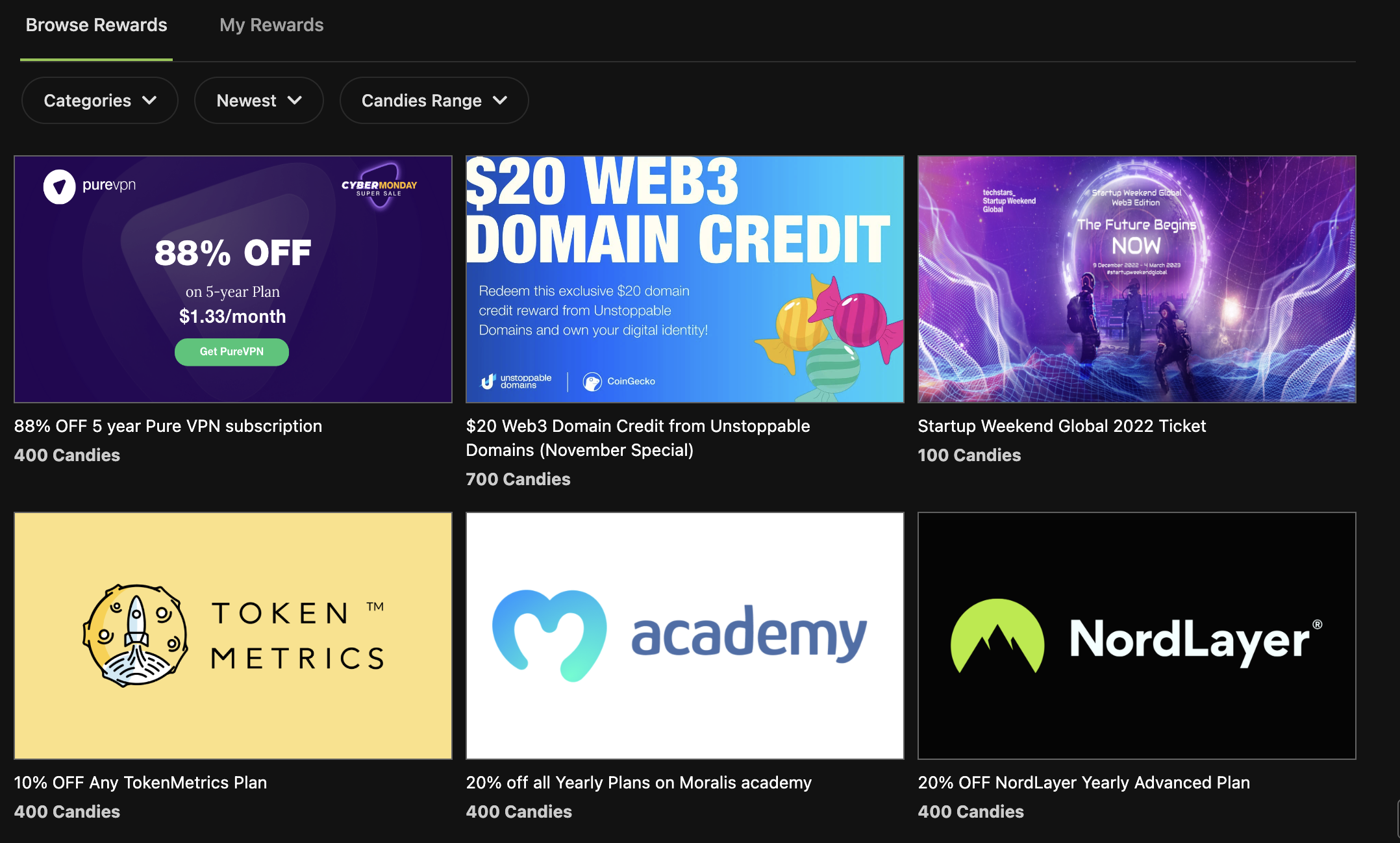 In my opinion, $20 Unstoppable domain credits for 700 Candies is the best offer by Coingecko so far. You can easily buy a couple of domains for $20 Credits 🔥 The domains are created on Polygon Network if you are interested in.
Coingecko Candies for ACS Airdrop
Acccess protocol established partnership with Coingecko and those who stake in Coingecko's pool will receive additional benefits from the side of Coingecko. Apart from that, those who have Coingecko Candies will be able to exchange it for the upcoming airdrop token, $ACS, through the store.
The detailed Medium Post:
Additionally, CoinGecko users will receive the opportunity to claim $ACS via airdrop through their Candy Rewards store. Details on how users can claim the airdrop will be released on Friday, December 9.
Candies Outperform CoinmarketCap Diamonds
Of course Coingecko and Coinmarketcap are competing to be the leading crypto data tracker. Before the rise of Coingecko, CMC was had some other competitors such as Messari and Coinpaprika but, with the rising interest on Coingecko, many people started to compare these two by putting the others outside the rivalry.
Unfortunately, the rewards of Coinmarketcap are always sold out before they are accessed by thousands of people. It may look prestigious in the first place but, honestly, people may lost their interest in time. The debut of ACS airdrop may open a new era in which these tokens can be used as Vouchers for airdrops rather than events or discounts.
I believe the airdrop / coin-swap for Candies will change the existing rewarding system of both sides. I think it is going to be beneficial for those who use the platforms ✌🏼
Have you ever exchanged your Coingecko Candies for rewards?
Posted Using LeoFinance Beta
---
---