Look What I Found in This Green Weekend
Hello Lovely Hivers! It's Weekend again and the concept topics of weekend-engagement initiated by
@Galenkp
sir is something interesting like always.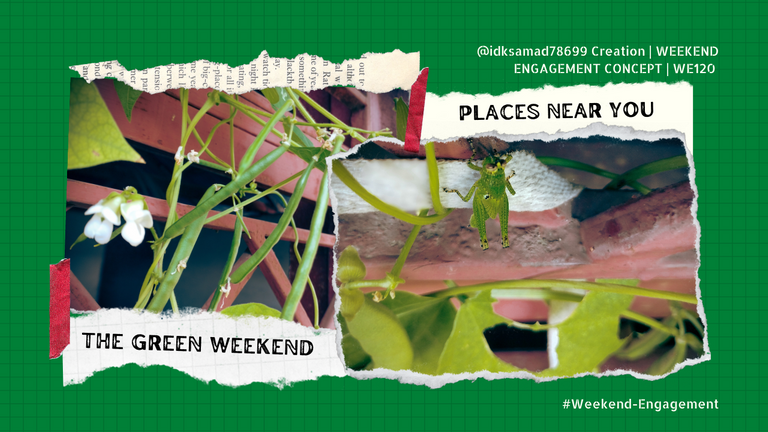 Created and Edited using Canva
To be honest what I loved about this week is theme of topics fit's on both introvert and extrovert personalities and so I picked this one.
---
The green weekend
Share only two photos that focus on the colour green and write at least 300 words in explanation. It can be anything at all, but the main colour in your two images has to be green. Tell us about the place and situation, when it was and what you were doing there. You have to use your own images though.
---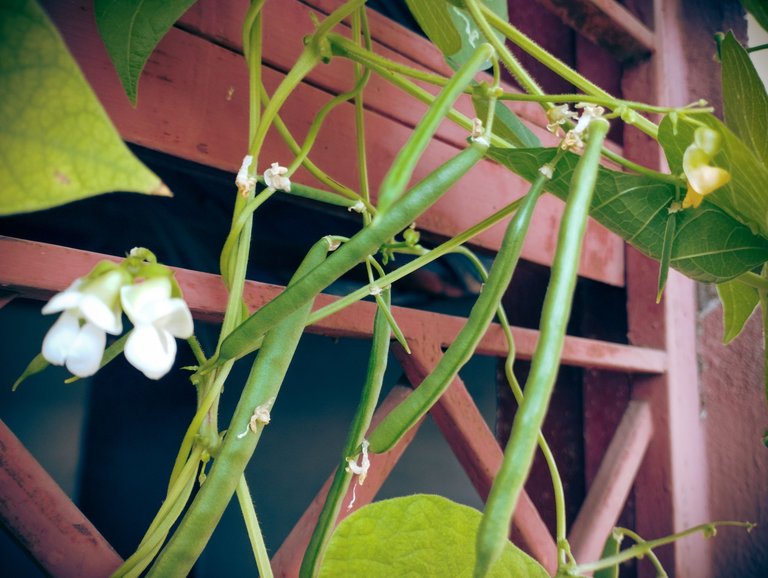 it was about summer day's when we (Me & Mom) planted seeds in the little backyard space of our house. Some of them couldn't grow or survive in the heat of summer.

She was being optimistic that we'll see them Growing from seed into plant and will spread out soon all you need right now is some patience.
I had never did gardening or planted seeds before so she was helping me out as she had quite much experience learnt from my grandma.
Properly watering and taking care on daily basis. The beans plant came out of the soil and started spreading more quickly in the rainy season.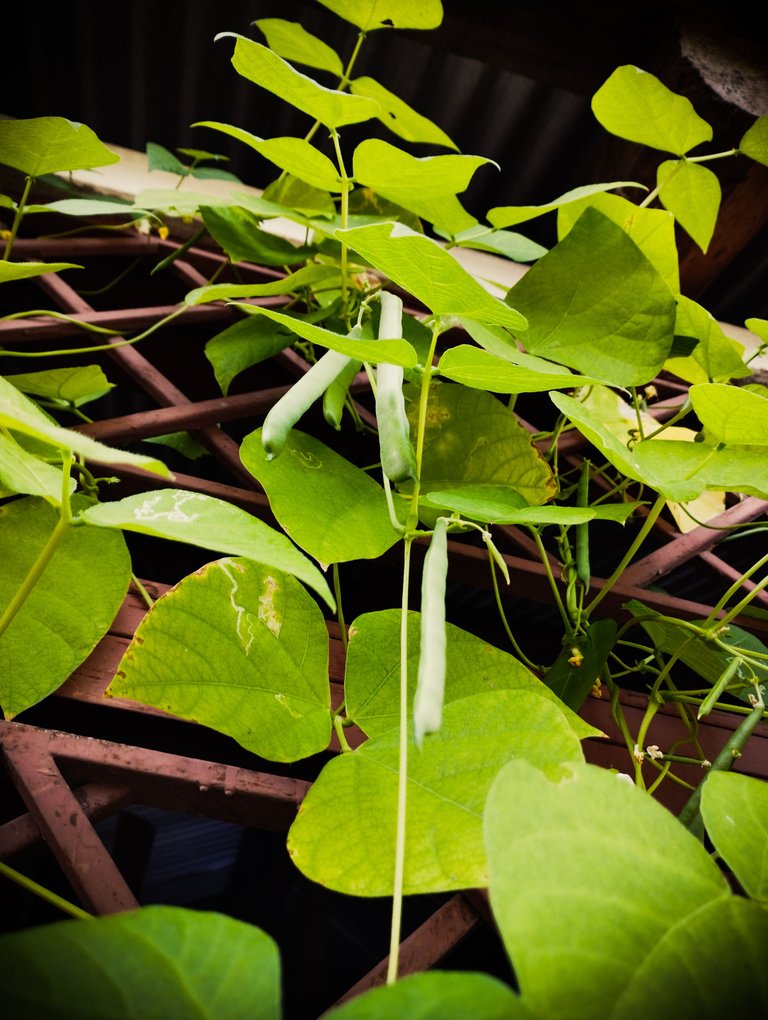 It was all started in the mid summer and after a long journey or process now in Autumn we can harvest Beans.
Some of plants were infected like clearly can see in picture and so after an inspection I found the suspect.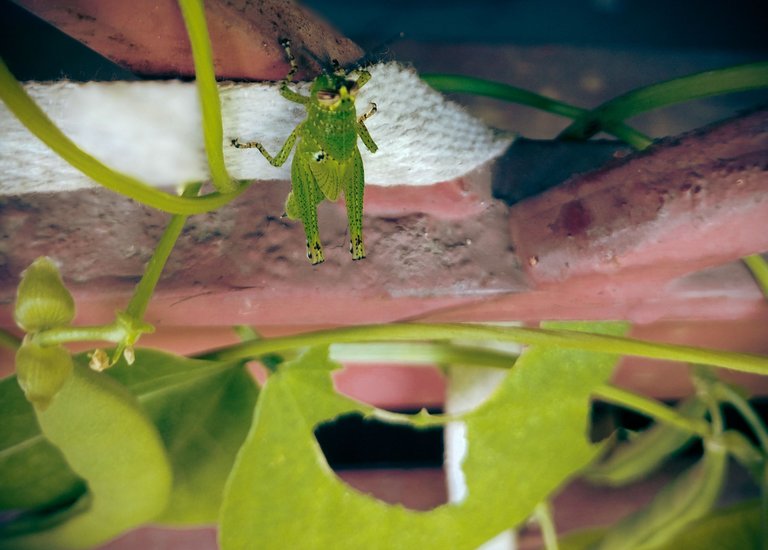 This Grasshopper was the culprit slowly eating all plants but I found it in the right time or probably perfect.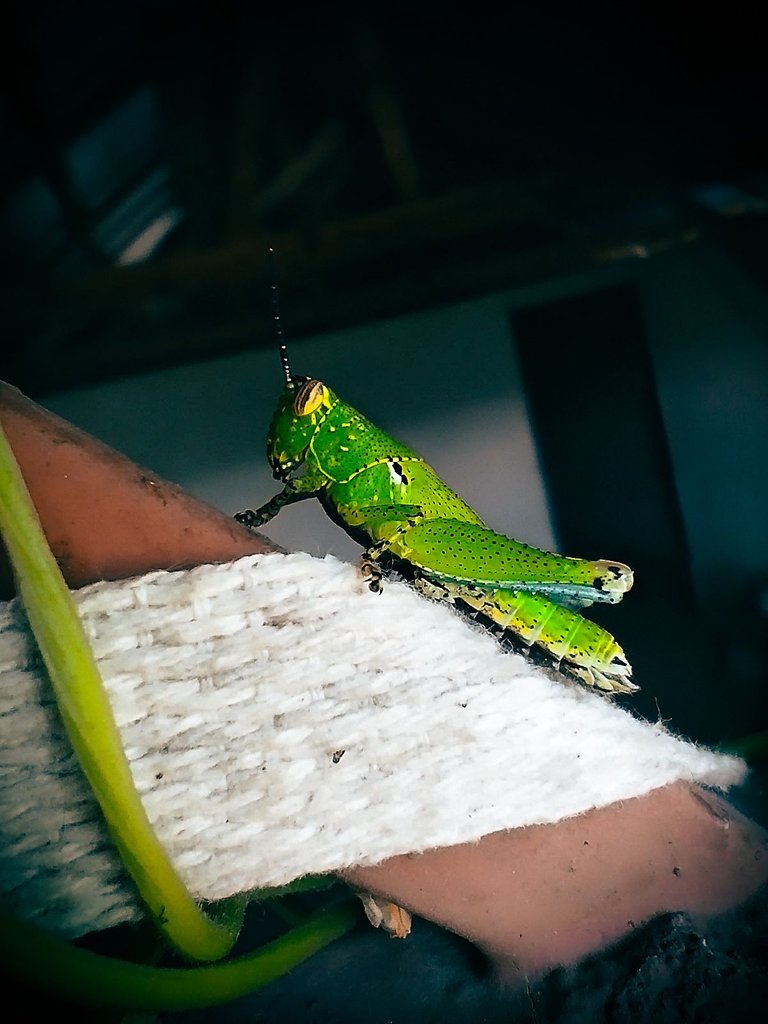 The grasshopper was hanging with the grill so calm and took some shots before he jumped away. This moment reminded me off those days when in childhood I used to catch these grasshoppers without getting scared of his jumps.

Fin.
Gardening is something Good and fun and teaches a lot to be patient in life, responsible, caring nature and it Gives joy in the form of fruit or vegetable.
So, this is how my Green weekend went and kind of an amazing experience or moment I lived in. Feels Good after having a chance of writing on this.
And hopefully you had enjoyed reading this green Weekend experiences of mine also wish everyone a wonderful weekend with family or beloved one's.
---
Photos are all mine captured using smartphone Redmi Note 11.
Do not Forget to hit Upvote, Comment and Re-blog.
Thanks for reading.
Greetings.
---

All the content and images are mine except indicated. No ©️ copyright infringement intended. 25/09/22.
---
---