Meme-tastic Independence: Exploring the Hilarious Side of Freedom Day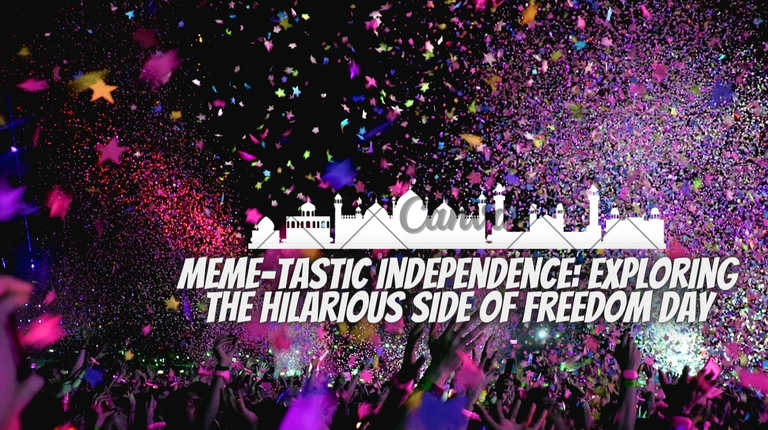 Edited Using Canva. Image by ktphotography from Pixabay
This Sunday is a different one since tomorrow Paki peeps are going to celebrate independence day on 14th August and so I thought to make this day meme-tastic one.

I had a quite hectic traveling day from city to hometown again and roaming around the country from one place to another with ease is all because of past events that got us independence.
It's going to be 76th independence day of Pakistan and I've kept things real in this meme version.
---
The Extra Holiday
Since it's Independence day tomorrow it will be an extra holiday for us.. so, the plans are: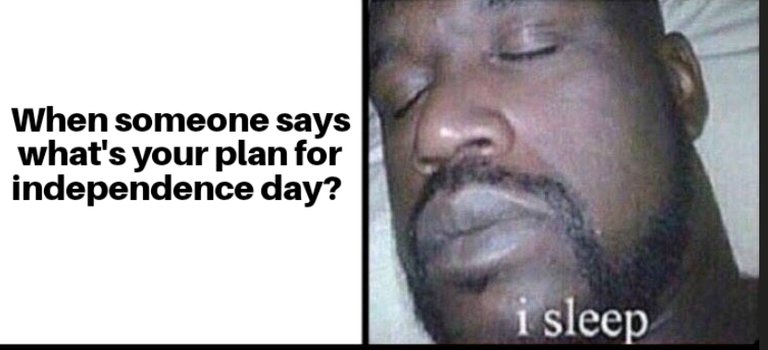 Do nothing and just sleep.. like, it's the best part of every occasion or holiday in my opinion.. but I'm sure enough that I won't be able to sleep since things will be more like what next meme says
That one Kid...
On independence day will buy a horn 📯 and those honks will be something your ears gonna remember for at least whole month.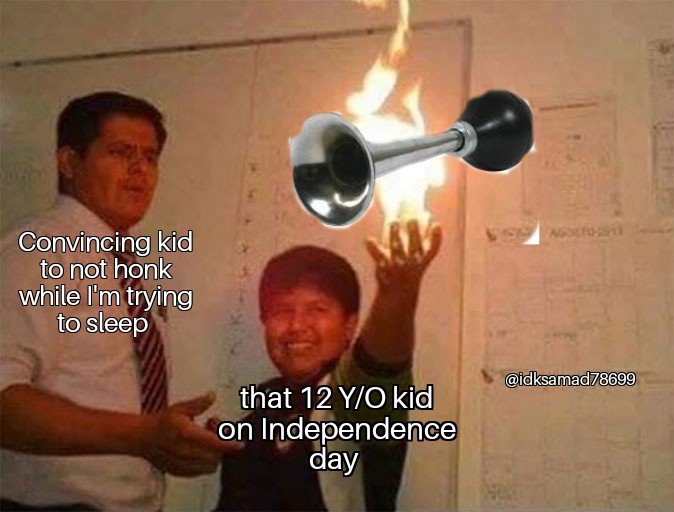 I never in my life did that honking thing and still don't get why people buy this to their childs... so they can disturb everyone peace.

But well, let em do their things if that's what makes em happy.
Where are you excitement?..
gone are the days when back then as a kid I used to celebrate it or was excited but nah not anymore.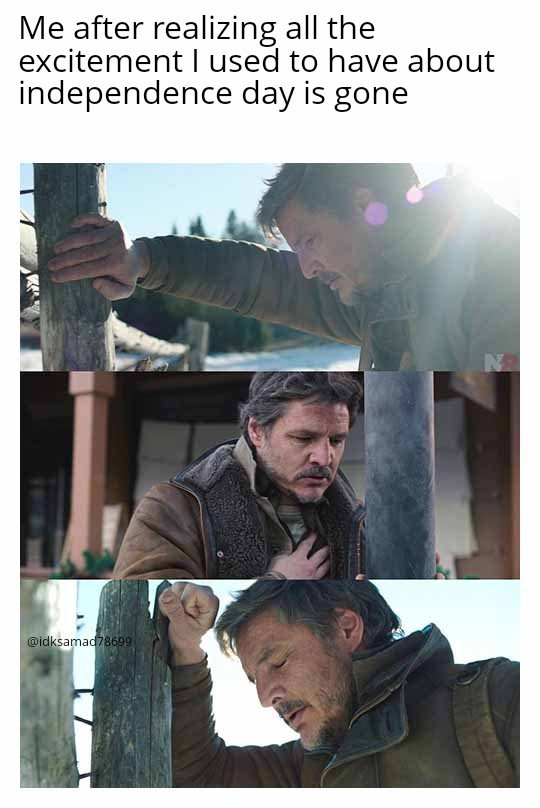 I guess reached to that level of maturity where you start to realize "true things" and that doesn't give you any reason to celebrate it...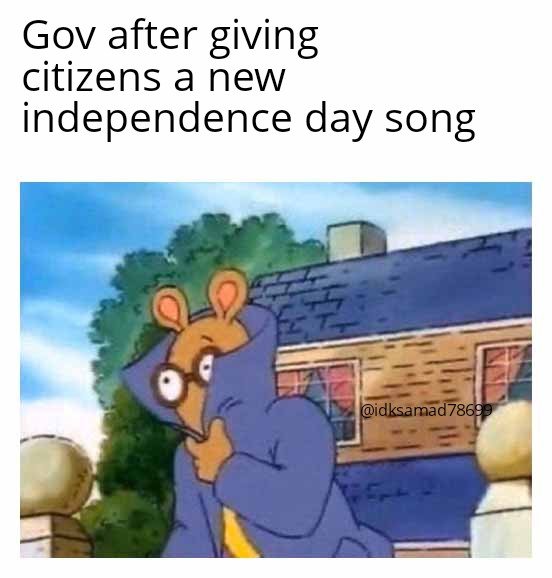 I wonder if it's only my country where "We Get New Independence day Songs" instead of development, Good news or better things or is same in yours?
Independence day Scenes
Honestly, Getting my face painted by favorite "Teacher" in childhood was literally best feeling on independence day..
Now I see girls want to spread happiness while grown man like I am now use to think how could I do something to make Things better.

Those politicians are just playing game of thrones and finding ways to fill their banks.. so, there's only "us" peeps who can bring real change.
---
Wrapping Up...
In the end this is all for now and hopefully next time when there's another independence day I might see real changes and interesting development.
For now, I gotta stick to the plan of taking full sleep to recharge myself for working days ahead.
Fin.
Memes Created Using Meme Generator
Your support is much appreciated. Don't Forget to hit Upvote, Comment and Re-blog.
Thanks for reading.
Greetings.

All the content and images are mine except indicated. No copyright infringement intended. 13/08/2023.
---
---