They Broke his Mobile in School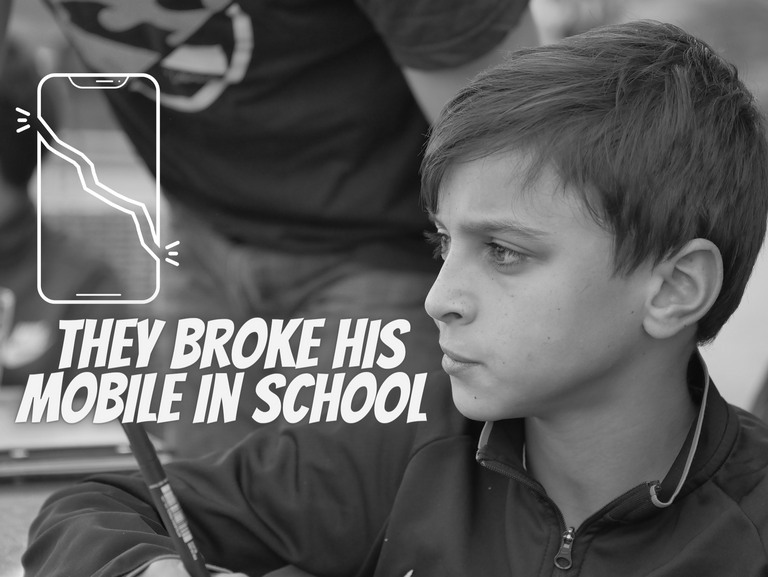 Edited using Canva. Original Image from Pixabay
When the whole world took a new turn after technology era happened a lot of new things or changes made life easier with the benefits that came with technology.

Whether it's education institute or any other institute they all had adapted technology and progressing in every field.
Meanwhile, some extreme rules still exist who don't want or allow any kind of technology interference.
---
So, about past covid when everything was normal i was in school like 9th Grade and at that time I didn't had a own mobile yet but used to do problem solving and understand study related stuff using mom's smartphone taking help from internet.

Some of friends used to bring their smartphones in school and everyone knows it ain't allowed to bring no matter what you just can't that's why they used to hide it always.
Make sense to not allow when some lecture is ongoing but restricting completely to bring one never made sense to me living in 21st century but a backward country where education institute ain't ready to bring any change.
They Broke his Mobile in a way no one ever expected like one-day when he was using Smartphone all of a sudden teacher came in and saw the poor guy, he took his Mobile and throw it away on the wall like it's a chalk cost nothing.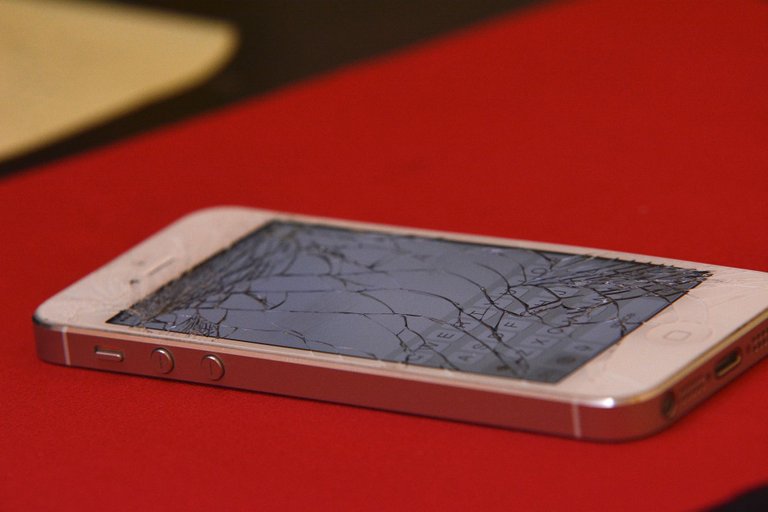 Image from Pixabay
Everyone was completely shook after witnessing this act. He didn't listened to his student or warning anything maybe was so upset over other thing and costed him a mobile.
I thought at some point this mindset of teachers will change and soon they will adapt new ways to teach students through using technology.
Nothing changed even after Years, it's all same
I think most of teachers take technology as threat or personally,ego whatever when it's literally an era where every child knows how to use smartphone and technology, our education system is still stuck at floppy disks.
Let's say That was school time so they didn't allowed but even in college where everyone needs most of help from smartphone or laptop to make assignments to clearing concept of topic but still if someone caught your smartphone consider it's gone or will have to make so many excuses.
Good & Proper use of technology in Education
Firstly education system need to reboot and normalize technology as it will open new doors for student to learn and adapt things more fast in better way.
Memorizing Books won't help anytime in future if someone don't have any idea or practical experience so with help of technology there are tons of material on internet where we can do research, educational videos and much more lessons a person should know to be known as Good person of this society.
Technology is something that facilities both students and teachers which should be basic right of students which isn't even a thing here at this point.
Well, when the new generation will takeover control of education department or other institute than it is possible to expect good changes happening for youth's benefit.
---
Your support is much appreciated. Don't Forget to hit Upvote, Comment and Re-blog.
Thanks for reading.
Greetings.

All the content and images are mine except indicated. No copyright infringement intended - 19/01/2023.
---
---