This is Why Shopping in Store is Better Than Online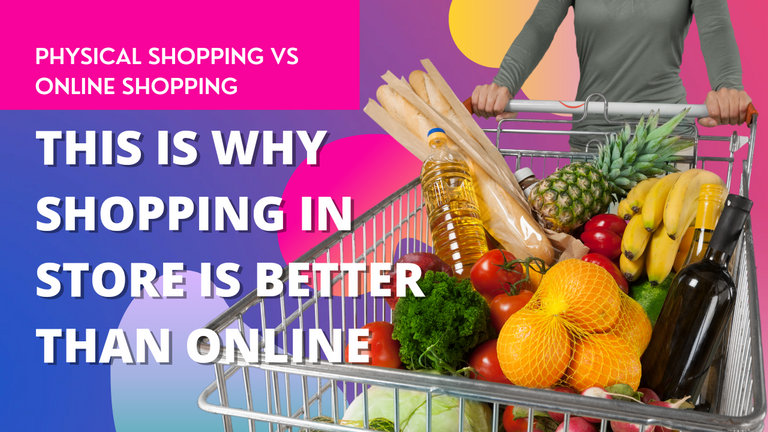 Lead Image Created & Edited using Canva
Living in a modern era where shopping is just one click away that is something really a surprise for old generations but still most of our grandparents will likely be not ready to accept this way of online shopping.

Instead they would gladly go to shop physically and what I have learnt from my grandma saying is why I always prefer shopping through visiting offline store and it is way better than purchasing online, here's why?.
---
Social interaction between Two individuals
Since the internet age begin our youth including me and most of you had started spending most of the time on screen limiting ourselves to one room.
Interacting with people in real life is becoming way less which is why stress, anxiety like things are common.
Once I asked my grandma how do people used to kill time before technology like was that too hard?
She laughed and told me we had lot of activities, events and much more like buying groceries visiting a nearby market and having a long conversation with shopkeeper about the current affairs of country, prices, each other health and business.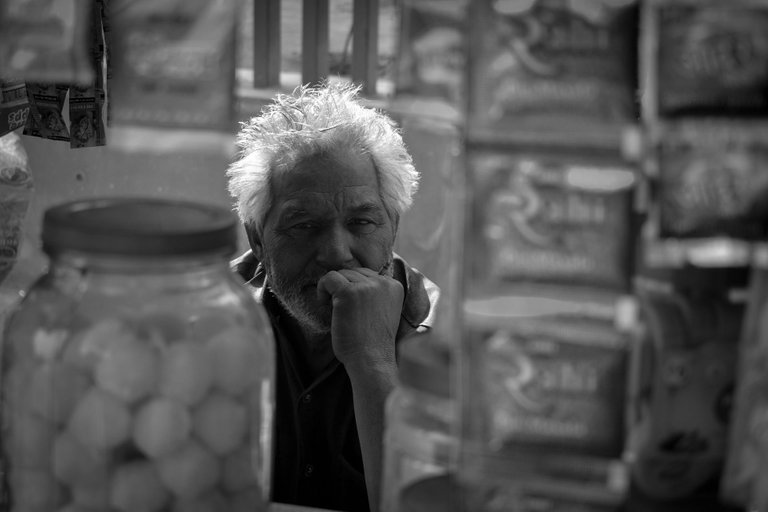 Image from Pixabay
The Perk of physical shopping is that social interaction between you and shopkeeper. It tells us how to buy products do bargain and deal gently which is not possible through online shopping.
Quality Check of Product before Purchasing
I have purchased quite a lot of things online and most of the time when package arrives at place after unboxing it's quality will be not worth that price.
Online shopping have many cons and one of is quality of product and also risk of getting entirely different thing outta box and then refund process really takes a lot of time.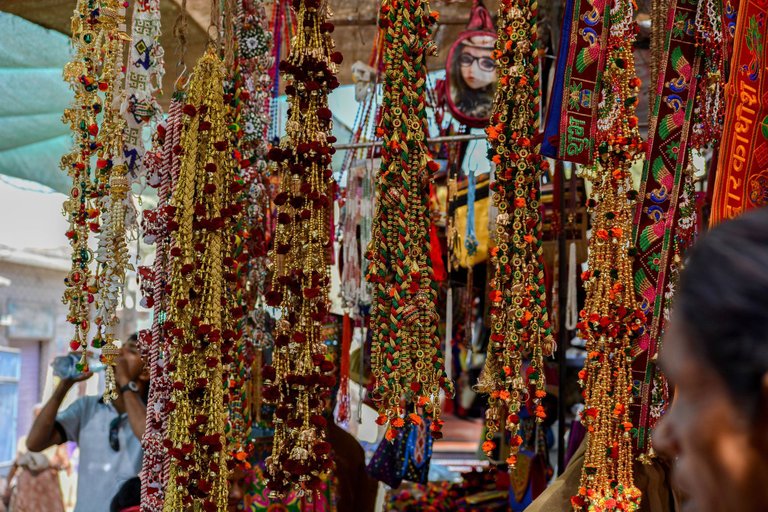 Image from Pixabay
Stores, stalls or mall we can find high or low quality products in these places and while purchasing I always check quality which matters most and possible through physical shopping.
Whenever I go to shop something and if I like a product still I will leave it just to wander place and explore more check out price difference and than pick the one fits best. This is what I have best learnt from mom.
A Better Physical Shopping Experience
This physical shopping is one of thing that connects me with society. I walk outside home and all the way to market not through car or bus it's just a walk to nearby market which adds something to stay fit and in shape.
Searching for product physically might be a hard thing but this way we will have idea about what shop is selling which product.
No fraud like online, easy to bargain with quality or large variety of product and many choices in different shop.
Doesn't cost Delivery charges nor consume time. Gives mental peace of satisfaction.
We live in the moment while purchasing I can't forget living in the moment when shopped my first PC in childhood, can't forget the feel of buying smartphone first time and so these moments of excitement is only possible thing through physical shopping.
---
fin.
In the end old people who still do physical shopping knows it value and how society works and function.
This online vs physical shopping debate should end as both have pro's and cons. I consider buying online when I can't find physically or rarely when there's no choice and lack of choices but also shouldn't make it a part of culture for reasons I said above.
Hopefully you have a great time reading this and can agree with my point of view.
Your support is much appreciated. Don't Forget to hit Upvote, Comment and Re-blog.
Thanks for reading.
Greetings.

All the content and images are mine except indicated. No copyright infringement intended - 09/01/2023.
---
---