3rd LPUD is Just 1 Day Away

It's just one day left and the third #LeoPowerUpDay will be here. It's an initiative by @anomadsoul which started middle of the year (15th June). I can say it has pumped up the LeoFinance community and more are cementing their stance and showing their support in the den by participating in this monthly #lpud.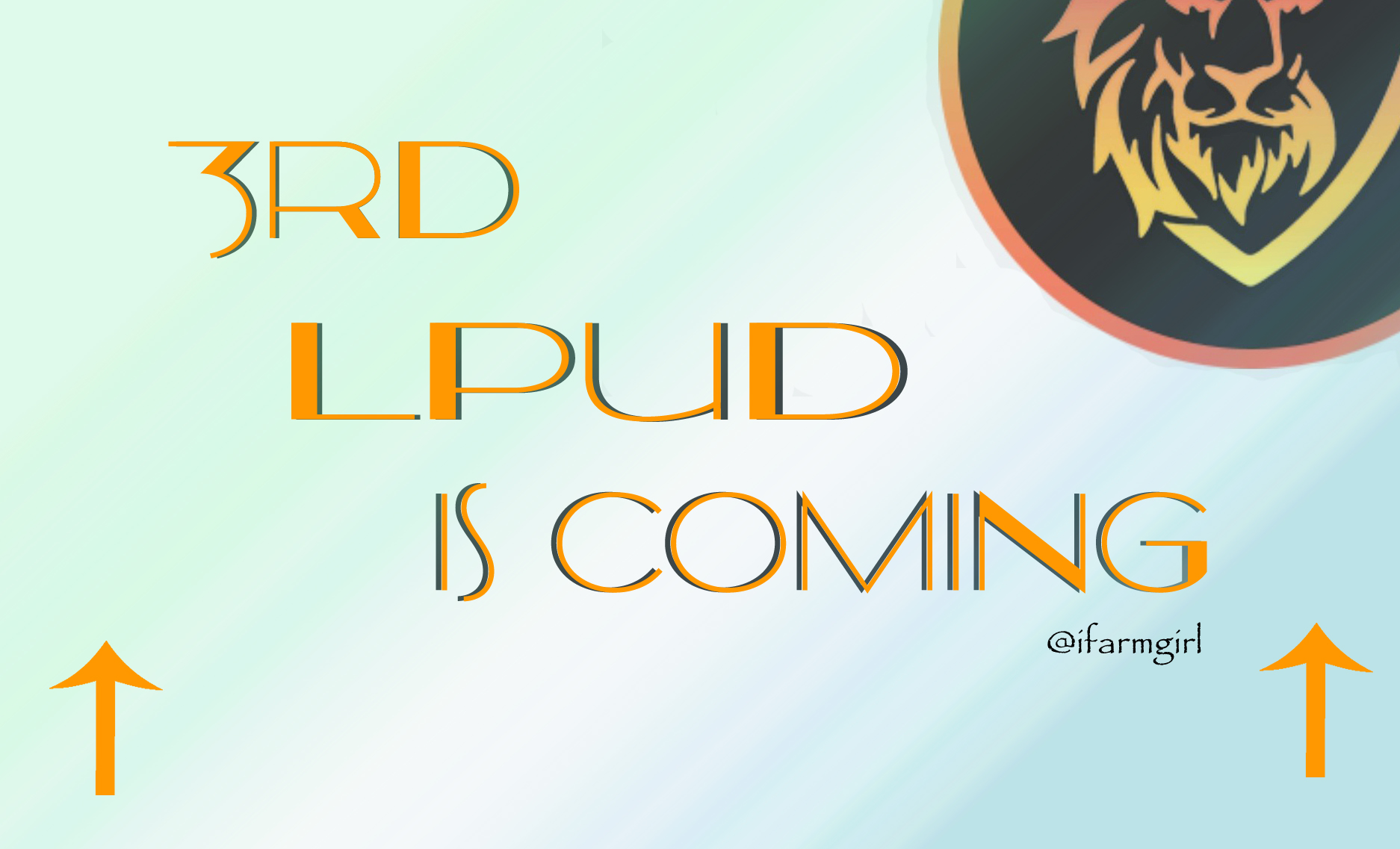 If you are new, you might be asking why.
And it's because we want to support the growth of the LeoFinance ecosystem and we do that through staking $LEO which gives us more Leo Power. That in turn will increase our influence in the den and grow our curation rewards too.
Adding to the excitement for the #LPUD is the juicy prizes of 3x20k LeoPower delegations to lucky participants.
What to do to qualify:
Your total Leo Power (on the 15th) must be more than 200 and less than 20k.

Must power up at least 150 LEO on August 15, PST.

Must not have powered down LEO since June 15.

Should make a thread about Leo Power Up Day, why are you powering up, why is it good for the platform, and talk about anything else you want to in the thread, you can even make a threadstorm if you want! Then share your main #thread on Twitter using the tags #hive #leofinance, #cryptocurrency and #lpud.

I did mine and here are the links:

Optional: Make a post on Leo Finance about LPUD and use the tag #lpud and for a chance to get a curation from @leo.voter

Consider this as my LPUD post.

And some more perks from $LEO whales:
Bad Luck prize from @onealfa:
More details here for the insurance prize and the update here.
We have less than 24 hours before the start of the LPUD and I hope you also have enough liquid $LEO. And don't forget the pre-requisites mentioned above to qualify for the prizes.
Meanwhile, I have secured my liquid $LEO by buying them from the market and I will be staking them tomorrow. Thanks to @forexbrokr for the challenge to pledge at least 300 $LEO for the #lpud event.
And so, all the best everyone on your preparations! Keep the excitement high, #hive on and #thread on too!
Cheers All!
FarmGirl (CJ), using my alt account

Screenshots were obtained from leogrowth's post. Logo from LF Discord. No copyright infringement intended. 150822/15:10ph

Posted Using LeoFinance Beta
---
---