First Ever 12-Packs Purchase
Although I enjoy playing Rising Star, I have yet to have the Millionaire Card nor I have ever purchased the 12-pack cards from since I started in the game. Today I decided to do one of them at least. And so I bought my first ever 12 packs cards.
The purchase went through swiftly and I was so excited to open the packs to see what might they be. I was hoping I'd get at least an Epic card or should I be lucky, a Legendary too.
Do you see that center card kind of glowing? Perhaps it's an Epic? Hmmm...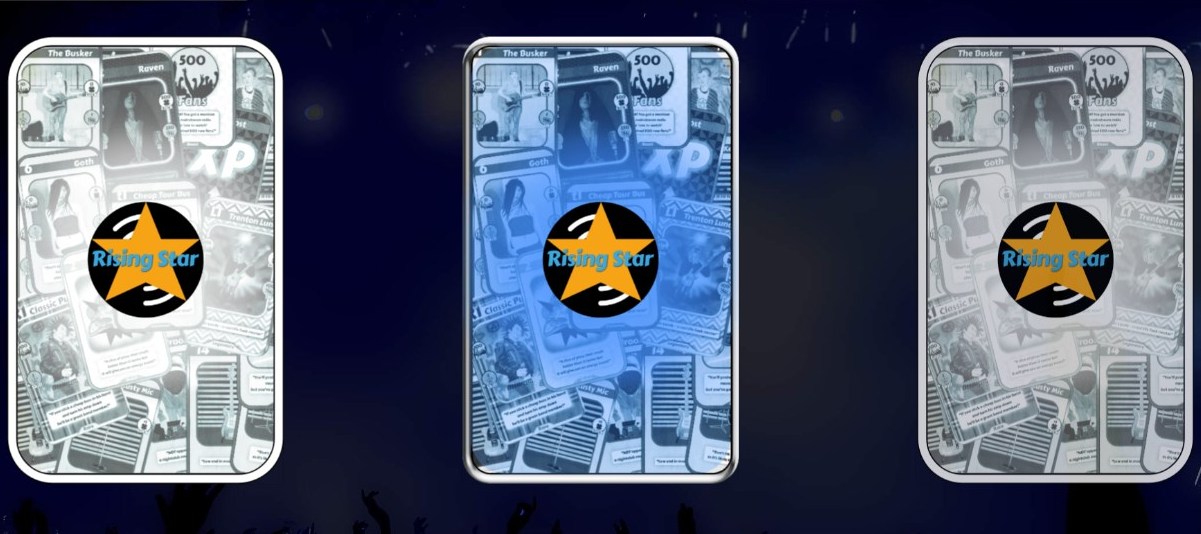 So let's see what I got so far. I made a little tabulation of them on a spreadsheet for easier view.
Packs 1 - 6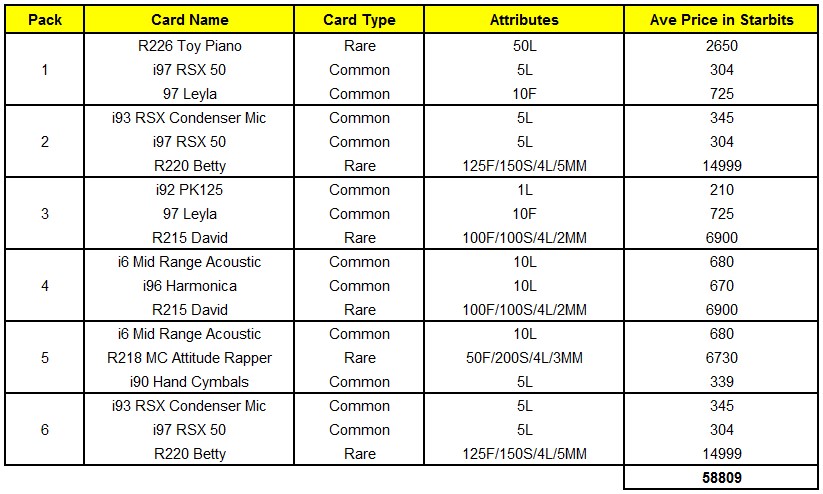 Yep, no Epic nor Legendary but I got some rare ones that were not in my card list yet. A rare piano instrument with 50 Luck, two of R220 Betty, two R215 David and a R218 MC Attitude Rapper. All in all, they are worth a little less than 60k in the market.
Packs 7 - 12
I was holding my breath as I clicked on the "Open Pack" button, fervently hoping something will surprise me in the last 6 packs. I guess my fellow players feel the same way when opening packs?
So was I lucky?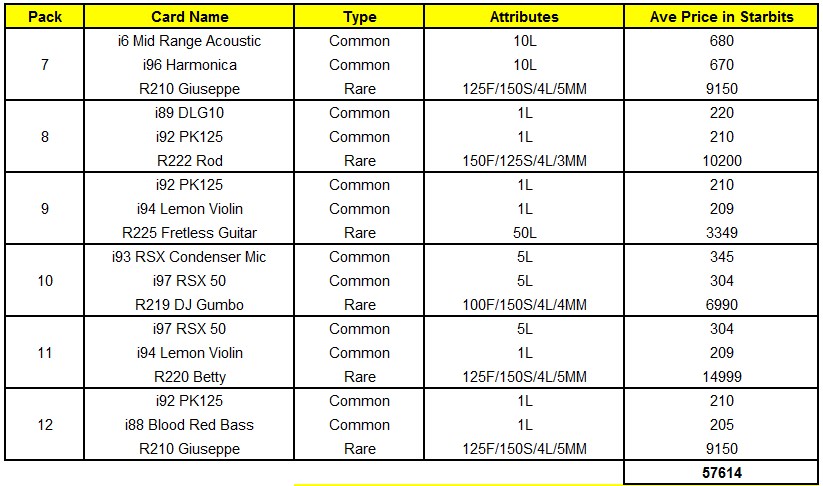 Oh well, not really, but just like the first 6 packs, there were rare ones which mostly added to my Fans, Skills, and Luck - two R210 Guiseppe, R222 Rod, R225 Fretless Guitar, R219 DJ Gumbo and another R220 Betty.
This purchase as you may know costs 100k Starbits (about 5+ Hive). Based on the average market price of cards, everything I got today is worth about 116k Starbits so still good yeah?
Yep!
I approach the game with the fun I get out of it. Of course I want to earn too, but it kind of spoils the game if I focus on that. So yes, the fun is priority, the game continues and will always be a part of my day.
How about you? How's your game so far? Having fun, I hope?

Screenshots are from my Rising Star dashboard. Others my own. 240822/18:05ph
Posted Using LeoFinance Beta
---
---