Abundance in His Midst
The sun was already high up when he got out of his house. The skies blue... and wait, is someone having a party today? There's smoke up there!
This was his view as he stretched his arms thanking the Good Lord for such a beautiful day. He slept so well through the night and woke up late which rarely happens from since he lost his wife 9 months ago.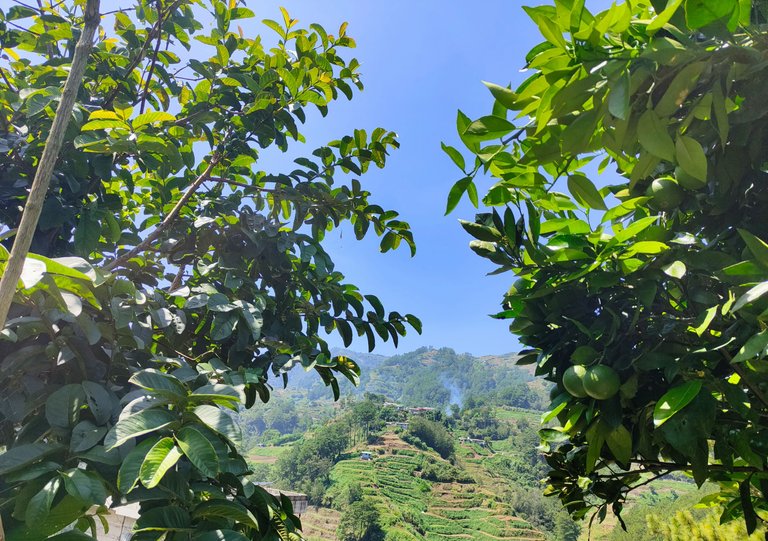 Spreading his sight around, he saw these riches before him. Fruiting trees, not one nor two but plenty!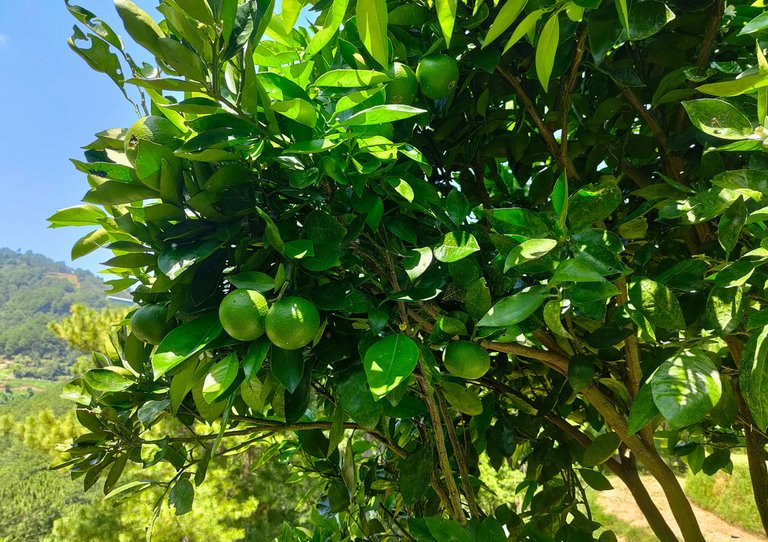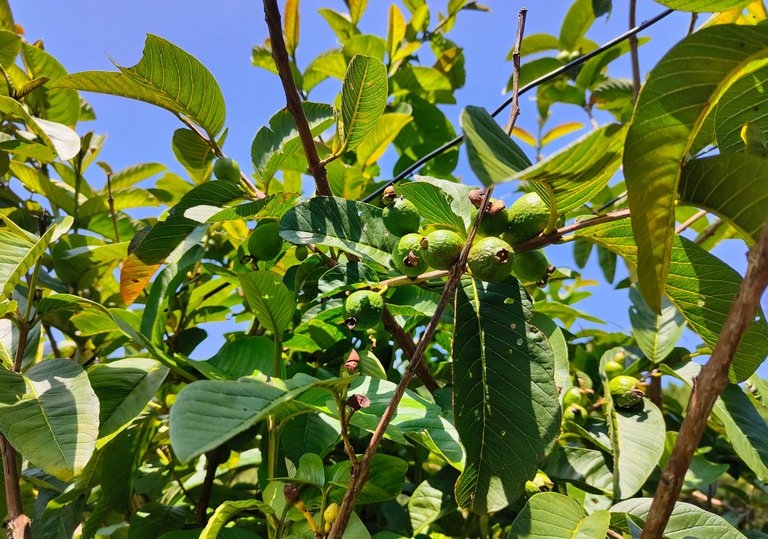 He walked slowly to the east of his yard and there were more produce. Chayote clinging on to its dear vine... This plant had been fruiting all year round. He cook most of them and feed them to his loyal companion, Carlito (his dog.)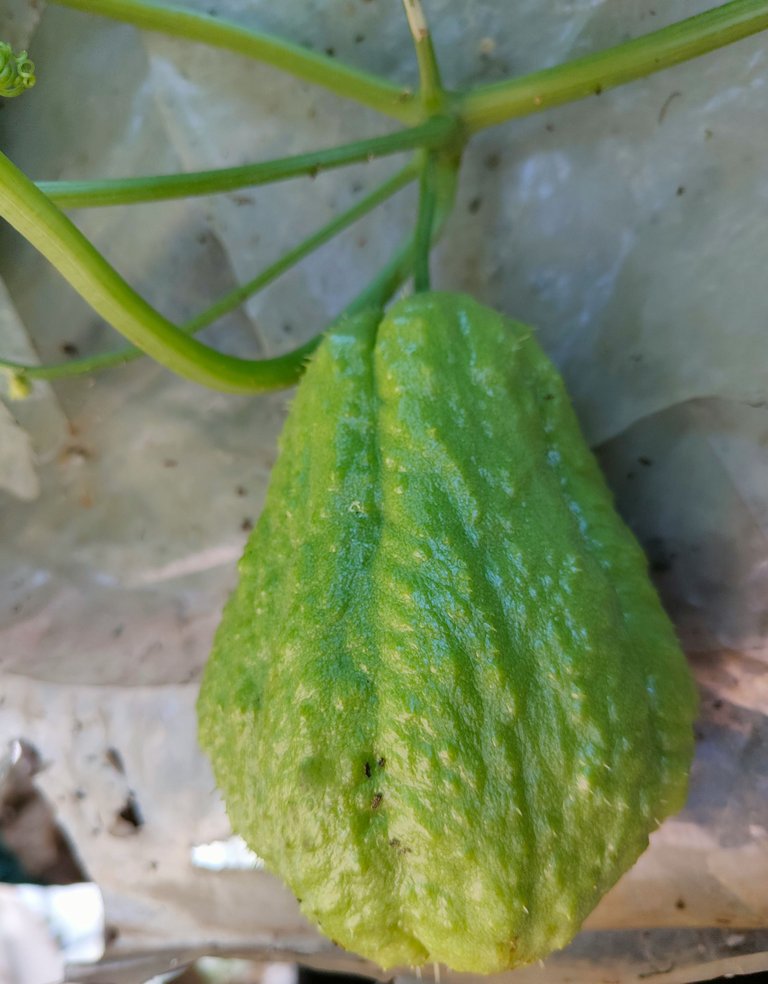 And the beans seem to be gleeful hanging on to their stick poles. Just one stem that survived from since he planted the seeds that his son brought to him sometime ago and it's amazing that it produces this much. He could not even consume them all.
He strolled farther and looked up, this other tree is thriving happily. Pretty soon, he will enjoy its fruits, giveaway more to the neighbors down the road and perhaps send the others to his grand kids.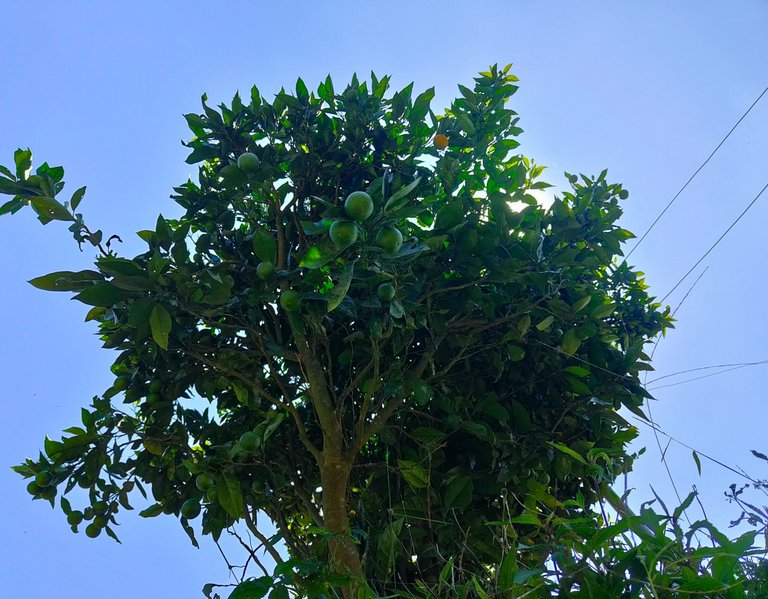 And aah, the chili pepper which he transplanted a day ago is looking good too, some of its leaves were munched by worms, but it will survive for sure.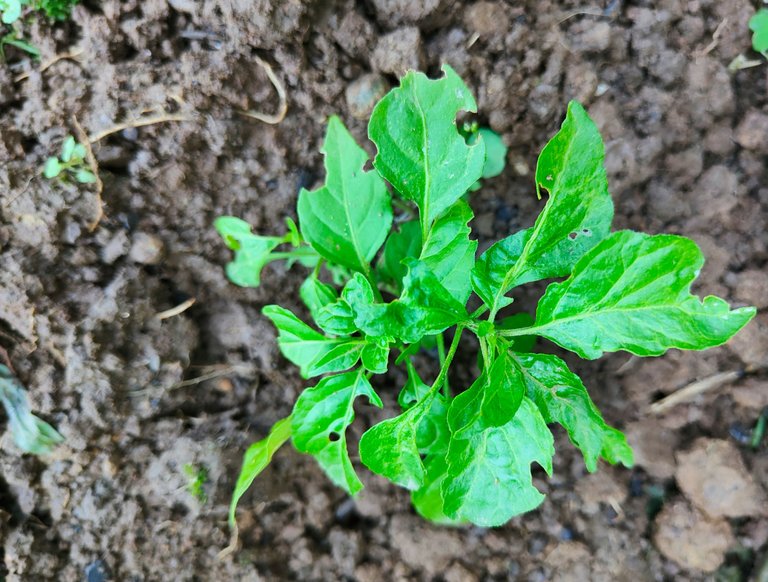 After a while, he walked back towards the bench on the little porch... sat on it to bask in the sun and savor the morning goodness of nature. His heart filled with so much gratitude for life and all these abundance in his midst. He couldn't ask for more but give thanks...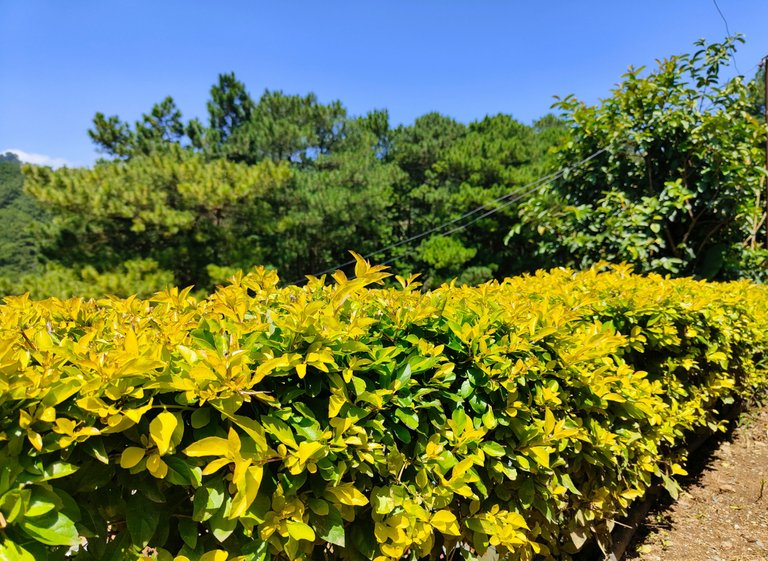 The short story above was crafted through the photos that I have taken as I took a little walk at my father-in-law's place when we visited him last week and the weather was really nice. He lives alone after we lost mother-in-law last year so the FarmBoy goes to him twice each week and I go with him from time to time too. It helps that he lives just an hour drive away.
It's the new week once again, whew! It amazes me how time seems to go by so fast. It feels time is rushing elsewhere so it makes me wonder where it's heading to :)
Hope you're all doing well where you are...
Photos my own. 190922/08:30ph
---
---
Smile... laugh often... love more... be happy and grateful always!
---
---
---