Challenges Worth-Taking
Howdy, everyone! Who's up for some challenge?
Roar loud if you do :)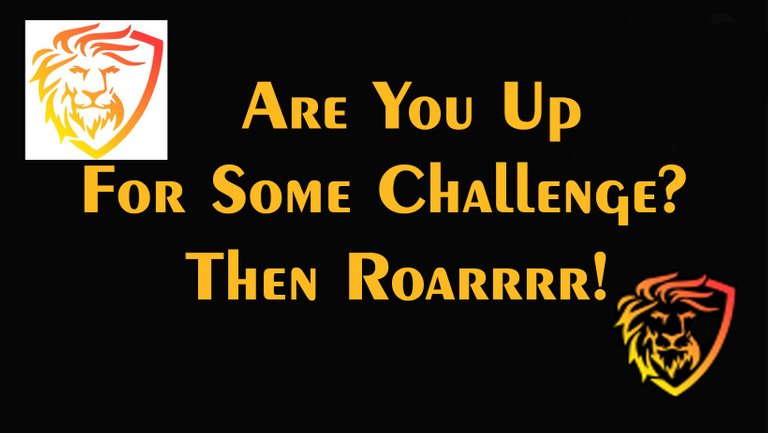 Yesterday morning, I woke up to many tagging notifs here in Hive and that's how I learned that I made it to the Top 3 of the Hive Engagement League which is really awesome. Add to that a sweet reward of 2.5 Hive directly powered up to my account by @abh12345.
Did I know I was going to rank third?
Nope. I just had it in my mind to remain engaged the best way I can and had fun while doing so. And as you know, besides getting more exposure and enhancing our influence, there is much to learn from others which are mostly useful in our journey here in the blockchain.
This morning I was up very early at quarter to 4. Normally, I would try and go back to sleep but for some reason I didn't and quietly took my phone and visited Hive. Imagine my smile when I found out I've been gifted with a hundred liquid LEO (100LEO).
Magic?

For those who didn't know, @khaleelkazi had a challenge 2-3 weeks ago that whoever beats him in the Engagement Leaderboard will win 100 LEO and that's why I received mine today. I was 10th of the 14 who came before him in the recent week's LeoFinance Engagement League.
Be happy that the challenge is still on and with a twist. Read more info HERE if you haven't already. There's a ton of value that we can gain and that's the reason why engagement is encouraged.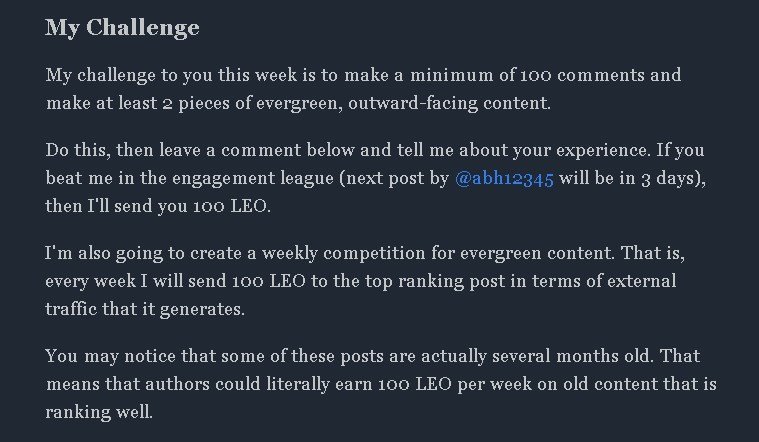 Want more?
Go visit THIS CHALLENGE by @leogrowth that is aimed at learning more about the real value of HBD in your own hometown. This is another challenge that I think would be fun to participate in. Do read the full challenge post to get the whole picture.

And what's in it for you?
For one, you get a chance to grab any of the prizes below.

Secondly, you get to have a wee adventure in your town's markets, check how things are going and probably see something you've not laid your eyes on recently and perhaps have a feel of how much let's say 100 HBD can make an impact on your lifestyle.
But more importantly, this is one of the chances to get noticed, make a mark and grow in the den and in Hive as a whole.
I believe we have nothing to lose to participate in these challenges. It's a win-win for us and the ecosystem.
And while at it, let's up our engagement. It's a bit tough because many are realizing that the more we read and engage, the more we learn. And add to that the 100LEO from Khal's wallet is a sweet, sweet reward. And I'll let you in on a secret if you still didn't know, the more we engage especially in the LeoFinance interface, the more chances of having more LEO into our wallet!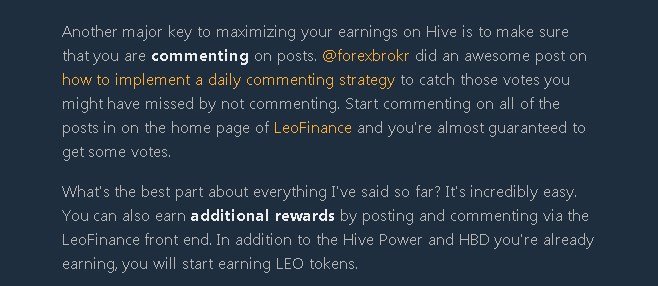 Read the whole post by @l337m45732 and learn more about it HERE.
And let's keep in mind, as Khal puts it and I quote, "evergreen contents plus engagement equals exponential growth." Sounds good?
Then let's go for it! Thank you and have fun!
---
Photos screen captured in Hive & LeoFinance. No copyright infringement intended. 040522/11:00PH

Posted Using LeoFinance Beta
---
---