LeoFinance Threads?
The LeoFinance Engagement update was out and there's a significant drop in numbers in the overall engagements in the den. It was expected because it had been a bit quieter in the last few days, might be that most of us took a little time off to enjoy the things off-screen or we simply needed a break.
But that wouldn't mean that the grind stops. It goes on.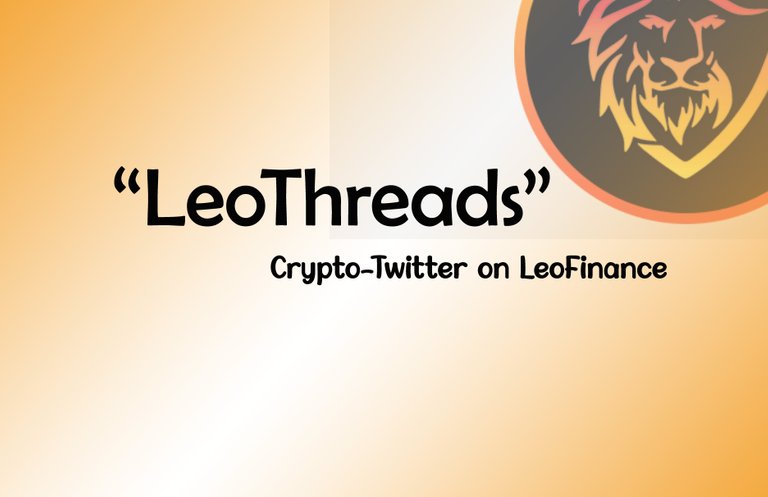 That brought me to the "threads" that Khal talked about in their recent podcast which kind of confirmed that LeoFinance is gearing towards the direction of short form contents.
Good or good?
Accordingly, "LeoThreads" or "Threads" (not the name but let's just put it that way for now) is a version of ProjectBlank built on LeoFinance ("almost ProjectBlank but not exactly") and we might see it before the fall of 2022 per Khal.
So how does "threads" work?
Will work a lot like Twitter and is basically creating ProjectBlank on LeoFinance to test the lightning to see how our structural system works.
"Basically what threads does and is part of the lightning update is pull comments from LeoFinance and use them as top level feed posts. Like you go to a page in LeoFinance that will look like Twitter where there's a comment that shown as a top level tweet and shows all the replies to it and kinda creates a thread of a discussion." - Quoted from Khal [1:29:00 on the podcast]
It sounds to me that the coming of "threads" in LeoFinance will be a good practice ground especially for those who prefer to read and create shorter contents. And perhaps, threads will also encourage more engagement among users.
We shall see how it goes when it comes out.
Per Khal, ProjectBlank is a full-scale platform where everything is in short-form. Personally, I think this will be a game-changer and is going to drastically change how we create contents. Shorter contents will surely become a trend if ProjectBlank comes out.
It is now obvious that LeoMobile was launched in preparation for these upcoming changes in the LeoFinance ecosystem especially on its goal to bringing in more users to the platform which will benefit the whole Hive ecosystem.
What are your thoughts? Are you up for short-form contents?

Logo and post divider are from LeoFinance interface. No copyright infringement intended. 180622/11:20ph
Posted Using LeoFinance Beta
---
---