New Cub in the Block, Where to Start?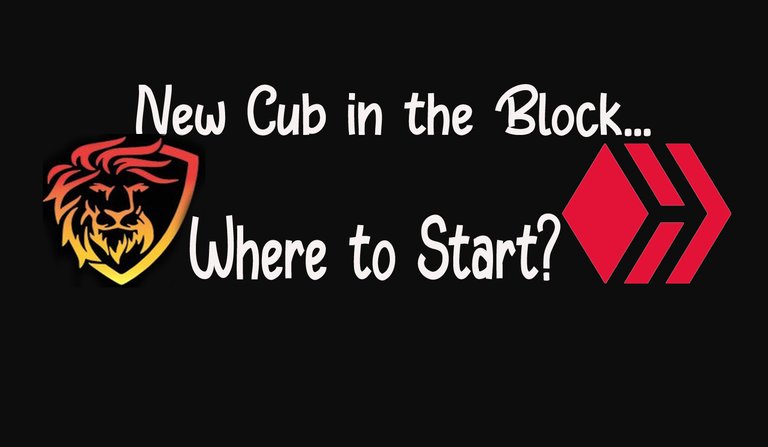 Recently, the engagement is buzzing and it's good to see new cubs getting involved and coming up the ranks in the Leo Engagement League. The juicy 100 LEO reward from Khal's wallet may have been one of the motivations but I guess there's more.
Getting engaged might have been most people's way to get their minds off the ugly charts in the market.
Another would have been to get abreast of what's happening around.
And fourth might be to learn more of the developments in the ecosystem.
But most importantly, it's one of the easy ways to build one's reputation or account by getting seen or noticed in this vast space.
Why do I say so?
I went snooping around the stats of Hive's biggest accounts. One of which is that of TM who is currently #4 in Hive's overall ranking but he is actually the only active one on the Top 4, hence, he is the most active person in the top ranks.




And here's something very interesting that I noticed. The total comments he has made since the beginning is almost 4 times the number of posts he has created. And that number alone says something very loud and clear. I guess you get it, yeah? Impressive!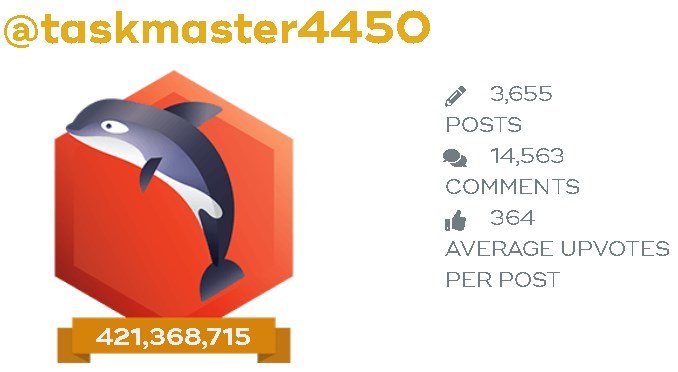 And if you are new to Leo Finance (even if you have been around Hive for a while), chances are you might be getting overwhelmed with how or where to start. I have been there too and with all great authors here, it isn't easy to get around. But there's a way to start. And let's dig into them today.
Daily Crypto Markets Live Blog by @leomarkettalk - This is one of the best places to start and get acquainted with other people in this space. TM usually starts the conversation there by posting about #candies and other stuff. You can then reply to any comments made, get the hang of it and before you know it, you will be having fun and enjoying the conversations with people.




If you are like me who often feels shy when it comes to interacting with others, I know how it feels but trust me, you will get better in time. You just have to let yourself out there and feel free to join the conversations. People are nice, nobody bites.



Curated/Top Pinned Posts on the interface. Recently, Leo Finance is giving more attention to outward-facing contents, curating them and pinning them on top of the Leo Finance page. Outward-facing contents are posts for general consumption even those of people outside of Hive. It is encouraged so as to attract more traffic into the ecosystem. So if you noticed, the pinned posts are mostly crypto or finance contents not focused on Hive or Leo Finance.




This is usually where I go next after getting through my day's notifications and dropping by the Leo Market Talk. For the most part, this is where I learn the day's news or some of the things I didn't know. I read several posts in this section and comment on those that I understand. Chances are, the comments get upvoted by the post author themselves or the Leo.Voter, onealfa and other whales in the space.

Most of the LEO that I accumulate daily come from the upvotes on my comments. I seldom curate because my Voting Power is busted (way below 70%) and I'm still struggling to refill it to stay above 80%.




So from this, it is safe for me to say that although I don't write daily posts on Leo Finance, I still earn LEO everyday as long as I stay engaged. And of course those LEOs earned are staked (powered up) and they are making me reach my Leo Power (LP) goal a lot faster.
Latest Posts - Of course, we don't want to stay limited so we also read new posts, meet new authors and comment on their contents. This way, we get to expand our network. If my memory is right, the number of my connections grew a little rapidly most recently. And I credit this space for such growth.
Popular Post - Another place where I scan contents, read and comment on those that attract my attention. Usually, these posts provide value and learning points for me so I make it a point not to miss them.




This doesn't mean however that I spend the whole of my day around the Leo Finance interface. I also go around the other communities in Hive and do the same thing, read contents, engage and have fun.
I think the trick is to start the process and then grow from there. We don't have to do it all in one go. Once we get the hang of it, we only need to stay consistent and the flow will get easier by the day.
This is all for today and I hope you got something out of this post.
Thank you and have a glorious new week!
Photos are screen captured from Hive Buzz and Leo Finance. No copyright infringement intended. 160522/11:35ph

Posted Using LeoFinance Beta
---
---