This Bee Landed on Hive via Ecency

17th April 2021, the day when I got to learn (read) about Hive in NC where I barely started to get the hang of writing my thoughts on. Forgive me for I do not remember whose post it was but it mentioned the word "Hive" and "blog" which piqued my curiosity so I went to Mr. G (google) and searched for it. It wasn't long and I got presented with various providers to register through. I didn't know how it works then, but I chose Ecency, obviously for the free registration and only requiring an email verification.
It was absurd of me signing up and then not verifying my email until 3 days later (20th April). You can already see how a great procrastinator I was then, lol!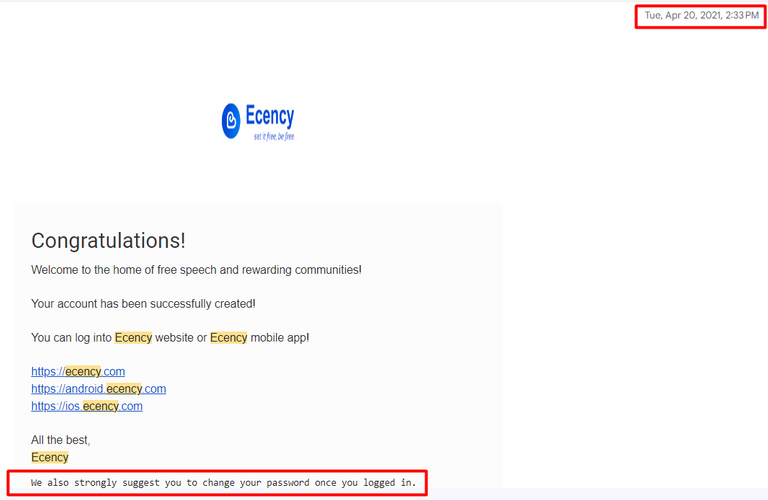 Anyway, I got in and explored for a while then I got overwhelmed that I closed the tab and went on with my day and I think I've never logged back in until 4 months later (August) when I got reminded about it. Still, I didn't take the time to learn how Hive works then. I popped in and got lost once more. It was until October of that same year when I finally decided to give it a go, posting Actifit activities and some other things as a warming up.
I then bought some HIVE from one of the centralized exchanges and sent them to my account because I was often running out of Resource Credits. The next month (November) kicked my arse hard that I came out through my intro post and never looked back since. My heartfelt thanks to sis Eli (Coquicoin) who had been sharing and teaching me whatever she was learning then. We often had our conversations via TG during those days.
And that's how and when my Hive journey really began...
I got to meet several other good souls around Hive when I started engaging and checking out communities, some of which, OCD, the Silver Bloggers, Shadow Hunters, Ladies of Hive, Weekend Experiences, Pinmapple and a whole lot more followed afterwards.
And Ecency had been my home UI or frontend even when I'm on mobile. It always felt convenient to use in posting, engaging, trading HBD to Hive, powering up etcetera. There had been times way back in the past when I was having a hard time uploading photos due to my bad internet connections but I had a remedy, had them uploaded on a draft on another frontend then copy-pasting and posting them on Ecency.
From then, there's been quite a lot of upgrades on the user interface which is making the experience even better and wonderful. Goes to show that the developer behind this application is continuously working behind the scenes.
I love Hive obviously...
Love it so much that I devote majority of my daily time here and I continually enjoy learning from others, navigating through and experiencing various frontends and communities. And there's still a lot to learn and discover. I'll be turning 2 in April, still loving and appreciating every experience I'm having around here.
So thank you Hive and everyone in this beautiful space we call "Home."
Lead image created on Canva. No copyright infringement intended. 13032023/10:50ph
---
---
Smile... laugh often... love more... be happy and grateful always!
---
---
---