It is becoming very hard to get more HIVE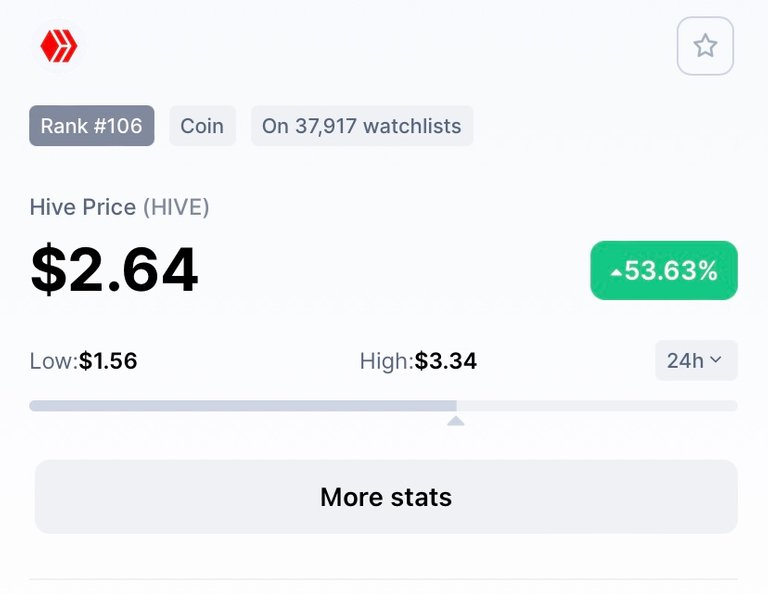 HIVE did it, we are a billion dollars blockchain. I have wanted that for a long time because it is a status that claims respect from outsiders. Also it makes us more liquid. No more price spikes followed by sharp drops (I hope so at least).
But not everything is sunshine and rainbows, I don't have too much money to invest, and I was used to getting multiple HIVE coins for each dollar I put in, the same for posting, for each $1 a post is rewarded we would get multiple HIVE. Now with HIVE steadily above $2 and trying to break the $3 mark, for each dollar we get half a HIVE, maybe even 1/3 if we manage to break the 3 dollar mark.
We are set up to start a great 2022 and a "new normal" for HIVE pricing, but I do miss the times when HIVE was easier to get, and I would get multiple units for each dollar.
When people get used to this new pricing I think we will have a paradigm shift. Imagine no more price spikes, but we finally get a bull trending market? Only regret was not being able to buy more when it was more accessible.
---
---