My 5th year on Hive (since Steem)
I started here out in Hive when it was still Steem, 5 years ago. The platform has evolved, and forked, a lot.
I managed to get quite a good reputation thanks to a now defunct project called "Utopian", which by the way, if you know what happened to them, I would like to know. One day they were sponsoring people to post creative content, the other they just closed and gone.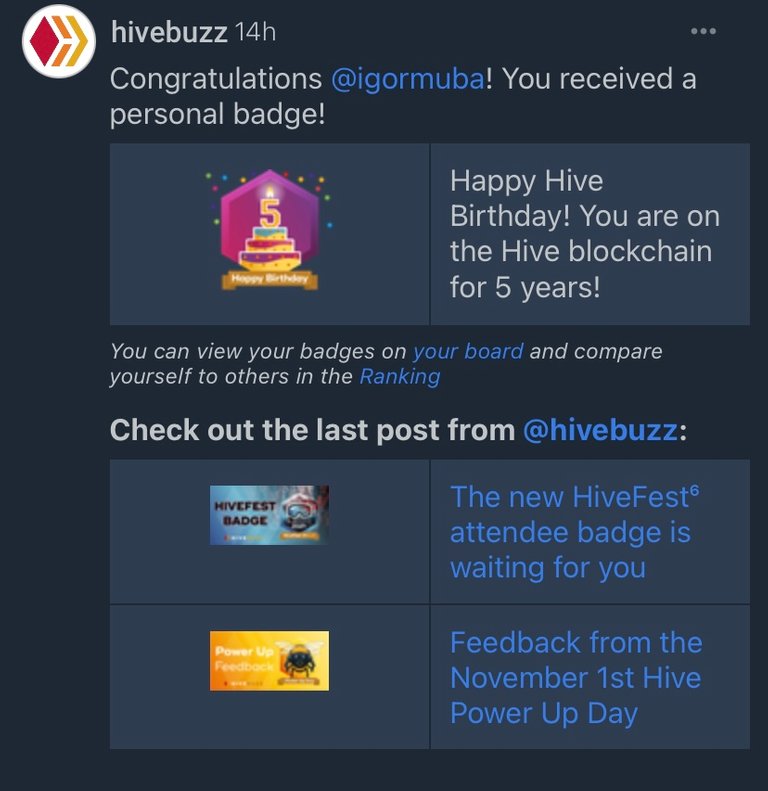 It bas been a long time, thousands of posts and interactions, people came and went. I tried inviting friends but it is hard to onboard people to Hive.
Right now I am a witness. I have plans for Hive, but I am small. I thank you all the teams who are working to keep pushing Hive forward. Things will evolve slowly at Hive, but that is ok, being slow is a side effect of democracy and I accept it with pleasure.
Here it is for the next 5 years, towards our first decade here, cheers!
Or use your preferred signing tool to vote me:
---
---