Early Birthday Present for College? Yessir
During my hiatus away from the platform, working on certifications and the last bits of school along with work priorities, I bought a little something special.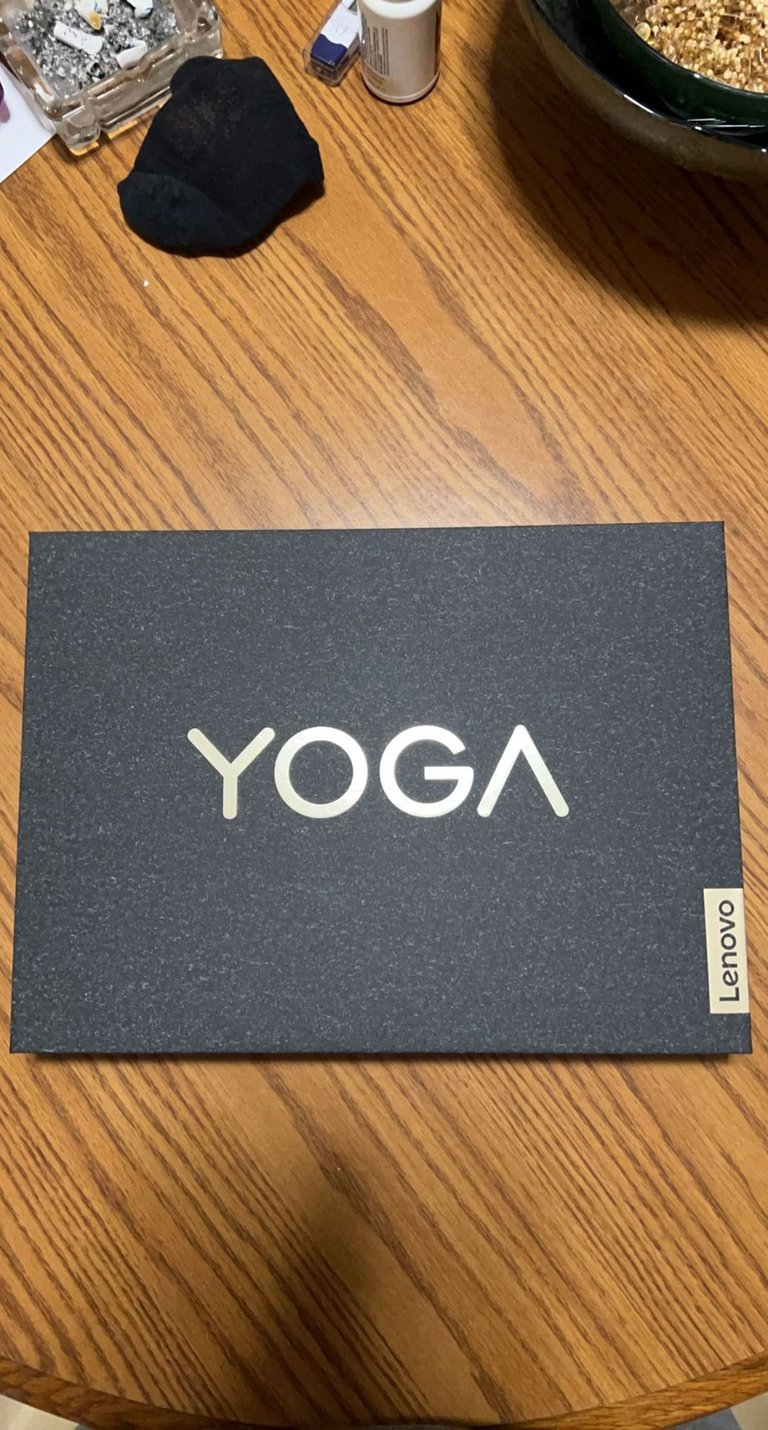 I was talking with my boss, or should I say @bozz about his laptop and the cool features it has. At the time, we also had a conference coming up to hear from fellow educational technology leaders. During this conference came the sadness of not bringing my laptop with me for notes. But also came the dread that my laptop would not last even just half of the day. These two situations really brought me to the edge of purchasing.
The previous story along with knowing I have an in-person programming class really soon, pushed me into just pulling the trigger and buying the Lenovo Yoga 9i 2-in-1. This is not the exact model but I felt this laptop would be the perfect fit for me and my needs. As well I have another multi-day conference coming up soon that would be perfect with this laptop and its' utility.
Specifications and my Biggest Cons
This powerful beast will do anything (almost) that I ask of it. As Programming is not too intense, as well note taking. But media entertainment and graphic design is big for me. Those two aspects were my biggest priorities when it comes to specifying the hardware.
Windows 11 OS
Intel 12th Gen I7 1260P
14" Touch Screen Display 1080P 60Hz
Intel Iris Xe Graphics
DDR5 5200Mhz Ram 8GB Soldered
Bowers & Wilkins Soundbar Hinge
75Wh Battery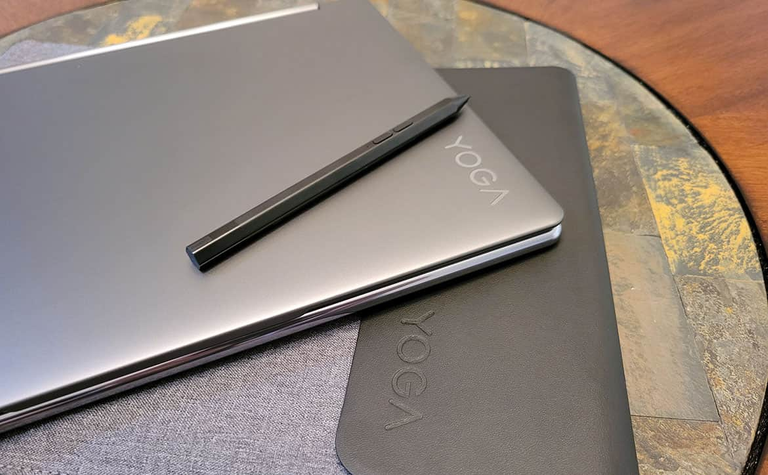 Source
First Impressions
First Impressions on the laptop... holy crap it's amazing! But then just like those 12-year-old nightmare of memories, the problems creep up and remind you that nothing is perfect. But let's ignore that for now. I'm in bliss while setting this thing up, and don't plan to ruin it just yet.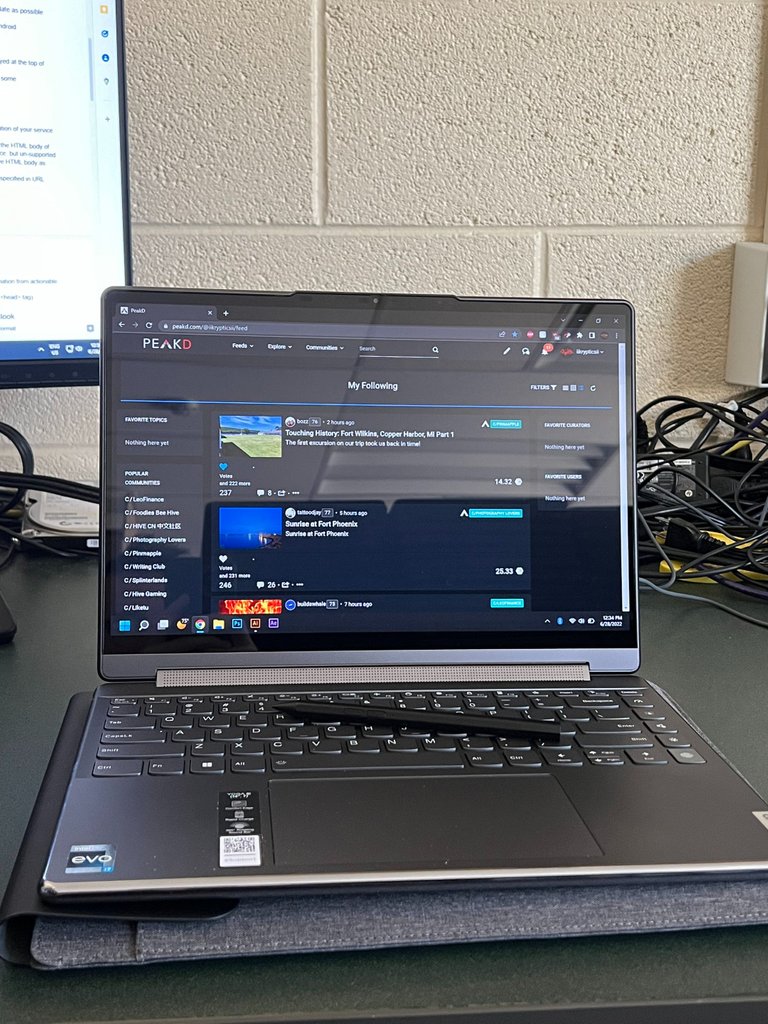 Cosmetics
I am extremely obsessive over my possessions and try to keep them in perfect condition. I say this because the looks of this laptop is insanely elegant. However, this comes with its fair share of responsibility, the edges of the shells are chrome-like. The chrome will be insanely easy to scratch up, which now the action of throwing USB drives or USB-C cables in the port is forbidden. As well, the top is like stainless steel, a fingerprint magnet that must be cleaned all the time.
Features
I am usually not a fan of bloatware and all that crap, only what I need with minimal extras that can complicate things. But what can I say? these extra buttons on the keyboard make the problem of remembering hotkeys disappear.. poof! the keys turn on different settings for battery saving, brightness profiles, and much more. (Lenovo Vantage, and more is installed 😒, but gives the buttons their function)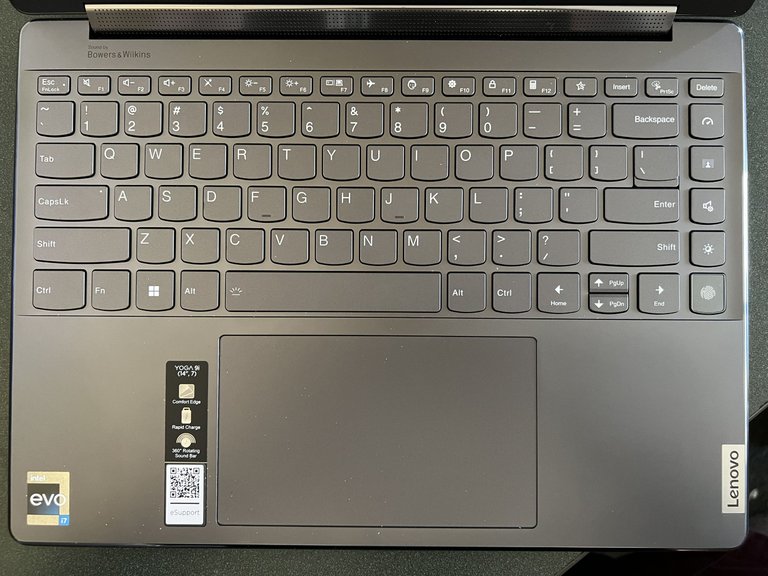 I know cameras can be scary and should be blocked at all times for security reasons. However, the Windows Hello is such a nice touch to login and logout when AFK. I will have to check if this thing uses IR sensors to sign you in, to keep the privacy switch on the camera off or the camera does the signing in. (It does not. You must have privacy slider open for login) And then the fingerprint sensor, it does what you'd think. Nice addition for multiple avenues of quick login.
My Cons...
It needs to be said.. these problems are pretty much unfixable and will affect the way you use laptops. The battery and lack of RAM. Just like when buying a car or something alike, you cannot just upgrade as needed. 8GB of RAM is NOT something I am okay with, it does not take much to saturate that and then you are chugging away.. slowly. I did get $400-500 off so that's why I got this at the end of the day... even with the RAM. Soldered is the key word for laptop shopping. Soldered essentially means no replacement, no upgrade, nothing. Maybe I'm overreacting but I don't suggest 8GB for a futureproof laptop and non tech people will be screwed by this.
The battery, I knew I was buying a powerhouse and the battery life was going to struggle. However, with how they are measured, it is impossible to know how long the battery will realistically last. I want more life out of it. With that being said, I have not used it from 100-0% but I can tell it is a fast leak. Much better than before, and it should work for my uses, but it will only get worse from here, until I replace the battery.
Running out of length
As I am running up the word list, I will end this post off with some more information, and my overall satisfaction with the Lenovo Yoga 9i.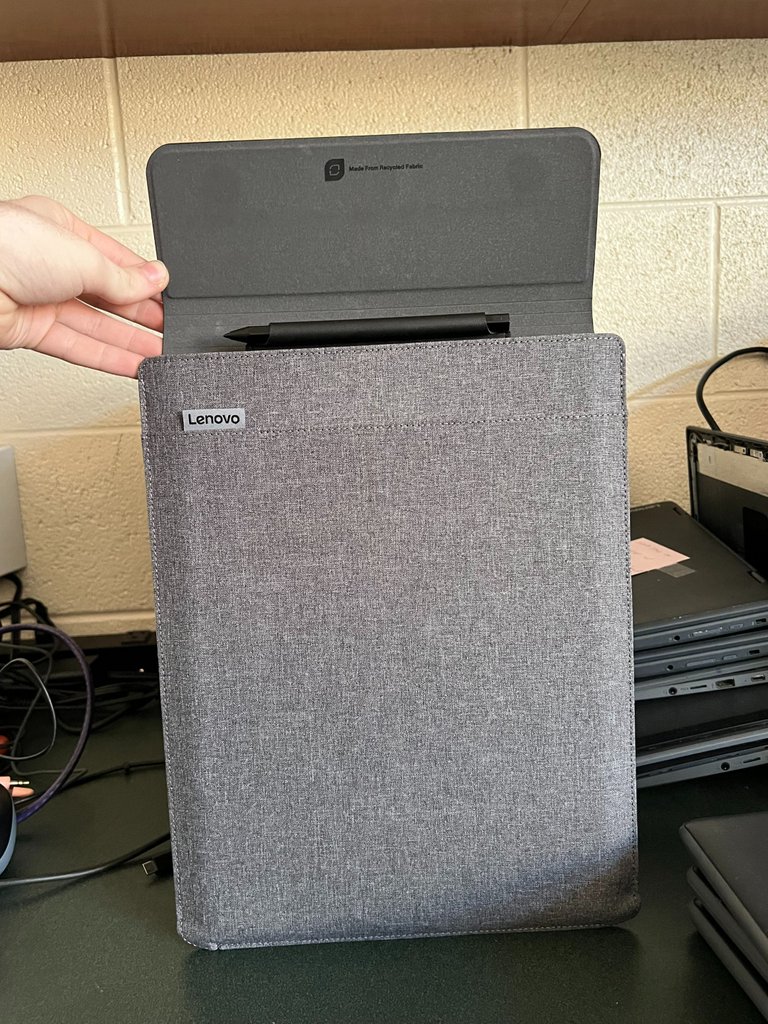 I was unaware of the premium this laptop gets you, It caught me off-guard coming with a Lenovo Active Pen 2 and a free laptop case. So far both of them are working fantastically and I am quite happy to have them. The pen is such an easy scroller instead of the trackpad (trackpad is HUGE).
I am not the type to play music on my laptop, but these speakers are heavenly to your ears. The loudness of these speakers are insane, and the quality at which it plays cannot be beat for the price. When eating, laptops can be a pain to hear from even at full volume. This laptop has enough oomph to hear over your loud crunching even on the crunchiest days.
I am completely satisfied with this purchase. My problems have been drastically overlooked with such nice features and performance that outright surprised me. It is safe to say I am ecstatic and anxious to use this thing for work or school, I have trust that whatever the job is, it'll get done.
I understand this is premium and to say "poor college kid" doesn't really work together. However, given so many kids have MacBook airs and such, this is such a good "poor college kid" high-tier laptop that has a bit more functionality (IMO).
Do NOT overlook Lenovo, they have not disappointed me yet on the Windows systems. Don't get me started on their Chromebooks though... yikes
---
As always, thank you for reading!
Until next time...

---
---