GOALS SETTLING AND ACHIEVING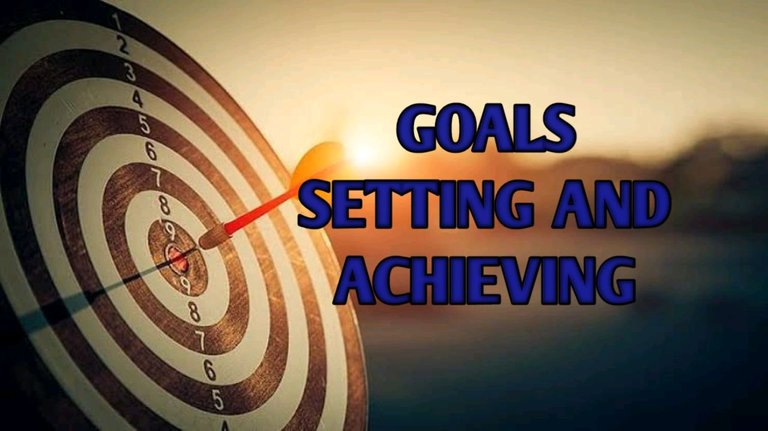 image made from pixllab
one way to keep momentum going is to have constantly greater goals
Micheal korda
we need a reason to keep living
we need momentum to keep going
we need a life purpose
These goals keeps us alive
These goals gives us reason to keep moving
These goals are like fuel to achievement
These goals are life necessities
These goals are required
These goals are drive to achievement
These goals need to be planned
These goals need setting
It's important we have effective goal setting because it create a very strong confidence that increases our way to moving forward in life
Goal setting helps with better understanding of oneself and plans, it is one way to avoid the shiny object syndrome which is equivalent to distraction that invite stop to goals.
Goals are important when we have desires and plan to fulfill all, we need to plan because that is the important direction in achieving goals.
A goal is equivalent to having aims, just with a longer time frame and the best thing about a goal is an achievement.
They are two basic steps required to have fulfilled goals, they are basic life rules that help with easy achievement of goals
They include
STARTING SMALL
It's one step at a time, then you get used to it, and it becomes a habit. chose a small and achievable goal, start small, and with time you form habits over and always achieve goals, with time you become mentally focused on achieving goals.
FIND PERSONAL LIFE PURPOSE
Our goals only get easy and achievable when they align with our life purpose and in life we all have got different life purposes.
Setting goals in line with life's purpose has to be the easiest step taken in achieving goals because it becomes easier and clearer
Goals are needed likewise plans towards goals are needed because they help direct towards achievement of goals.
When you have goals, you have a purpose
when you have goals you have the momentum to keep moving forward
Set goals and have plans in achieving them,that way you get a fulfilled reason and existence in life
---
---