INFLUENCE OF POWER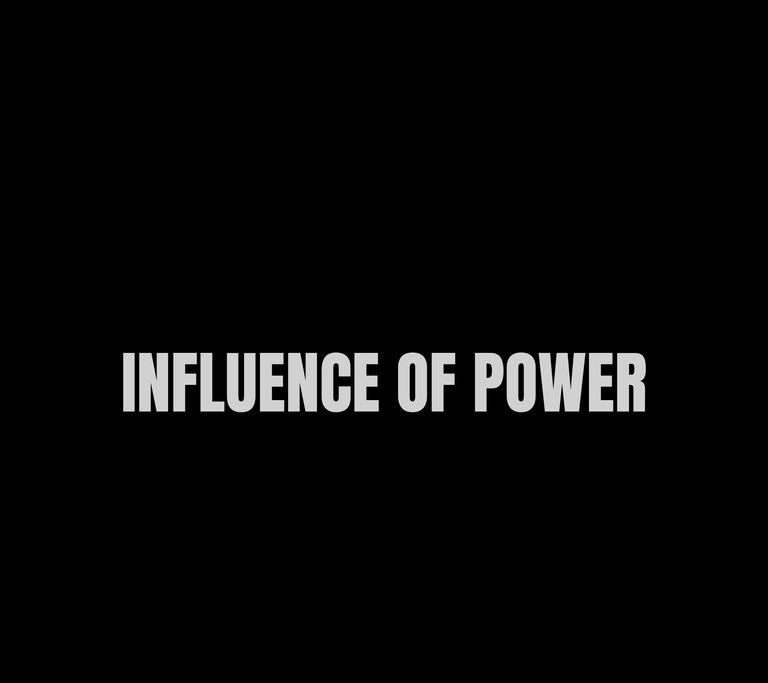 Everybody is equal but the introduction of power makes a difference. it makes one party superior over the other. Power is the possession of command It comes with a lot of benefits but at the same time can destroys if not properly managed. A true power brings difference This bring me to @galenkp post titled mastering other is strength, mastering yourself is true power
where he talked about learning lessons from his father how power can be used and mastering it to your advantage, how to make use of the influence of power.
He said in the post.
He'd explained I had the power of choice, power to rise above and be a better man (boy), the power to stand apart and own my individuality, the power to deny the opportunity for other people's hate and prejudice to change who I was.
Reading through that post I got more insight on how to master power and make use of it and not just about taking control over your fellow member but taking charge of the situation around you and making it of good advantage to yourself.
The influence of power comes with being given a great possession of power.
A man's true self is shown when he's tested with power.
Power makes one act irrational because it comes with control and at the same time comes with positive benefit.
IT COMMANDS RESPECT FROM OTHERS
Possession of power makes people admire ones integrity. which comes with a feeling of safety.
REDUCE BEING HELPLESS
Power makes you prone to do whatever you desire without waiting on others to decide because you are in possession already. This reduce being helpless .
As positive power can be it also comes with a negative effect
MAKES EVERYONE INFERIOR TO YOU
The possession of power over others without proper management makes you see others as less important.
PRIDE
pride as they say comes before a fall. Power comes with pride and only requires self-discipline not to allow pride overcome. Pride prevent growth and eventually comes with a fall.
Power is a great possession that everybody requires but comes with a price .It may be a blessing or a curse depending on how it been utilize.
Thank you for reading and visiting my blog
Picture used in this post is created and edited by me using canva
---
---