TRAVELLING ALONE IS FUN TOO
Image source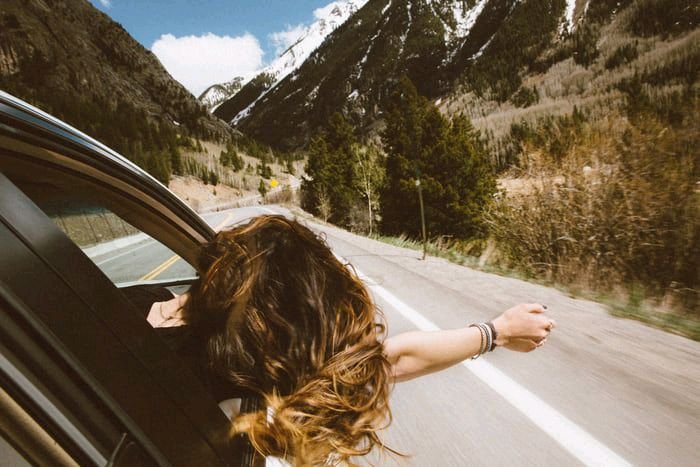 We all are tagged as individual for a reason, we love different things, the mystery about individuals is some people even love what others dislike, it's the way we are, the way we are wired, it's why we are different, it's why we are tagged individual.
Traveling sometimes with others can be fun and also disturbing,the more you have company the more the tendency of how fun the traveling would be and sometimes can be disturbing with the company, the more crowd the higher the tendency of disturbance.
As an individual, I enjoy a quiet journey and cherish my space a lot, that how I'm wired, it just gives me a different kind of peace to travel alone.
Traveling a long distance can be very fun when all your needs are met and can be very long and frustrating when it's the other way round.
I prefer traveling alone because I get to
ENJOY MY SPACE.
When it comes to traveling alone in a private car the part of having disturbance of company is removed, you get to be comfortable without discomforting others, you get to have your space to yourself without intruders, and you get to roll down the windows and roll them backk up at your convenient time, you choose the song you blast in your stereo, you stop only at your endpoint and more importantly you enjoy your quiet time and peace.
TIME IS WELL MANAGED
Traveling in a commercial bus can be time-wasting, from waiting at the park for passengers to show up, to wasting time dropping passengers at different destinations and making a stop just to respond to each passenger's wants, though it's the right thing as we all have equal rights in the bus but then it can be time-wasting.
Reminds me of a travel I did sometimes in 2019 all because of waiting for passengers and dropping passengers at different locations I got to my destination very late and immediately I remembered the travel I had with a private car I knew right at that moment I would always prefer a private car to a commercial one.
Traveling in a commercial vehicle can be fun and of so many advantages as an individual I just prefer traveling alone in a private car
---
---