A day in paradise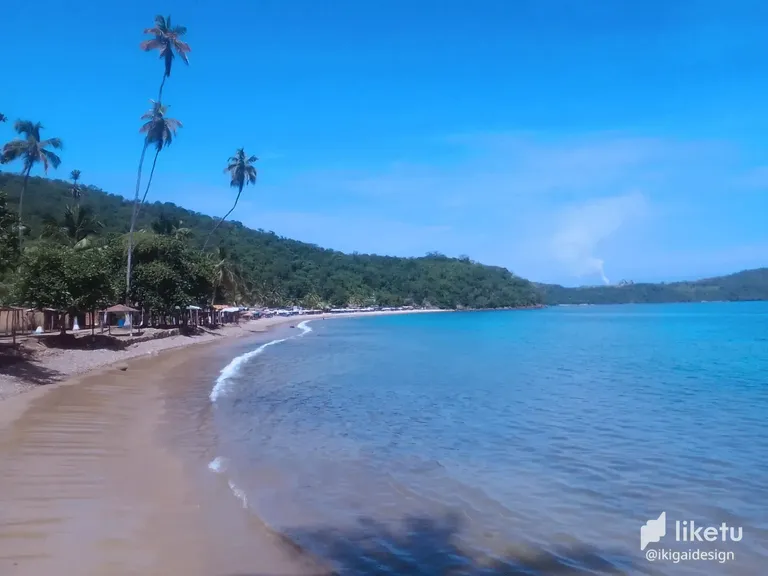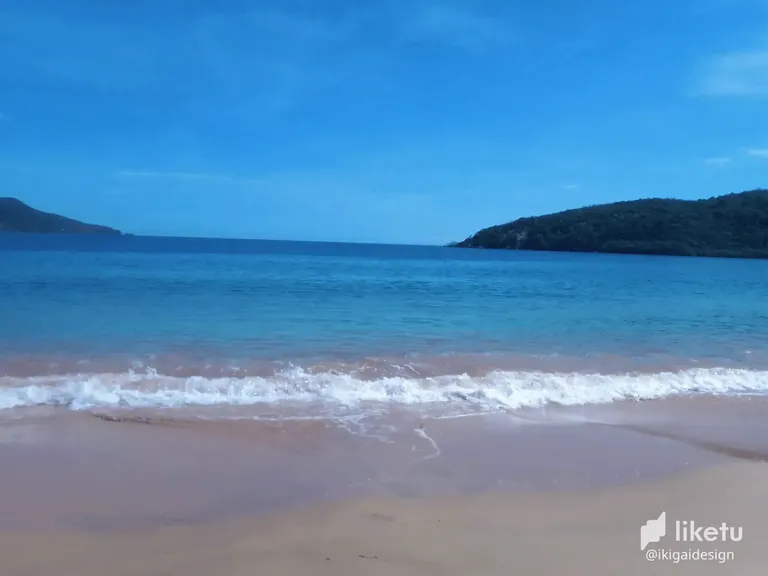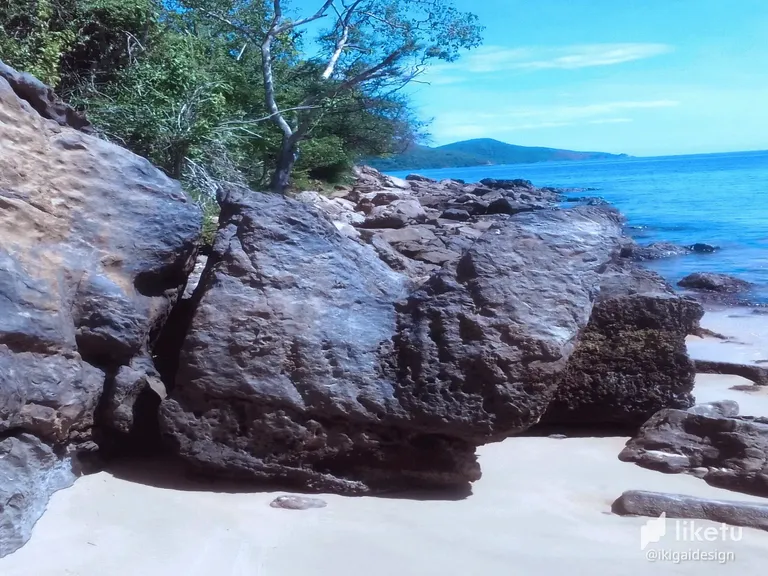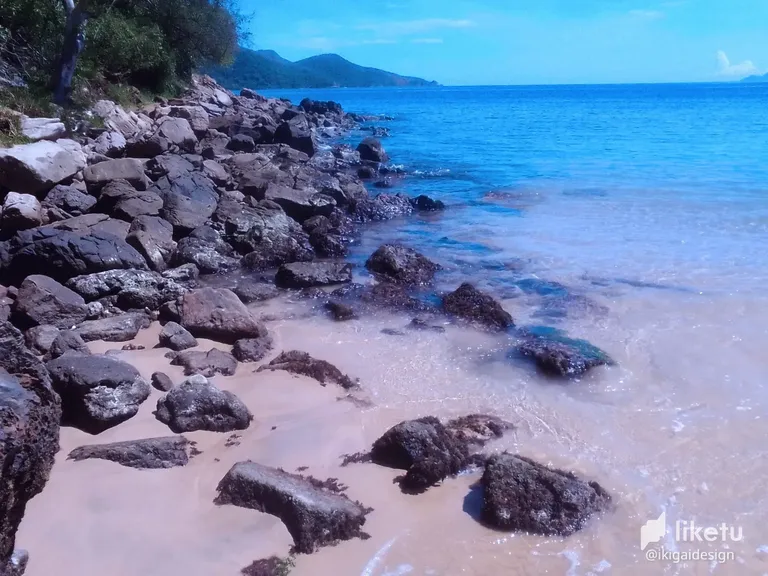 Hello friends, I am glad to greet you, on this special day, being my first publication, I want to share with you this beautiful experience, that I lived yesterday, as they say things happen when they have to happen.
It's been a long time since I went to the beach, after thinking about it so much, waiting for confirmation if it was going to happen, finally the day arrived, I went with my friends, we ventured, nothing better than going without thinking about it so much, don't you think?
Arriving at the beach, I felt in another world, with this spectacular view, this beautiful blue sea, with its water so clean, crystal clear, its waves, which were not very high, the sea was calm, smooth, relaxed.
What fascinated me the most, there were not many people, as you can see, the place was practically alone, we were the first to arrive, so we could enjoy this beautiful view, this warm sea.
It was something so strange, the truth was that I could not believe my eyes, I had not enjoyed a place like this for so long, only in my dreams, I felt like in paradise, I am sure you would feel the same way, without a doubt it is a magical place.
This paradise is located in the beautiful lands of Oriente, in my beautiful country Venezuela, this beach is called Conoma, I remember going there many years ago, as always everything changes, there were new things, the place was surrounded by small stores selling food, like any tourist place, people look for ways to generate their income.
Even so, it is a great place that is definitely worth knowing, a good atmosphere, quiet, relaxed, only with the sound of the waves of the sea, a rich and warm sand, with its water a little cold, but cool, a spicy sun, but tasty hahahaha, as I said a paradise, I am happy to have gone, this was the best decision I've made, an adventure to tell.
Thanks for reading, see you next time.
Español
Hola amigos, gusto saludarlos, en este día especial, al ser mi primera publicación, quiero compartirles esta hermosa experiencia, que vive el día de ayer, como dicen las cosas se dan cuando tienen que darse.
Hace mucho no iba a la playa, luego de pensarlo tanto, de esperar me confirmaran si se iba a dar, por fin llego el día, me fui con mis amigos, nos aventuramos, nada mejor que ir sin pensarlo tanto, no creen.
Al llegar a la playa, me sentía en otro mundo, con esta espectacular vista, este hermoso azul del mar, con su agua tan limpia, cristalina, sus olas, que no eran muy altas, el mar estaba tranquilo, suave, relajado.
Lo que más me fascino, no había muchas personas, como pueden ver, el lugar estaba prácticamente solo, nosotros fuimos los primeros en llegar, por ello pudimos disfrutar de esta hermosa vista, este cálido mar.
Era algo tan extraño, la verdad no podía creer lo que miraban mis ojos, hace tanto que no disfrutaba de un lugar así, solo en mis sueños, me sentí como en el paraíso, seguro ustedes también se sentirían igual, sin duda es un mágico lugar.
Este paraíso se encuentra en las hermosas tierras de Oriente, de mi hermoso país Venezuela, esta playa se llama Conoma, recuerdo haber ido muchos años atrás, como siempre todo cambia, había cosas nuevas, el lugar estaba rodeado de pequeñas tiendas de ventas de comida, como todo lugar turístico, las personas buscan como generar sus ingresos.
Aun así, es un gran sitio que sin duda vale la pena conocer, un buen ambiente, tranquilo, relajado, solo con el sonido de las olas del mar, una rica y cálida arena, con su agua un poco fría, pero fresca, un sol picoso, pero sabroso jajajaja, como dije todo un paraíso, estoy feliz de poder haber ido, esta fue la mejor decisión que he tomado, toda una aventura que contar.
Gracias por leerme, hasta la próxima.
---
For the best experience view this post on Liketu
---
---