Graffiti Lettering Contest #20 (SWORD) by @ikigaidesign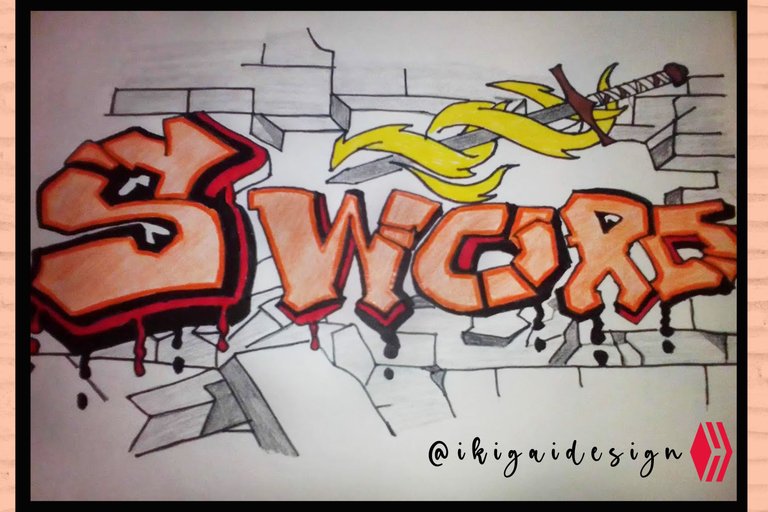 I like to share with you again, with the initiative of my friend @trippymane, every day I like more to create these graffiti style images, the truth is quite an experience, looking to create something different, playing with different styles of letters.
In the last initiative I took the risk of making a digital design, it turned out very well, but this time I wanted to let my imagination fly and draw a little.
First I made the sketch, making the outline in pencil, and then drawing it with marker, I put a drop effect, and I continued drawing a little giving a black border to each letter.

As an additional thing, I drew a sword on top of the word, and I kept drawing, adding some color to the letters, making a combination between these orange and red colors.
I really liked the effect that this color combination was giving, I didn't want to make the color so deep, so I drew it in a lighter tone in the center, while in the edges I did it with a darker one, of course using the same color.
On the other hand, I felt it was missing something else, so I decided to put a wall style effect on it, or at least something to match, this was my first attempt with this shape.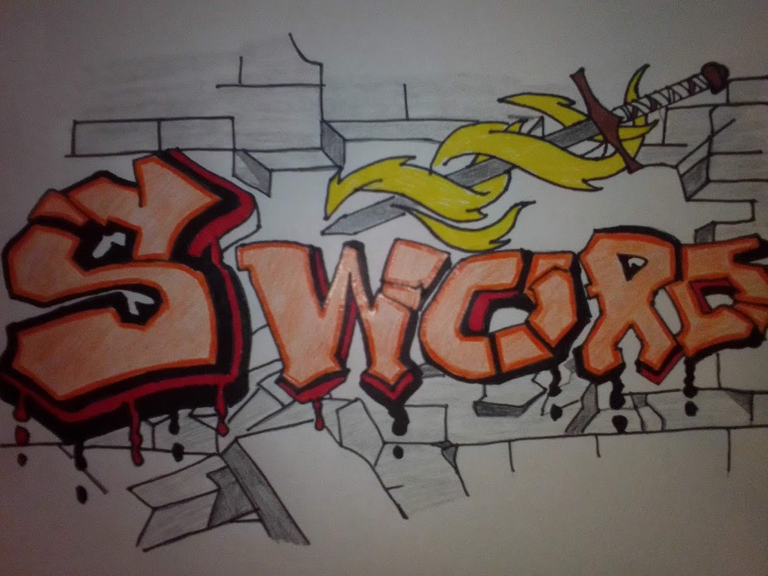 A simple design, but I liked the effect of the background, I hope you also like it, and tell me how you like it, I like to learn to do something new, let my imagination fly, and seek to play with the different designs of art.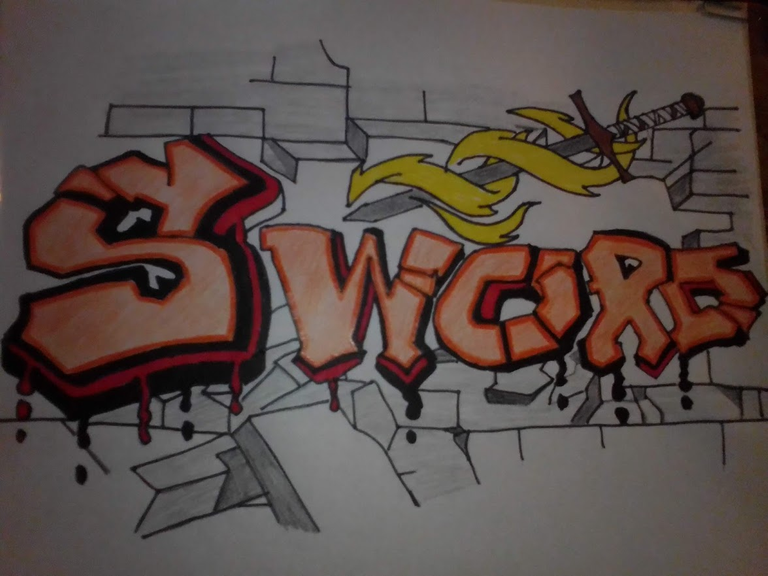 As I said, it's a pleasure to participate, here I leave you the link to this contest, so you can also join and let your imagination fly Graffiti Lettering Contest #20
---
All images are my Property
Cover and Banner edited with Photoshop

---

---
---