**This is my entry for the #monomad challenge**
Today, on my way home i came across a waste metal scrap dealer and pleaded with him for some snaps.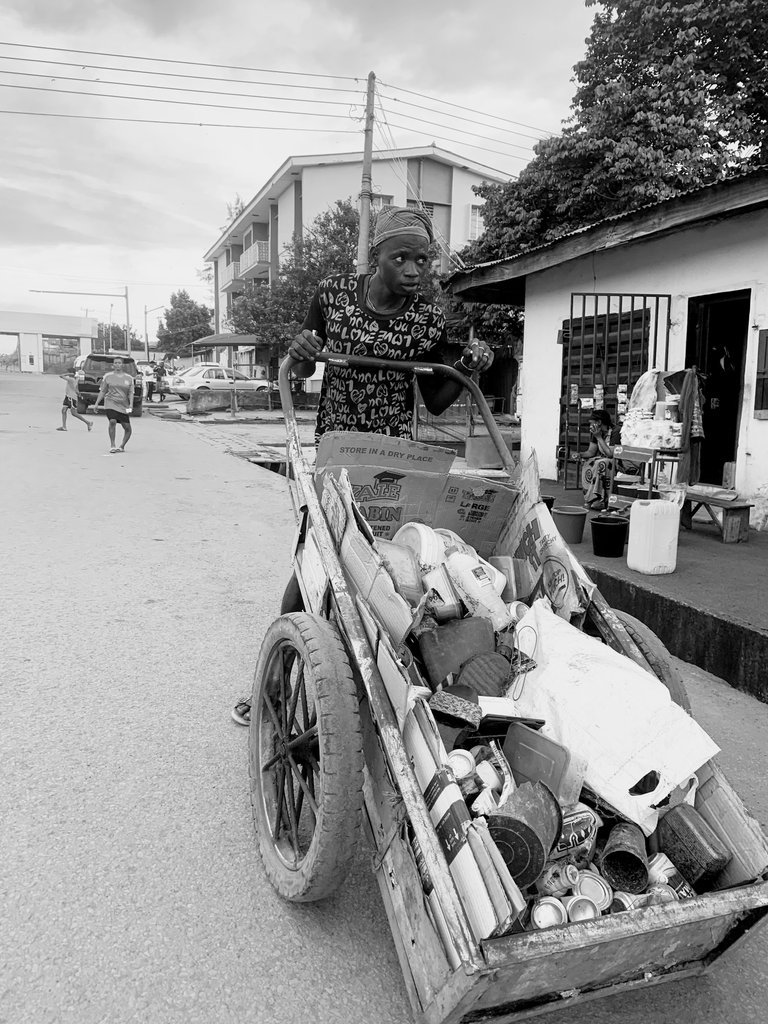 In Nigeria here they are know in the streets as "Iron Condem dealers". When you see them the first thing that will cross your mind is "Hungry scavengers". But today i will tell you about them.
Scrap metal and aluminum supply business in Nigeria is a huge gold mine. Looking at them dirty and hungry looking, they are making serious ends meets while you whine in pity.
Due to the collapse of iron mining ores in Nigeria, manufacturers and companies turned to waste metal and aluminum as a cheaper alternative . As a result, many average Nigerian youth earn a living by supplying these materials and also keeping the environment clean.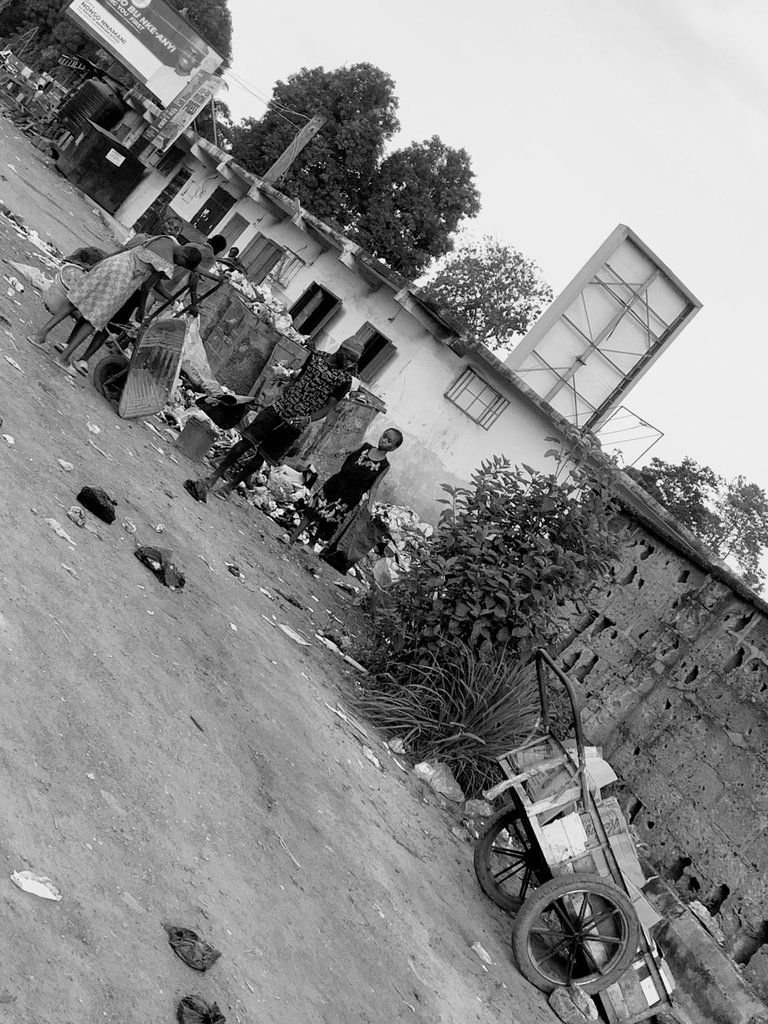 They visit dustbin dumps, streets and anywhere one can find pieces of scraps looking for copper, condemned irons, aluminum, car batteries (dry and wet), zinc, brass or plastic material.
After gathering the scraps, they don't bother about transportation because the companies they supply to will come picking it themselves.
The metals are measured in weight and each weight has a given price.
Do you have such dealers in your area or country?
What opinion do you have about them?
Does this post about them give any positive impression about them to you ?
I will like to know you answers😊😊, thanks for your time, i hope you find this post interesting.
---
---